Introducing a touch of contemporary French chic to your home just got a whole lot easier thanks to an exciting new partnership between department store Debenhams and French homeware brand Maisons Du Monde.
The Real Homes team has long been a fan of the French company's stylish and budget-friendly collections, but until now they have only been available online in the UK. From this weekend (Saturday 7 April), however, a selection of Maison Du Monde's modern furniture and homewares will be available in three Debenhams' stores at Westfield, Birmingham and Manchester, giving you the chance to check out the innovative designs in person.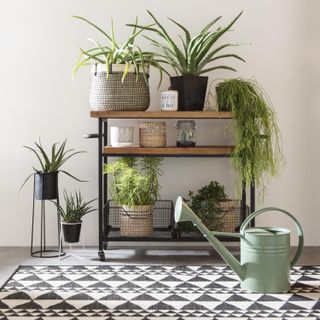 'We are delighted that Maisons du Monde has chosen to work with us,' says Sergio Bucher, Chief Executive at Debenhams. 'We believe that its fresh and differentiated ranges will reinforce Debenhams' position as a major player in the UK homeware and furniture market.'
Known for its collections of distinctive and affordable homeware, Maisons Du Monde was founded in France back in 1996 and now has an international network of stores, with a recent survey highlighting that one in every two French people has already purchased something from the company.
With its own dedicated design hub based in a French chateau, the company's extensive team of designers and stylists scour the globe for the latest trends, which are then presented in seven exclusive styles, offering a range of looks to suit every home.
Don't miss the chance to give your space a fresh new look by snapping up some of the best designs this spring.