Learning how to fill an awkward-sized small space is useful for those who are renting or just don't have the time and energy to renovate their home. If you have an unusual space and aren't sure what to do with it, there are lots of ways to decorate it.
I live in a rented Victorian property, which is absolutely gorgeous, but has a lot of awkward-sized gaps in it that I never know what to do with. From cozy corners to even a serving hatch, there are so many character features that I want to style properly.
If you're looking through small space decorating ideas and are in the same situation as me, I'm here for you. I've spoken to design experts to find out how exactly to fill these, plus picked out stylish buys so that you can start filling your awkwardly-sized small spaces ASAP.
How to fill an awkward-sized space in your home
From small space storage ideas to finishing touches, these ways to fill an awkward sized space are seriously clever. I've also matched up the experts' advice with stylish buys.
The prices below were correct at the time of publishing this article.
1. Go custom built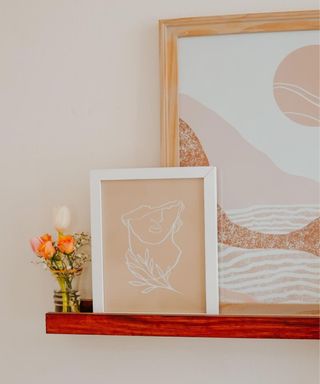 If you have the budget or aren't renting, getting custom-built furniture for the space could be a great way to fill it. "Whether it be custom shelving, a custom built-in with cabinets and drawers, or even wooden slats, having a custom piece uniquely designed for the space is an option that allows you to make the space functional while filling up those oddly placed nooks and crannies," explains Luis Carmona, interior designer and founder of VERDE Interior Design.
Luis Carmona is the owner and lead designer at VERDE Interior Design. With almost two decades of experience in the creative space, Carmona gets to blend his many passions into one design studio, offering interior design and branding services to his commercial clients.
For those who are renting and want to do this, it could be worth speaking to your landlord, as they might be willing to contribute to the cost.
2. Add a plant or two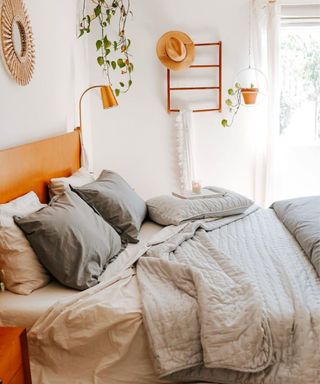 Indoor plants are a great way to not only add texture and a sense of life into a room, but they also tend to conform to whatever space they are placed in. "If the awkward-sized space has odd corners or lines, a plant can also soften those lines and fill in any nooks that may be visible," says Carmona. He suggests opting for larger leaf plants like a fiddle leaf fig or a monstera deliciosa. You could even pick plants that are air-purifying.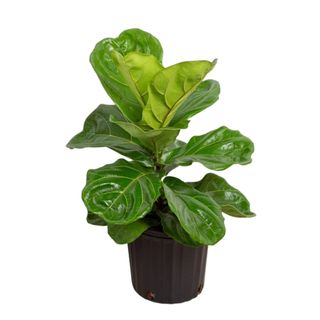 Indirect sunlight
Costa Farms Fiddle Leaf Fig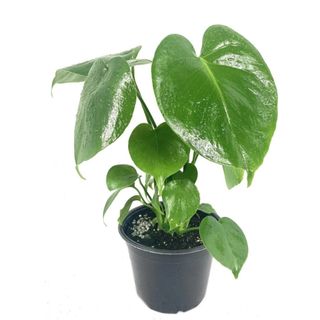 Easy to grow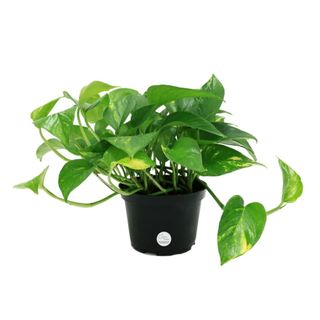 Air-purifying
3. Choose multi-functional furniture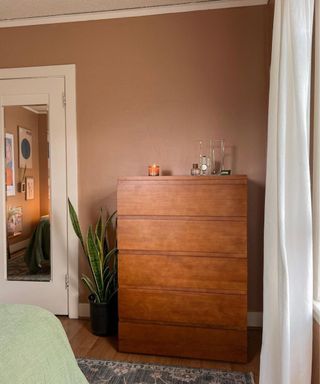 If you've got a space that isn't working very hard for you, why not make it work twice as hard by adding super useful furniture? "The key in small or unconventional spaces is multi-functional pieces where every inch serves a purpose," explains Houna Bech, interior designer and founder of With Houna.
Houna Bech is a professional interior designer and the founder of With Houna. She lives and breathes aesthetics, which is why she started With Houna, a site dedicated to the pursuit of beauty and style.
She adds that a seemingly restrictive room might feel opened up with a sofa bed for guests sleeping or an ottoman with built-in storage for seating plus stash space. "The items must be functional and complement the aesthetic, so the space feels not only practical but harmonious."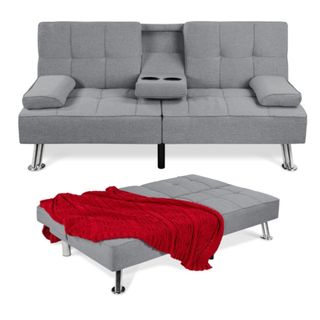 Convertible
Best Choice Modern Convertible Sofa Bed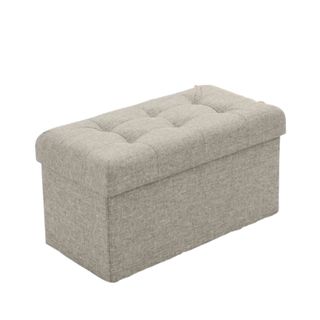 Comfortable
Winston Porter Foronda Storage Ottoman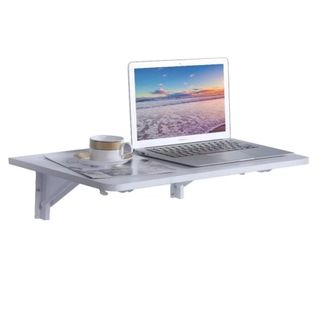 Amazon's choice
Mcmacros Floating Shelf Wall Table
4. Utilize vertical space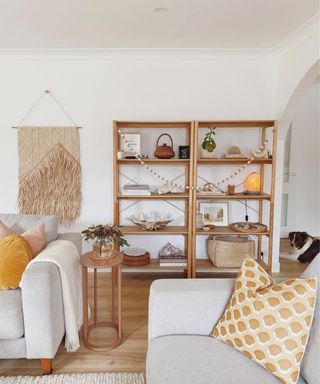 When dealing with an awkward-sized space, it's essential to make the most out of every inch. "Instead of focusing on horizontal space, think vertically," says Keith Sant, founder and CEO of Kind House Buyers. "Consider adding small space bookshelves, hanging storage, or tall furniture to maximize the use of vertical space." This will not only provide you with more storage options but also create an illusion of a larger and more organized space.
Keith Sant is the founder & CEO of Kind House Buyers, based in Tacoma, WA. As a real estate professional, land developer, home design enthusiast, and investment advisor, his mission is to assist clients in finding, building, purchasing, and achieving their dream homes.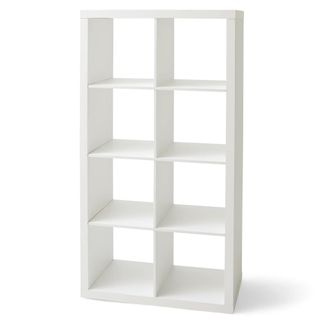 Ideal cube storage
Better Homes & Gardens 8-Cube Storage Organizer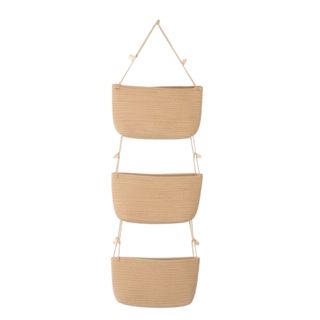 Cotton
Bay Isle Home Clemens Hanging Basket Organizer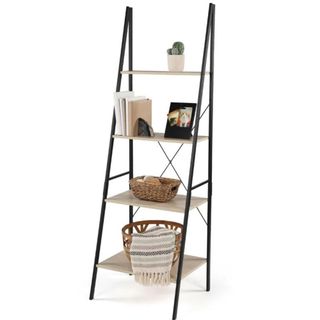 Industrial
Hashtag Home Abtal Metal Ladder Bookcase
5. Think outside the box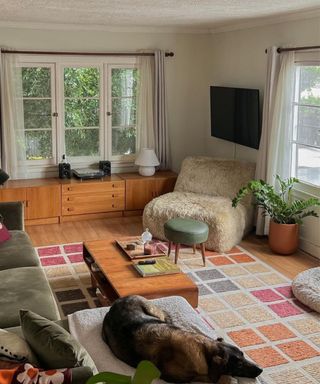 Don't just limit yourself to traditional furniture and storage options. "For example, you can turn an awkward corner into a cozy reading nook with a comfy chair and some shelves for your books," says Sant. "You could also use decorative baskets or bins to store items in an unused space under the stairs." The possibilities are endless — all it takes is a little imagination.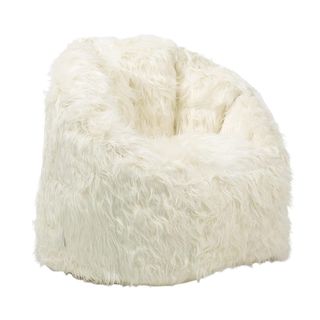 Built-in handle
Big Joe Milano Bean Bag Chair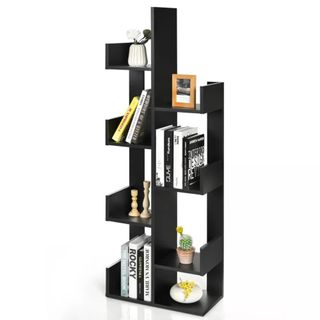 Bookshelf tree
Costway 8-Shelf Bookshelf Storage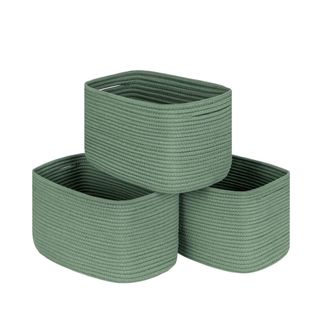 Versatile
Kriitools Green Woven Basket
FAQs
Whats the quickest way to fill an awkward space?
You can fill an awkward space in your home with furniture items that are multifunctional and take up vertical space, as well as with decor items like mirrors and plants.
How do you fill dead space?
Dead space in the home is any space that is empty or not used. To fill it, you can use furniture like slimline console tables, ottomans, or even poufs - anything that will make the most out of it functionally.
---
By filling awkward-sized spaces in your home, you can transform spatial challenges into stylish features. "Those awkward spots are no longer viewed as limitations but as chances for innovation," Bech finishes by saying. "Form and function work together to elevate tight or irregular layouts into practical, beautiful spaces."
Now you have filled your whole space properly, you might be wondering how else you can elevate it. Designers say that these details will upgrade any small space instantly.