Humming and hawing over whether you need a new kitchen? Take our mini quiz below to find out if it's time to stop putting off that upgrade...
And when you're ready for even more kitchen ideas take a look at our gallery and be inspired!
1. You've got patterned tiles (but not the stylish kind)
Patterned tiles – for kitchen floors and splashbacks – are all the rage at the moment. Sadly, yours are more 1980s-throwback than Fired Earth-chic. Think acorns, flowers, birds or even dancing pigs (yep, those bad boys exist). Whether it's a fetching border or a charming 'random' pattern, it's time to get rid.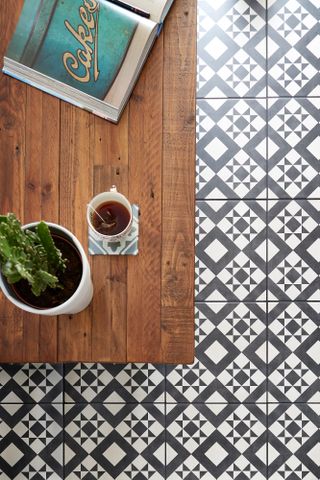 2. You don't bother using a chopping board anymore
Remember the guilt you felt the first time you scratched your beautiful new worktops? These days there are more scratches, chips and scorch marks than unmarked surfaces. So why bother washing a chopping board when you can just wipe the worktop? Nobody will notice a few more scuffs.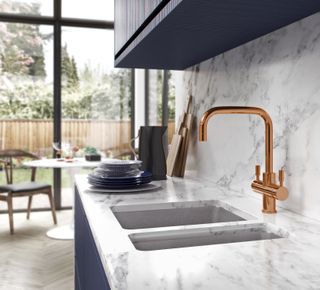 3. The cooker decides how long meals take
You dream of being one of those people who puts the food in the oven, waits the specified time and takes out a perfect meal. Unfortunately, your cooker has a mind of its own. One day it'll take 60 minutes to produce a soggy pizza, the next you'll have a burnt pie on your hands after 15 minutes.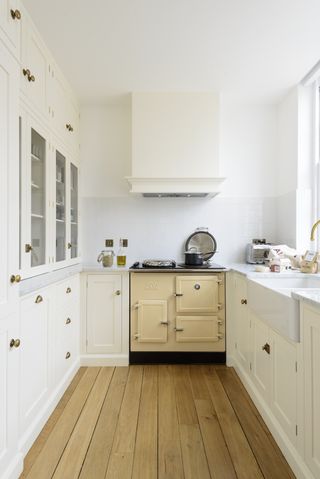 4. Something is ALWAYS leaking
Once upon a time you'd have had hysterics if there was a leak, but now it's just a way of life. In fact, it's a competition between the taps, dishwasher and washing machine to see which can create the biggest puddle. You used to panic about ruining the kitchen floor, but now it's just an easy way of giving it a quick clean.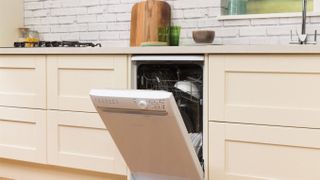 5. None of the cupboard doors hang straight
Friends with OCD flinch when they walk in to your kitchen. The tins might be facing forward but they can't get past the cupboard doors. They used to hang straight but the hinges have long since given up. And you've given up getting the screwdriver out to tighten them. That shabby-chic look is still on trend anyway…isn't it? Time to consider some new cabinet door designs...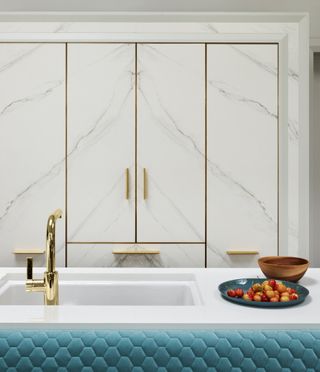 6. You've artfully 'redecorated'
To-do lists, the kids' paintings, magnets, postcards… they've all been stuck to the walls/fridge/dented surfaces to save you having to actually, you know, redecorate. You keep emergency Blu Tack in case something falls down and reveals the horror beneath *shudder*.
Come on... stop putting it off, and consider doing some real decorating (painting tired kitchen cabinets for starters); or at the very least, have a think about new paint colour schemes for your kitchen or, even more fun, how to add personality to your kitchen with clever but easy touches.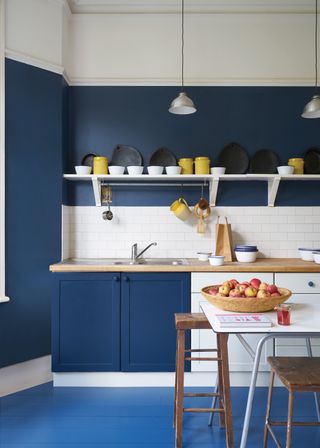 7. You've given up on the extractor fan
It probably only needs a new filter, but you're so fed up of the whole kitchen you haven't got the energy to fix the extractor. Besides, if you open the door/window, it's almost like that inside-outside living spaces you see in other people's kitchens. Almost.
8. You're still hoping your units will come back into fashion
You'll never forget that 'ugly' 1950s sideboard or industrial-look dresser you sent to the tip in the 1990s that would be worth a fortune today. So surely your kitchen could be in fashion again soon? Pine must be due for a resurgence? Anybody?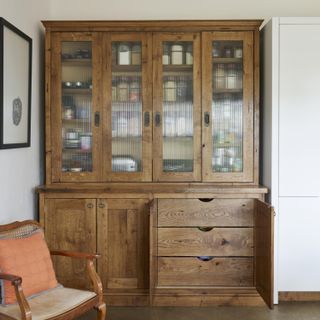 9. None of your plates/mugs/glasses match
'There's no point until we get a new kitchen' is a phrase you've uttered more times than you care to remember. The result? A mismatch of plates, mugs and glasses that even a charity shop would recycle. Your Pinterest board, on the other hand, is full of beautiful pieces you can buy once your kitchen is worthy. Or, if your kitchen were cool enough, that mismatched collection would look 'eclectic' not charity-shop-ready.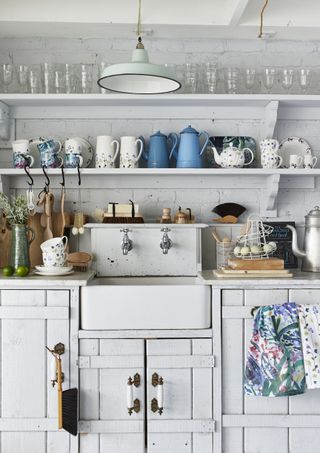 10. The green-eyed monster is taking over
Imagine how much more time you'd have with a boiling-water tap. Or how you'd eat Sunday brunch at a kitchen island, laughing like those families in TV adverts. Or how good kitchen storage could transform your space in an instant. Dammit, you don't just deserve a kitchen, you NEED one!
Convinced? Get started on your new kitchen here: