Are your energy costs rising every year? If you're dreading your next gas and electricity bill, fear not: there are lots of steps you can take to reduce your energy costs, from the very simple (e.g. turn down your thermostat) to full house insulation. Depending on the age and condition of your property, and the amount you'd like to save, you can introduce one or two, or all of these measures to drastically reduce your energy expenditure.
Of course, energy bills that are too high also often indicate that it's time to switch energy suppliers (more on that below). Use our energy comparison tool to help reduce your bills.
1. Turn down your heating a notch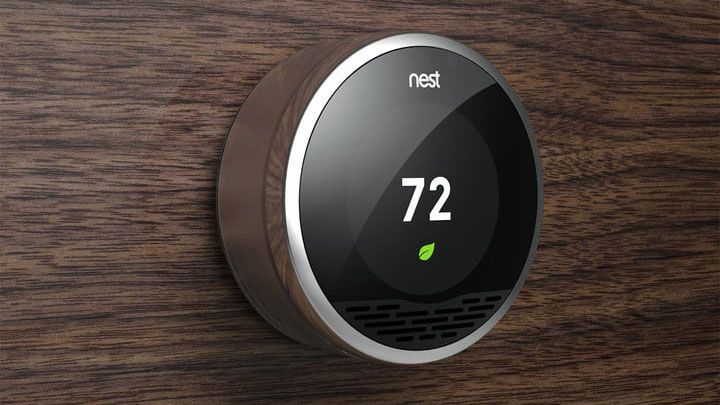 More than half the money spent on fuel bills goes towards providing heating and hot water, according to Energy Saving Trust. And relying on the convenience of a thermostat (more on those further down) is a big part of high energy consumption.
What can you save? Turning down your room thermostat by just one degree can save between £85 and £90 a year.
2. Close your curtains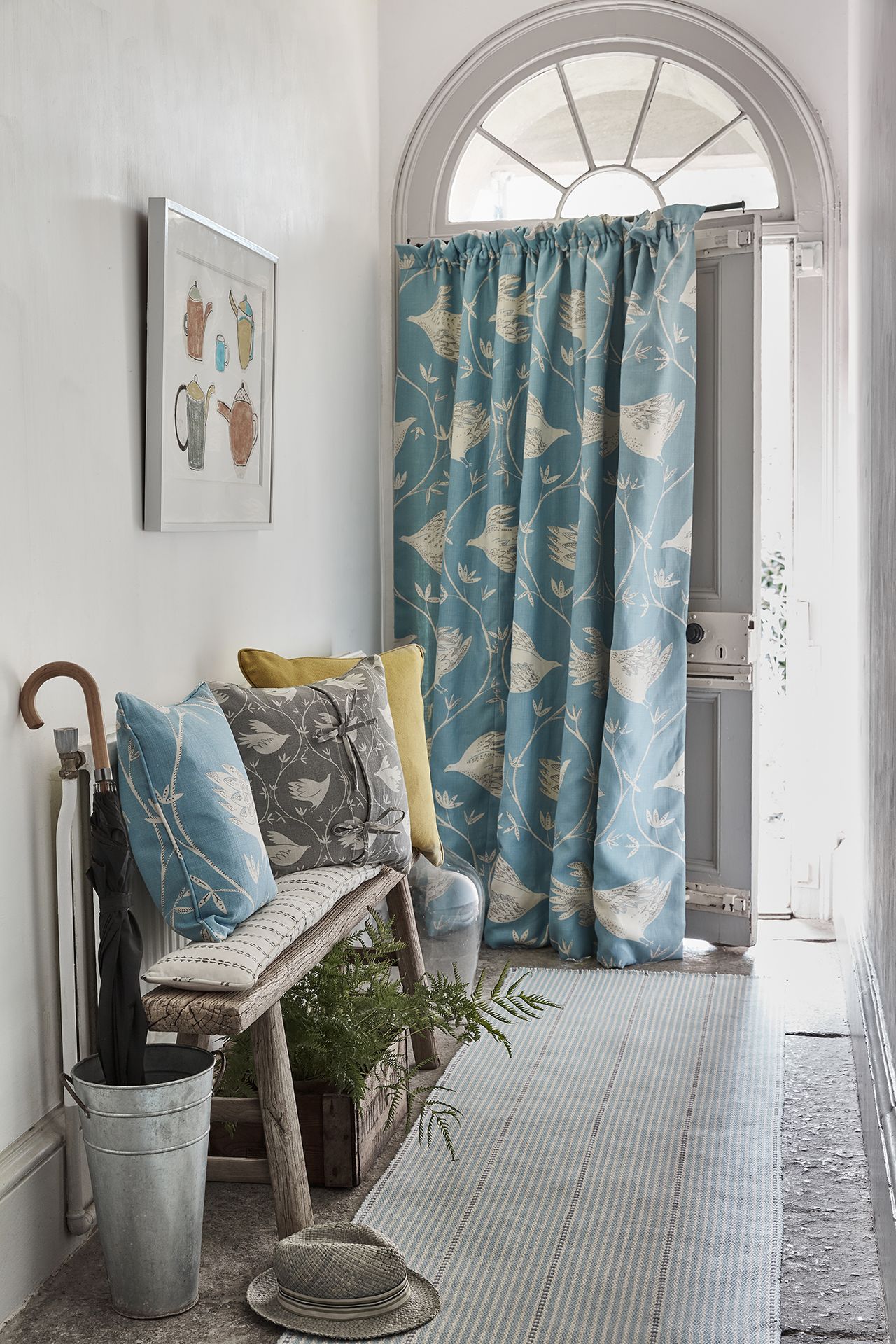 As simple as it sounds, closing your curtains or shutters at dusk will stop heat escaping through your windows – especially important if you live in a period property.
What can you save? DIY draught-proofing of windows, doors and blocking cracks in floors and skirting boards can save up to £25 to £35 a year on energy bills.
3. Shut down your devices instead of using standby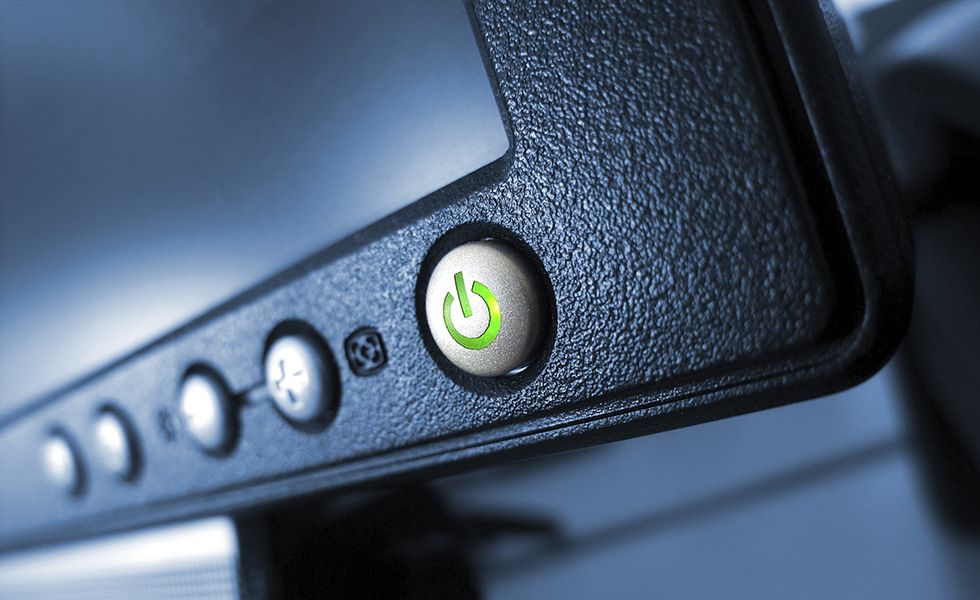 'There is a growing black hole in our energy bills because we prefer the convenience of standby,' warns Philip Sellwood, Energy Saving Trust's chief executive.
What can you save? According to Energy Saving Trust, you can save around £30 a year just by remembering to turn off your appliances completely, rather than leaving them in standby mode.
4. Use a timer
Use your timer to schedule your heating and hot water to come on 30 minutes before you get up in the morning and to switch off again when you leave the house. Do the same in the evening when you are due to come home. Invest in a smart meter (keep reading for more on those) with geo-fencing and it will know when you leave and switch the heating off for you.
What can you save? It depends how often you switch off and on... but savings can be significant.
5. Use your kitchen appliances sensibly
Doing your washing-up in a filled sink rather than under the tap could save you £30 a year, while filling the kettle with the amount of water you need can save £7 a year. Reduce your washing machine use by one cycle per week and save £5 a year on energy and £8 a year on water.
What can you save? You can save around £50 a year by using your kitchen appliances more carefully.
6. Go for LED lighting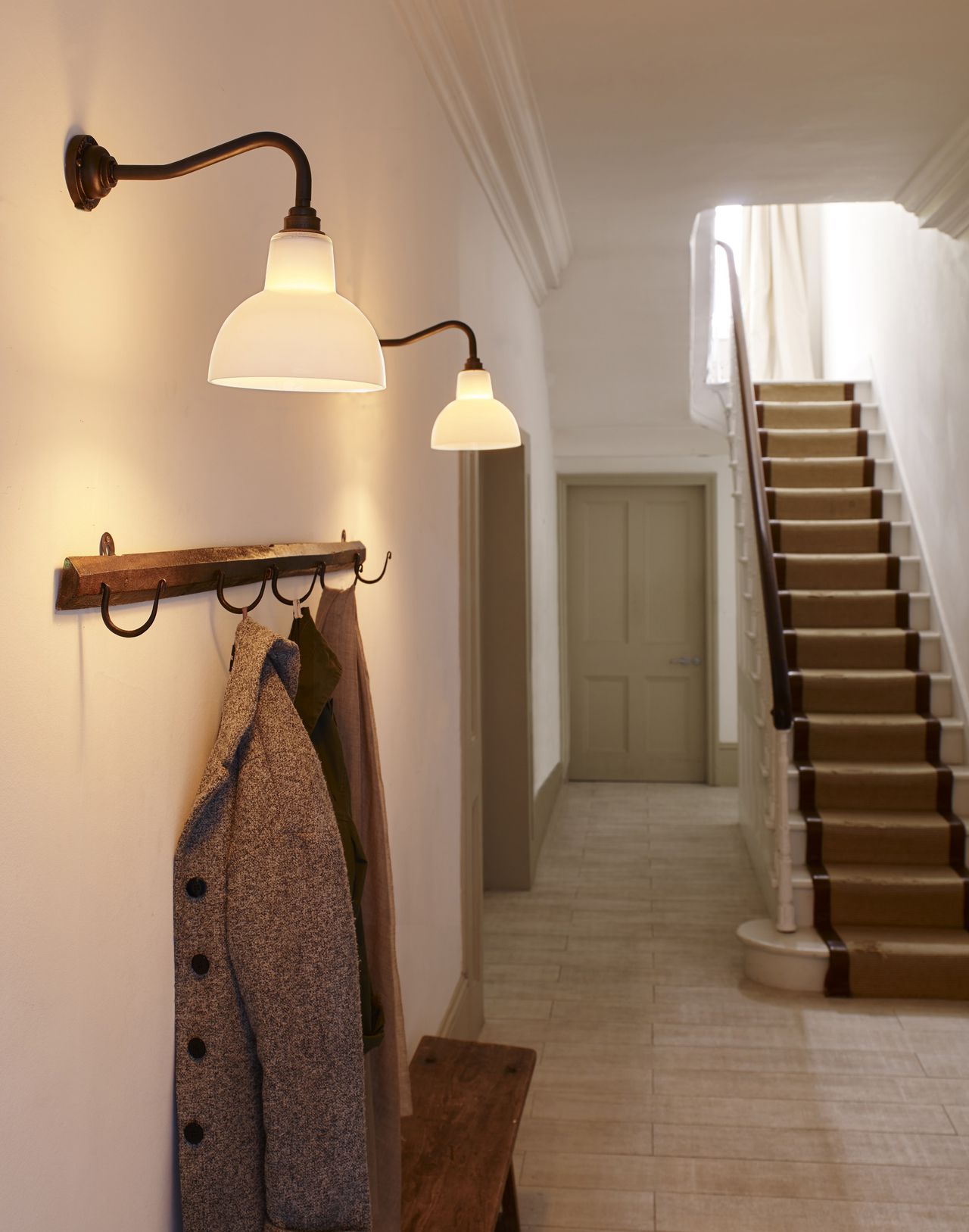 LED lights are the most practical, energy-efficient choice for your home, using up to 90 per cent less energy than traditional halogen bulbs. Lighting accounts for around 15 per cent of a typical household's electricity bill, and Energy Saving Trust estimates that switching all your bulbs to LED versions could save you £35 per year.
While the upfront cost of an LED bulb might be more than a comparative halogen bulb, they cost far less to run and last much longer, with LED Hut advising that standard LED bulbs have a lifespan of around 25,000 hours, compared to 3,000 hours for a halogen equivalent.
Most halogen bulbs can simply be switched for an LED version, too, making it easy to upgrade your existing light fittings. LED bulbs from LED Hut start from £3.30 each.
What can you save? Up to £35 a year.
7. Stop the drips
A dripping hot water tap can waste enough energy in a week to fill half a bath, so get any leaks fixed.
What can you save? It won't be much but over time it'll add up.
8. Ditch the dryer
Tumble dryers may be convenient but they use around £100 of energy a year. Opt for air drying your clothes on a rack or airing ladder instead. Or switch to a dehumidifier (see our pick of the best), which is cheaper to run.
What can you save? Up to £100 per year.
9. Do an energy check
Use Energy Savings Trust's Home Energy Check. The free online service will help to work out how you can reduce your energy bills and which home improvements will work best for your home.
What can you save? It could save you £130 a year.
10. Make sure your washing machine is full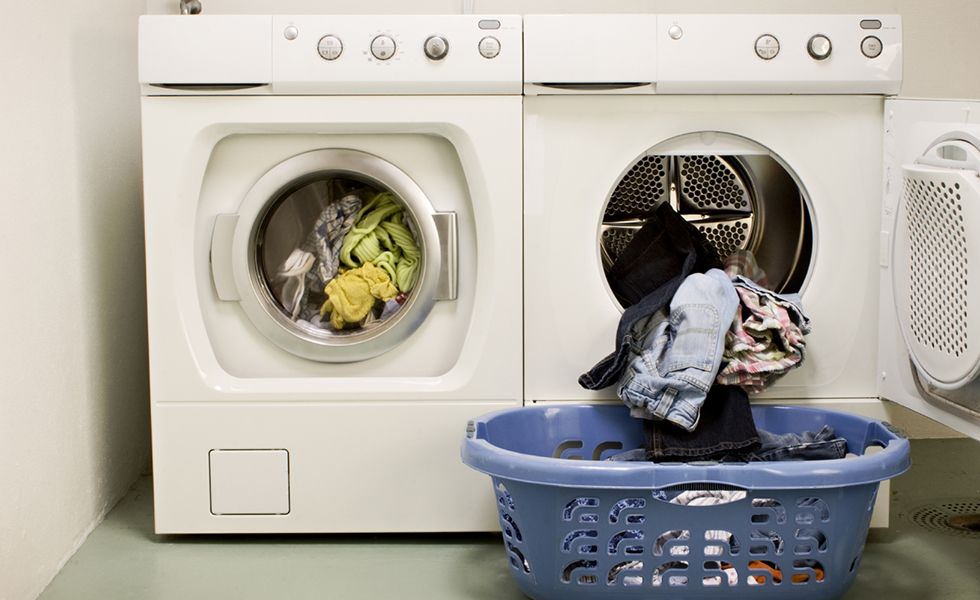 Filling up your washing machine to capacity will save you energy. In fact, one full load of your washing machine, tumble dryer, or dishwasher uses less energy than two half loads.
What will you save? £££s over time, depending on how much laundry you do.
11. Draught-proof your home
Preventing heat escaping from your home is essential to minimising your energy bills, so look out for any unwanted gaps that could allow warm air out. Common problem areas include around windows, doors, key holes and letterboxes, spaces between floorboards, gaps around loft hatches and open fireplaces.
Most basic draught-proofing products can be fitted on a DIY basis, and simple solutions include self-adhesive sealant strips for use around the edges of windows, doors and loft hatches; the addition of letterbox plates and keyhole covers; draught excluders for the bottom of doors; flexible fillers for use between floorboards; and chimney balloons, which can be inflated within an open fireplace when it's not in use to stop warm air escaping up the chimney.
Rubber self-adhesive draught excluder starts at £4.47 at B&Q.
What will you save? Draught-proofing doors and windows can save around £25 per year.
12. Invest in energy-efficient glazing
As well as insulating the walls, roof and floor of your house, it's also important to consider the thermal performance of your windows to ensure you're not paying for heat that will simply escape through your glazing. 'Every new window is assessed to measure how well it prevents heat loss, keeps draughts out and how well it absorbs natural free energy from the sun,' explains Tom Allen, head of product development at Anglian Home Improvements. 'This combination of factors gives an overall energy rating for the window.'
Ratings range from A++ to E, with A++ being the highest. A rating of C or above is essential for all new or replacement windows in order for them to comply with building regulations.
If you live in a period home and want to maintain the appearance of original glazing, such as sash windows, secondary glazing could be a cost-effective option. This can be fitted inside the original windows and can even be lifted out when it's not required during the warmer summer months.
Replacing single glazing with a double-glazed uPVC unit will cost around £250 per square metre.
What will you save? According to Energy Saving Trust, adding A+ rated double glazing to an entirely single-glazed, gas-heated detached home could save you £110 per year.
13. Install loft insulation
If your loft isn't insulated, a quarter of the heat in your home will be escaping through the roof, so this is one of the first changes you should make to improve your home's energy efficiency. Insulation is typically fitted between and over the joists of your loft floor and, in most cases, it can be done on a DIY basis. The recommended depth of insulation is 27cm, although, as a general rule, the deeper the insulation, the less heat you'll lose through the roof. If you already have insulation in your loft but it doesn't meet the minimum depth guidelines, you can simply install additional insulation on top.
Blanket insulation is the most readily available and comes as rolls of different thickness materials; mineral wool (made from glass or rock fibre) is the most common type, although options such as eco-friendly sheep's wool insulation are also available. Loft insulation typically has a lifespan of around 40 years, and average costs for having it fitted in a three-bedroom, semi-detached home are around £300.
What will you save? Loft insulation could reduce your energy bills by around £240 per year, meaning it typically has a payback time of less than two years.
14. Upgrade your boiler
A boiler that is 15 or more years old is likely to be around 70 per cent efficient, meaning that for every pound spent on fuel, 30p is wasted. 'Older boilers are also likely to have a standing pilot light, which could cost in the region of £50 to 60 per year just to keep going,' explains Martyn Bridges, from Worcester Bosch. 'Updating your heating system to an A-rated condensing boiler could make your system more than 90 per cent efficient. Add a weather- and load-compensating control and you could see a further four per cent of savings.' It's also important to install and use the correct controls for your heating system as this will ensure it doesn't have to work any harder than it needs to, which will make it as efficient as possible.
Worcester Bosch's Greenstar CDi Compact Combi Boiler is suitable for properties of all sizes with one or two bathrooms. You can expect to pay around £2,500, including installation, depending on the size of property, location and the work involved.
What will you save? According to Worcester Bosch, upgrading to a high-efficiency condensing boiler with appropriate controls could cut your energy bills by around £235 and save over one tonne of CO2 each year.
15. Choose efficient appliances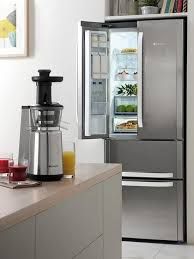 From dishwashers and fridge-freezers to washing machines and tumble dryers, the number of appliances we use in our homes on a daily basis contributes a significant amount to our overall energy bills. According to Which?, fridge-freezers account for around 20 per cent of the electricity used in our home, making them the biggest contributor to energy bills after heating.
All new electrical appliances need to display a 'traffic light' energy efficiency rating label, showing dark green (A+++ rated) as the most efficient, and red products as the least efficient, so look at these carefully when choosing your new appliance. The label also shows the annual energy consumption for the product in kWh, making it even easier to compare the efficiency of different designs.
What will you save? The most energy-efficient new fridge-freezer in Which? tests costs just £30 a year to run, while the most expensive to run was £115. It means you could make annual savings of up to £85 a year by choosing the most energy-efficient design.
16. Add wall insulation
In an uninsulated house, around a third of the heat will be escaping through the walls, so adding the right type of insulation can have a huge impact on the overall comfort of your home. If your property was built after around 1920, it's likely that you'll have cavity walls, which means you can have insulation injected into the empty space between the inner and outer brickwork. As this can usually be done externally, there's minimal disruption to the property.
If you don't have cavity walls, the other option is to fit solid wall insulation, which can be added to either the interior or exterior of your walls. Fitting it internally can be a good option if you're also completing a large-scale renovation and remodel as there will be significant disruption, so it's often best to complete it at the same time as other building work. You'll also need to consider that you will lose floor space within a room once the additional insulation has been added to the interior walls. External insulation is a more expensive option and involves fixing insulation to the exterior walls and then typically covering it with a render or cladding material.
According to the National Insulation Association, adding cavity wall insulation to a semi-detached home will cost around £475. Depending on the size of the house, internal wall insulation will range from £4,000 to £13,000, and external wall insulation from £8,000 to £22,000.
What will you save? Adding cavity wall insulation to a semi-detached home can save you up to £155 per year, and solid wall insulation can save up to £260 per year, according to research from the National Insulation Association.
17. Opt for low-flow taps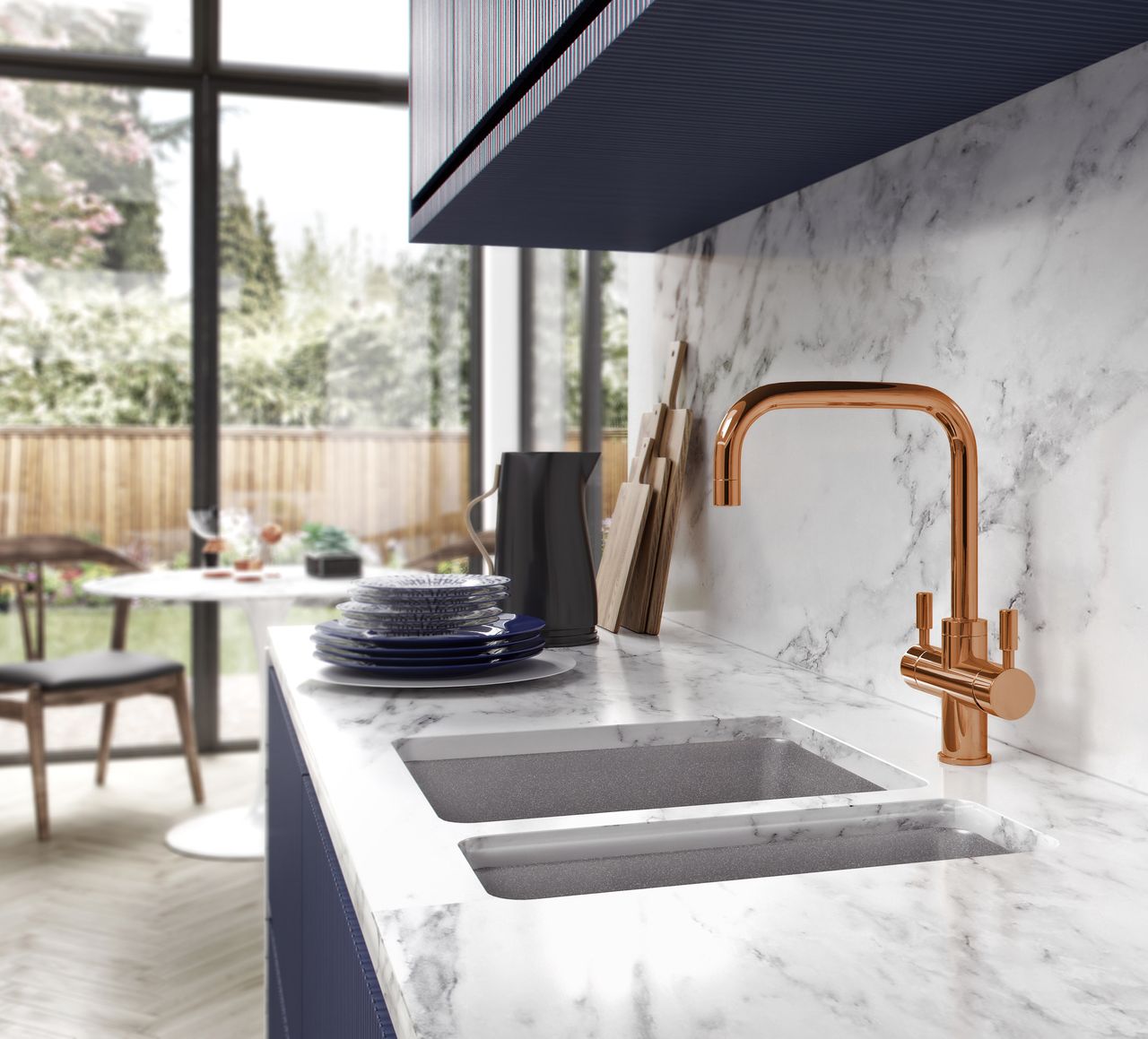 When you consider that around 15 per cent of a typical home's energy bill is as a result of heating the water for showers and taps, reducing your water usage is always a good idea, especially if you're on a water meter. Consider retrofitting flow limiters to your existing taps (try the Tapstore for a range of products), and, when choosing a new shower or taps, look out for designs that come with a built-in flow limiter. Aerated showers and taps that automatically enrich the water with thousands of air bubbles are also a clever solution, creating the feel of a fast flow rate while actually using far less water.
The Mike Pro basin tap from Crosswater, is fitted with flow regulators, giving a flow rate of just three litres per minute.
What will you save? According to Energy Saving Trust, if you're a family of four and swap an inefficient showerhead for a water-efficient one, you could knock around £75 off your gas bills and around £120 off your water bills (if you have a water meter) each year, giving you a potential total saving of around £195.
18. Use smart heating controls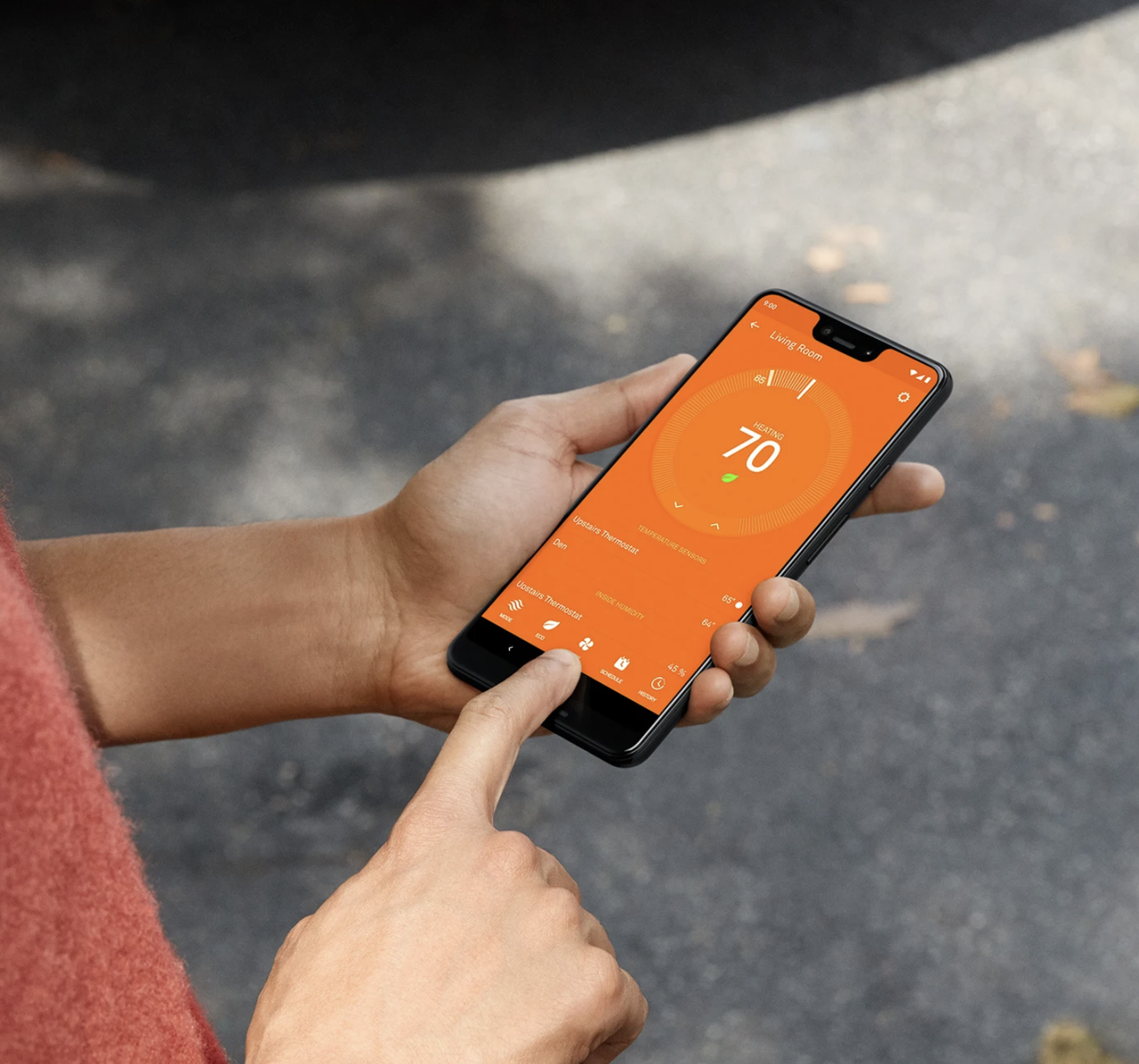 Unlike smart meters, which simply monitor and report on energy used, smart thermostats (see our buyer's guide for the best buys) can intelligently assess how much energy a home is using and make automatic changes to help reduce this. They can learn how warm you like your home and assess how to reach this temperature efficiently, and will also turn off the heating when you leave the house so it isn't being heated unnecessarily. As the thermostats can be controlled by your smartphone, you can access your heating controls remotely, giving you greater flexibility on how you program your heating.
The Nest Learning thermostat costs from £219 (£269 with professional installation).
What will you save? According to Nest, using one of its Learning Thermostats can result in annual savings of up to £353.
19. Switch energy supplier
Shopping around for the best energy tariff to suit your needs and switching energy suppliers can be an effective way to reduce your bills. Start by comparing tariffs from various suppliers to find the cheapest option – the easiest way to do this is using one of the many price comparison websites, such as uSwitch, Money Supermarket and Compare the Market.
You'll need to decide if you want a flexible deal that you can leave at any date; a fixed-rate option, where you sign up for a specific period. Or perhaps you're simply after the cheapest current deal available at the time. According to energy supplier Toto Energy, once you've changed your supplier and set up your new plan, it's worth checking out different energy deals every year to make sure that you're not losing out. If you're set up on a fixed plan, then note down the end date so that you can start shopping around a couple of months beforehand to try to find a better deal.
Providing you're not on a fixed-term deal, there shouldn't be an exit fee to leave your existing contract, but always check with your current supplier to make sure. Rules from energy watchdog Ofgem state that if you leave your contract 49 days or less before it's due to end, then your provider can't charge you.
What will you save? How much you save will depend on your current deal, but Claire Osborne, an energy expert at uSwitch, advises that you could save up to as much as £618 by switching to a better deal.
20. Submit your meter readings
uSwitch research found that more than a fifth of households don't submit regular energy meter readings to their supplier, risking inaccurate bills. Two thirds of Brits found they were owed £161 on average, once they provided a reading.
What will you save? Hard to say, but it's always worth checking.
21. Only heat the rooms you're using
Installing a smart thermostat is one step to saving on energy bills, but if you live in a large house with many rooms, we advise investing into thermostatic radiator valves in every room, so that you can turn up the heating only in the rooms you are using.
What will you save? The Energy Saving Trust say that this move could save you £75 a year in the long run.
More ways to cut energy bills: