As the cooler weather arrives and we begin switching our homes from air sanctuaries to cosy caves, one thing we don't tend to think about is the air quality in our environment. The best air purifiers are an easy fix, gaining in popularity due to their promise of eliminating odours, pollutants, and bacteria from the air.
Of course, the last few years have also been a time of thinking more about our health, as well as the health of those around us. For example, air purifiers are designed to eliminate nasty irritants, from smoke and pollution to dust and pet hair.
Some can also serve multiple purposes, which will comfort anyone reluctant to incorporate yet another bulky gadget into their living area. Instead, save space with something compact like the Blueair 3210.
Scroll down to see how we ranked the best air purifiers on the market right now or if you want cooling power without the purification element, check out our guide to the best fans.
The best air purifiers: tried and tested by us
Why you can trust Real Homes Our expert reviewers spend hours testing and comparing products and services so you can choose the best for you. Find out more about how we test.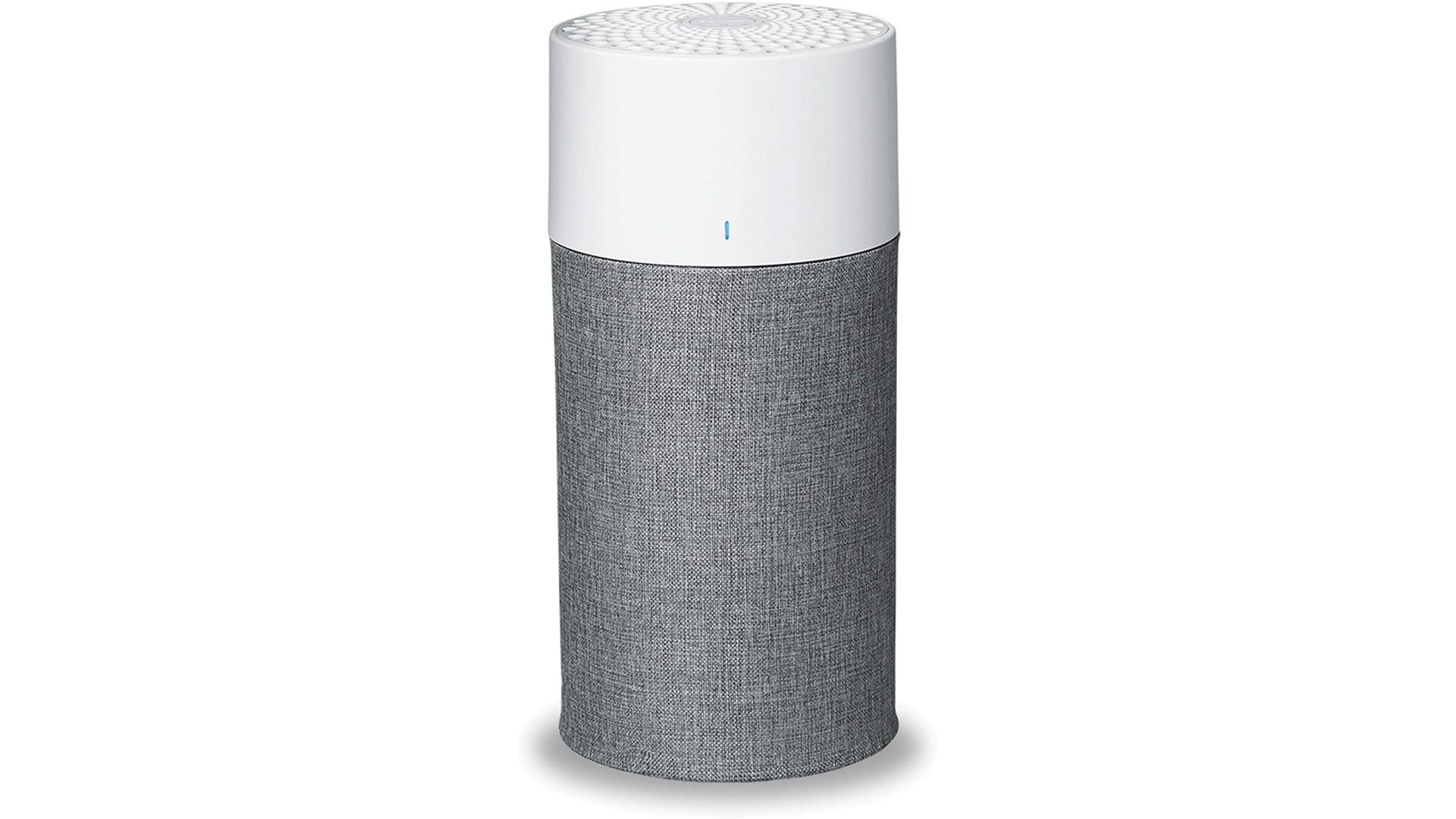 A lovely-looking update from Blueair, the 3210 prioritizes style along with functionality. For example, many air purifiers claim to be 'whisper quiet', but this one means it. While testing, we barely noticed the device, even when it was working hard to clear the air after cooking or a spray of air freshener around the room (if you ever want to make sure your air purifier is doing something, that's the way!).
This offering from Blueair is one of the most straightforward air filters we've tested, and it's the best for the lack of bells and whistles. Quiet and low on additional features, it might not suit those who like to look at data or connect their devices to their smart home, but it's a winner for everyone else.
Real Homes rating: 4.5 out of 5 stars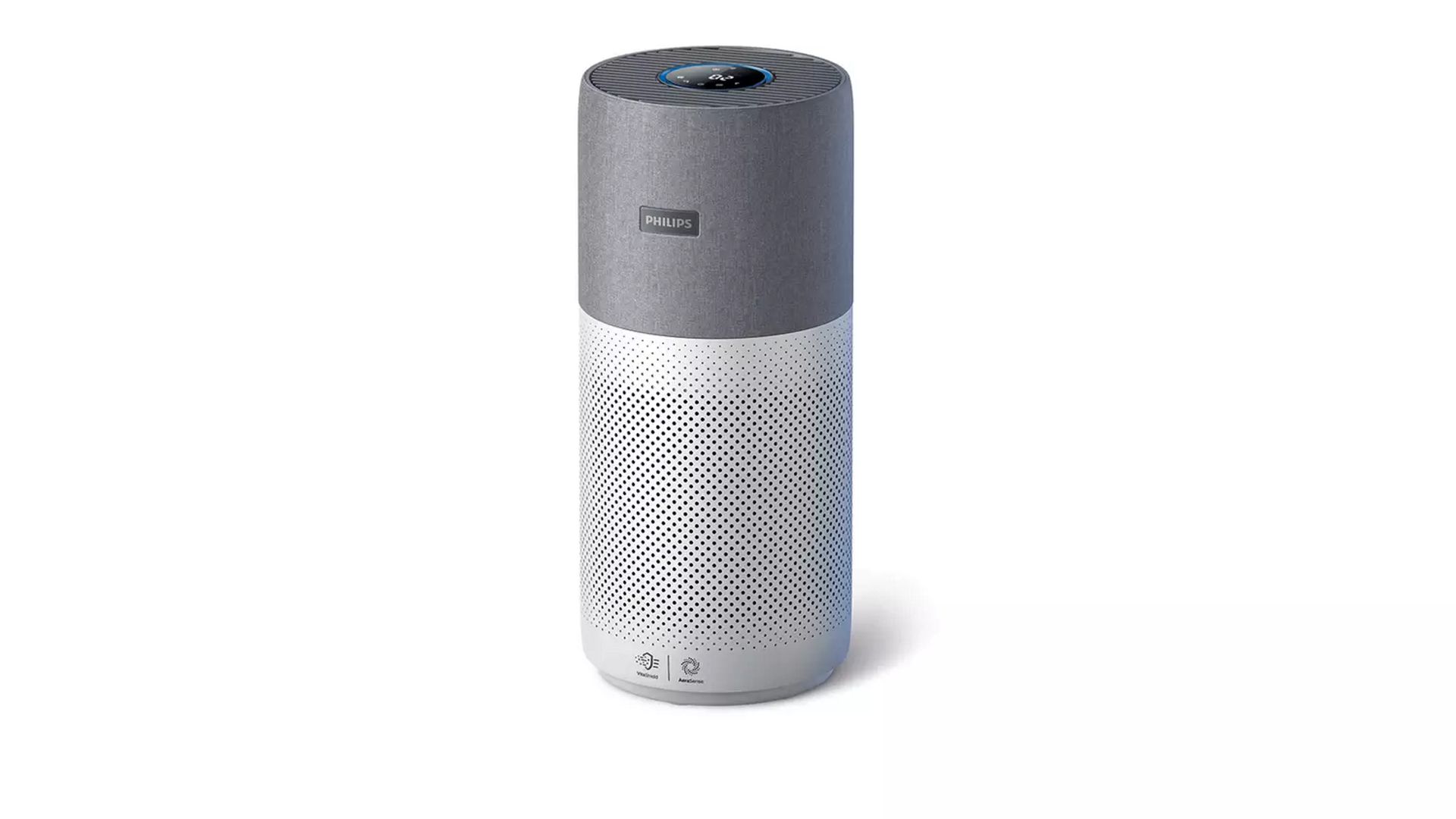 With the best dust-busting rating on our list, the Philips AC3033/30 Expert Series 3000i Connected Air Purifier is a smart addition to the home with a massive amount of air purification power. Designed to be used in spaces up to 104m2, the AC3033/30 is an excellent choice for larger homes - even more so because the device is relatively large and heavy compared with many of its peers.
You can monitor air quality in your home via the digital display on top of the device or with the Philips Clean Home+ app. This app also allows the air purifier to work with Alexa voice control, making it super easy to control in a variety of ways and, as the in-built air quality sensors allow the AC3033/30 to adapt to the environment in real-time, you might not even need to think about it until the filter needs changing - which should only be once every 36 months!
Real Homes rating: 4 out of 5 stars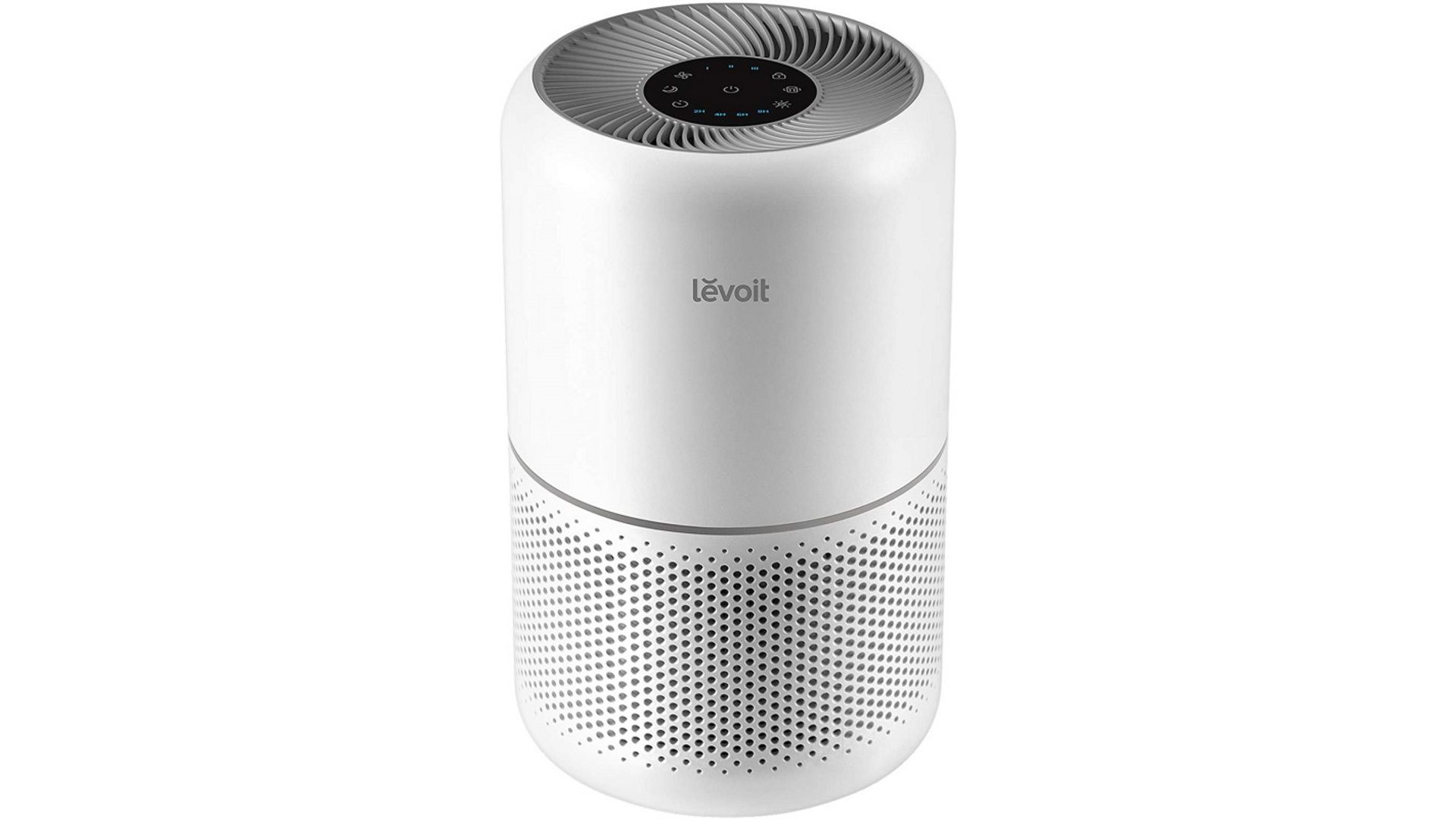 The Levoit Core 300 True HEPA air purifier might be free of fancy features like smart home compatibility, but it still rates highly as a solid, reliable, basic model for those curious about how an air purifier can improve their indoor air quality. In addition, customisable filters are a unique selling point of the Levoit Core 300, and you can choose the one that best fits your needs.
Overall, while the budget air purifier from Leviot doesn't cover as much ground as some other products on this list, it impressed us with its stripped-back functionality compared to pricier models.
Real Homes rating: 4 out of 5 stars | read our full review of the Levoit Core 300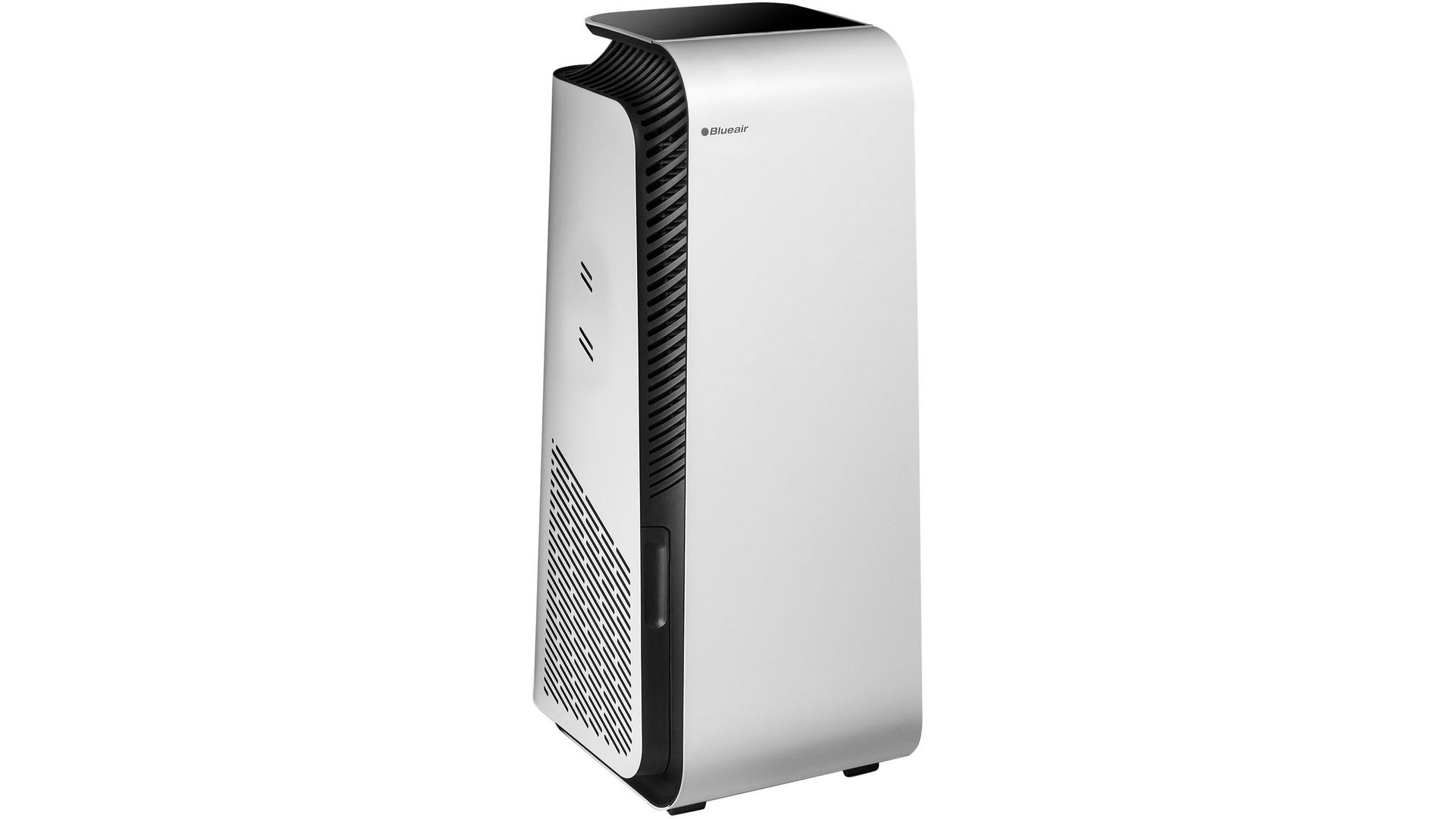 An air purifier that promises not just to tackle odours and dust in the air, but also bacteria and viruses that may be lurking in your home. The Blueair HealthProtect 7470i was unveiled in 2021 to appeal to a more health-conscious world, and though it's hard to prove that the purifier prevents you from getting ill, it does function well as a higher-end appliance for those who like a squeaky-clean environment.
The HealthProtect has a truly excellent CADR (Clean Air Delivery Rate), removing smoke, dust and pollen with amazing efficiency. It's pricey - and you'll need a home large enough to house it - but there's no doubting its effectiveness.
Real Homes rating: 4 out of 5 stars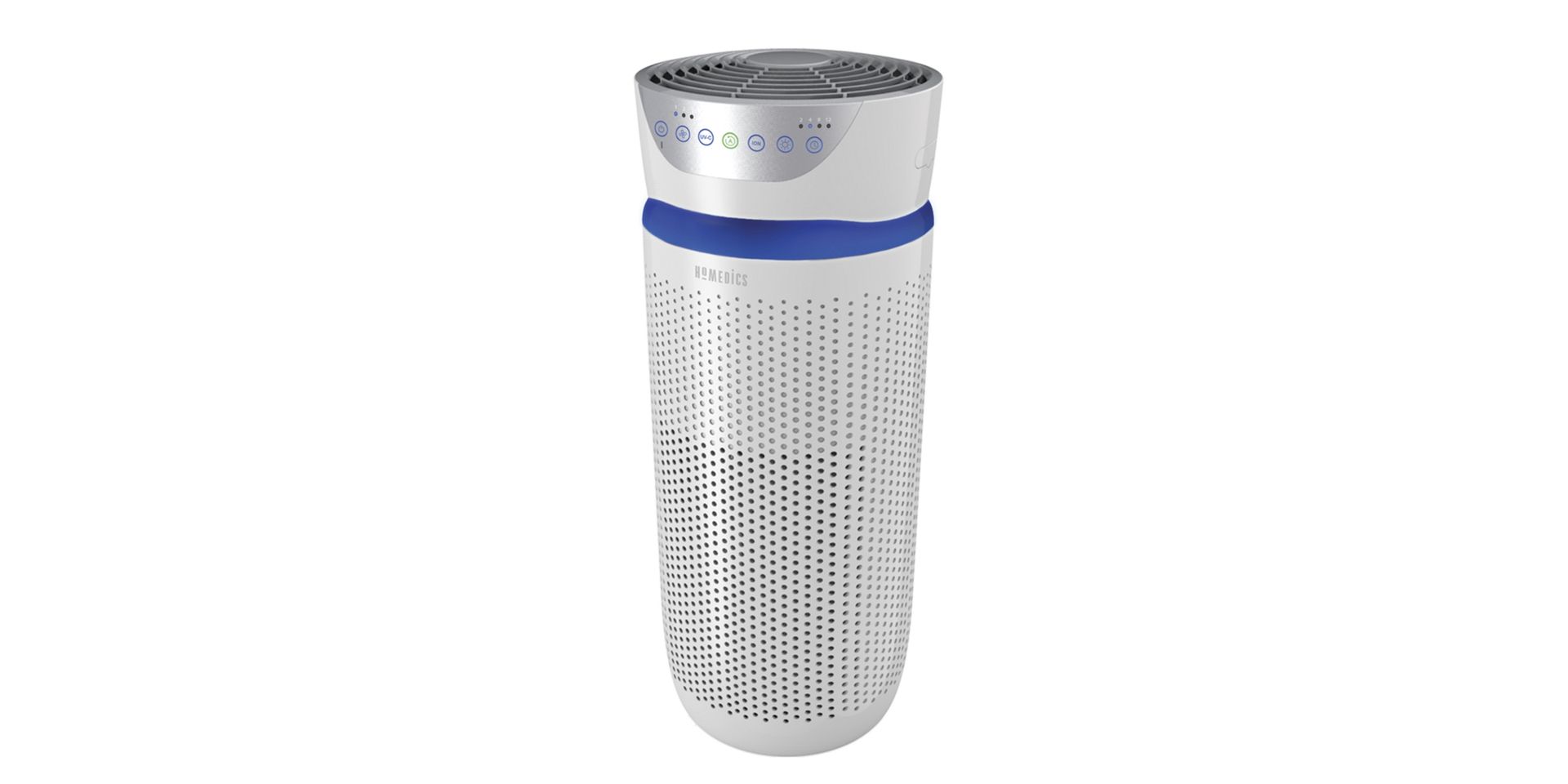 Though UV-C air purifiers have become a little controversial for their potential to emit small amounts of harmful ozone, the air purification method still has its fans. The HoMedics TotalClean 5-in-1 doubles its cleaning power with HEPA and UV filtration and is one of the air purifiers on this list most suitable for larger spaces. It also has a built-in timer and the option to add essential oil pads.
But the TotalClean 5-in-1 also uses its fair share of power and is one of the least energy-efficient in this guide. This might be a tradeoff you're willing to make for a more thorough cleaning, however.
Real Homes rating: 4 out of 5 stars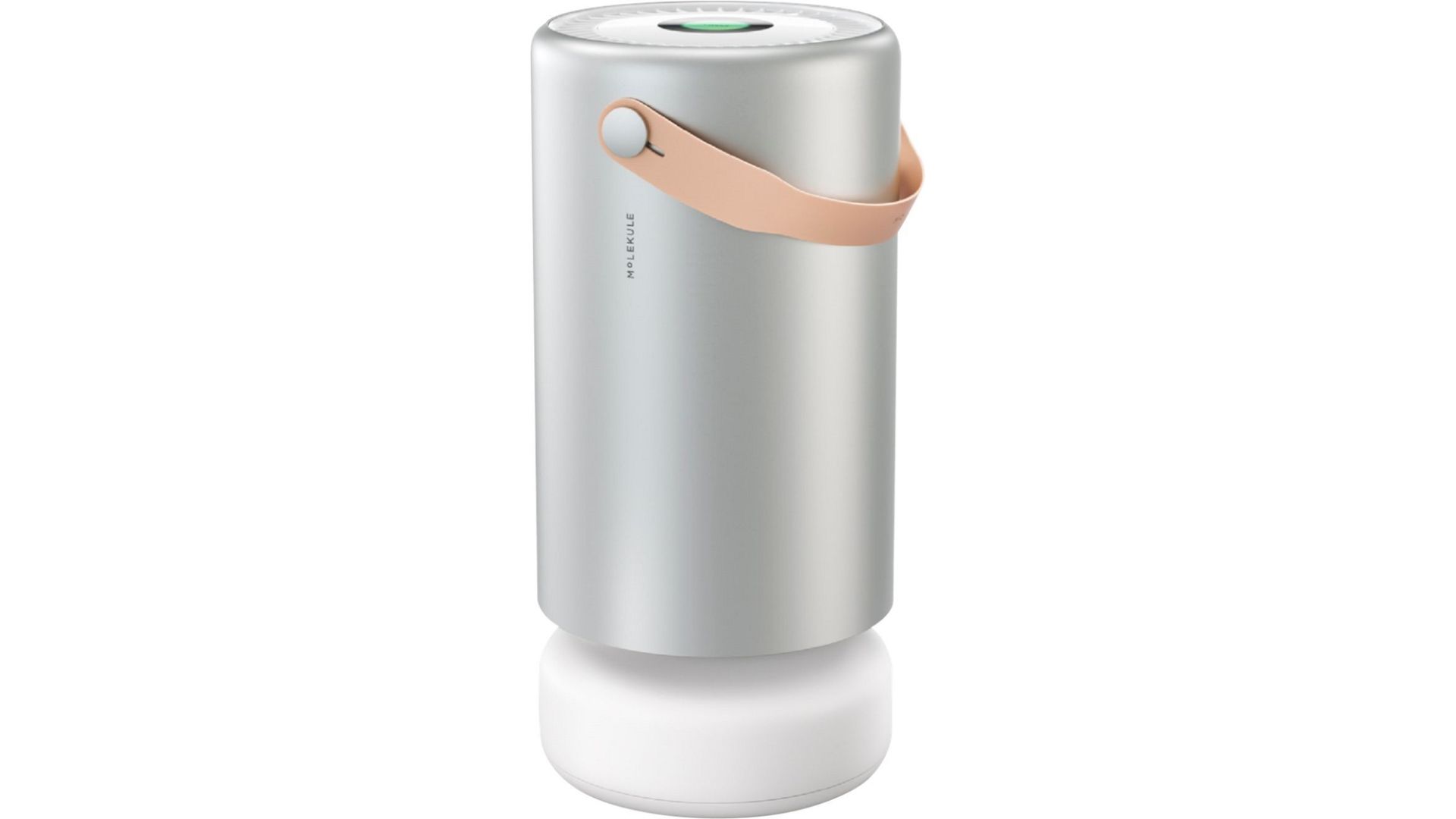 Unlike the rest of the devices on this list, the Molekule Air Pro uses PECO - or Photo Electrochemical Oxidation - to clean the air around it. This form of filtration is more efficient than HEPA, but it comes at a price. Not only is the Air Pro the most expensive in this guide, but its replacement filters are also very pricey.
That said, our tester had an overall great experience with the air purifier, rating it highly on its sleek design, intuitive app and quiet operation. We will note that the manufacturer puts the noise at 33dB on its lowest settings, which is above average when compared to competitors. Still, if you want a high-end air purifier to cover large spaces, this offering from Molekule is a smart one.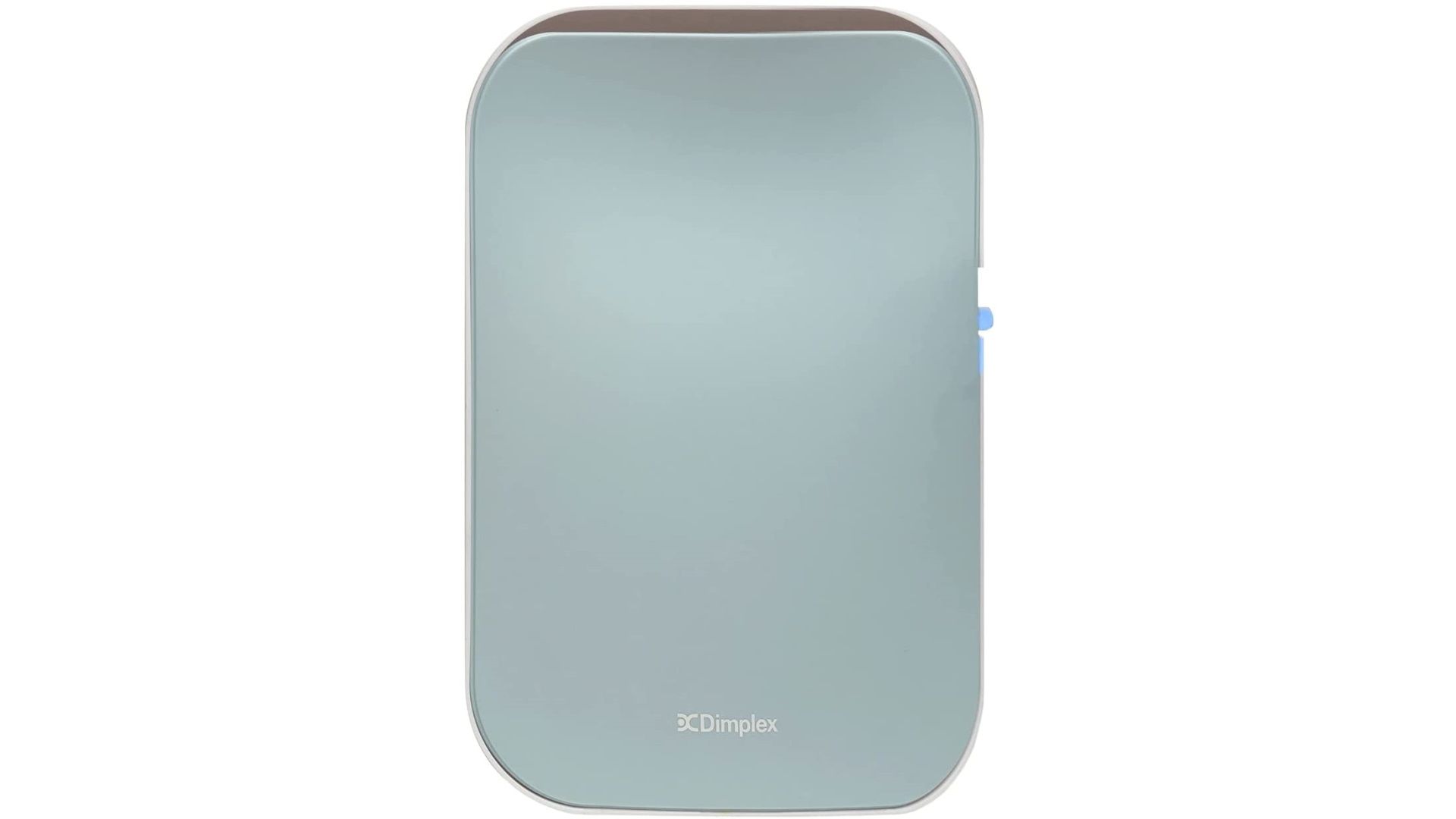 Recommended for an effective air purifier that won't cost the earth, the Dimplex DXAPV3N is a compact and well-designed machine that enlists carbon and HEPA filters to rid small rooms of unwanted elements in the air. It's small enough to sit on a bedside table, but be aware that it's not the quietest on our list.
Plenty of reviewers pointed to unwanted noise levels coming from the interior fan, suggesting a cheaper build. But that has thankfully translated into savings for the user, as it's one of our guide's most affordable air purifiers. It's super simple to use and manage long-term, but those more interested in a smart cleaner or something with more settings might want to look elsewhere.
Real Homes rating: 3.5 out of 5 stars
How we test the best air purifiers
At Real Homes, we are dedicated to testing every product we feature in our buying guides, putting them through the everyday challenges they would face in our reader's homes. This means you can trust that our recommendations are based on real-world testing. Unfortunately, we cannot test everything, but this will be clarified in the guide.
When testing an air purifier, we look at its affordability, ease of set-up and use, noise levels, size, and design. We also examine the promises made by brands and trial whether these bear out in reality.
How to choose the best air purifier for your home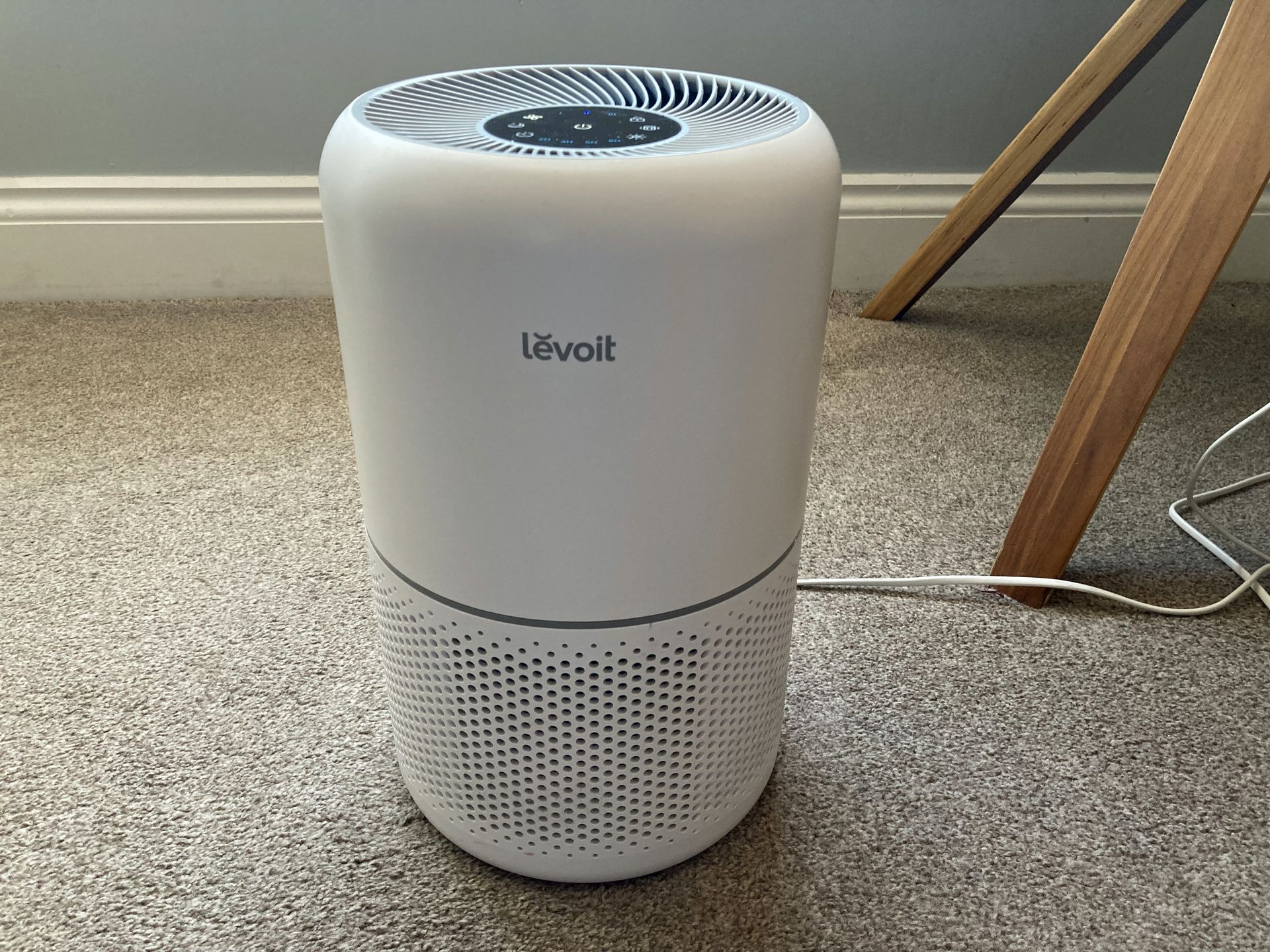 How large/small does my air purifier need to be?
It's a question on many buyers' minds since we only have so much real estate to dedicate to another smart device. The thing to pay attention to here is the capability of the air purifier rather than its physical bulk. So the best thing to do is measure the space where you wish to place your cleaner (in m2) and use that as a guide. The price moves up simultaneously, but bargains can be found.
Of course, if you're lucky enough to live in a grand Edwardian or Victorian home, then it may also be worth allowing for this when you hone in on your options.
Do air purifiers remove smells?
While the best air purifiers do an excellent job of removing a whole host of unwanted things from the air around us, many people are keen to know how effective they are against smells. Whether that's cooking odours or the odours that come from our pets, if this is a problem in your home, you should look for a charcoal or carbon filter - both known to trap and eliminate common odours in the house.
How much should I spend on an air purifier?
The cost of the perfect air purifier is very much dependent on how much you want it to do – much like the best dehumidifiers. If you already use a fan or heater in hot and cold months, it could be better to invest more in a multifunctional device.
Similarly, for a single room, we recommend a budget of around £150, but if your space is much larger, then £500-or-so should do the trick.