As we get used to the idea that we'll be watching movies, listening to music, and doing pretty much everything else from the comfort of home for a little while yet, it's important that the experience from our sofas is the best it can be.
Without the professional (expensive) set-ups of theaters, many have decided that now is the time to upgrade their sound system to mimic the experience as closely as possible.
If one of those people is you, then you're in the right place. While a good surround sound system can seriously upgrade your viewing and listening experience, unfortunately not all products are created equal. That's why it's important to really think about what you want before committing to a purchase.
For example, some items on this list are all-encompassing set-ups consisting of multiple speakers for the entire room, while others are smaller soundbar-led systems designed to create the same experience.
So whether you're a film buff, gamer, or just your standard Netflix-addict (guilty!), we've collected some of the best and most popular surround sound systems and ranked them based on who they'll be best for. And if you're more interested in simplicity, take a look at our ranking of the best soundbars.
Scroll down to see what we thought.
Best surround sound systems in 2022
Why you can trust Real Homes Our expert reviewers spend hours testing and comparing products and services so you can choose the best for you. Find out more about how we test.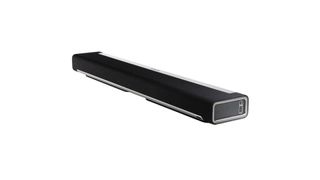 Another of our top picks, is this soundbar from Sonos which gets our vote for the best surround sound system for small home theaters. It offers impressive sound quality for an immersive cinematic experience, from the comfort of your own home.
If you require a system that blends style with superior sound quality, this Sonos Playbar may be the one for your living room or den. It has a compact design, and one that is adaptable too. You can place it on a flat surface or wall-mounted (mount available separately at extra cost), and the Playbar will automatically detect and adjust its output for consistent Sonos quality in any situation.
If the nine speaker design is not enough for you, you can enhance the experience even more by building on the system. Simply add a Sonos SUB or rear speakers (two Play 1s or two Sonos Ones) to the mix (additional speakers sold separately) to create a sound which totally surrounds you, and the home.
Connect up to your home Wi-Fi and take full control of your new soundbar with the SONOS Controller app. It's available to download for free, and will give you the wireless freedom to adjust volume, switch settings and more.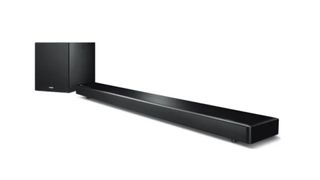 If you're looking for a basic surround sound package that you can build on, this sound bar from Yamaha fits the bill.
Complete with 17 internal speakers, this stylish sound bar offers enhanced dialogue, while the subwoofer is there to provide the depth of sound. Whether you're looking to enjoy audio, or sound effects in near perfect quality, you certainly won't be disappointed with this model.
Because the subwoofer is wireless, you won't have to worry about where you place it. This is certainly a perk if you're particular about the aesthetics of your home and don't want a giant sound bar interfering with your interiors.
You can build on your system over time with other MusicCast products and eventually, create a multi-room system where you can either play the same track or a different one through each speaker.
Read next - the best TVs to get the most out of your surround sound system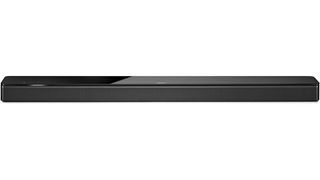 This Bose home theater gets our vote for the best surround sound system for sound quality, and for good reason to.
This surround sound speaker set has earned its position in our top rated products thanks to its low profile design and promise of superior sound quality. So, if you're uncompromising when it comes to audio quality, you certainly won't be let down by this sound system.
This surround sound speaker is among the smallest designs currently available on the market, making it a practical option for those who want a home cinema experience in a smaller space.
With built-in Wi-Fi and Bluetooth connectivity, this soundbar can be used on its own or as part of the larger system to play everything from your favorite Spotify playlist to a 60-piece orchestral work.
In our opinion, these are the best wireless surround sound speakers for those who are looking for something easy to set up and use. And if you hate the sight of wires, this system is certainly just the ticket for you.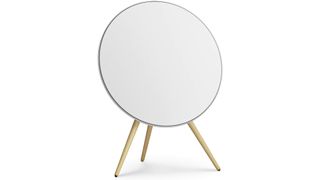 Completely customizable to your space and taste, these wireless speakers don't only make a dramatic design statement, but it features built-in room adaptation to adjust the sound perfectly to its surroundings, so you experience honest, clean sound in any room.
Choose from displaying your speaker system on wooden legs (as above) or wall-mounting, depending on your preference and the set-up of your space.
It's also worth noting that this model is available in white, black, smoked oak or bronze tones, thanks to interchangeable covers, so you really can choose a finish that complements your interiors style.
Unlike other surround sound systems, the Beoplay A9 is so powerful that only one speaker is needed to fill the room with sound, ideal for those who are going for a minimalist look or don't like clutter.
You can connect the speaker to your phone via Bluetooth, Airplay or Spotify, use the Bang & Olufsen app on your smartphone to control it remotely, or swipe and tap the Intuitive Touch Interface along the top of the system.
Bang & Olufsen fans will be pleased to know the speaker features BeoLink Multiroom technology, allowing you to unite all your Beoplay products to play the same music in every room.
A stellar product featuring a ground-breaking design, this is our pick of the very best surround sound speaker for your home.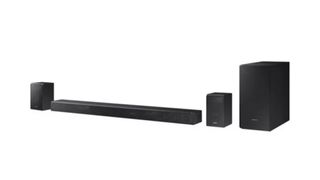 If you're looking to build a multi-room audio system, then this Samsung sound bar could just be what you've been looking for.
This impressive speaker system features adaptive sound that changes based on each scene you watch, and thanks to a partnership with Harman Kardon, superior quality sound. When it comes to audio quality, this model makes no compromises.
If you're looking for a system that will allow you to link up to your phone and play different sounds in different rooms of the house, you can operate this system separately or as one.
The Samsung SmartThings app gives you full control over your audio system with your phone, including input, bass, volume, and more.
These are bookshelf speakers, so they're best suited for medium and larger sized lounges and they're going to need a mount or stand for display.
How to choose the best surround sound system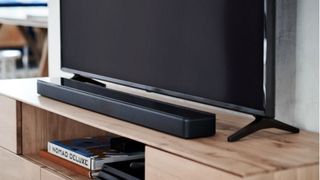 When buying the best surround sound system for your home, there are a number of factors and features you'll want to consider. After all, wireless systems tend to be something of an investment, so you'll want to ensure you're getting the most for your money. Here's what to look out for:
Design
If, like us, you're something of an interiors fanatic, you may be slightly concerned about the aesthetic impact of installing a surround sound system. Fortunately, there are a number of smart – and even stylish – designs on offer. Alternatively, check out those that are small enough to be tucked out of the way.
Consider what's included in your system
Typically, surround sound speakers are purchased as a 5.1 set – that's five speakers to one woofer, although there is the option to invest in more speakers if you require. You'll typically receive two front speakers, two rear speakers and a centre speaker as part of a typical kit, in which case the following set-up is advisable:
The two front speakers may sit in two corners of the room as they typically carry the bulk of the track.
The two rear speakers should sit behind your sofa, as their purpose is to provide an immersive sound experience.
The center speaker usually sits underneath the television as it amplifies the dialogue in the track, separating speech out from the rest of the sound, making it clearer and easier to hear.
The woofer can usually be placed anywhere within the space and provides bass and depth – it's the speaker that makes the room vibrate if you turn the volume right up, so use with caution.
However this is not always the case. For example, our first pick, the Beoplay A9, has all of these features piled into just one speaker, ideal for those who don't want several speakers dotted around the room but still want good quality sound.
To find out more about your different speaker options, take a look at our guide to the best Hi-Fi speakers.
Size
Surround sound speakers exist in three levels of size. We'd recommend bearing the following factors in mind when choosing the option that's right for you.
Small living rooms will benefit from a compact surround sound system. The speakers are small enough to put on a shelf or on top of a cabinet, allowing to you maximize the space that you have.
The next size up are bookshelf speakers – these typically require a mount or a stand and deliver a better sound quality than a compact surround sound set without being too obtrusive.
Finally, there's floor standing surround sound speakers, which are a feature in their own right and are best placed in large rooms where there's plenty of space.
Can you build your surround sound system over time?
Surround sound systems tend to be expensive and are something of an investment for the vast majority of people. If you can't afford an entire system in one go, it may be worth opting for a make that can be built over time.
Smart capabilities
Some of the latest surround sound systems are smart enabled, meaning you can sync them with your chosen smart assistant – perhaps Amazon Alexa or Google Assistant. This capability makes it super easy to control your surround sounds system using your voice, as well as enabling you to control your entire home theater set-up using the same software.