What we do in our gardens is entirely up to us, whether we tend to an immaculate lawn of perfect stripes or go for a more wild approach. Trends come and go, from garden statues to outdoor rugs, but some aren't favored among garden designers.
We spoke to garden designers Chris Harrington from Harrington Porter and Victoria Wade, who revealed the garden trends they think should be buried. For more inspiration, check out our garden design ideas page.
Built-in storage in benches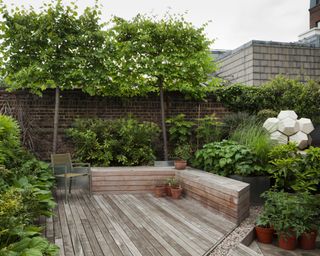 First of all, Chris explained the pitfalls of garden benches with built-in storage. They may seem like a good small garden idea, but waterproofing is an issue. 'You still see it being proposed by supposed experts, but the reality is it's so problematic I can't understand why anyone actually has it.'
He argues that, ultimately, they aren't going to last well. Since they're hinged, water will make its way in, and the contents, whether they're garden chair cushions or gardening tools, will get wet. 'You see it everywhere, and yes, you might get a bit of use out of it for a couple of years, but the moving parts of a heavy, hinged lid will move and warp. The bench itself and the storage will just be damp.'
He said that you can get built-in storage that has drainage, but then it means you can only use it to store things that are waterproof, which is counterproductive. A solution would be to use a vacuum-packed plastic bag, but these aren't the most convenient option.
Galvanized fittings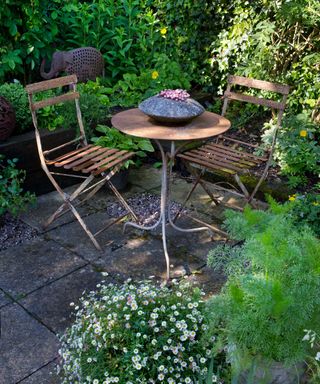 Chris Harrington is not an advocate of galvanized fittings, either. 'Every garden supplier supplies galvanized fittings. It's a way of coating cheaper metal,' he says. 'You get galvanized screws and hinges, and galvanized doesn't last outside.'
'It ticks a box for a year or so, and then it rusts, so you need stainless steel' Chris adds. He mentions that often clients want their gardens to look like their interior spaces, but garden furniture will weather. 'It's acknowledging the cost to make sure things aren't going to weather,' he explains.
Using coal or wood in fire pits in small gardens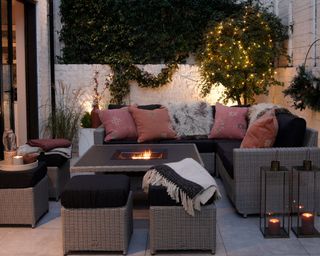 Chris loves fire pits, however, he warns against using coal or wood in one, unless you have a lot of room in your garden. 'You're going to spend three-quarters of an hour smoking your neighbors out before it settles,' he says. Gas is best fire pit idea, he says, for ease of use.
PLASTIC PLANTS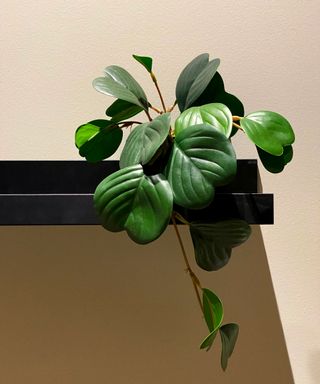 'Plastic plants make me cringe, and make me a little bit sad too!' says landscape architect Victoria Wade. 'There are so many lovely plants that are ridiculously easy to grow and can survive happily in so many different conditions that I can't get my head around why you would want one made of plastic!' she explains.
She recommends the plant finder on the RHS website if you're feeling overwhelmed by what plants to choose. You can even set the search criteria to the exact conditions in your garden, like 'dry shade'.
'Faux stone has got to be on the cringe list too…!' Victoria says.
Do you love or loathe these garden trends?