Black and white decor is the newest interiors trend on the block. But let's face it, it's an old favourite, too, beloved of Scandi-scheme fans and minimalists alike. This classic colour combo is back and better than ever, not least because it's taken on a cool, moody vibe since its stark iteration last time around.
According to visual marketing platform Dash Hudson, who review brands like Ikea and West Elm to find out the trends we're all engaging with the most, black and white decor in its new, more sophisticated form has seen a huge boost in interest this year.
'Black and white is a key trend for 2020 and likely to transcend the seasons,' a spokesperson said. 'Everyone from the chic minimalist to the bold maximalist has been trying their hand at the contrasting combo and it shows no sign of slowing down.'
Fancy trying the look out for yourself? Whether you want to dip a toe in the water or dive right in, we've rounded up our favourite ideas for a truly classy monochrome scheme.
1. Use black and white decor to get a kitchen contrast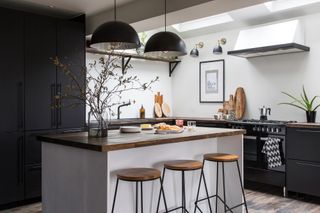 Let's get straight into it, shall we? While a kitchen's not the easiest room to switch up, if you're looking to change yours, consider a monochrome scheme as a timeless style that you can dress up with colour-pop accessories as trends come and go. This kitchen has black units teamed with a white worktop for a bold yet classy contrast, but notice how the homeowner has used wood textures through the worktop and chopping boards to soften and warm up the scheme. It's a simple pairing that really works.
2. Go dark and moody in your dining space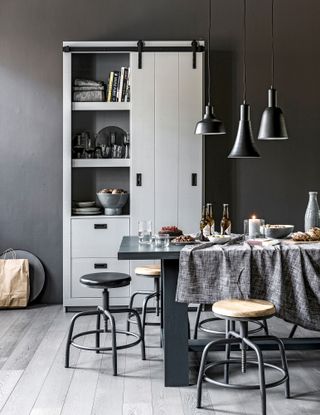 If you tend to eat in your kitchen (or your living room – because sometimes a TV dinner is what we need, right?) then a dining room feels like a luxury, so make the most of the separation by indulging in a dark and dramatic scheme that will elevate dinner time to another level. Using warm greys against a dark wall stops the contrast from feeling too sharp – and notice again how the wood textures in the stools and on the floor help to even out the scheme. The barn cabinet is from Cuckooland.
3. Keep black and white decor light in your living room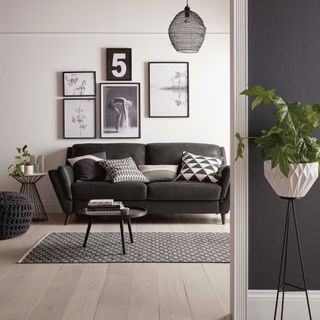 Some people use their living room as a space to express the darker side of their interiors personality thanks to its cosy connotations, but we're advocating for a lighter touch in this space. Team off-white walls and light wooden floors with black accents through furniture and picture frames and you've got yourself a look that can easily be switched up with accessories – and don't forget those house plants for an instant eye-pleasing colour pop. This Fellini sofa is from Sofology.
4. Add natural touches for a soothing bedroom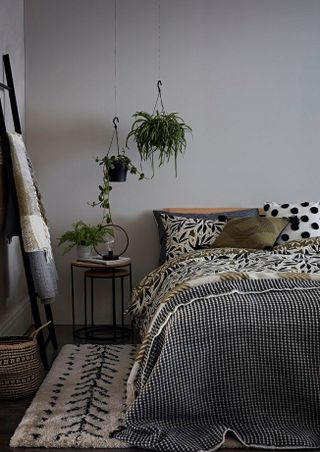 If any room needs to feel warm and cosy, it's the bedroom – so instead of opting for a simple black and white decor contrast, introduce greys into your scheme for a cocooning space that makes bedtime even better. An easy way to do this is through soft furnishings like rugs and bedding – we love this reversible duvet set and waffle throw from George Home. And if Scandi style is your thing, try teaming white walls with black painted floorboards for a stylish base.
5. Go for a splash of pattern in a black and white bathroom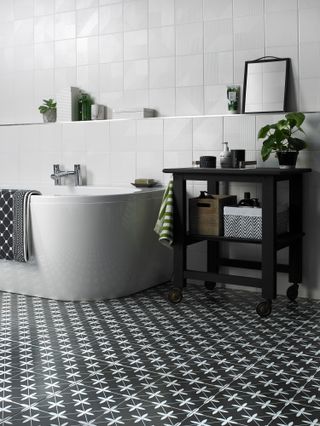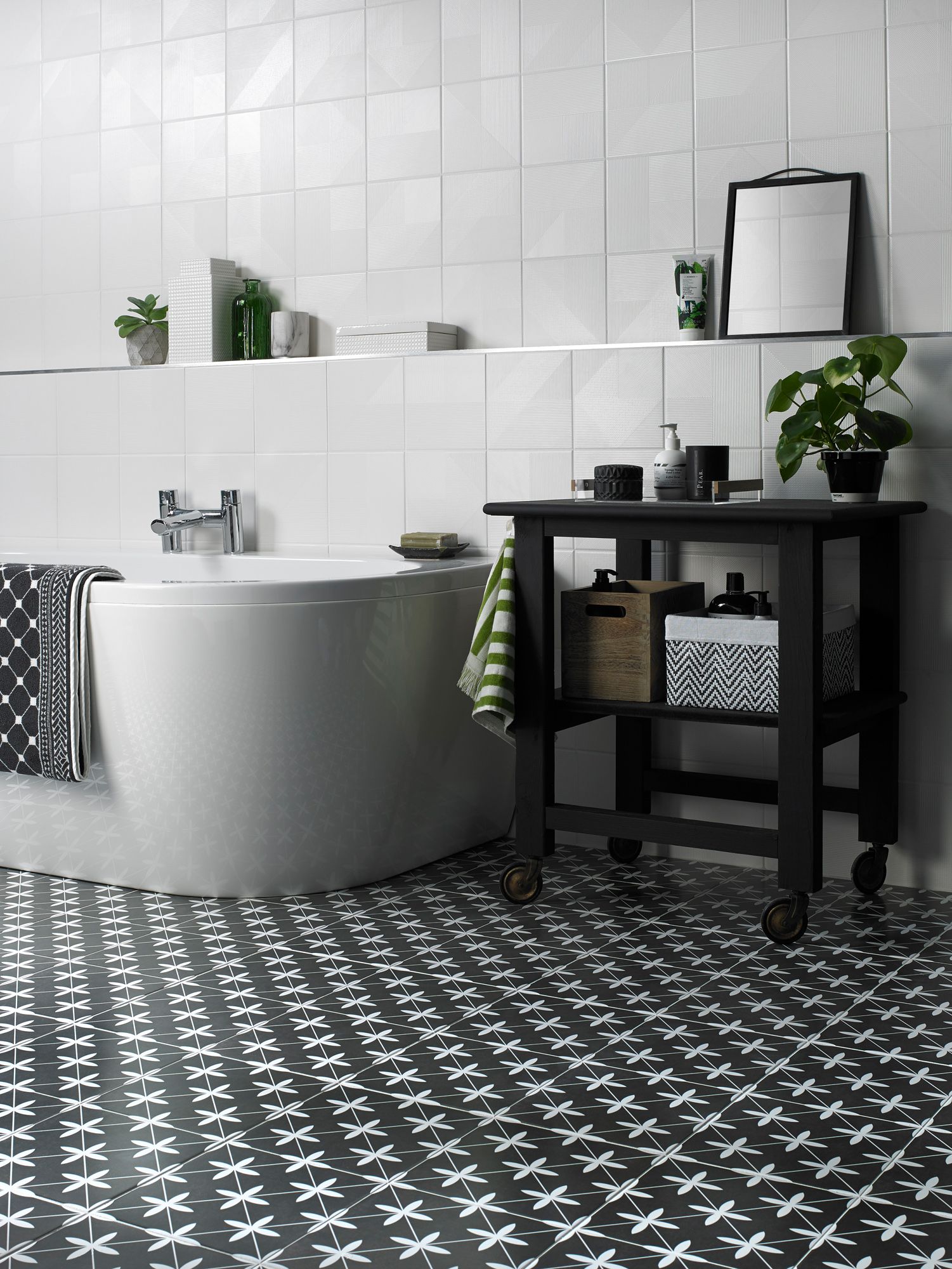 Bathrooms have long embraced the timeless nature of black and white decor. As the saying goes, if it ain't broke, don't fix it – and we're not straying from the trend any time soon with stylish looks like this. Because bathroom suites are generally white, you'll need to be clever with your surfaces to introduce black without the room looking like a giant checkerboard – the safest bet is with a patterned flooring, like these Oakham black pattern tiles from Walls & Floors, or matt black fixtures like taps and showerheads.
Read more: