2023 looks like it will be an interesting year in terms of trending colors for the home. Colors will be bold and fun, indicative of how homes have become more relaxed, cozy, and a reflection of the people who live in them. While there isn't one particular color that will reign supreme, shades of pink and green will likely be popular in the coming year.
Thinking about adding some color to your dwelling, but not quite willing to grab a paintbrush? The good news is that you don't need one to add a healthy dose of color. Here are eight ways to incorporate 2023's trending colors without paint.
1. Put colorful art on the walls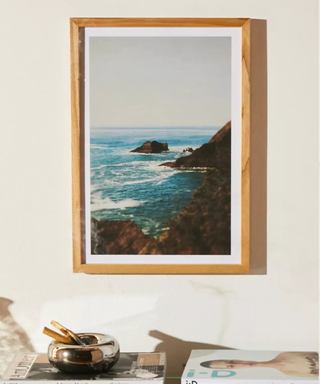 If you can't paint your walls, you can at the very least decorate them. Whether you want to create a beautiful gallery wall, install one large framed piece, or something in between—art is quite simply, the easiest way to add color.
This Tyler Varsell art print from Urban Outfitters is a great example of how to subtly integrate shades similar to Vinning Ivy from Glidden Paint by PPG. The turquoise-inspired hue of the runway is a perfect pop of color for a neutral rental space.
2. Try peel-and-stick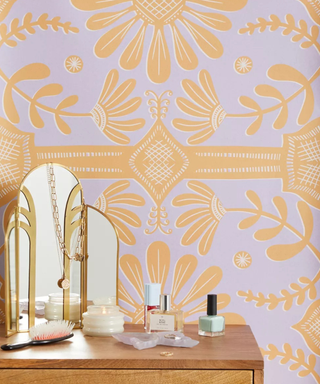 On the other hand, if you want to go bold with next year's colors, using wallpaper will get you there. And don't worry, we're not leaving renters out here. Peel-and-stick wallpaper is easy to install (even yourself—just have a bit of patience) and won't damage your walls. Whether you wallpaper an entire room or put up a collage kit on an accent wall, it's the best way to instantly makeover a space with color.
This adorable peel-and-stick wallpaper from Urban Outfitters features shades of purple reminiscent of Gentle Violet which is one of Valspar's 2023 Colors Of The Year. For a more custom look, try out a collage kit, which gives you the creative freedom to select and arrange your favorite prints.
3. Put up wall decals and decor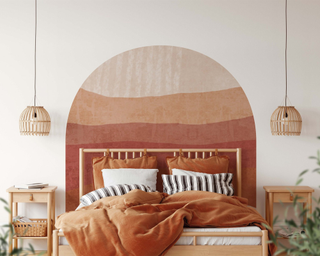 But if you can't commit to wallpaper, wall decals are a fun choice especially for bedrooms, children's rooms, and nurseries. Like peel-and-stick wallpaper, decals are applied like a giant sticker but easily come off the wall without removing the paint underneath.
This desert-themed arch decal from Etsy would work perfectly in a bedroom or living room. It incorporates hues from Redend Point by Sherwin Williams.
4. Swap out your current throws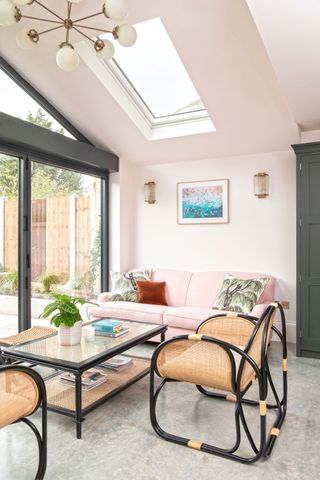 Throw blankets and pillows are a great way to add some color to your favorite sofa, chair, or the foot of the bed. It's also something that can be changed every season without spending too much money.
The (throw) it's a great way to bring in neutral colors like Blank Canvas by Behr.
If you have the budget… If you have mostly neutral furniture but are looking to mix it up, adding a bright-colored sofa is a great way to add color to your living room.
Looking to add a color that's similar to the pink shades that will be popular next year, such as Terra Rosa by Dunn-Edwards?
Try a velvet sofa, because this type of upholstery has so much texture to it. While you might not think of a sofa as the first place to add color, there are really no mistakes with this idea.
5. Mix it up at the dining table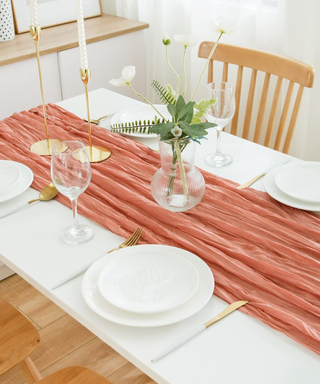 If you're considering adding some more color to your home, but are afraid to commit to anything too over the top, why not bring it into your tablescape? Using colorful tablecloths, glassware, and napkins let you have an updated look when you throw dinner parties or have friends over.
This set of four tinted wine glasses from Macy's are a versatile pinkish-red that's not too far off from Benjamin Moore's pick for 2023 Color Of The Year, Raspberry Blush (plus, they're available in different shapes and sizes, too).
6. Add warmth with a rug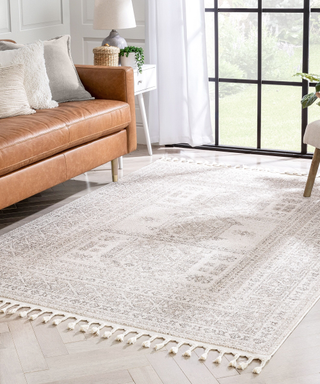 Rugs add both color and texture to spaces that need it, making a room look elevated and complete. Whether you want to make your living room cozier, or prefer not to step on cold, hard floors when getting out of bed in the morning, rugs do it all.
One of the most interesting colors of the year was Rustic Greige from Dutch Boy. While there are many ways to use this color, opting for a rug can pull together a room that's already colorful. The Well Woven Loop-De-Loop Beige Rug from Wayfair is a fantastic example of this.