If you are after small kids' bedroom ideas, then we have you covered right here. We know you must have visions of gorgeously decorated rooms that ooze creativity but are tidy and practical at the same time, but let's face it that's a tricky ideal to achieve. 
So we have come up with some fab kids' small bedroom ideas that look great but they are also ACHIEVABLE and are in it for more than just the Instagram post. Don't let the challenge of a tricky room put you off, because we happen to be experts in transforming small awkward spaces into fabulous rooms. Just keep scrolling for loads of small kids' bedroom ideas...
See more bedroom ideas on our dedicated page. To help nail your project even better, be sure to check out our guide to designing a child's bedroom.
1. Embrace cosiness in a small kids' bedroom
Think back to your den building days, piling up all the sofa cushions and blankets to create your own little space. Well, take that idea and upgrade the sheet fort to encompass the entire room. Use a bed canopy, plenty of cushions and throws and put up some fairy lights to turn a small kids' room into a den-like space. Bliss.
2. Create a light colour scheme that grows with them
Just because they said they love Minions today, that doesn't mean they will love them next week. So to avoid constantly having to repaint the walls or strip off blue and yellow wallpaper, opt for a scheme with staying power. Obviously listen to their suggestions, but always keep one eye on the future by picking a neutral colour that will serve as a blank canvas to more decorative accessories, and the ever changing preferences of the room's occupant. The other plus side? Light neutrals make small kids' rooms look larger, too.
3. Go for a multi-functional storage system
We all know that the key to a well organised bedroom is good storage, but nowhere is it more important than in a child's small bedroom. We say the best way to go is a multi-purpose storage system that can be adapted to suit your space and storage needs, and their changing needs. 
Ah, trusty Trofast. Where would parents be without you? This Ikea system is really versatile and there are so many elements that can be changed up as your child grows.
Check our more storage ideas for kid's rooms. 
4. Wallpaper the ceiling in a small child's bedroom
Looking for small kids bedroom ideas that add pattern? Okay, we may have said to keep the walls simple as possible, but the ceiling is a perfect place to add colour and pattern to a small child's bedroom without it overwhelming the space. You could of course just paint the ceiling or take some inspiration from @thehousethatgreybuilt, and use a bold print wallpaper that has a limited colour palette. You can find similar wallpaper to this playful cactus print on Etsy. 
Check out our step-by-step guide to painting a ceiling. 
5. For a small kids' bedroom invest in multi-functional furniture
Furniture in any small space has to work hard, so make sure you choose pieces that can double up as something else. A chest of drawers that can also be a changing table, a toy chest that doubles as seating, a bed that can be used for storage. You get the idea. 
This bed from Little Folks Furniture  is a chest of drawers, bookcase, desk, and a bed in one. Literally, what more could you want? Well, more toy storage ideas would be handy for starters.
6. Get creative in a small kids' bedroom with a chalkboard wall
We love this small children's bedroom idea! We are aware that doodling on the walls is usually strictly forbidden, but painting a chalkboard wall is a way for kids to customise their own bedroom. It's also a great idea if you are decorating on a budget, because you can easily DIY one yourself, just check our step by step guide to creating a chalkboard wall to find out how. 
7. Save space (and add extra storage) with picture ledges
Picture ledges and wall mounted shelves work wonders in small rooms, they take up barely any space but can display a ton of decorative accessories that are so essential in a small kid's bedroom. Use them to display your child's favourite books, toys and knick knacks – adding personality to the space plus some handy extra storage, win win. 
Bear safety in mind though – don't position anything heavy or electrical at a height where little ones will be able to reach them and pull them down on themselves.
We have a handy guide to how to install a floating shelf if you like the look of this small kids' room. 
8. Make use of an alcove in your kid's small bedroom 
Looking for small kids' bedroom ideas for once they start school? As kids get older they are going to need a space to get homework done, or at least pretend to get homework done. Finding space to squeeze in a desk can be tricky in a smaller bedroom so look for neglected spaces that could be put to good use – alcoves are perfect for this – then install a small desk or even a shelf and you've got a work space. 
No alcove? No problem. A wall mounted drop down desk with a few wall shelves will create a mini workstation and won't take up too much precious square footage. 
9. Use wall stickers as (temporary) artwork
Easy to put up, inexpensive and (usually) pretty easy to remove, wall stickers are a really easy small kids' bedroom idea. This is where those beloved minions can some into play, since stickers' peel-off properties means you can give in to their ever changing obsessions and just switch up the stickers as they grow up. 
There are tons of different designs out there, but what kid wouldn't love these space themed wall stickers from Koko Kids? 
We've rounded up the best wall stickers (for both kid's bedrooms and adults) so go and take a look at those for more inspiration. 
10. Choose practical windows treatments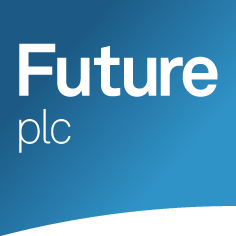 Curtains are always lovely in small children's bedrooms, as the soft drape of fabric will only add to the whole cosy vibe we mentioned earlier, but if space is limited blinds or shutters are always your best bet. Solid shutters are ideal for blocking out light if your child (and by extension you) have forgotten what sleep is. Blinds are functional too, just make sure you choose one with a black out lining and fit a safety device to keep the cord out of the way. 
See more window treatment ideas for children's rooms in our design gallery.
11. Layer the lighting 
A kid's bedroom sees a lot of different activities from dreaded homework sessions and play dates to bedtime reading and (hopefully) sleeping, so make sure you have multiple light sources to cater to all of these. If your child's room has a desk or work space make sure there is some kind of focused task light near by, incorporate some soft lights around the room for more relaxed activities and if you can, always have a bed side light that your kid can turn off themselves to avoid those 'muuummm can you turn light off' moments.  
For a more in depth run down of bedroom lighting, check out our guide to designing the best bedroom lighting. 
12. Go bright and bold with your colour scheme
While the general rule for small spaces is to keep thing light and neutral, we think you can make an exception in a small kid's room. This tends to be the room in the house where you can really be brave with your colour choices, so pick out something bright and bold, like this wonderful orange. Copy this small kids' room idea and just paint part way up the walls so the colour doesn't overwhelm the small space. 
13. Paint your kid's bedroom furniture 
What a fab small kids' bedroom idea! In a small bedroom you do often find furniture has to sit side by side to fit it all in, but that needn't be a bad thing when you can paint a rainbow across them! For this all you need is masking tape and a some paint, mask out the shape and paint in between the gaps, easy peasy. 
14. Go for stripes – they look cool and expand the space
If you are after small kids' bedroom ideas that are not only going to look fab but actually make the space feel bigger, stripes are a good place to start. We love the look of this rainbow room (can you tell we love rainbows right now?), and you can DIY it at home really easily again just using some masking tape to mark between the stripes. 
Want more inspiration for your kid's bedroom?