Want to know how to fit more seating into a small space? Even if you're living in a little rental or apartment, it's still useful to have lots of places for guests to relax and for you to be able to enjoy, too.
It can be easy to just stick to a couch and a decorative accent chair seating-wise. However, what happens when you've got the whole family around? Save yourself the panic of finding makeshift seats by simply making sure it's available in the first place. Even in small spaces, seats can seamlessly fit into the space with the right tricks.
If you've been looking through small space decorating ideas and think fitting in extra seating will improve your place, I'm here for you. I've spoken to experts to find out how you can fit them in — even when you think you haven't got space.
How to fit more seating into a small space
From small space organization tips to clever seating choices, this is how to fit more seating into a small space. I've also picked out some buys, so you can get the seating right in your home.
The prices below were correct at the time of publishing this article.
1. Opt for smaller chairs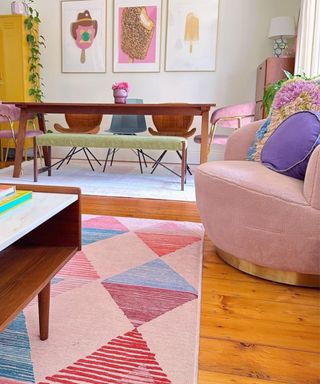 If you need to fit more seating into a small space, take a look at the shape of the seating you are using. "Oftentimes, the design of accent or dining chairs and sofas makes the piece take up a lot more room, yet they offer the same amount of seating," says Luis Carmona, interior designer and founder of VERDE Interior Design. "Opt for chairs that are less wide at the seat or have a less robust curved back." This may help you fit a few additional pieces into the space.
Luis Carmona is the owner and lead designer at VERDE Interior Design. With almost two decades of experience in the creative space, Carmona gets to blend his many passions into one design studio, offering interior design and branding services to his commercial clients.
You could also look at getting armless chairs or stools. "These take up less visual and physical space compared to larger armchairs or recliners," explains Keith Sant, founder and CEO of Kind House Buyers. He says that you can also mix and match different types of chairs, to add more variety while still keeping the room feeling spacious.
Keith Sant is the founder & CEO of Kind House Buyers, based in Tacoma, WA. As a real estate professional, land developer, home design enthusiast, and investment advisor, his mission is to assist clients in finding, building, purchasing, and achieving their dream homes.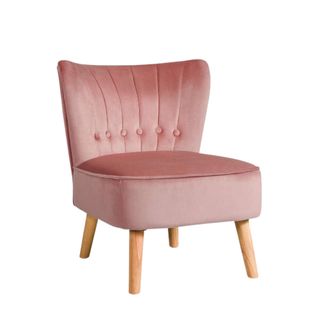 Reinforced frame
Giantex Modern Velvet Accent Chair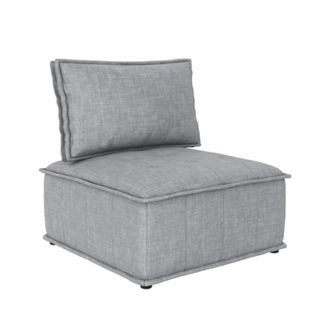 Modular
Wade Logan Arlyle Armless Chair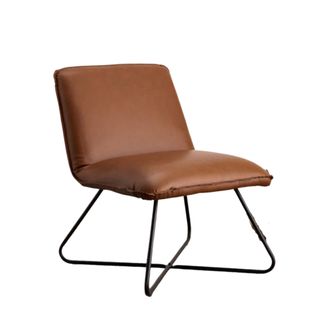 Vegan
17 Stories Hachmann Leather Chair
2. Go for multi-functional furniture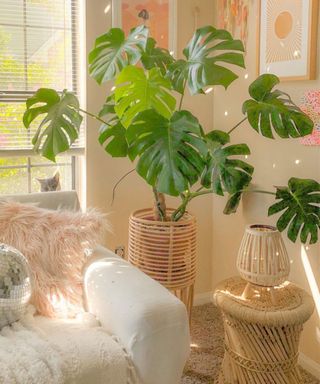 Using side or coffee tables that double as seating can also increase the available seating space. "Whether it be a large lift-top coffee table that can act as an ottoman or side tables made of sturdy material like wood or concrete, having certain pieces of furniture with dual purposes is a great way to keep the room looking aesthetically pleasing while offering additional seating," Carmona adds. Storage ottomans can also double as stylish seating.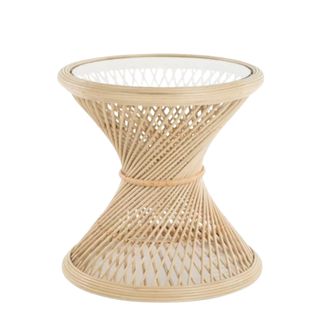 Fully assembled
Rosecliff Heights Aylon Glass Pedestal End Table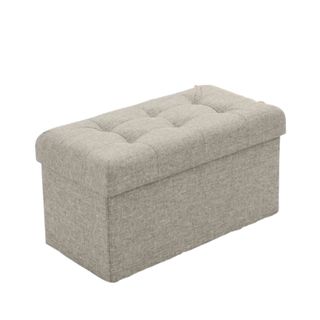 Comfortable
Winston Porter Foronda Storage Ottoman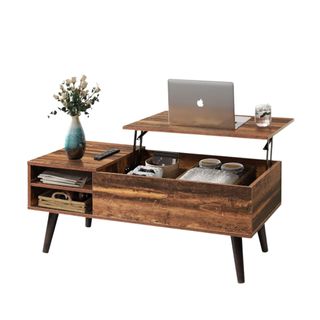 Rustic
WLIVE Wood Lift-Top Coffee Table
3. Place furniture against the walls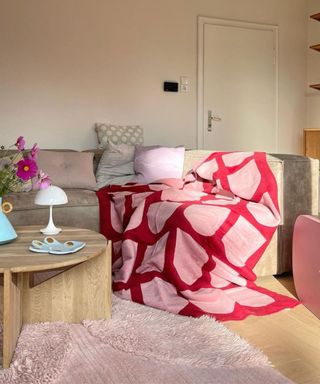 Positioning your furniture in the right way can make a huge difference. "Depending on the size and shape of the room, placing your furniture against the walls may be the best design option to open up more space for additional seating," Carmona tells me.
He adds that floating accent chairs or a sofa in the middle of the space can make sense in some instances, but it does make the overall footprint of the space a bit smaller. "Instead, opt to push everything back against the walls a bit to allow for that extra room needed for additional seating."
4. Choose nesting chairs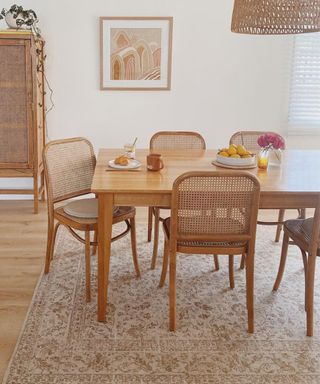 If you have a cupboard or a basement in your small home, nesting chairs will fit better in storage."These chairs are made so that they can slide under each other, kind of like Russian nesting dolls," says Joy Aumann, interior designer and founder of LUXURYSOCALREALTY.
Joy Aumann is a licensed realtor, interior designer, and founder of LUXURYSOCALREALTY. She has two decades of luxury real estate and design experience staging homes
She says that these chairs are especially useful as a small dining room idea, as space can be limited in these. because they can be easily pulled out and then stacked neatly under the table or in a corner when not in use. "When you use nesting chairs, you get the benefits of having more than one seat without taking up too much space."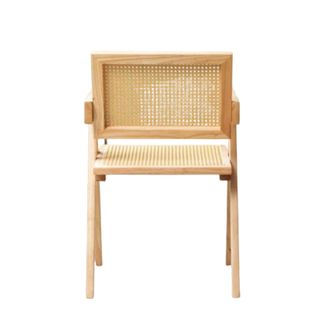 One year warranty
Bay Isle Home Persich Solid Wood Arm Chair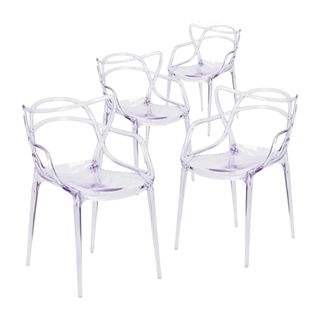 Acrylic
Flash Furniture Josh Transparent Stacking Chair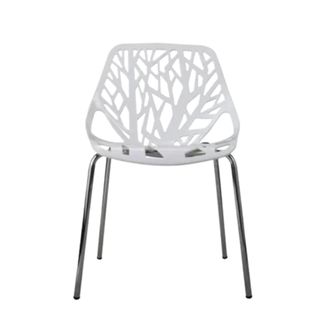 Ergonomic design
Jaxpety Bird Nest Stackable Armless Chair
5. Utilize vertical space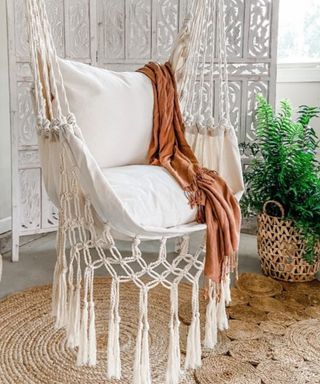 If you're not renting or if your landlord will allow it, consider hanging seats like hammock chairs or swing seats instead. "You can hang these from the ceiling or a strong support for a fun and different way to sit," Aumann adds. "They can make a small room feel bigger and more open by giving it a focal point, and they can be pushed to the side when not in use, which makes even more room." She adds that these can also work as a small balcony idea.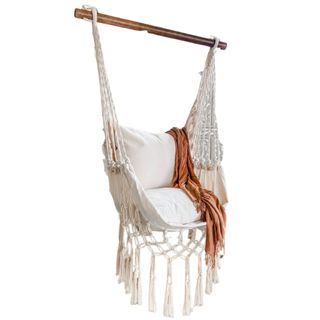 Easy to install
LimboImports Hammock Hanging Chair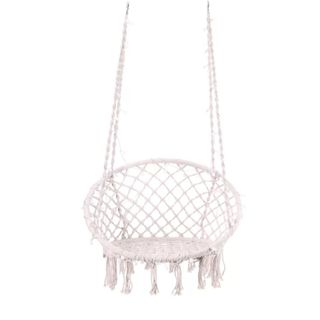 100% cotton
Dakota Fields Armstong Hanging Chair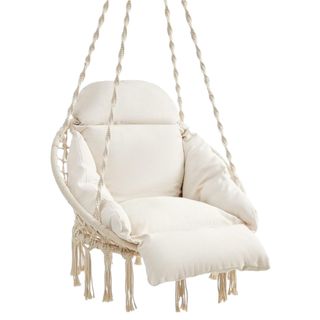 Amazon's choice
Songmics Hanging Hammock Chair
FAQs
How do you maximize seating in a small space?
Maximize seating in a small space by choosing compact, slimline couches and chairs, as well as furniture that can double as seating, such as storage ottomans.
How do you seat more people in a small room?
To seat more people in a small room, move the furniture against the wall to create more surface room, utilize coffee tables and storage ottomans as seating, and even lay down pillows.
---
If you have guests around last minute and none of these tips work for you, you could also try using floor cushions. "This is a great way to add additional seating without taking up much space," Sant finishes by saying. "They can easily be stacked or stored away when not in use, and come in various sizes and designs to match your decor." You can also mix and match different patterns and colors for a fun and eclectic look
Now you know how to fit more seating into your small space, you might be wondering how you can do the same for other furniture pieces. Designers love using these tips for fitting a desk into a small room or home office.