If you are on the hunt for some cheap home decor ideas, look no further. We love finding really easy, quick, and affordable ways to update your rooms, especially at this time of year when the seasons are starting to change and you want to switch up your space. These five budget-friendly ideas will all come in at under £100/$100, some can even be free if you can shop your home and have a rearrange, so get reading and get inspired.
For more living room ideas on a budget, make sure you check out our gallery, there are plenty more cheap ideas to be found over there.
1. Hang a gallery wall
Gallery walls are such a great, cheap home decor idea and work in any room of your home. Before you buy any new prints have a look around your home to see what you already have to work with, old paintings, cute photos, postcards, all of these can be added to a gallery wall. If you then want to add in some new prints to complete the look, check out Desenio (opens in new tab) for lots of stylish options.
For more gallery wall ideas check out our feature.
2. Switch up your soft furnishings
Cushions: the most versatile of soft furnishings and so cheap too. Available in so many different sizes, shapes, colours and textures, a few new cushions could be all your living room or bedroom needs to feel refreshed. These cushions are all from George Home (opens in new tab) and are super cheap so treat yourself to a few and layer them up.
3. Change the colour scheme in your rooms
Just like in a living room you can switch out the cushions to change the whole look of the room, you can do the same in a kitchen or bathroom. Some as simple as changing your tea towels or adding in some new storage in warm autumnal hues can soften the space for this time of year. We love the hints of copper in this kitchen and the touches of greenery – a look you can really easily and cheaply create in your space.
Check out H&M Home (opens in new tab) for lots of lovely, affordable, rustic pieces and if you love this space as much as we do, check out our feature of designing a farmhouse kitchen.
4. Add some personality with open shelving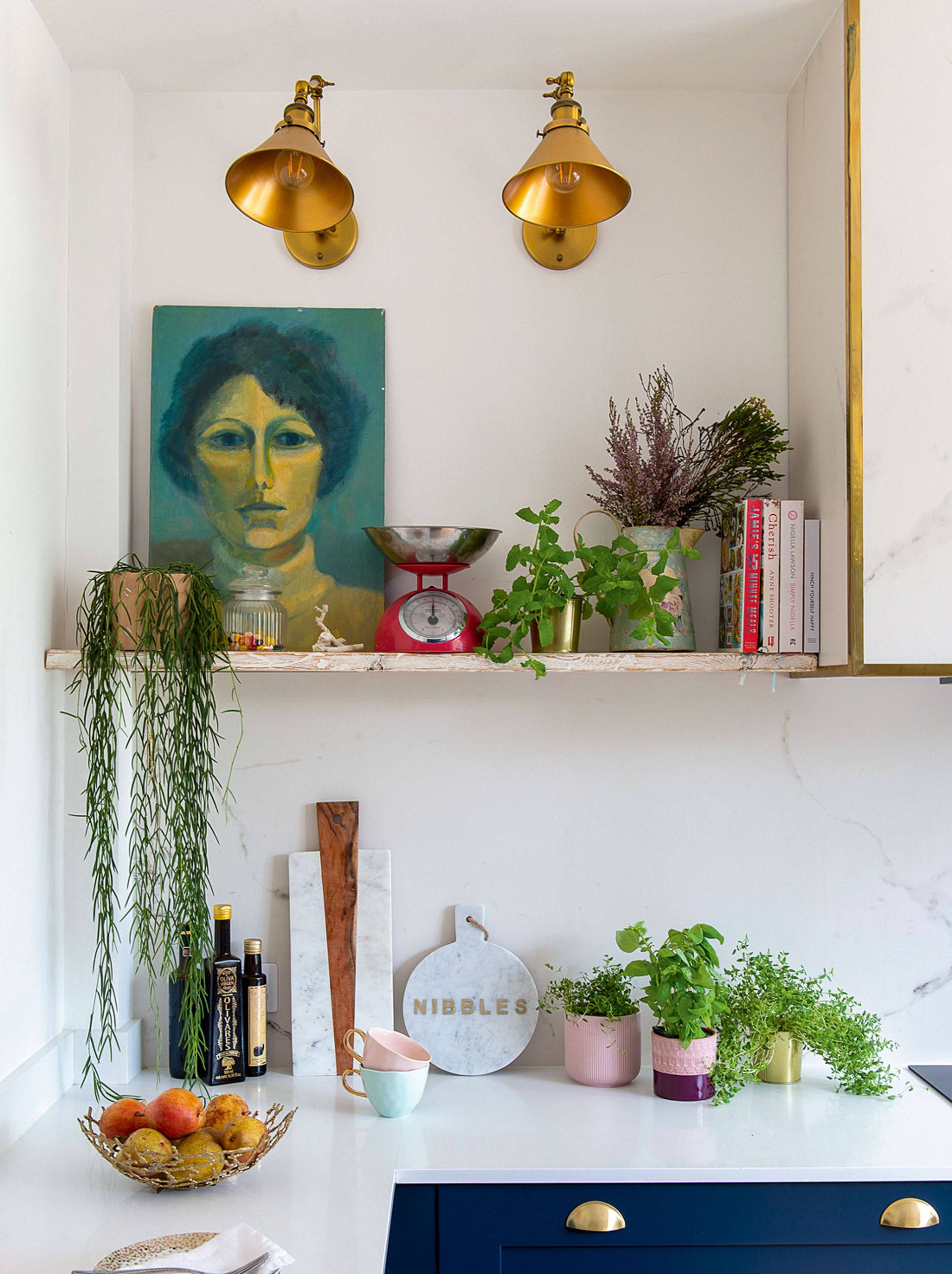 One of the easiest ways to add some colour, texture and personality to a room to hang some shelves. They work in any room and you can style them up to suit your space, we have loads of tips in our of shelving ideas feature, but really just add some cute prints and a couple of houseplants and you're not far off.
5. Get crafty and upcycle old furniture
Shop your own home for pieces that maybe aren't working in their current space and upcycle them to update another room. Paint is the best way to do this, just check out our guide to how to paint furniture. Chalk paint is always going to be a winner because you just can't really go wrong with it – it's meant to look a bit unfinished. But we also love the look of stencilled furniture too, you can get really cool effects, check out Annie Sloan (opens in new tab) for some of the more intricate and effective.
Read more: