Browsing the best Shark vacuums, but not sure which one is the right fit for you? Given that there are so many phenomenal Shark models out there, it's understandable if you need a little more clarity. We've spent our time testing out a variety of Shark vacuums, from robot models to upright bagless picks, so that you can find the machine you've been waiting for.
One of the excellent things about Shark is the sheer volume of vacuums it has. You can get a thorough clean by selecting a model that has DuoClean technology, which refers to the two brush rolls used for the maximum gathering of dirt and dust on carpets and hard floors. If you're a pet owner, you're covered too, with anti-hair wrap technology that makes cleaning run more smoothly. Multi-flex allows you to create an elbow in the stick, giving you a bend that gives your back a break.
As all of the best vacuums should have, Shark vacuums also have a five-year warranty for your peace of mind. Below, you'll find all of the picks you need to know about, with an in-depth look at how they performed when we tested them, and information on who they will suit best. If you're on a tight budget, there's always a Shark vacuum deal to be had too!
Key features of Shark vacuums
Many of Shark's vacuums, whether cordless, corded, or robotic have similar technologies that you may see referenced among its key features. We've taken a look at some of the most common technologies that you may come across.
LiftAway Technology: The detachable design allows you to lift the canister away from the main body of a corded vacuum cleaner. This is great for reaching areas where your cord can't, like the stairs, car, or even upholstery. Upgrade with Powered Lift-Away, which also houses the motor, so you can carry the centralized part of the machine around, without the brushhead.
Self-cleaning brushroll: This one is slightly more self-explanatory, and is the ultimate holy grail for homes with pets or really anyone with long hair. It will pick up all the hair from carpets and wooden floors, but prevents it from getting tangled around the brush roll thanks some self-cleaning tech that makes for a much more streamlined cleaning session. Goodbye hair wrap.
DuoClean This refers to Shark's dual brush-roll cleaning system for nonstop contact on carpets and floors with a traditional brush roll and a soft front roller to pull in all particles and give a polished look to hard floors, so you pick up more in every pass. Upgrade and look for DuoClean Powerfin tech with a silicone PowerFins brushroll to grounds deep into carpets. The silicone fins are gentler on hard surfaces, as bristles can scratch sensitive surfaces, while picking up more hair with no hair wrap, and eliminate cleaning gaps for a more comprehensive clean.
Multi-Flex: This feature is seen on cordless vacuums Shark vacuums where the wand can be straight and also angled. This means you can bend your Shark vacuum low, thanks to an elbow-like hinge in the wand, which is great for getting under furniture and around corners without having to do all the bending yourself.
Anti-Allergen Seal: Shark's sealed filtration system captures and traps 99.9% of dust, allergens, dander, and more to keep them out of the air and in the machine. It's typically comprised of pre- and post-motor filters and HEPA filtration technology.
Best Shark Vacuums of 2022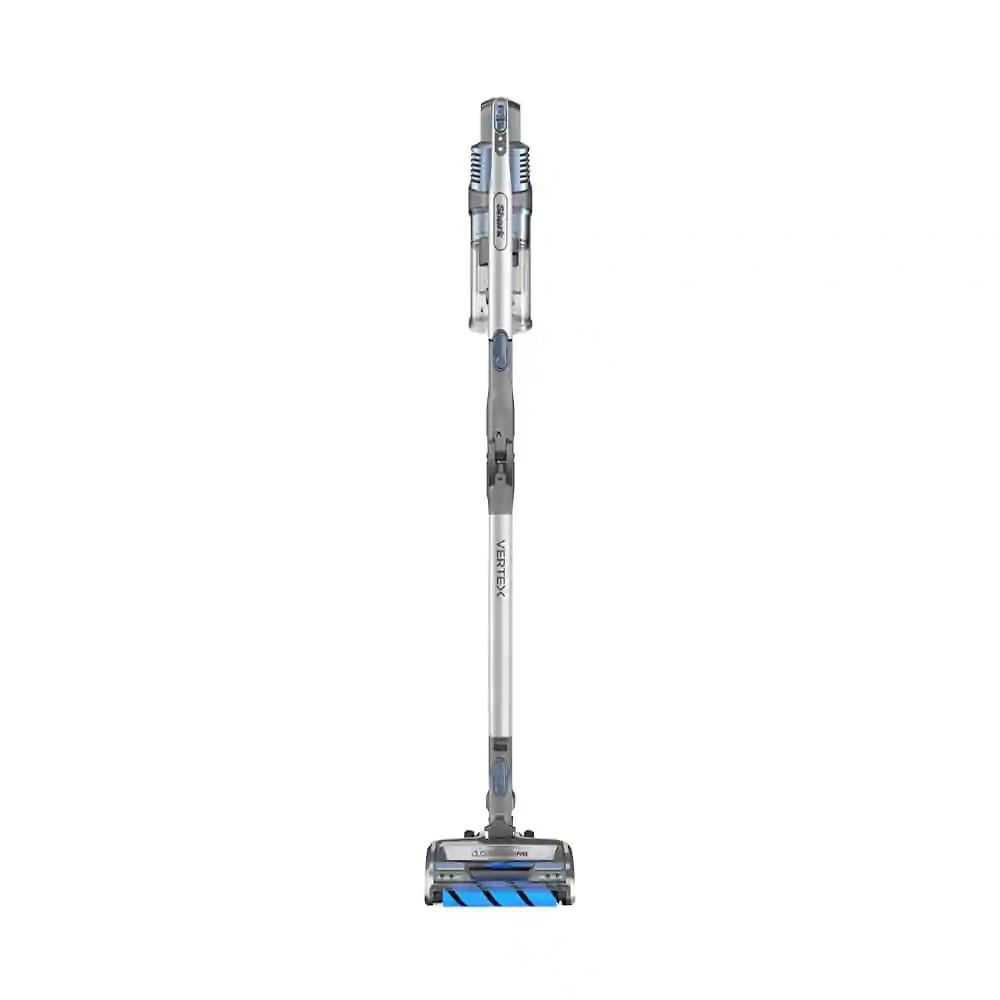 With a lightweight, cordless design, this particular vacuum is loaded with the latest DuoClean Powerfins set up, Multi-Flex technology, and the Anti-Allergen Seal (washable HEPA filter) that make it a bonafide winner across all of Shark's vacuums.
It offers up to 60 minutes of charge, though the run time decreases as you work over the carpet, or activate Boost mode, at just 12 minutes. Charging is as simple as plugging into the removable battery on the vacuum or fully separating the battery to charge on a countertop.
The verdict
Going cordless is truly liberating, and makes any cleaning job feel possible. Get into the tough spaces, and just grab when it's ready. The hard part is having to make sure it's charged before you're reaching for it, but once you do, it's incredibly easy to use. I had no issues with the vacuum losing suction power or interrupting my clean. It was really a delight to use.
Good to know
This particular design is one of Shark's most premium cordless, designed to go up against that well-known vacuum brand. It does come with an elevated price tag, which is still cheaper than the brands it is competing with.
No complaints performance-wise, but I found the Multi-Flex technology to be underwhelming, and gave me less control over the movements to get low under furniture. The Multi-Flex was handy, however, in enabling the vacuum to store stable and compact without having to remove the handheld, as it folds over into one piece.
Read the full Shark Vertex Corded Ultralight DuoClean PowerFins Stick Vacuum HZ2002 review.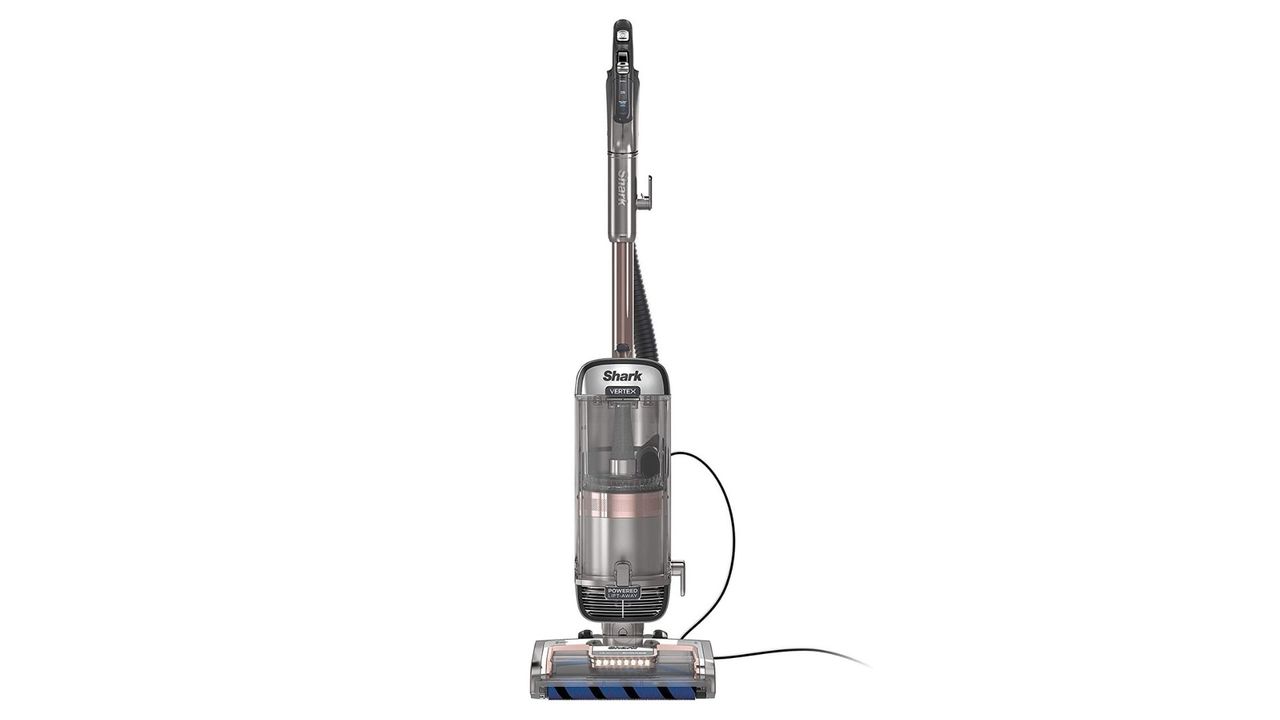 If you're looking for a vacuum that can do it all and deliver an impressive clean, this is the vacuum you need. Billed as Shark's most powerful vacuum, the Shark Vertex upright is also Shark's most premium upright offering, with design features like Powered Lift-Away, DuoClean Powerfins, a Self-Cleaning Brushroll, Hypervelocity Accelerated Suction, and Anti-Allergen Seal Technology.
The verdict
From visible debris to ground-in dust, the Shark Vertex suctioned it all with minimal repeat passes. And hair? Never wrapped around the self-cleaning brush roll or clogged the vacuum shaft, so I think it's safe to say this vacuum is pet-parent approved.
The Vertex is loaded with features that make it versatile for cleaning a range of spaces, and I admit I struggled with its weight (over 16 pounds) and fumbled with the Lift-Away, it delivered exactly the type of clean I wanted.
Perhaps, of most interest, the one-quart capacity got me through all of my cleaning tests before I had to empty it out, enabling me to get the job done without having to pause to empty the dust cup until I was actually finished.
Read the full Shark Vertex Upright Vacuum with Powered Lift-Away review.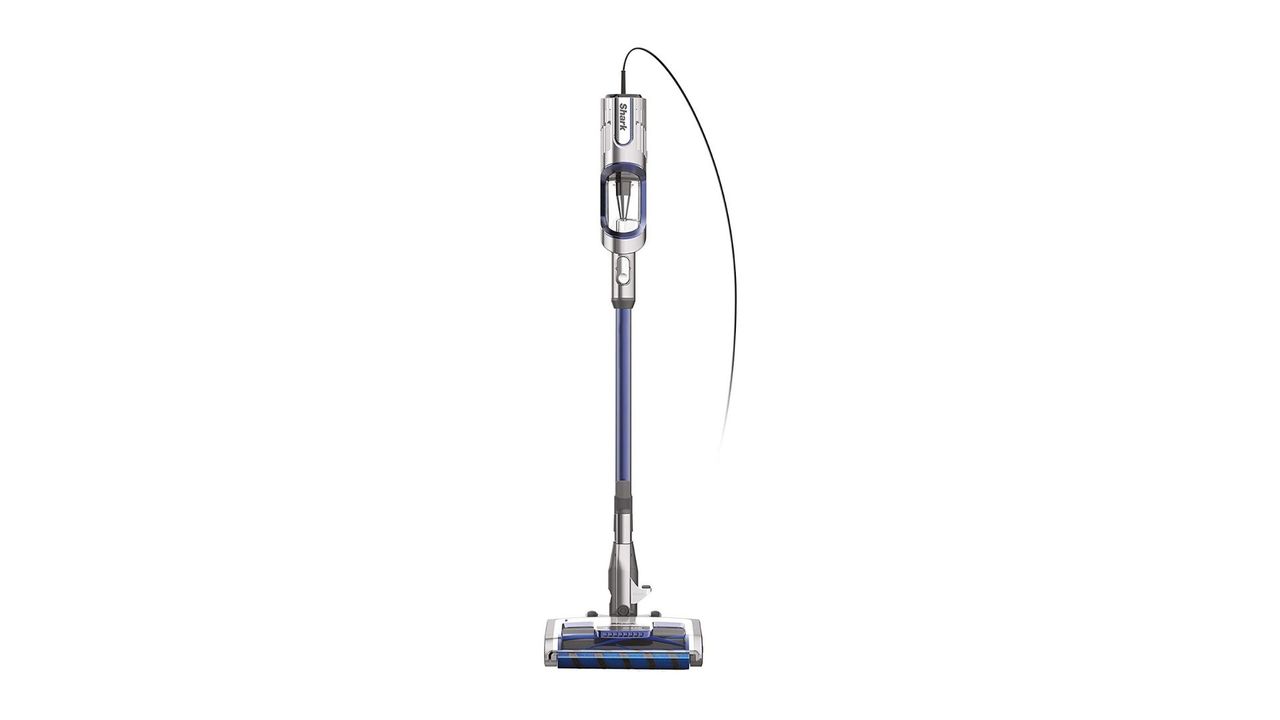 The Shark Vertex Corded Ultralight vacuum is a lightweight stick vacuum that rivals upright counterparts with its suction performance. The entire unit itself is just over 9 lbs., but the handheld component weighs in at under 3 lbs, making it extremely easy to carry around the home. An ample 30-foot cord ensures you'll never be too tethered to the wall, and can cover vast areas without having to unplug. Though, the .32 quart bin does fill up rather quickly, so, if you have pets or haven't vacuumed in a bit, you might not be finished with your cleaning job before having to empty the bin.
The verdict
This ultralight stick vacuum works like a dream on hardwoods, and definitely had the right amount of oomph to get through the carpets. It also stores compact, but the trade-off involved having to remove the handheld from the wand and hanging it close to the floorhead for stability.
If you're in between a cordless and something lightweight but cored, and want to save a few dollars, keep the cord. It's long enough so you're not unplugging to change outlets every five minutes, and you'll never have to worry about running out of battery and waiting to charge.
Read the full Vertex Corded Ultralight Stick Vacuum review.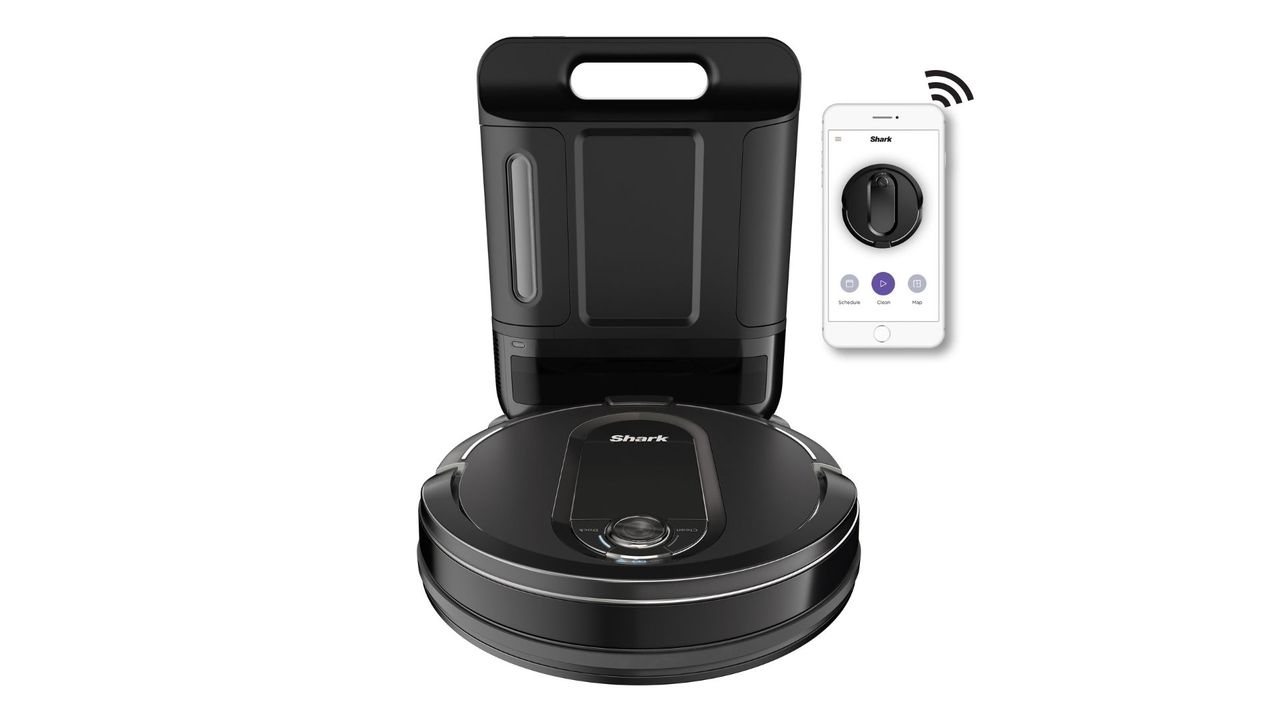 Shark's IQ Robot is here to help you reclaim your time and you won't have to lift a finger... though, for the first few times, it's easy to get sucked into watching it to see it work. The addition of an extra-large self-emptying dust bin adds an extra level of automation that truly enables you to set it and forget it. For daily
The verdict
First off, not having to deal with the dust bin every five minutes? Game-changer. And the ability to program and monitor progress from the sofa through the easy-to-use smart app? Bliss! It works very intuitively for a machine, with wheels that help it seamlessly go between hard floors and area rugs with finesse. It moves in a methodical back and forth patterns, while not being caught off-guard by any furniture in the way. On a single charge, it looks like it can get up to 2 hours of runtime, but if the battery gets low mid-clean, it can return to the base to charge before picking up where it left off, same if the dust bin is starting to get full. Genius!
For suction, it's definitely got it. Even though you don't have to check the dust bin after every cycle, I was very curious to see how much had been collected. On the first day, the separate dust bin in the base was relatively full from covering about (1000 sq ft). On day two, there was significantly less, a sign that it had picked up most of the debris on day one, and everything else was routine upkeep. But here's where it could have been better with pick up: the edges between the hard floor and an area rug, and collecting larger pieces of debris, like cereal or paper scraps that got pushed around, but not picked up.
Good to know
It can take several cycles for the robot to "map" your home, according to many reviewers. For me, it only took two run-throughs to get a relatively accurate reading. Even if you didn't use no-go strips the first time, you can also do it on the map, and for future cycles, it avoids that areas. Due to the mapping technology, if you move the base, the robot vacuum will have to recreate the map of your space from scratch. Also, there is only support for one map at a time, so it's not possible to move it between floors, or in spaces that are not consecutive.
The vacuum operates at a relatively low volume that is not disruptive if you're nearby while it's running. However, when the robot self-empties into the dust bin, the sound is very loud and can be startling, if you're not expecting it.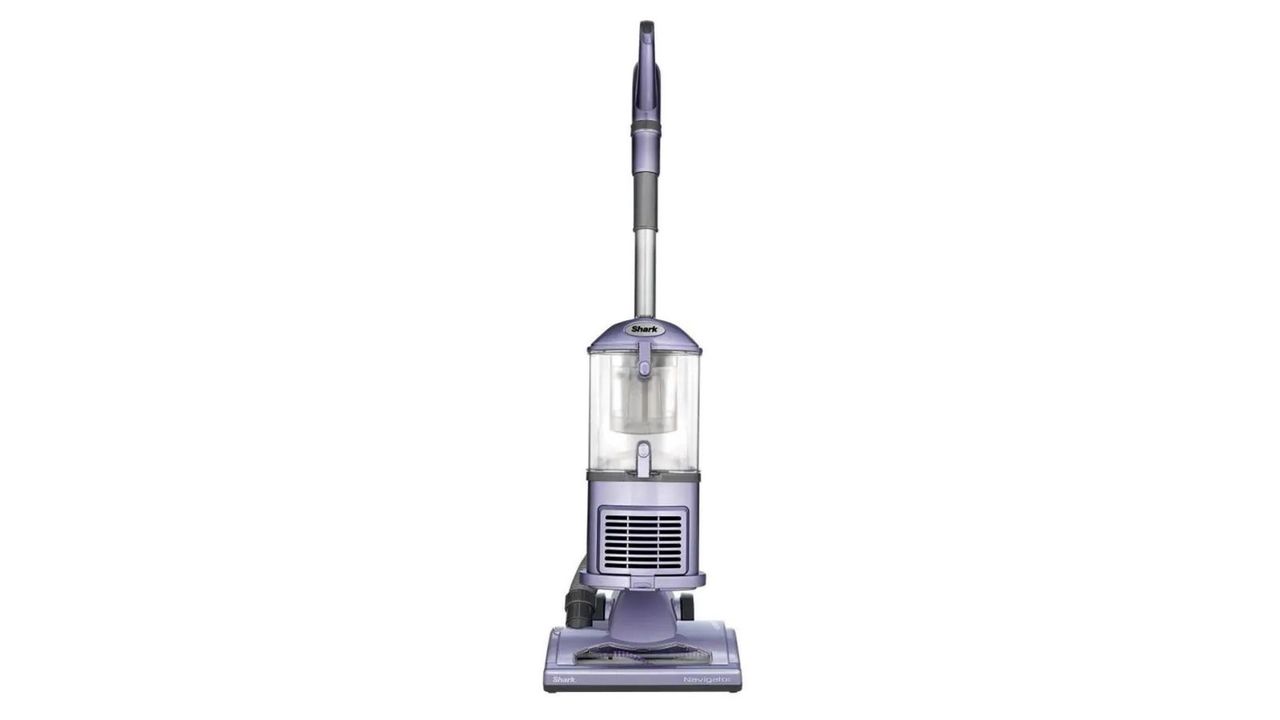 The Shark Navigator Lift Away Upright Vacuum with Wide Upholstery and Crevice Tools is one of Shark's most longstanding models and for good reason. The reliable upright offers incredible value, suction power, and even HEPA filtration. If you're keen on attachments, it's well equipped with a wide upholstery tool that handles pet hair on furniture, and two crevice tools, a lengthy 24-inch, and a compact 5.5-inch for reaching tight spaces. Finally, the brushroll shutoff feature allows you to instantly switch from deep carpet cleaning to gentle bare floor cleaning.
The verdict
While it looks hefty and bulky in appearance, it's actually considered lightweight for an upright, and the swivel steering makes it easy to handle. The Lift-Away technology adds increased flexibility to reach under tight spaces or for above floor cleaning.
If you're looking for a high-performing vacuum that can handle hard floors and carpets with the same amount of finesse while also saving a few dollars, the Navigator is a well-proven choice. In fact, it has over 9,000 five-star ratings on Amazon.
Good to know
The top-heavy design is prone to tipping over, and some users find the 25-foot cord just a tad shorter than they'd hoped.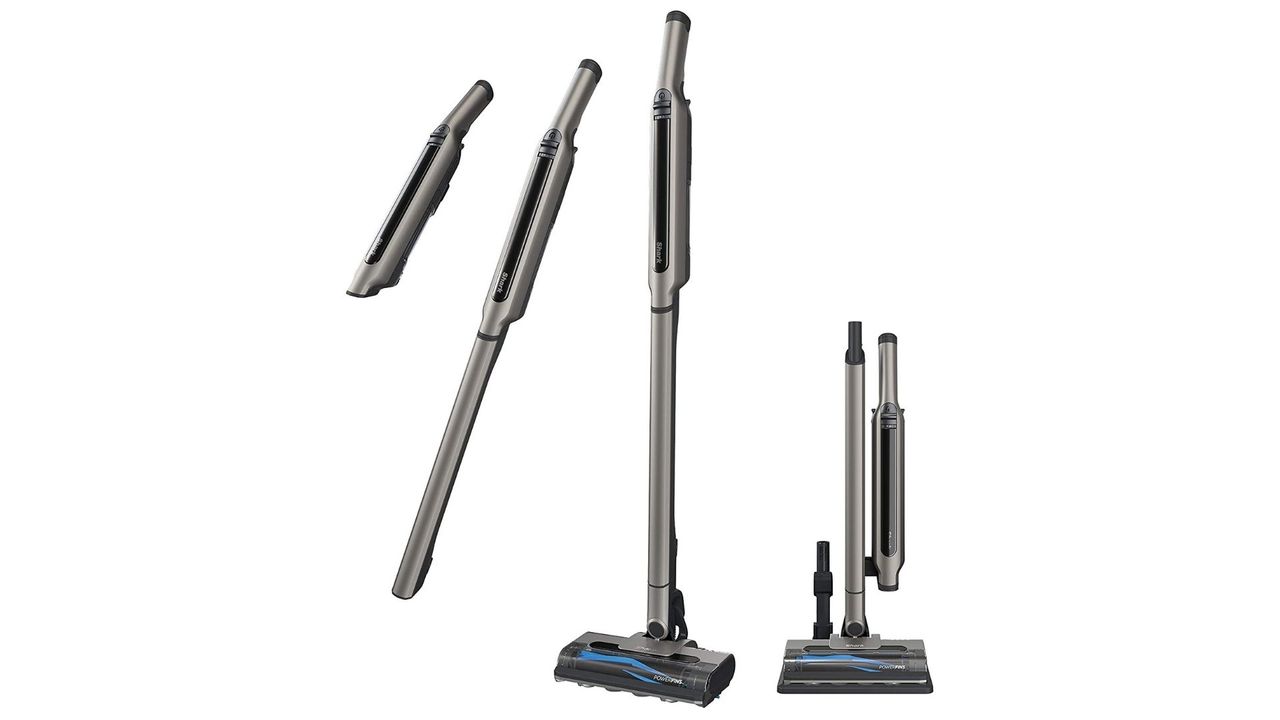 Shark's WandVac has its time and place for use. It's essentially an extension of the popular Wandvac handheld with added functionality to clean floors and out-of-reach areas. While it is a sleek, lightweight machine with a compact charging station, the micro-sized dust cup limits and single power setting how far you can take your cleaning experience. But, for quick clean-ups, it'll be handy to have the WandVac within close reach. That in itself is a major convenience.
The verdict
It's a little more niche of a product, but those who've had a chance to take it for a spin, quickly fall in love. For quick clean-ups and light housekeeping, it's a delight to have on hand. The 3-in-1 design conquers floors, above floors, and hard-to-reach corners with ease. The handheld vacuum part weighs just over 2 pounds and is like waving around a wand to clean with.
In regards to the price and design, the vacuum is definitely on the high end. It also doesn't feature any LED lights, which we'd hope something at this price point of almost $250 would have. However, for its size, it's truly packed with suction power.
Good to know
The WandVac is what I would consider a companion vacuum... you won't want it to be the only vacuum in your home as it has limited power options and a very small dustbin. However, if you're looking for something that is lightweight, offers the convenience of a hand-vac, and has the right amount of power to get the (quick) cleaning job done, I think you'll be satisfied.
The built-in base has devoted space to hold the crevice tool, but no support for the dusting brush, which was odd.
There's no denying the appeal of a robot device that can vacuum and mop. Hence, the VACMOP. Shark's latest iteration harnesses AI technology with LIDAR Navigation, and Home Mapping for a very smart experience.
Our Verdict
The Shark VACMOP is a game changer in the intelligent robot domain, and overall is reassuring at replacing the chore of daily light-to-moderate vacuuming and mopping. Guided by AI Laser Vision, which intelligently detects and avoids objects and cliffs, the VACMOP quickly learns the layout of your home, and worked best at detecting and navigating around larger objects.
However, the mopping abilities left something to be desired as it only succeeded at scrubbing surface level stains. You can run either a vacuum or a vacuum and mop cycle, with the mop requiring much more prep to set up and clean up, but overall something typical of mopping vacuums. But, the carpet detection feature is handy for avoiding soaking wet rugs.
Good to know
You'll find the most control over the VACMOP with the app, that let's you schedule your cleanings and view reports after a completed cycle, create an interactive map of your space as well as to specify high-traffic areas and no-go zones within your space. For instance, the high-traffic zone feature prompted the robot to perform extra passes of those areas, ensuring the best clean possible.
The VACMOP also features the beloved DuoClean Powerfins and self-cleaning brushroll for maximum results.
For targeting small messes, tackling dirt from the car, or giving reupholstery a boost, the Shark UltraCyclone Pet Pro+ Cordless Handheld Vacuum is here to refresh your space. Even better, this one is built for households with animals, with the self-cleaning pet power brush that can make short work on pet beds and upholstery, and a bundle of attachments to make everyday upkeep much simpler. If you're regularly reaching for a larger vacuum to clean up pet hair, the lightweight Shark UltraCyclone could very well become your go-to for smaller jobs.
The Verdict
As with Shark's full-size cleaners, the UltraCyclone also utilizes a self-cleaning brush to to prevent hair from getting wrapped around the roller. You also get a scrubbing brush and crevice tool in the box for maximum versatility. It's got impressive suction that doesn't fade at the end of its battery life, and no debris is too much for it to handle, making it a great handheld among for the best vacuums for pet hair.
Good to know
The 10.8V battery provides similar cleaning power to a regular vacuum, although you only get 15-minutes on a charge and a recharge takes about six hours. The dust bin is pretty small, but it's easy to empty and large enough for spot cleaning.
Read our full Shark UltraCyclone Pet Pro Plus Cordless Handheld Vacuum Cleaner review.
How we test the best Shark vacuums
Here at Real Homes, we prefer to have hands-on experience with each of the products we feature in our buyers' guides. This means that it'll help us to understand more about what you are getting for your money.
Each time we hear of a new product announcement or we see a product with outstanding user reviews, we just have to check it out for ourselves. We then try it for several weeks (sometimes months) in our own homes so that they are faced with real-life hurdles. Sometimes, we're even fortunate to keep hold of the vacuum cleaners after testing which means that we can update our guides as we continue to learn about them over a long period of time.
We've considered all the important factors such as ease of use, maneuverability, run-time, emptying of the dust bin (or bag), and general controls. In any instance where we have been unable to review but couldn't miss not featuring the vac, we've taken into account feedback from other users who have left reviews on the website where they purchased it from and will endeavor to test that vacuum at some point in the future. For more on this process, head over to our testing protocol.