Area rugs pick up a huge amount of dirt, daily. And knowing how to clean your stylish rug properly, whether it's in your lounge or another part of your home is crucial to keeping yours looking fine and in great condition too. Whether you have a cotton, wool, jute or shag pile rug adorning your floors we have an easy method to bring them up perfectly by hand, at home. All it takes is a couple of household products – or natural baking soda if you wish – plus some elbow grease (of course) and a little care for great results.
The foot traffic of daily life, and maybe the fact that your pet loves to hang out on it can make your rug look far from its best, and even leave it a bit smelly. We spoke with Daniel Prendergast from The Rug Seller (opens in new tab)about the best ways to give your rugs – from shaggy and sheepskin to wool and walked on – a good clean.
How often should you clean a rug?
There is no completely fixed schedule as to when you should clean a rug properly. Instead, you should give them a more thorough clean when it is visibly dirty and/or has a funky smell. If you have pets, kids or both, you'll find you'll need to deep clean yours more frequently to keep up with your household. Prendergast says 'They may be stylish and cosy and have the ability to hide a multitude of sins, but did you know your rug could in fact be harbouring millions of microorganisms – including dust mites, pollen spores, dirt and dust - meaning that when it comes to your rug, a once a year clean probably isn't quite enough to keep your home healthy...'
In terms of maintenance, vacuuming your rugs every couple of weeks will prevent a buildup of dirt which can lead to tricky stains. And you should treat any spills that happen in your presence as soon as possible to stop them from setting.
When it comes to wool rugs however, you only need to vacuum yours once a month or so to avoid disrupting the fibres.
How to deep clean a rug
When it comes to deep cleaning your rugs, it depends on what kind of rug you have – wool, cotton, Persian, jute and so on – as they all pick up dirt differently and some fibres and designs are more robust than others.
1. Shake it out
Whether you have a wool, cotton, jute or shag pile rug, start by shaking it out outside (pick a sunny day!) then vacuum thoroughly on both sides using the attachments to pick up pet fluff and the likes.
Prendergast says for shag pile rugs, 'Shaggy rugs look and feel great but the long pile can harbour dirt and dust making it hard to clean. The first thing to do is to take your shaggy rug outside and shake off any loose dirt and dust. This is important as it is an easy first step into removing some unwanted treasures instantly.'
'Next vacuum your rug carefully and use an upholstery attachment to gently hoover between the rows of thread on your rug.'
For jute rugs, 'Vacuum the rug carefully using an attachment or on a suction setting to avoid rotary brushes damaging the rug fibres.'
For wool, 'Wool rugs can easily trap dirt so they should be cleaned regularly. Start by removing trapped dirt by shaking the rug outside or hanging it over a washing line and give it a gentle beating. Vacuum the rug on both sides thoroughly using a handheld tool or suction only setting to avoid damaging the fibres.'
2. Mix up your rug cleaner
For cotton rugs: Get yourself a rug shampoo or mild and clear dish gel. Then, you'll need warm water – be sure to not use hot water as this can damage the rug's fibres.
For wool rugs: Use cold water and a non-bio laundry detergent.
For jute and shag pile rugs: You'll to use a dry rug shampoo (opens in new tab) instead – see the next step.
3. Clean your rug
Depending on the weather and the size of your rug, either you'll want to clean it outside or you could clean it in the bathtub if it's small enough. Most importantly, make sure you spot test your cleaner on a small area of your rug before covering the whole thing. This will quickly highlight if there are any issues like discoloration etc.
For cotton: Work the mixed solution into the rug using a sponge. Bring this up to a lather and let it sit over the entire rug for a good five minutes.
For wool rugs: Use just a capful of the detergent with your cold water and dab the solution on to the rug gently, working in the direction of the pile using a white microfibre cloth. Prendergast advises that 'You can also damp clean your rug using water with gentle cleaning solution. Use a sponge and clean the rug with the cleaning solution so that it is damp but not over wet.'
For jute and shag pile rugs: Sprinkle a generous amount of the cleaner onto the rug and work it in gently with a clean cloth. Prendergast says if your rug is shaggy 'For a deeper clean use a dry rug/carpet shampoo, which generally comes in powder form. Sprinkle it on, work the shampoo into the rug, wait an hour or so, and gently vacuum up the granules. Yep it's that easy!' And if your rug is jute 'If your rug has become stained or dirt and marks still remain after vacuuming then try a gentle cleaning solution and a bit of patience. To make a home made cleaning solution, combine one teaspoon of detergent with one teaspoon of white vinegar. Then add 2 quarts of lukewarm water. To clean the area, simply blot the stain with a rag that has been dampened with the cleaning solution. You may have to repeat this step until the stain is completely lifted. After that, roll the rug up in a dry towel. This will absorb much of the excess moisture from the rug and prevent future damage. You may have to repeat this step until it is completely dry.'
4. Rinse and ring out the rug
For cotton: Next you'll need to refill your bucket with clean fresh water, or grab a garden hose to rinse the cleaning solution from the rug. Ensure you remove as much surface water as possible.
For wool rugs: Again, grab fresh water and a clean cloth but do this by hand in the direction of the pile trying not to oversaturate the rug. 'Once you have cleaned it, sponge it again using just water to remove all of the soap. Remove excess water using a towel and then leave the rug to dry. If the weather is nice them hang it outside.'
For jute and shag pile rugs: Simply vacuum any remnants of the dry shampoo.
5. Remove any stains
To tackle any stains, you can mix one part white vinegar with three parts water and use a sponge to clean the stains from your rug.
Prendergast said 'If a spillage has led to a stain then there are steps you can take to remove it (but always try and remove a stain as soon as it has happened, rather than leaving it to dry into the fabric.)'
As mentioned, when it comes to stain removal, you need to know what you're working with, 'It's important to take into account the material your rug is made from and the depth of the pile. Certain types of rugs will stand up to stains better than others. Manmade fibres are more repellent to stains.  Nylon rugs can be steam cleaned.  There are also water resistant and wipe clean rugs.'
A stronger stain solution from Prendergast is 'A mixture of equal parts white wine vinegar and washing up liquid and warm water should remove stains like coffee, red wine and mud.  Mud should be left to dry and vacuumed first. Stubborn stains should be removed by specialist cleaning companies who will have the experience and knowledge of how to deal with the problem.'
6. Dry the rug completely
Next, let your rug air dry thoroughly out of direct sunlight. Somewhere outside is the best way to sanitize it but indoors is fine also, just keep the room well ventilated to help speed up the process.
7. Vacuum
Only once completely dry, should you then vacuum your area rug one final time using the guidelines above. If you're cleaning a jute, wool or shag pile rug then you can brush it out too.
How to clean a rug with baking soda
You can clean an area rug at home and by hand naturally with baking soda which is a great stain and odour remover also, especially if used in tandem with white vinegar. For a general clean, shake your rug out if possible, then vacuum the top and underside of your area rug on a low airflow setting. Next, sprinkle baking soda (or bicarbonate of soda if it's all you have) on the rug and leave for a little while before vacuuming again to help neutralise any odours.
How to protect your area rugs
Catch spills: 'Like with all fabrics, it is important to soak up liquids quickly to ensure they don't penetrate the yarns of a rug and cause a long lasting stain. Dampen a white, cotton cloth and blot the area. Repeat the process until all the liquid has been absorbed. Be careful not to rub as this will damage the surface of the rug.  Alternatively, a cloth can be placed on top of the area and left to absorb the spillage.'
Dry thoroughly: 'Always make sure the rug is completely dried (this takes about three to four hours) before placing back on your floor.'
Pick the right rug for your lifestyle: 'Especially if you have children and pets!' says Prendergast. '... A low maintenance option – especially in a household with lots of children and/or pets, is a washable rug.'
Placement: 'It is also important to consider where you are placing your rug and how much wear and tear it will get on a daily basis. Rugs in high traffic areas will pick up more dirt and stains so opt for easy to care for rugs which are hardwearing – save the shaggy deep piles for your bedroom or lounge.'
Pet protection: 'Animal hair, chewing, scratching and other little 'accidents' from our furry friends can ruin a rug, so choose a rug that's suitable for animal owners.  Dogs love to dig in a high pile rug so short pile rugs are preferable (and easier to clean). Dark colours will hide stains and scratches.'
Shoes off rule: Avoid mud and grub in the first place and leave outdoor shoes at the door!
How to clean a rug like Mrs Hinch
Cleanfluencer Mrs Hinch loves a rug – her home is full of them – and she knows how to bring them up really well! Her method should work on different types of rug, including wool rugs – but always do the patch test!
Simply get yourself some fabric conditioner, washing gel (we recommend clear), a clean, lint-free light-colored cloth (to avoid color transfer), and a bucket. You'll need a capful of the fabric conditioner, then add the washing gel, mix, and add warm water. That's your rug-cleaning solution. Then all you need to do is put your cloth into the mixture, wring it out so it's not going to make the rug over-wet, then wipe on to the rug. Make sure you tackle just a small area at a time, and dip the cloth back into the mixture and wring again before working on the next section. Leave to dry fully before you let feet, the kids and your pets near your fresh, clean rug. Your rug has been hinched!
Your rug cleaning essentials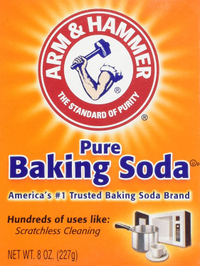 (opens in new tab)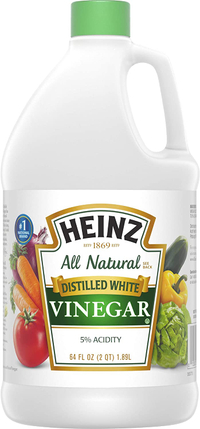 (opens in new tab)
Shoes off please!