Money no object, what would your ideal sofa look like? Deep and slouchy or something upright and mid-century?
A UK sofa retailer has unveiled the most desired couch for 2022, based on search data. The best sofa is a big investment and the most important piece of furniture, in our honest opinion.
Here's the sofa we're most coveting, according to MSofas.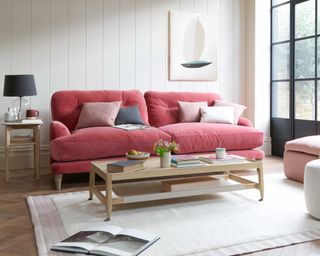 The most-desired sofa in 2022
'Sofa trends change all the time and it can be difficult to keep up,' says Wojciech Jaworowski, MSofas director. 'Despite trends, more simple favorites remain in place.
'Due to a sofa usually being a long-term purchase, people choose to stick with more timeless styles,' the MSofas director adds. The corner and sofa bed specialists looked at which colors, materials and styles people searched for the most on Google and social media.
The data revealed that orange sofas are set to be big a trend in 2022, but grey sofas are still the most popular overall. As for the material we're opting for, velvet sofas proved less popular than in previous years. Leather remained a firm favorite.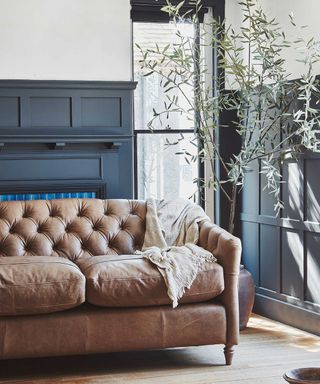 The number-one most popular style was the Chesterfield sofa, a classic of British design with deep buttons, a low back and high, curved arms. The research did however suggest that curved and sectional sofas are set to become a big trend in 2022.
Sectional sofas, which are generally L-shaped, were the most searched for style on Google. These are great for maximizing seating and for putting your feet up.
Meanwhile, curved sofas are the most searched on Pinterest. 'The difference between social media and Google searches is that social media, such as Instagram and Pinterest, is often where people go for inspiration, or to fantasize about their dream home,' says Wojciech.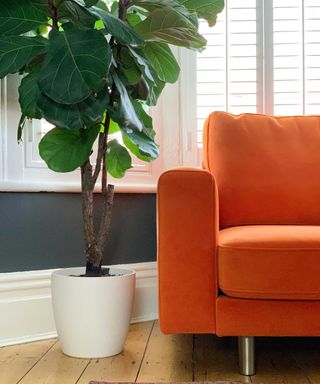 The MSofas director says Google is where people often go to research and follow through with a purchase, so these searches are a little more realistic and practical. Speaking of practicality the best sofa beds balance comfort and style.
In 2022, we are all about multifunctionality and space-saving solutions, and sofa beds off just that. Whatever your style or preference, if you were toying with the idea of an orange sofa, this is your sign!