Not vibing with your current coffee table? Well, working out how to decorate a small space can be frustrating, but there are loads of clever small living room ideas to draw inspiration from. We sat down with interior designer Breegan Jane - as part of her work with Amazon Devices - and she says we should be banishing our traditional coffee tables altogether.
Instead of having one large coffee table that, let's face it, can be intimidating to style, she prefers lots of small side tables as a more fluid living room layout idea. Since coffee tables are predominantly there to show off your candle collection, some fresh flowers, and coffee table books, we think removing it entirely is a smart move for a tight space.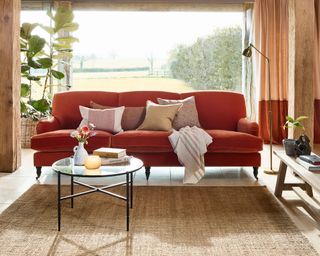 'I'm all about ditching your traditional coffee table right now and doing small occasional tables,' Breegan begins. The Extreme Makeover: Home Edition star also says we should buy way more small tables than we think we need.
'Because we're constantly using the computer or making popcorn or serving wine, and small little tables are always useful.' She also says that she sometimes moves them to 'put a flower on and make a little happy moment' - an easy win to make us smile.
What's more, they're a great place to catch keys, and you can get ones that fold down and slide under the couch. 'I can't get enough of tiny tables, and I'm talking four in your living room area so you can constantly create different modular scenes,' she explains.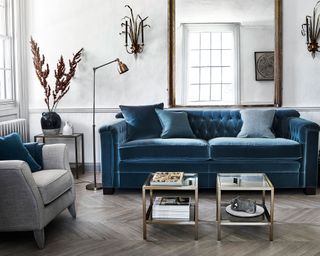 We love the idea, and think it gives you a lot of freedom to switch things up. For those unconvinced, our coffee table decor ideas will help you to curate a stylish display.
Small tables also free up a lot of valuable floor space. 'No one actually leans over and eats on their coffee table, it's kind of just in the way of your shins,' Breegan comments.
And it's true, coffee tables can be a bit of a space filler - the absolute last thing you want in a small room. 'We've all been home and our couch has become our desk, our office space, our everything.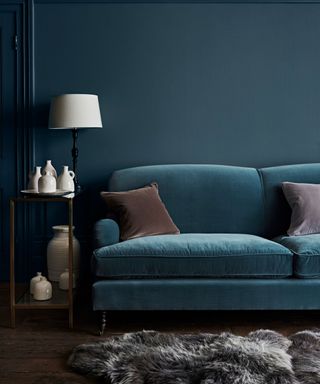 'I notice even in my house, I have tiny tables everywhere and they're always moving throughout my house in different places based on different needs,' she says. 'I think that's the functionality we need from our homes right now. Every space is double-doing something.'
Turning to windows, Roman blinds are a great choice for a small room as they don't take up space on either side of the window. More on this in our window dressing ideas piece.
So, if you have a blank canvas, or if you're thinking of giving a cramped living room an update, ditching the coffee table in favour of a few petite tables could be a wise move.