Now that the Beautiful By Drew Barrymore living room collection is out, you best believe I'm going to stock up my cart in a jiffy à la Josie Geller.
I'll admit, I might be using the term "living room" a bit liberally, considering I'm in a small studio, but my couch-coffee table-rug combo is undoubtedly the best part of the space. It's the perfect nook for reading, watching movies, and indulging in takeout.
Since I'm on a continual quest to make my small living room cozy, well, my version of a living room, at any rate, I would be remiss not to stock up on Drew's new goodies. Here's everything that I'm eyeing from the Walmart-exclusive collection.
(And, if you were wondering, we did an extensive deep dive into Amazon Prime Day vs. Walmart Holiday Kickoff to uncover which retailer has the best deals on homeware brands right now. No need to thank us, friends! Consider it our early holiday gift to you.)
Check out Beautiful by Drew Barrymore's new living room collection
Though the Beautiful by Drew Barrymore air fryer has gotten quite comfortable in the limelight — and rightfully so thanks to aesthetics and a nonstick finish — it's high time for the culinary goods to take a back seat and welcome accents for other places in the home. Since we're entering our snuggle-on-the-couch era, news of her line's expansion comes at a welcome time. "Hey Alexa, play The Wedding Singer."
What I'm buying in the Beautiful by Drew Barrymore collection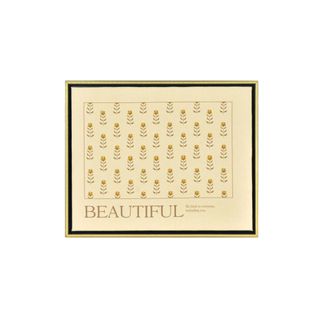 Wall art
1. Beautiful Yellow Flower Pattern Linen Print
Price: $29.99
Dimensions (in.): 16 x 20
Inspirational, but not too kitschy, Drew's artwork reminds us to be kind to ourselves with delicate floral touches, making the print a no-brainer for our ever-growing gallery wall.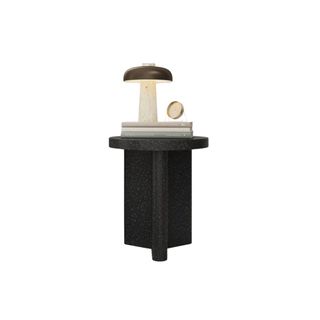 Minimal
2. Beautiful Contempo Round Side Table
Price: $98
Dimensions (in.): 20 x 20 in d x 22.25 in h
A speckled spectacle for fans of modern, minimalist decor, Drew's new side table is perfect for an entryway... which is exactly where I plan to put mine (with a plant on top, of course).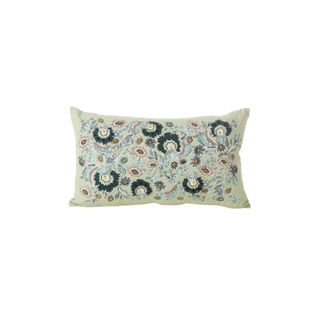 Floral
3. Beautiful Decorative Pillow
Price: $24.99
Dimensions (in.): 14 x 20
I'm a sucker for anything paisley, and when it comes to florals, I'm automatically sold. Plus, the sage green adds a light, breezy feel to the space.
Beautiful by Drew living room furniture
Though square footage is at a minimum over in the Valente household, I've certainly taken a liking to the larger pieces Drew offers in her collection: a rattan coffee table, a plush accent chair, and a fluted entertainment center, to name just a few. Overall, the aesthetic is a Scandi dream, and it'll make any room feel refreshed.
"[Scandinavian aesthetic] focuses on clean lines, minimalism, and a lack of clutter," says Jill Zwarensteyn, certified sleep science coach. "With its focus on neutral colors and an absence of unnecessary items that consume space, it creates an illusion of a more spacious room."
But that's not to say comfort takes a back seat in this line expansion. With smaller accents like throws and photos, you can certainly personalize your room with a few fun touches. And, if you're looking to lighten up your living room, we've got you covered with expert-backed tips.
---
Celeb-obsessed? Check out our Olivia Rodrigo home decor edit for more ideas. I'm totally making over my living room ASAP.