You might be wondering how to make a small living room cozy if the nights have drawn in and are feeling a little cooler. There's nothing more comforting on these sorts of days than having a proper nest to come back to.
We all spend a lot of time in the living room, so it's a great idea to decorate it so it's as welcoming as possible. Smaller rooms are especially great for doing this, as they can become really atmospheric with the right techniques and decorations.
If you're thinking that making your place cozy is a great idea, I've got you. I've spoken to experts to find out how you can do just that, so you can chill out in the snuggest way possible. Plus, to keep things nice and tidy, you're going to need some organization tips for maximum comfort.
How to make a small living room the coziest place to relax in
Ready to get started? These small living room design ideas are all easy to implement in rentals and apartments, and won't cost you a lot, either.
1. Create a window seat nook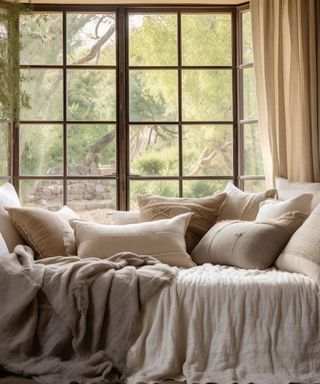 Sitting next to a window with the rain pattering down, book in one hand and tea in the other, has to be my absolute dream. I mean, talk about main character energy, right? "My favorite way to add coziness in a small living room is by creating a window seat nook," explains Raf Michalowski, interior designer and founder of Meble Furniture. "Utilize the space under a window by creating a built-in bench or adding a daybed with storage underneath."
Raf Michalowski is an interior designer. He is also the founder of Meble Furniture, which is one of the largest leading furniture retailers within North America.
This not only adds extra seating but also creates a cozy reading spot with lots of natural light. "I would suggest adding a few throw pillows and blankets to make it even cozier." Sounds like the dream, right?
2. Seek out vintage style items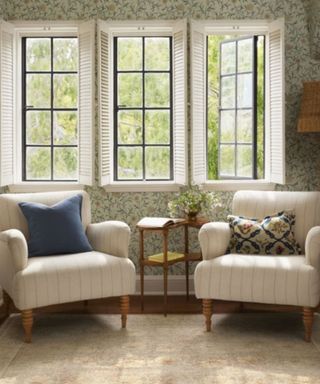 Modern home decor can look really stylish, but in terms of making your small living room cozy, it's not the most ideal design style. "Vintage and thrifted items help to create a curated, personal look," says Amber Shay, VP of design studios at Meritage Homes.
Amber Shay is the VP of design studios at Meritage Homes. The company designs and builds entry-level and move-up homes across the US.
To further enhance the impact of a great vintage piece, think of ways to repurpose, restyle and reinvent it. "This could mean adding a new finish or coat of paint, updating knobs and handles, or reupholstering the fabric." The end result? A gorgeous, unique piece that will have your guests asking where it's from.
3. Go for neutral colors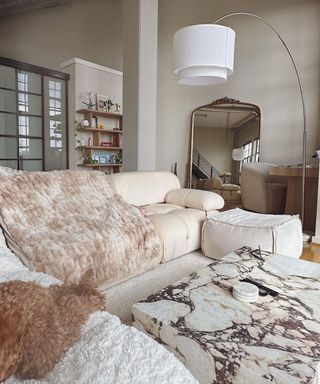 You might think that darker colors will make a room look cozier — but actually, the opposite is true. "The most obvious way to make a space feel cozy is to pick a color scheme that sets the mood when you enter the room. For me, this always means whites, neutrals, and soft colors," says Gaelle Dudley, interior designer and founder of GLDesign.
Gaelle Dudley is an interior designer, color expert, and founder of GLDESIGN, the industry leader in coastal design and one of Fairfield, CT's fastest growing design firms.
"Brighter, clean colors feel uncluttered and help wash off the busyness of the day." She adds that these hues also give the illusion of a larger room while also adding a sense of tranquility, serenity, and that homey, cozy, welcoming feel.
4. Choose convertible furniture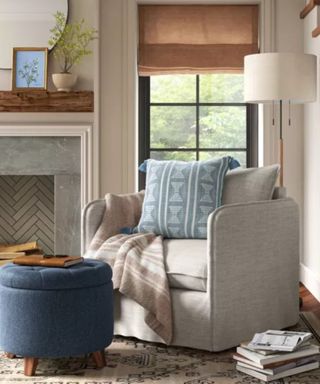 While you do want to make your small space cozy, you don't want to make it cluttered. It's all about balancing the space out and making it feel relaxed and effortless. That's why it's a good idea to make sure your small living room is tidy. "For example, choose an ottoman with hidden storage or a coffee table that can be converted into a dining table," Michalowski says.
This not only saves space but also adds functionality to the room. "You can opt for furniture pieces with soft and plush fabrics to add a cozy touch." Velvet and faux fur furnishings and decor would both do this well.
5. Layer up textures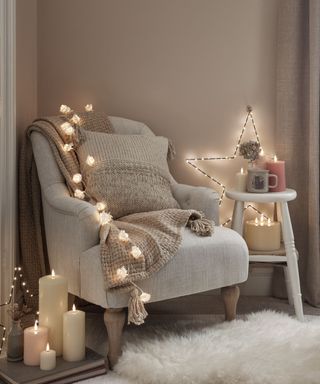 While it's a good idea to keep things minimal in terms of color, that doesn't apply to mixing up textures. "I am all about layering and the couch is the best spot for cozy textures," Dudley tells me. "Mix it up with pillow sizes, and chunky throws. Don't be afraid to change up your pillows and blankets over the seasons so it feels refreshed all year round." I'm a big fan of rotating my room fabrics seasonally, as it's such an easy way to refresh a room.
6. Add a few little luxuries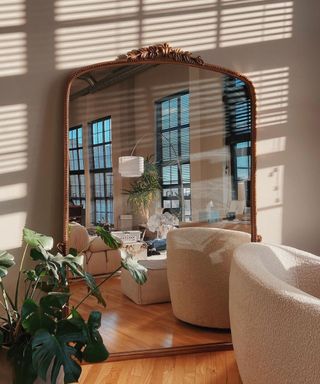 Sadly, we can't all turn our homes into hotel-style accommodation. However, you can take ideas from hotels into your small living room, to make it feel extra warm and luxurious. "Think of items like cozy throw pillows, stylish mirrors, and even original art when you're on the hunt for furniture at thrift stores!" Shay adds. Also, she says to consider investing in a high-quality area rug that's designed to look like a priceless heirloom — it can set the tone for the entire space.
7. Make it personal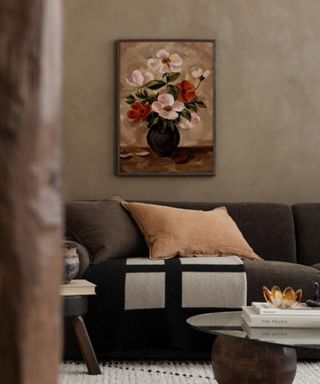 The space is yours to relax in, so having items that feel like you will help you feel even more comfortable in it. "Add a couple of accents that reflect your unique personality," explains Shay. "This will help to warm up your home without feeling like you have an overwhelming amount of stuff." You could do this by adding photos of you and your family, or even wall art prints of your fave travel locations.
6 buys to make your small living room super cozy
Want to style your small living room, so it's super snug? Here are six buys to help you do just that.
The prices below were correct at the time of publishing this article.
FAQs
What colors make a small living room cozy?
Go for neutral colors, such as beiges, light browns, and creams, as these will make a space feel bright while still making it feel warm.
How to make a small living room cozy on a budget?
Smaller decor pieces like faux fur throw pillows and knitted blankets can all quickly change how a room feels. Also, shop in places like Goodwill and thrift stores, as you may be able to find unique furniture that looks loved.
---
Making your small living room look cozy will make it so much more relaxing to hang out in, and will make it an inviting place for guests to relax in, too. Want to shop even more cozy decor? These are the best candles that we've reviewed.