Want to learn about interior design – and how to get it right? Perhaps you're transforming your living room or considering an open plan kitchen diner? Maybe your bedroom needs a revamp or your hallway could do with a new look? Knowing expert interior design secrets is key to getting a great look first time. We asked Gabrielle Blackman,an interior designer and presenter of BBC1's DIY SOS and Channel 5's Cowboy Builders, for her top interior design tips.
Find out more about interior design and colour scheming on our design pages.
1. Plan your room's layout
Getting your new layout right is the key to a successful build, whether you're extending for a larger kitchen-diner or tackling a whole house renovation. Take your time and invest in the best advice you can afford to explore all the options before getting the sledgehammers out! Consult with architects, designers and builders, as well as the local planning authority to discuss what you can do. Don't forget to draw plans and experiment with placement of design elements.
Find out more in our features about designing an open plan layout, about how to create good flow in a room layout, and about planning the best living room layout.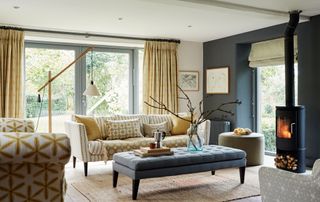 2. Think in threes
Three is the magic number – keep stressful decision making to a minimum and create elegant interiors by keeping the same three materials throughout your new design. Not only will this look great, but it will make choosing all those finishing touches easier too.
Find out how to mix patterns with plains in our expert guide.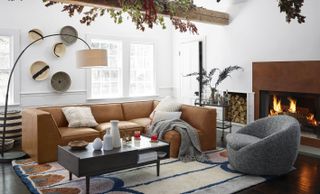 3. Consider simplifying lighting options
Don't overcomplicate your lighting scheme with too many downlights. It can interrupt the flow of a room's sightline if there are too many dotted on the ceiling. A statement pendant light and some gorgeous table lamps works beautifully in a reception room or in bedrooms, creating both a stylish look and practical lighting.
Find info on lighting for every room in our dedicated pages.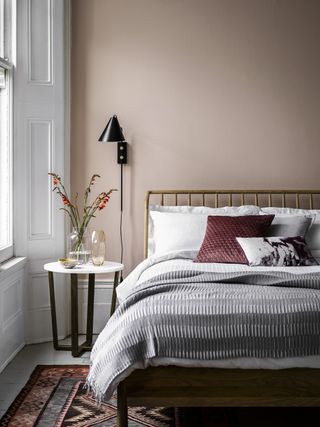 4. Create a moodboard and keep it updated
Communicate your ideas with your designer, builder or architect (or even family members) with pictures and drawings of things you like. If you're undertaking structural work, hold weekly site meetings once work is underway to ensure your vision is still being met.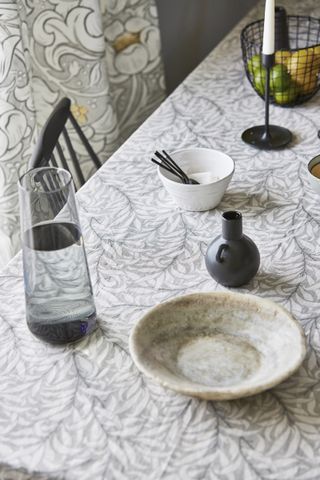 5. Think carefully about every purchase
Once you know exactly the look you're going for, take your time making important creative decisions and don't rush into buying the first thing you see to match your vision. Consider your budget, how something will work in a space, and most importantly if you really need it. If you don't love it, don't buy it!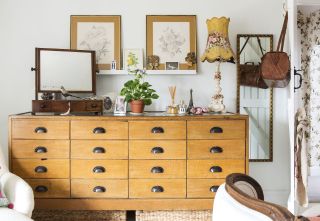 Find out more about Gabrielle's work:
More on interior design: