Creating a dynamic scheme for kids' rooms with paint can be a lot of fun, with plenty of bright colour and interesting schemes helping to create a haven that's perfect for sleeping and playing.
A lot depends on their age, of course: you can impose bold colours or pretty pastels on toddlers and younger children, but as they get older, they will want to be involved in choosing the paint colours for their rooms, which might mean compromising – or capitulating.
If you are choosing a paint colour for a nursery and you don't know if you're having a boy or a girl – or want to go down the gender neutral route - there are many pretty shades to choose from; green and yellow are both good options, but rooms decorated in neutral shades can look smart, and can be updated or revamped easily just by swapping out accessories.
Or, why not keep the walls white and paint the furniture instead? Another hot trend to consider is painting a colourful ceiling (see idea 15) and keeping the walls neutral.
1. Put colour at the windows
Window dressings are always an issue in a child's room: you want them to be colourful, practical (which means 'wipeable' in our book) and light-blocking. Which is where solid shutters come in.
These ones by California Shutters can be ordered in any paint colour to suit your existing scheme or to pep up a neutral room. Painted in Dulux's Spring Breeze 2, the bright yellow paint colour has been carried through to the wall, which ties the scheme together beautifully - and creates an eye-catching result. For similar black stars try Bloobry.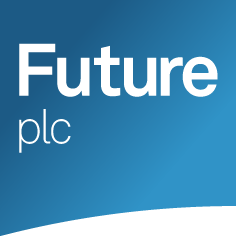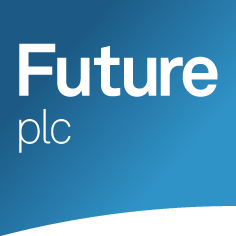 2. Try two shades in the same tone
When using two colours next to each other, make sure you pick similar tones. This will create a balanced look that works like a dream. Add a third, accent shade, whether bold (to complement a pale scheme, as here) or soft (to take the edge of a bright scheme).
The shades used here are Brighton 203 (top wall), Pale Lime 70 (lower wall), Slaked Lime 105 (ceiling) and Marigold 209 (skirting), a zesty orange trim that looks fabulous against the other colours. You can also pick out accessories in this shade.
3. Paint a pattern
Who needs wallpaper when you can create your own designs with paint? This look can easily be recreated with four paint colours - choose them with your child to get them involved - and a roll of masking tape. Geometrics are also a big trend; their simple design will delight your kids - and they're easy to achieve.
We especially like Quick Kiss in Feature Wall matt (main wall), Mustard Jar, Granite Dust and Chance matt emulsion, all from Crown Paint.
4. The grey solution
Older children's rooms can be hard to get right, since teens often seem to like darker, moodier colours, whether they suit the room or not. This is where grey can come in: it's an elegant colour that can appeal to both them and you - and if you combine it with white paintwork elsewhere and a few colourful accessories, it creates a fresh finish.
For a similar grey try B&Q's Warm Pewter matt emulsion with Leyland's Pure Brilliant White matt emulsion. The 100% Pure French bedlinen in Light Grey and Midnight Grey is from Soak & Sleep; prices start from £30 for a pair of Oxford pillowcases.
5. Pick a soothing pastel for newborns
Calming and mellow, green, known for its relaxing properties, will create a nursery that feels restful (for you, if not the baby).
This lovely chalky Sapling Green paint from Earthborn is ideal if you don't want a gender specific colour. Their paints are eco-friendly and have little or no smell, making them ideal for nurseries. Team with green patterned bedding and pastels for a toning scheme or with pops of yellow and orange for a brighter, contrasting feel.
6. Go 50:50 for a contemporary finish
Can't decide between two favourite colours? Why not go for both? The effect can be very stylish, and will add interest in a boxy room.
Use the grounding, darker colour, Witching Hour (2120-30) on the bottom half of the wall, and use the lighter or brighter shade, Million Dollar Red (2003-10), on top to make the ceiling feel as high as possible. Then choose bedding and accessories to match and complement the scheme.
Both paint colours from £20.50 for 0.94ltrs, Benjamin Moore.
7. Never miss with a mid-toned blue
You can't beat a mid-toned blue: gentle on the eye and easy to team with bright accessories, it's a fail-safe choice that can be easily updated as your child grows.
For a similar shade try Farrow & Ball's Lulworth Blue No.89 Modern Emulsion, available at Homebase. It's washable, stain and scuff resistant, making it ideal for a child's bedroom. Children's book box in white, from Out There Interiors.
8. Paint your furniture
Painting your woodwork and furniture is a quick and affordable way to add colour to an otherwise neutral scheme. Choose one main colour then two accents. Here, the red is used minimally as an accent because it is such a bold shade. The blue bedding and throw add a second, subtler accent colour; pale green would work equally well.
This cheery Ming Yellow looks fabulous against the Greige Light walls and Firecracker Red chair, all Sanderson Paint.
9. Get creative with brush strokes
This very effective look can be easily achieved with a wide brush or a roller once you have a plain colour base - a white one, for example. Paint up from the skirting board in your chosen shade to about half way up the wall. The rougher the edge the better for this fun effect.
This pretty petal pink is called Cherry Glow by Sanderson. Country Fairies embellished duvet cover and pillowcase set, £40, Little Home at John Lewis.
10. Co-ordinate effortlessly with neutral walls
Warm taupe shades are ideal for nurseries, especially if you don't want to find out your baby's gender before birth - or just want a gender neutral look that's easy to update.
This pretty Rabbit's Foot paint colour (voted the favourite non-specific neutral shade by Valspar customers this year!) works very well with white, and you can pair it up with accessories in both pastel and bold shades.
11. Let them have fun on chalkboard paint
Kids love a chalkboard wall to write and draw on - it will keep them occupied for hours, we promise! Just remind them the scrawling is for that wall only and not the living room...
You can buy the paint from B&Q, it works with all conventional chalks and liquid chalk markers and can be easily wiped after. It's shown here with Ikea's children's bedroom range.
12. Use geometrics for contrast
Colour-blocking is a great way to add interest to a child's room, without splashing out on expensive wallpaper designs. For a calming look, choose soft, toning shades; for a bolder scheme, pick out primaries or shocking contrasts.
To recreate this easy-on-the-eye colour scheme, choose two pretty shades, such as Mint Crisp and Peach Blush, shown here. Mask off the areas and paint each one individually. Wait for a section to dry, then do the other colour. It's a great way to add a refreshing touch of colour to a child's bedroom. Other items shown also available at Wilko.
13. White can work
White does not have to be boring! It can be a great colour choice and is great value, practical and easy to touch up when sticky hands have been touching it. We recommend adding colour by accessorising with bright cushions and throws.
Homebase have a Purely Matt Brilliant White that's ideal if you are on a budget. The Starry Night Glow blind has a blackout lining with glow-in-the-dark stars on it; prices start from £32.62 at English Blinds.
14. Try colour-blocking
We gave you a taste of colour-blocking above, but it isn't just about creating pattern; you can use it to great effect to zone or highlight different areas of a room (as shown here, with the two different colour blocks behind each of the beds). Use contrasting shades to add drama, and different tones for each zone that you want to create.
Cook's Blue (main wall), St Giles Blue (stripe), Stiffkey Blue(behind left bed), Lulworth Blue (behind right bed), all Farrow & Ball.
15. Paint the ceiling
If you are feeling adventurous, why not try a simple but effective theme like this circus-inspired room? It's a really fun way to inject colour into a room, and the colour scheme will work for both boys and girls. Painting ceilings - whether plain or with patterns - is a hot trend at the moment; here, it cleverly represents the big top.
Painted in Pepper Red, the skirting is Banana Split and the main walls are White Cotton, all Dulux.
Looking for more decorating ideas?