When it comes to spring cleaning your home, it's all too easy to reach for shop-bought products. But what may seem like a quick sprucing solution may actually fill your home with a 'spring-like' scent that is far from fresh, and more often than not, commercial products can leave a harsh residue on different surfaces also.
If, like us, when you think of spring cleaning, an open window with sheer drapes billowing and daisies everywhere springs to mind – pun intended – then you'll agree that using more eco-friendly cleaning products that are closer to nature, if not 100% natural, is the way to go. And it's amazing what you can do with even the simplest of items and ingredients to get your home pristine this season.
According to research carried out by PlumbNation, which analyzed search data across Google, Instagram and Tiktok from the past year to understand more about our cleaning trends: 'The highest-ranking Instagram trend is spring cleaning, boasting 1,250,108 hashtags in total. Spring cleaning is one of the most traditional phases associated with cleaning. This trend is also the only one of any of the trends studied to have over a million hashtag mentions on the photo-sharing platform.' It's no wonder we're reaching for our favorite mops and the like.
More interestingly, 'Natural cleaning' accounted for a total of 19.73 total combined hits, especially when it came to cleaning the bathroom...
Thankfully, there is much in the way of cleaning in the unconventional way which more often than not, is easier on the budget and time forgiving also!
From using favorite cupboard staple vinegar to cleaning with steam and more clever hacks, your surfaces, fittings and appliances will be sanitized and looking great all season long.
How long should spring cleaning take?
Spring cleaning will take a working day's length, we reckon, or perhaps a little more, but of course the final duration will depend on what goes on your spring cleaning list and the size of your home. Whether you share it with kids and pets will undoubtedly have an influence on how long it takes, too.
And while it's not a cleaning job, do add one other chore to your spring cleaning list: test and change as necessary the batteries in any smoke and carbon monoxide detectors powered that way and change them if you need to. That way, your home will be safer as well as clean.
1. Freshen up carpets and rugs with baking soda
Carpet cleaning ranked second according to PlumbNation's research with 947,781 total hashtag mentions. They said 'Carpets can be one of the most frustrating things to clean, as it is easy for dirt to get trodden into them.'
A super simple and satisfying way to deep clean a carpet, is to simply start by getting out your best vacuum, then sprinkle baking soda over the carpet along with a fine mist of water. Allow it to dry then vacuum one final time.
Richard Petrie of Thomas Sanderson shares how you can make this a 10-minute job for grubby rugs – dreamy. 'As well as vacuuming the top of your rug, make sure you turn it over and give it a quick spruce underneath before repeating on its 'original' side. Rugs are silent collectors of dust and debris and can hold on to bad smells if they're not cleaned regularly. For an even deeper clean, try sprinkling some baking soda on to your rug to freshen up the fluff.'
2. Deep clean your dishwasher with vinegar
Cleaning with vinegar seems to have no limits and a great spring sprucing tip to help freshen up your dishwasher is indeed using this magical ingredient.
Simply start by filling a dishwasher-safe tub with white vinegar and place it on the top rack of your machine. Run a full cycle with the temperature on high. This will clean and disinfect. To further freshen your best dishwasher, sprinkle bicarbonate of soda on the bottom of the machine and run a short cycle.
3. Remove sticky residue from windows with vinegar
When you're cleaning windows, you know you're spring cleaning. Sanderson recommends using vinegar to get rid of that sticky residue on windows – from bugs and/or tree sap – instead of harsh cleaners. 'In 10 minutes, you could have your windows looking shiny as new. Give them a quick once over to remove those sticky stains you've been avoiding for weeks. Try combining 50% water with 50% vinegar to produce your own window cleaning solution. Using a sponge or microfiber cloth spray it all over the window before wiping in a Z-shaped motion. If you're super speedy, you might even be able to clean a whole bay window!'
4. Remove watermarks from shower doors with lemon
Get rid of stubborn watermarks on shower doors and tiles with this natural cleaning solution. Just cut a lemon in half and rub it directly on to them. Rinse and buff.
5. Polish your glassware with potatoes (yes, really)
Possibly the strangest of our spring cleaning tips, but it's effective, we promise. If your glassware has water stains, rub over them with potato skins to remove the grime then rinse as normal. They'll look good as new.
6. Descale a showerhead with vinegar and lemon
Here's another task that should be on your spring cleaning list. To clean a showerhead of grime and avoid blockages, fill a clear sandwich bag with warm water, vinegar and lemon then tie tightly round your shower's nozzle. The mixture will soak in and remove any dirt. Rinse thoroughly afterwards.
7. Remove marks from paintwork with a tennis ball (yup)
Perhaps this doesn't count as a natural cleaning tip, but it definitely doesn't involve applying lots of chemicals. Gently rub a tennis ball over marks on paintwork and watch them disappear. OK, so you might not have a tennis ball in your fruit bowl, but maybe there's a fresh one in the shed?
8. Clean the oven with baking soda
Give your oven a spring clean and make your own cleaner using vinegar, dish soap, baking soda and a lemon or lime. Who knew cleaning an oven was so simple?
9. Clean the microwave with cider vinegar
Knowing how to clean a microwave might not come naturally to all of us however it can be done using simple ingredients.
Put some cut–up lemons, or cider vinegar in a microwaveable bowl of water before microwaving it on full power for several minutes as part of your spring cleaning routine. Leave to steam inside for five minutes to remove odors before easily wiping away any remaining stains.
10. Unclog drains and plugholes with bicarb
No one wants a clogged drain at any point in the year so, unclog your drains by starting with boiling water and then employing baking soda as a cleaning agent.
Pour boiled water in before adding a cup of bicarbonate of soda. Next, add a mixture of warm water and vinegar before pouring in more boiled water. Your drain should be looking (and smelling) good as new.
11. Freshen up a mattress with bicarb
Put this mattress cleaning hack on your spring cleaning list. Strip the bed, then cover the mattress with large amounts of bicarbonate of soda to soak up any odors. The longer it's there, the more effective it will be. Vacuum the powder off the mattress when done.
12. Iron out stains on a carpet
This is one stain removal trick we love. Iron out stains in a carpet by soaking a cloth or flannel in water, placing on the stain and running a hot iron across it. The heat will start to break up the stains, making the carpet easier to clean. This is a great way to remove spilled wax too.
13. Sanitize non-wash items in the sun
If you've got clear skies and sun then put mother nature to work on the likes of duvets, throws, mattress and more than you're not able to wash on a high heat. The sun can kill bacteria and the likes of dust mites in a matter of hours which can help those with allergies in particular.
14. Refresh a freezer with charcoal
A great way to spring clean a freezer is to put activated charcoal in to eradicate nasty smells, or mix equal parts warm water and vinegar and spray sparingly across the inside.
15. Clean a sponge in the microwave
Spring clean your cleaners, too. You can get extra life out of your cleaning sponge by soaking it in water and microwaving it for two minutes to kill off all the bacteria. Allow it to cool before reusing.
16. Clean kitchen cabinets with soap
If grease has built up on wooden cabinets try this natural cleaning hack – mix equal parts warm water and soap before wiping the greasy surface down and drying it with a separate cloth. Bicarb of soda is also an effective alternative. Do not over soak a varnished or painted surface.
17. Remove watermarks with the iron (no kidding)
For watermark rings on your table, place some fabric on top of the mark and use your best iron to go over the surface on a low heat.
18. Make a DIY fabric freshener
Mix one part fabric softener with one part baking soda and two parts warm water. Put the mixture in a spray bottle for a DIY fabric freshener.
19. Pick up pet hair with a rubber squeegee
Here's a spring cleaning tip for pet parents that proves how squeegees aren't just reserved for cleaning glass shower doors... Scrape hair-covered surfaces with a even the most basic rubber squeegee from Amazon and you will easily remove fur without damaging surfaces. If you don't have a squeegee, you can do the same with a rubber glove!
20. Clean window frames with a toothbrush
Grime can build up around window frames but it can be tricky to access. As part of your spring cleaning routine, use an old toothbrush to get into the tracks and crevasses.
21. Clean your car with alcohol and a squeegee
Car cleaning actually ranked third in PlumbNation's research with 468,903 total hashtag mentions. So give your car the spring cleaning treatment as well as your home.
Use a dry squeegee to remove lint or hair on the seats and a toothbrush to scrub dirt off hard surfaces. Rub alcohol on your windscreen wipers to prevent them smearing on the windshield.
22. Use vinegar to banish mold
Vinegar can double up as a cleaner to cut through tough grease and make your home sparkle. It also helps to get rid of mold. Be sure to use distilled or white vinegar which won't leave a stain
Top tip: Make humble vinegar part of your cleaning collection by decanting it into a spray bottle – more user-friendly than sloshing it all over your kitchen.
23. Simply dust
We know you do the dusting regularly, but as part of your spring cleaning make sure you get into hard-to-reach spots. You'll need an old-fashioned feather duster or a modern microfiber cloth, which makes it easier to tackle areas behind heavy furniture and radiators.
24. Use tea bags to clean hardwood floors
Apparently it's the tannic acid in black tea that cleans and adds amazing shine to hardwood floors. Simply boil a kettle and let two tea bags steep in the mop bucket for around 10 minutes, add more warm water if you need to slightly lower the temperature and start mopping.
Just be aware this spring cleaning hack only works for real hardwood flooring not laminate wood flooring. And always spot test, just in case.
25. Use diatomaceous earth to get rid of pests
Spring can be a challenging time if you have a pest issue in your home. Moths seem to multiple even quicker than in winter, and if you have pets that go outside, they may have brought in fleas that have overwintered in your carpet and are now waking up, too (the horror).
Don't reach for toxic pesticides yet, though. There is a natural and very effective solution: diatomaceous earth. It's a rock powder-based desiccant and will kill any pests that live in your carpet by drying them out, including larvae. It will also deodorize and absorb stains. You will need to keep pets and children out while it's working: sprinkle the carpet with it and let it sit for 12 to 24 hours. Always use food grade products.
26. Repel moths with essential oils
There are many ways to get rid of moths but making up a spray with essential oils like clove, lavender, and thyme, will help protect clothes and clear out your closet for the rest of the season without being harsh on your clothes or surroundings.
Your full spring cleaning checklist
Your spring cleaning list will be unique to your space, but here is a full list of rooms and spots that you could tackle for that fresh feel at home:
Clean windows: Inside and out (but wait for a cloudy day to avoid streaks), inc. frames and sills
Clean mirrors: And any other glass surfaces.
Dust everything: Go high up and low down. We're talking light fittings and bulbs, door frames, baseboards, tops of cupboards and so on. Dust books on shelves and behind them.
Vacuum everywhere: Go under furniture, and behind appliances if you move them out. Vacuum blinds and curtains too.
Clear out the fridge: Give it a deep clean, then defrost and clean the freezer too.
Clean the rest of the kitchen: Shine up other kitchen appliances – both large and countertop versions, clean the oven, cabinets, the works!
Head to the bathroom: Make shower glass and faucets sparkle, clean those floors.
Laundry: Wash household linens that can go into the machine such as couch covers and cushion covers.
Clean dirty walls: Removing any marks and stains by learning how to clean painted walls properly.
Refresh mattresses: Naturally, and pillows and duvets too.
Tackle stains: Think any carpet stains, mattress stains and any other mark you've been covering up for the past few months.
Why is it called spring cleaning?
The big annual clean is called spring cleaning because that's when the task is undertaken in many cultures: that is, after the cold winter has passed. In other cultures, a major annual cleaning session takes place at the end of the year, which may or may not be spring.
Researchers have suggested the practice's origins may lie in Persian or in Jewish culture while the Catholic practice of altar cleaning on Maundy Thursday is also a spring tradition.
Whatever the history of spring cleaning, certainly in the UK and the US, the climate makes a major March cleaning session practical. There's nothing like the stronger sunlight to show up smears in glass, plus dust and accumulated grot all around the house, allowing you to spot it and sort it.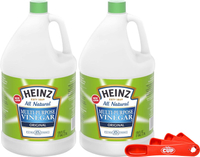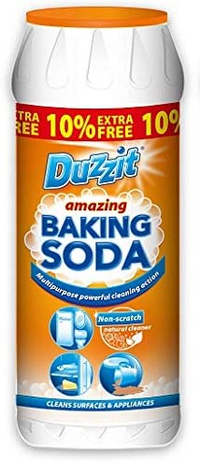 When should you start spring cleaning?
You should start your spring cleaning in March if you want to follow US and UK tradition. Spring gives you the opportunity to see which parts of your home really need attention as the sun shines in, plus it can be mild enough to give rooms a good airing, which will make everything feel fresher right away.
But we'd say that the point of spring cleaning is that you get to grips with the jobs that don't get done that often, and as long as you have an annual date to do them, they won't get missed.
Keep it fresh and spring clean 🙌