If you're in search of a new mop, then we can help you find the best option for your individual needs and budget, online. You needn't leave your sofa. The Real Homes team has been hard at work, this time testing the best mops money can buy. We've tested the options below in busy households, large family homes, small flats and even in homes with pets! Here's our verdict.
From spray versions to a string mop and bucket combo, there's no one size fits all. Depending on your house size, your flooring type and your budget, any one of the mops on this list could be your best fit. Just be sure to bear in mind: they're all designed to achieve the ultimate cleanliness. We've also been sure to consider how eco-friendly each one is before ranking it, with lots of the buys below having machine washable heads instead of single-use pads. Plus, we listed a pick from our best steam cleaner guide, as well as a robot mop just in case.
What are you waiting for?
What is the most effective type of mop?
There are lots of different types of mop to choose from. The more complex the design, the more you can expect to pay for it. We actually rate the string mop as the best for cleaning since it really gets into the corners, and you can refresh the bucket between rooms more efficiently than replacing mop heads. However, with this comes the need for more storage space and you need to lug around a bucket as you clean, too.
Here are all of the different types of mops:
Flat mops or spray mops have a spray mechanism inside. Use them with a reusable head or a one-use pad.
String mops tend to be made of cotton, are durable and some come in spin versions to wring out as much water as possible, but they require a bucket.
Sponge mops are good for getting into tiles and normally feature a wringer mechanism to ensure you don't soak your floors.
Steam mops are the best option if you're after something to help you deep clean, however, they do come at a higher price tag and some need to be plugged in.
Robot mops will do the cleaning for you, with the only thing necessary from you being the push of a button.
---
The best mops as rated by the experts
The best mop for flats
Type: Spray
Head: Microfibre pads
+Easy to manoeuvre head
+ Washable heads
+ Inexpensive
+ Lightweight
+ Comes with 2 heads
+ Great all-rounder
+ Convenient to store
- Not for spillages
We own and use this mop several times a week in our home, to clean our laminate flooring and tiles – and to make our floors sparkle. Budget-friendly, too, this spray mop is very convenient to store with no bucket required, just a pull of the trigger to wet your floors. It's also slim to store. Just bear in mind that it's not the best for spillages as it will bring the mess around as you clean. So, mop spillages last before washing the pad in your machine.
Real Homes rating: 5 out of 5 stars
2. E-Cloth Deep Clean Mop
The best eco-friendly mop
Type: Flat
Head: Microfibre
+ Super affordable
+ Comes with 1 head
+ No product needed
+ Lightweight
+ Easy to store
+ Extends
- Not the best for larger homes
Super affordable, very easy to use and impressive in action, this eco-friendly option doesn't have a water tank, it cleans your floors using its microfibre mop head only. This washable head, once wet and wrung out, can remove 99 per cent of bacteria from your floors in one sweep. Boasting a durable yet lightweight aluminium design, it also has an adjustable handle spanning 1.5m for those hard-to-reach places. Flat owners, this is one for you as it's super slim to store.
Real Homes rating: 5 out of 5 stars
3. Vileda Turbo Microfibre Mop
The best mop for busy households
Type: Mop and bucket
Heads: Microfibre
+ Easy to wring
+ Triangular head for corners
+ No need for solution
- Requires bucket
- Difficult to store
Convenient for busy households with pets and children, the Vileda Turbo makes an easy job of sanitizing floors the classic way. The bucket comes with a spout which makes it easier to empty, and the foot pedal aims to make it super easy to dry the mop out so you don't end up soaking your floors. The triangular-shaped microfibre head is designed to make it easier to reach corners, and these heads are machine washable. It can also clean using just water.
Real Homes rating: 5 out of 5 stars
4. OXO Microfibre Spray Mop
The best spray mop for families
Type: Spray
Head: Microfibre
Includes: 1 x head
+ 2-in-1 design
+ Large head
+ Great for spills
- Only 1 head included
Designed with dual functionality, the OXO Microfibre Spray Mop is just what you need to clean, especially in often considered hard-to-reach places. Its large, microfibre pad makes everyday mopping easier than ever, while the Slide-Out-Scrubber is perfect for tackling tough stains. To use, you simply fill the bottle attached to your spray mop with your floor cleaner of choice, squeeze the handle and mop away; there's minimal effort required.
Real Homes rating: 4.5 stars out of 5
(opens in new tab)
5. Bona Wood Floor Spray Mop Kit
The best mop for hardwood floors
Type: Spray
Head: Microfibre
Includes: Solution
+ High quality
+ Fast
- Can only be used with Bona solution
- Refill is expensive
Specifically designed to clean your floors with care, the solution it comes with needs its own shoutout as it's pH neutral, non-streaky and non-dulling. However, the two do work hand in hand. Both can be used on laminate, hardwood and even French-polished floors to keep them looking as good as new. The pads are also machine washable. Also, they sell another mop called the Bona Stone, Tile & Laminate Floor Spray Mop which is ideal for those who have several types of flooring around their home.
Real Homes rating: 4.5 out of 5 stars
The best mop for easy storage
Type: Spray
Head: Microfibre
+ Built-in water tank
+ Washable heads
+ Simple
- Fiddly to fill
This Mrs Hinch-approved mop is a must-have for smaller homes with a teeny amount of storage space. It's easy to swivel around furniture and rugs, plus it has a built-in water tank and trigger for easy spray cleaning. The thick microfibre heads are machine washable, plus you needn't even clean with detergent, too, since the special microfibre cleaning head tackles 99.9% of bacteria.
Real Homes rating: 4 out of 5 stars
7. Shark Klik N' Flip Steam Mop S6005UK
The best steam mop
Type: Steam
Head: Microfibre
+ Only water required
+ Sterilises
+ Easy to assemble
+ Great for targeting dirt
- Corded
- Heads stain easily
If you're not keen on using harsh chemicals or you simply don't want the additional expense, our best-rated steam mop uses water to sterilise your floors. It's great for deep cleaning, especially in a kitchen or bathroom. Including an array of accessories, it can also convert into a handheld cleaner. Plus, it has a steam blaster mode to tackle those stubborn stains with ease.
Real Homes rating 5 out of 5 stars
The best robot mop
Type: Robot
Head: Cloth or microfibre
+ Can set boundaries
+ App controllable
+ Can get into corners
+ Can be scheduled to clean
+ Takes itself to charge
- Pricey
Rated our best robot mop, the Braava Jet M6 offers convenience all round. You need only fill its water tank, pop on a mop head and you're set. App and voice controllable through Alexa, it maps your home so that you cn set boundaries, and it even takes itself to charge when low on battery. It scored 4.5-stars in our iRobot Braava Jet M6 review.
Real Homes rating: 4.5 stars out of 5
9. OXO Good Grips Butterfly Mop
The best sponge mop
Type: Flat
Head: Sponge
+ Great for tough stains
+ Built-in wringer
- No bucket included
- Bucket required
- No spray mechanism
With an easy-wring handle and a super absorbent (and replaceable) sponge on the end, this OXO mop works great on vinyl flooring, tiles and linoleum. Its spongy (and replaceable) head picks up dirt and wrings it out with help from its heavy-duty lever, giving you peace of mind that you're not just spreading dirt around your home.
Real Homes rating: 4 out of 5 stars
---
4 things to consider before buying a new mop
1. Head material
When you're deciding on a floor mop, check the material of the mop head. The most popular choice is microfibre as it's soft, hygienic and fast drying. Sponge is also a good choice as it's breathable and absorbent, and works well on flat untextured flooring. Most mop heads are washing machine friendly too, giving them longevity and making them kinder on the environment, but do check first.
2. Does it require a bucket?
If you're after a quick and easy-to-use mop, it's best to steer clear of ones that require a bucket. Instead, opt for a spray mop for a faster finish; these mops-without-buckets also cut down on the amount of storage space you need to keep them – all you need to do is fill up the bottle with hot water and your chosen floor cleaner, attach it to the mop and you're away.
3. Weight
Important if you're less able or elderly, some mops can be weighty when loaded, so consider this when you're choosing. Note: spray mops might be a bit heavier than classic mops, but you won't have the weight of the bucket to lug around.
4. Extra features
Some mops come with a free bucket, some extra heads or other accessories you may reach for when cleaning your home. If they don't, then be sure to check how much replacement heads cost before you buy.
Mops, steam mops, and steam cleaners: which is better?
There's such a variety of product types out there for cleaning your floors that it can be easy to get confused between them. Steam mops are a great option for hard floors that don't get very dirty and just need a weekly refresh – and they also eliminate the need for floor cleaner products. Just don't expect a steam mop to completely replace the occasional deep clean with a regular mop.
Steam cleaners tend to be much more advanced (and many times more expensive) than mops, and usually can tackle all kinds of surfaces, from flooring to upholstery and even kitchen appliances. They do tend to be fairly heavy, so bear that in mind.
As you probably already know, normal mops just work with hot water and solution, they are cheaper than both of the above, though, and a lot easier to store. They're ideal for quick clean-ups but aren't the best for deep cleaning.
How often should I mop my floors?
Other sites may say you only need to mop your floors once every two weeks, but we say to do it whenever it's needed. It'll depend on whether you have pets, children and how many people come in and out of your house a week, after all. If you're looking for a number, our tip is to mop your floors once a week, or after each time you vacuum. Of course, some weeks you may want to clean twice if have people coming over. If you have a mop conveniently stored in your kitchen or utility, you may manage a mop down every night after you finish in your kitchen.
How often should I replace my mop?
That'll depend on how often you use yours, and whether the mop head is replaceable or detachable and washable. If the mop head is replaceable, discard yours after about six to eight months of use – sooner if you clean very often.
After a while your mop will fray or lose the texture that makes it effective at cleaning, so replace when it stops working as well. If you have a detachable, washable head, pop it in the wash every month or so, and discard it after two to three years of use, depending on how worn it looks.
Real Homes review process
We've pooled the favourite mops of the whole team at Real Homes to show you the items we actually use in our homes. So, rest assured we can give you our honest opinion on how they work. All of the mops we test will be used for a number of weeks inside our homes until we feel we are at a point to make a judgment. We try to test these mops on all flooring types, from lino to tiles and laminate.
Whilst testing these mops, we consider everything from size to price, manoeuvrability, ease of use, cleaning quality, and most of all: does it do the job without soaking your floors?
Here's what the team thinks below, otherwise, you can watch a short video first of Laura Crombie testing our top three mops in action.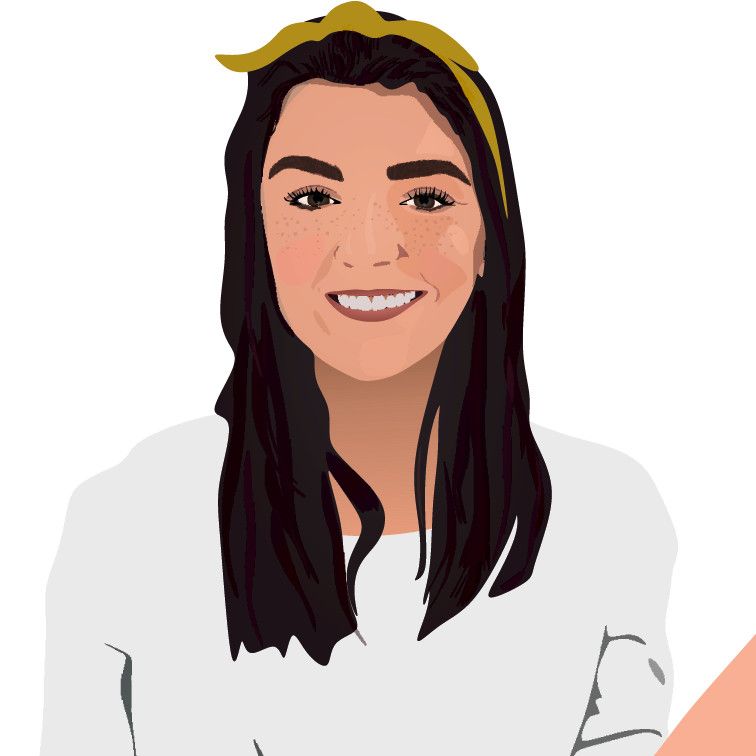 Our Deputy Ecommerce Editor Annie Collyer has tried three of these mops in her 2-bedroom flat, which she shares with her husband-to-be, her dog, and her house rabbit.
'Hands down the easiest mop I've ever used, the Beldray mop is hassle-free to use with a spray trigger, plus its water tank is plenty sizeable. It also makes an easy job of cleaning around furniture feet, the toilet and underneath my bed. I just pop the heads in the washing machine after each clean. It's that simple! I've also been using it for years, so it's built to last.'
'The brilliant OXO mop made mopping 10 times easier. It's easy to manoeuvre around and under furniture with a large microfibre head to cover more space in less time. Its water bottle is sizeable enough so that I can fill it and get 3 uses out of it, and it's generally easy to use. It has a slide-out tile scrubber that I use for more than cleaning my tiles, but also to remove anything from mud to food spillages from my floor.'
' The Vileda spray mop is undoubtedly best for those with little storage space spare. The mop's handle doubles as a water tank, and the mop heads stay on so securely which is great. The only thing is it's a fiddle to fill without spilling floor cleaner.'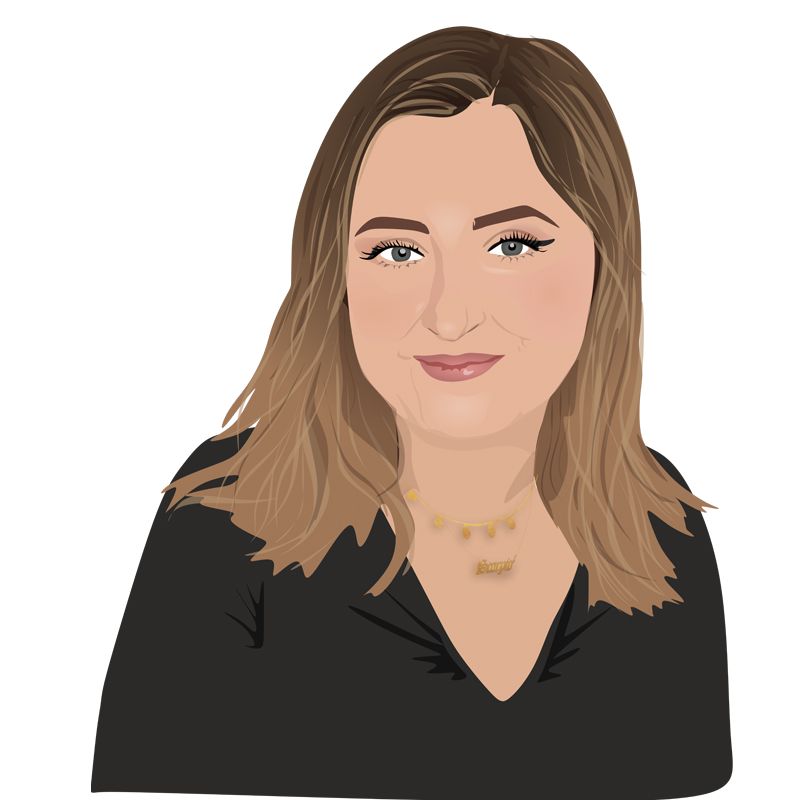 Our Ecommerce Writer Molly Cleary has tested three of these mops in her home, including a steam mop and the robot mop.
'I like the design of the OXO Butterfly Mop for when you want to do a more thorough clean, and the fact that you can wring the mop with little to no effort is definitely a winner. If you prefer to use a thicker sponge to feel the full absorbency, then this is a great choice, though the fact you still need to use a bucket alongside it knocks it down a few pegs for me.'
'The Shark Genius Pocket Mop is an easy-to-use steam mop that can really sanitize your floors, giving you that extra level of cleanliness that regular mopping sometimes can't get to. It has a simple, cleverly engineered design, so that you can get to the task of mopping easily. There are no modes or settings that you have to work out, and when you need an extra boost of steam, you can simply turn the mop in the opposite direction to activate the Steam Blaster function.'
'Purchasing the iRobot Bravaa Jet M6 is an investment into cleaner floors, with minimal effort needed from your side. This robot may have a steep price, but the technology involved in the mapping and navigation of this model goes a long way compared to its predecessor. I tested this out at home and found that it made our floors cleaner within the first week, and it has a sleek design with a discreet charging pad that won't look out of place in your home.'
Jenny is our Senior Digital Editor, and often writes cleaning content to help you to keep your home as pristine as possible. She loves using the bestselling Vileda Turbo Spin Mop in her family home.
'Vileda's Turbo spin mop has an integrated wringer powered by a foot pedal that makes it super simple to wring out and control to your required mop dampness. It cleans really well on hard floors and the microfibre mop head picks up dirt with just water so there's no need for cleaner.'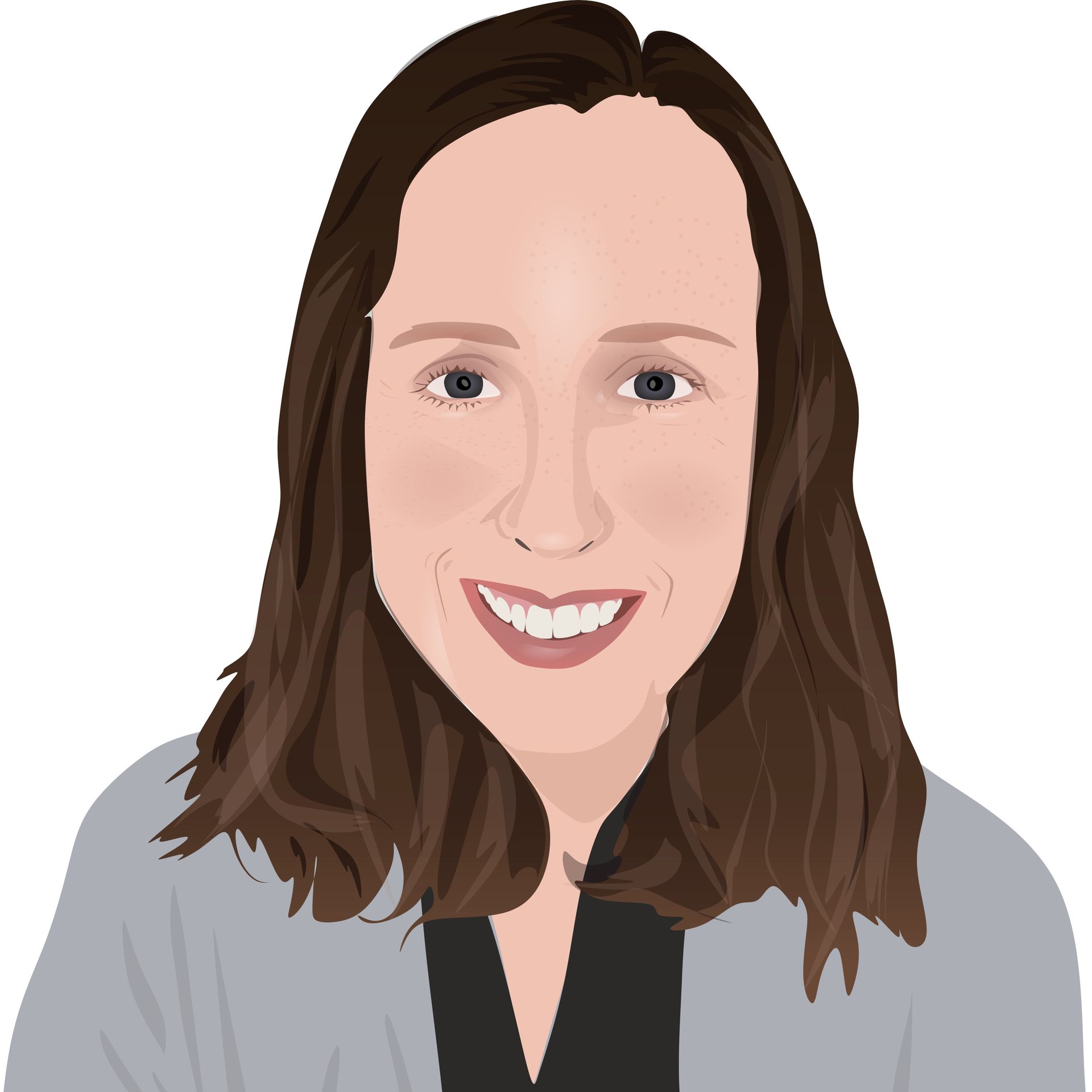 Jen is our Large Appliances Editor, and knows everything there is to know about vacuums, washing machines, pizza ovens and much more. As you might expect, she's got a lot of knowledge on the cleaning front too, and uses the Bona Wood Floor mop in her home.
'I needed to find a hard floor cleaner which was kind to our restored wooden floors, affordable and easy to use. The Bona Wood Floor Cleaner does all of this. I'm really happy with the results.'
Anna is our Content Editor and writes practical advice and interior and garden design features and news for Real Homes. She's a fan of one of our most sustainable picks, the E-Cloth Deep Clean Mop, which has a washable head.
'Overall, it's a decent mop that has lasted a long time, and it cleans well whether you use a floor cleaner or just water. It is a little difficult to use it with a bucket because of the swivel head, and it performs better if you machine wash regularly.'
Where to buy a mop online...