Knowing how to clean walls may not be on your essential cleaning list, but if your walls are looking grimy after many years, or have been scribbled on by enthusiastic toddlers, then it is time to give them a good scrub, using some of the best cleaning products around.
Cobwebs, dust, and pollution affect even the cleanest homes. Add pets and/or children and various marks, stains, and greasy fingerprints all contribute to an untidy look. And while painting a wall all over again may seem easier, most walls can be easily cleaned if you follow a few simple rules and tips.
How often should you clean your walls?
Cleaning guru Melissa Maker of Clean My Space suggests that 'if you're going to clean your walls, you should maybe clean them once or twice a year, thoroughly during spring cleaning. Or, if you're preparing to paint your walls, that's the other time you want to clean them thoroughly. Otherwise, you're going to be focusing on spot cleaning.'
Maker notes, 'Prior to any form of wall cleaning you're doing, you want to test what you're using in an inconspicuous area. That's important because some paints can't handle being cleaned and will leave a permanent wet mark on the wall.'
How to clean walls
Before you start, make sure you have the right tools (all can be bought on Amazon), including:
Sponges
Microfiber cloths
Mops
1. Dust your walls
Dust off any excess dirt before starting to clean painted walls, otherwise you will just spread the grime. You can do this using a lint-free cloth for those areas you can reach, and a soft broom with a rag over its bristles or, better still, a dust mop (we rate the e-cloth deep clean mop) for any high areas. If there are no stains on your walls then just dusting may be enough.
2. Wash the walls with a gentle detergent
In most cases, all you need for this is warm, soapy water and the best mop. Create a cleaning solution in a bucket using water and your mildest cleaning detergent – we like the Ecozone Sensitive washing up liquid. Use your softest sponge to apply the solution to your walls. Don't over soak the sponge. If you do, wring it out properly before cleaning, as dripping can potentially leave water stains on your walls. Leave for five to 10 minutes.
Have a second bowl or bucket of clean water to hand so you can rinse off the soapy solution about five to 10 minutes after applying.
This simple process should be enough to clean most painted walls.
You can also use a sponge mop to do this which will give you better reach. Maker recommends saturating the mop, then squeezing the excess water out, working from left to right with your mop and in a W shape. Then dry the walls by putting a microfibre cloth onto a flat headed mop and working in the same motions.
3. Clean painted wall stains with vinegar
Need something a little stronger? White vinegar, our old cleaning favorite, is up to the task of cleaning off any stubborn stains or particularly grimy walls. It's an essential when learning how to clean walls.
Simply mix a cup of white vinegar with a bucket full of warm water and use your soft sponge to tackle any stains. No need to rinse off after.
4. Use a mild degreaser for painted kitchen walls
Obviously, painted kitchen walls can get a little greasy. On top of your washing techniques above, an additional wipe down with a gentle degreaser should do the trick. Just follow the product instructions to avoid any streak marks, and don't forget that harsh chemicals should be avoided. Our advice? If in doubt, stick to white vinegar.
5. Spot clean painted walls with baking soda + water
Got a few stains that just won't budge? Baking soda can come to your rescue. Spot clean your walls using a mixture of water and bicarbonate of soda/baking soda on a soft cloth or towel.
A half-cup of it in a bucket of warm water should do it. Any crayon or pen marks should come straight off with this nifty little blend. Again, be sure to test out on a hidden area before applying it to a visible part of the wall.
6. Or spot clean with baby wipes
Baby wipes, make-up removers... all of these are good for removing the odd dirty spot from your walls. Choose biodegradable ones and don't flush them down the toilet to be environmentally friendly.
7. Use a magic eraser
Magic erasers are good for so many cleaning tasks around the home, and walls are no exception. They're safe to use on paint and wallpapers and are especially useful for removing pen marks. Just wet a corner of the sponge and watch the stain disappear.
8. Cleaning matt walls? Use your vacuum
Your best vacuum cleaner will come in handy if your delicate matt paint is beginning to look grimy. While sturdier, glossy paint can be easily cleaned with a solution of soap and water, the matt, non-washable type of paint will have to be cleaned using your vac. Use a soft brush attachment for best results and to prevent your wallpaper from ripping as you clean it – and go gently!
9. Latex paint? Use an all-purpose cleaning spray
If you have latex paint on your walls, then the great news is that you don't need a wall-specific cleaner. A multi-purpose cleaning spray and some cloths is all you need to get it clean.
10. Dry as you go along
One thing you don't want to do is soak your wall in water for too long. So, if you're using a mop, get a second one as the dry back-up and dry the wall off in sections as you go. The same goes if you're using cloths – use a damp one to clean and a dry one to dry off the wall.
11. Use sugar soap
Want to know how to clean painted walls naturally? Sugar soap, also known as Castile soap, is a household cleaning maverick. Its completely natural base (originally, olive oil-based but nowadays also made from coconut, sunflower, and other vegetable oils) is really good at cleaning without being harsh, and is safe on lots of different surfaces. You can safely use sugar soap diluted with water on semi-gloss wall finishes, although we'd avoid using it on completely matt paint.
What not to use when learning how to clean walls
If you're heading to your cleaning cupboard to find the right products to clean walls with, step away from anything containing alcohol or harsh chemicals. These ingredients can break down your paint surfaces and leave your walls in more of a mess than when you first started.
If you're unsure about even the mildest detergent, test it out first. Find an inconspicuous area to make sure it doesn't contain any ingredients that will affect the paintwork.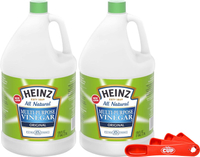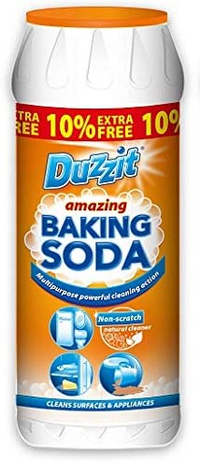 Our favorite liquid soap to use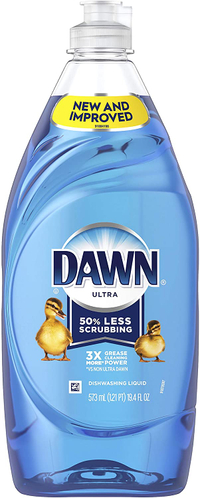 Grime, gone! Knowing how to clean walls isn't tricky, but getting it right is important for maintaining the quality and integrity of your walls.