Put decluttering a small bedroom on the list right next to dentist appointments and making phone calls — it's not one of our more excitable to-do's. Especially when space is tight, cleaning and organizing can feel like a chore... or even an Olympic Sport, depending on what you're forced to jump over to start dusting.
No matter what type of real estate you're working with (or not), we promise a few thoughtful tips and tricks will help you make your lil' abode comfortable and organized. The experts insist on it!
If you're ready to feel fresh and zen, consider these small bedroom hacks to be your domestic commandments.
How To Declutter a Small Bedroom: Quick Links
How to declutter a small bedroom
1. Evaluate your items
Folks, it pains us to admit it, but perhaps we don't *really* need all of this stuff. It's possible that five pairs of the same leggings are going overboard, and maybe that kitchen pan that's seen better days can get the boot. Whatever the case might be, professional organizer Jean Prominski says that the first step is evaluating what we have and what we need.
"A [storage] mistake is having too many clothes and not letting go of stuff that you don't want or need," Prominski said. "And not doing seasonal rotating or being discerning enough."
Likewise, our certified feng shui expert Laura Cerrano believes we need to take a look at an object's purpose.
"Anything in the room, whether it's books, photos, artwork, or trinkets that are not really contributing to the functionality of the bedroom, we say reconsider how much you're deciding to store in that room," she noted.
2. Store your items properly
Prominski insists that one of the biggest small bedroom storage mistakes is incorrectly prioritizing items. Something of value that you truly love should of course be taken care of, but why store a funky outfit from your best friend's bachelorette when it's in the way of the t-shirts you look for every day? Make sure the things you gravitate towards day in and day out are accessible before the ones that aren't.
3. Rotate your clothes each season
Instead of keeping everything crammed in highly-popular closet real estate, switch out your wardrobe. We have just the tips needed for how to store summer clothes and winter clothes. Keep day-to-day items in an accessible area, but those garments you won't see for another year should be cleaned and stored in a less busy part of the room.
"Vacuum-sealed space-saver bags are a popular choice because they take up less space, but they will often leave the clothes very wrinkled," Prominski says. "Instead, I recommend using under-the-bed boxes or zippered cloth bags."
For whatever remains in your closet, make sure you're using thin, velvet hangers —they're truly the most efficient space savers.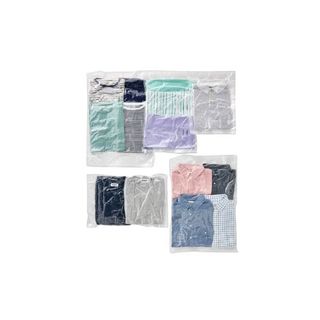 Set of 5
Open Story Compression Bag Set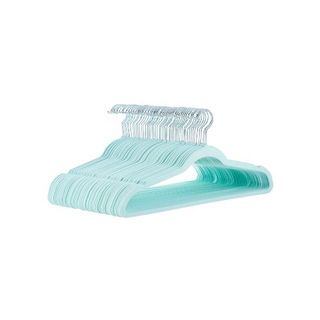 Non-slip
Amazon Basics Velvet Hangers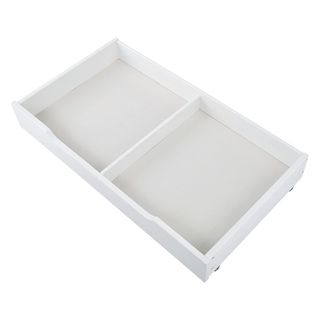 Under-bed
Musehomeinc Under-Bed Storage Drawer
4. Stick to a cleaning schedule
Schedule time periodically throughout the week or spruce up in bulk, depending on what works well for you. However you decide to tackle your tiny space, you'll want to make sure you're well-versed in bedroom cleaning hacks — dusting with lint rollers! Sunday resets! — and have a pantry stocked with the best cleaning tools out there. For the Mother of All Sprucing Schedules, check out our daily, weekly, monthly, and occasional apartment cleaning checklists for your desired to-do list.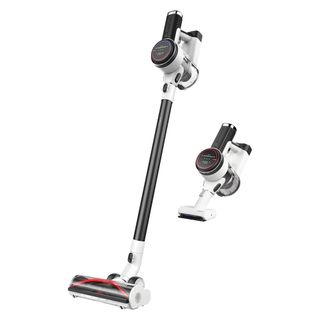 Lightweight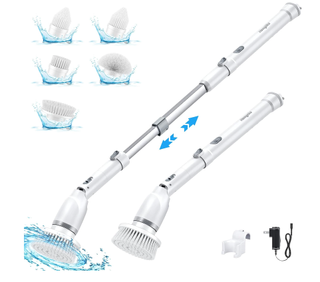 Extendable
Homyeko Electric Spin Scrubber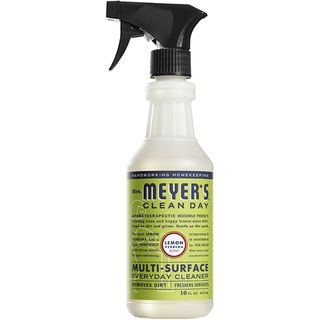 Multi-surface
Mrs Meyer's Clean Day Spray
5. Follow the rules of feng shui
The art of feng shui is meant to enhance the flow of energy throughout the room by strategically placing items in certain positions and staying mess-free. From opting for a neutral-toned paint color to stationing the bed away from the window or door, there's a lot to be said about the practice.
"It's good to shut down, close down, and encase yourself in a space where you feel completely supported, secure, and sheltered," Cerrano previously told us. "There are a lot of metaphors, but a lot of practical reasoning when you take a step back to think about these principles."
Learn about ways to achieve good feng shui in a small bedroom — calm lighting, few electronics, etc. — and study up on the feng shui mistakes to avoid.
Meet the experts
Laura Cerrano is a certified feng shui expert and the founder of Feng Shui Manhattan. She is a first-generation Certified Usui Reiki Master within her family. Laura graduated from SUNY New Paltz with a double bachelor's degree in art education and fine arts.
FAQs
What are the best small bedroom ideas?
From utilizing under-the-bed-storage to opting for a space-saving dresser, check out these designer-approved small bedroom ideas to make your place feel like home.
What does every small bedroom need?
Decorative hooks. A utility cart. A bedside caddy. We've rounded up must-haves for a small bedroom, and you'll be glad you checked it out. Your floorspace will thank us!
---
In an add-to-cart kinda mood? Funny, we are too! We scoured the internet for practical and adorable small bedroom needs that will make your life easy peasy. You're welcome!