These covered patio ideas will help you transform your outdoor space for year-round use. Lockdown 2.0 has made many of us rethink how we use our gardens – simply abandoning our outdoor spaces until next spring just doesn't feel right; besides, even after the pandemic is over, wouldn't it be nice to be able to sit outdoors even when it's chilly and drizzly? 
Of course, a permanent patio canopy will instantly give your patio the coveted outdoor living room look, and we do discuss this option, but it's not cheap. We also consider several much more affordable covered patio designs, from parasols to covered seating. 
Get more garden ideas in our ultimate gallery. 
1.  Start with a pergola and build it up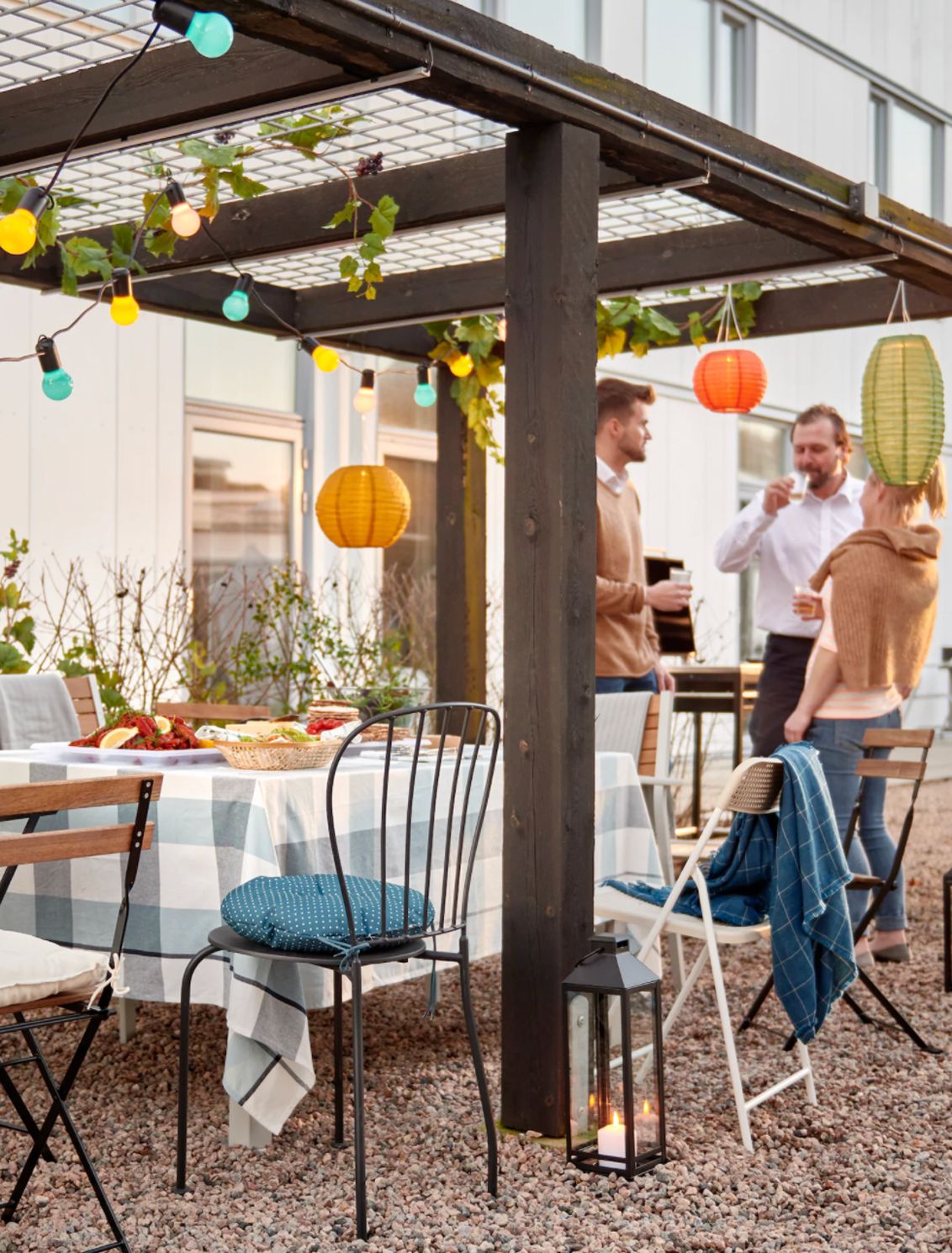 Building a pergola is one of the most versatile ways to create a covered patio. You can start by building a simple structure and then increasing coverage with evergreen foliage (ivy always works well), seasonal climbers such as wisteria and jasmine, and waterproof sheeting on top if you need it. Pergolas are also easy to accessorise with garden lighting – try festoon lights combined with pendant lanterns for a cosy look.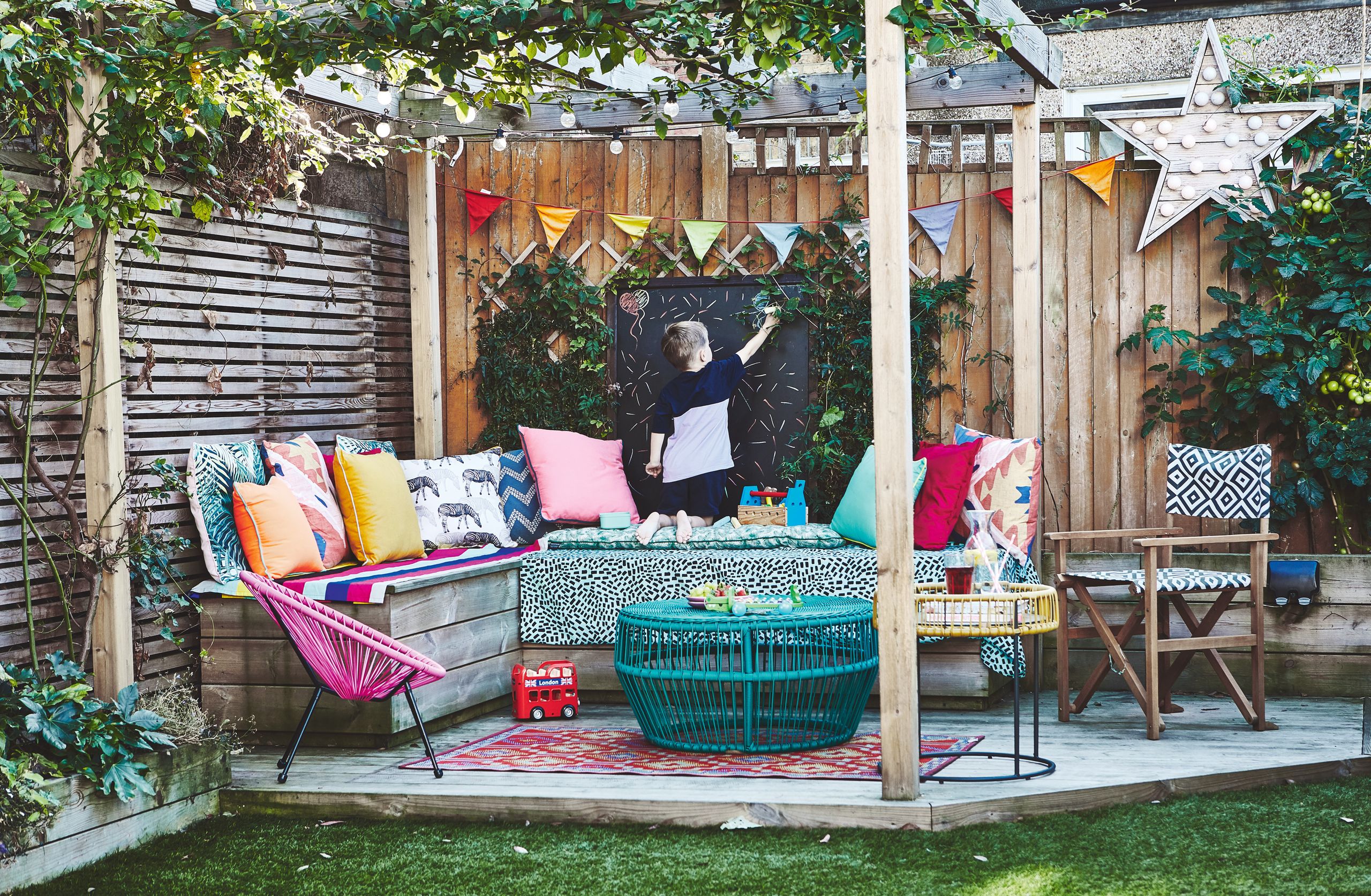 2. Covered patio idea on a budget: a garden net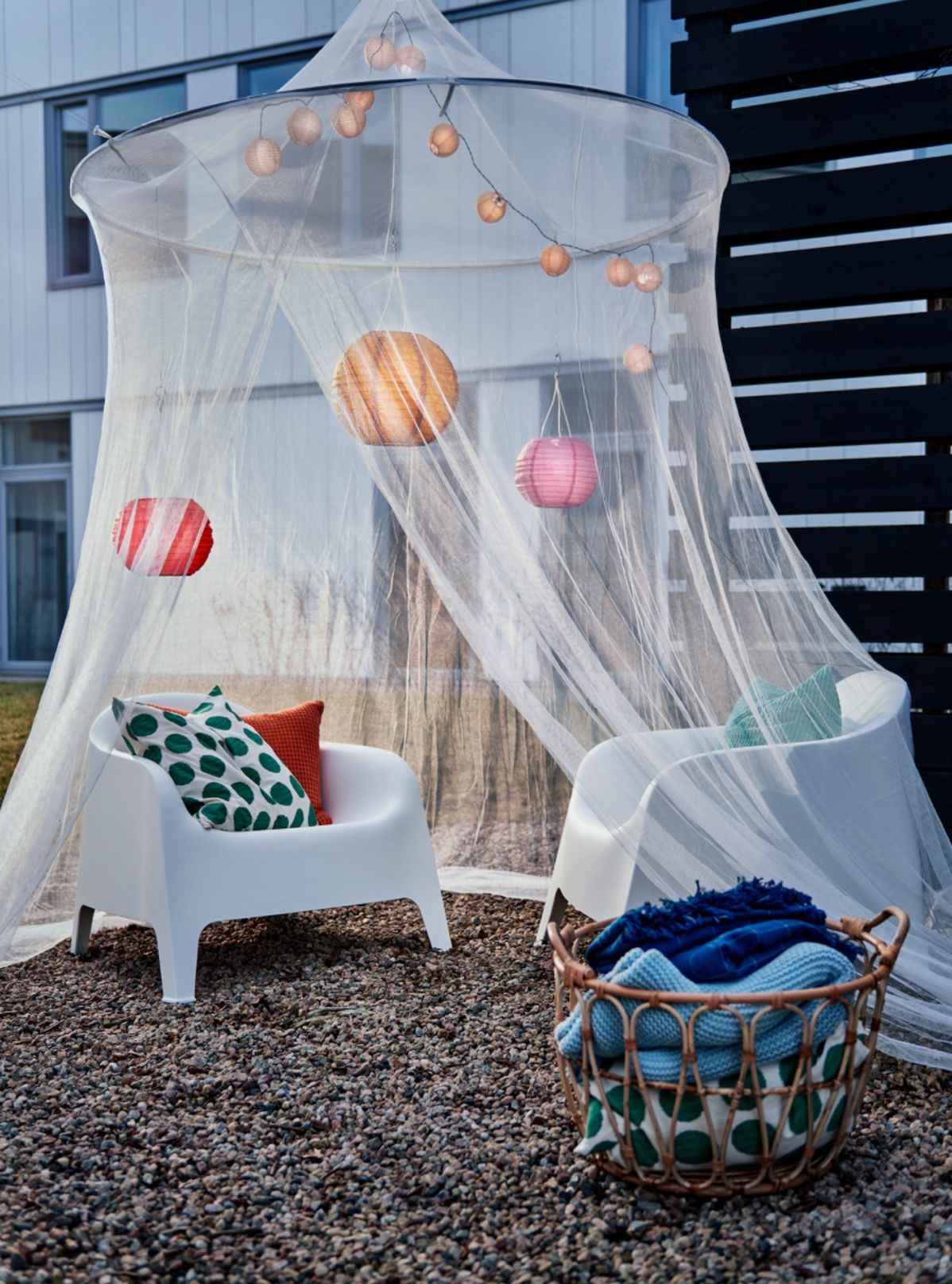 If you're looking for occasional, light coverage, then a garden net is one of the easiest and cheapest ways to create a covered patio atmosphere without having to do lots of DIY or investing in expensive permanent options. Of course, a net won't protect you from heavy rain, but on a fine, chilly evening, paired with a patio heater and some pretty fairy lights, it can help create an enchanting atmosphere. The Solig net is just £15 from Ikea. 
3. Get a garden sail for a patio corner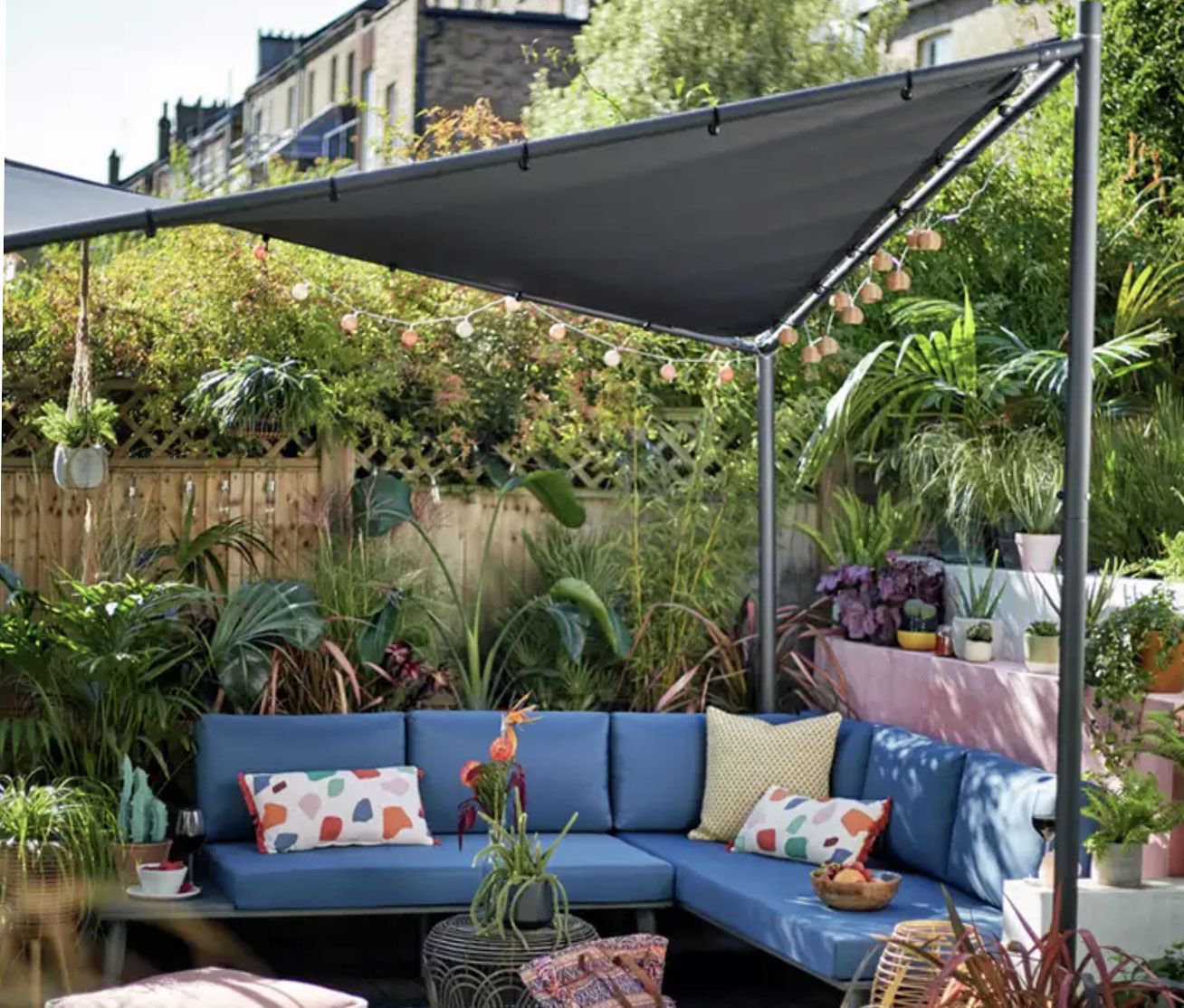 Garden sails are all the rage at the moment, not least because their billowy shapes look great in Instagram photos. Sails are also an inexpensive way to created a covered patio, and they can be easily removed as when you want. A good way to create a covered area in a patio corner over your corner sofa, without needing to invest in a permanent structure. The Argos sail shade is just £182.99. 
4. Invest in a louvered canopy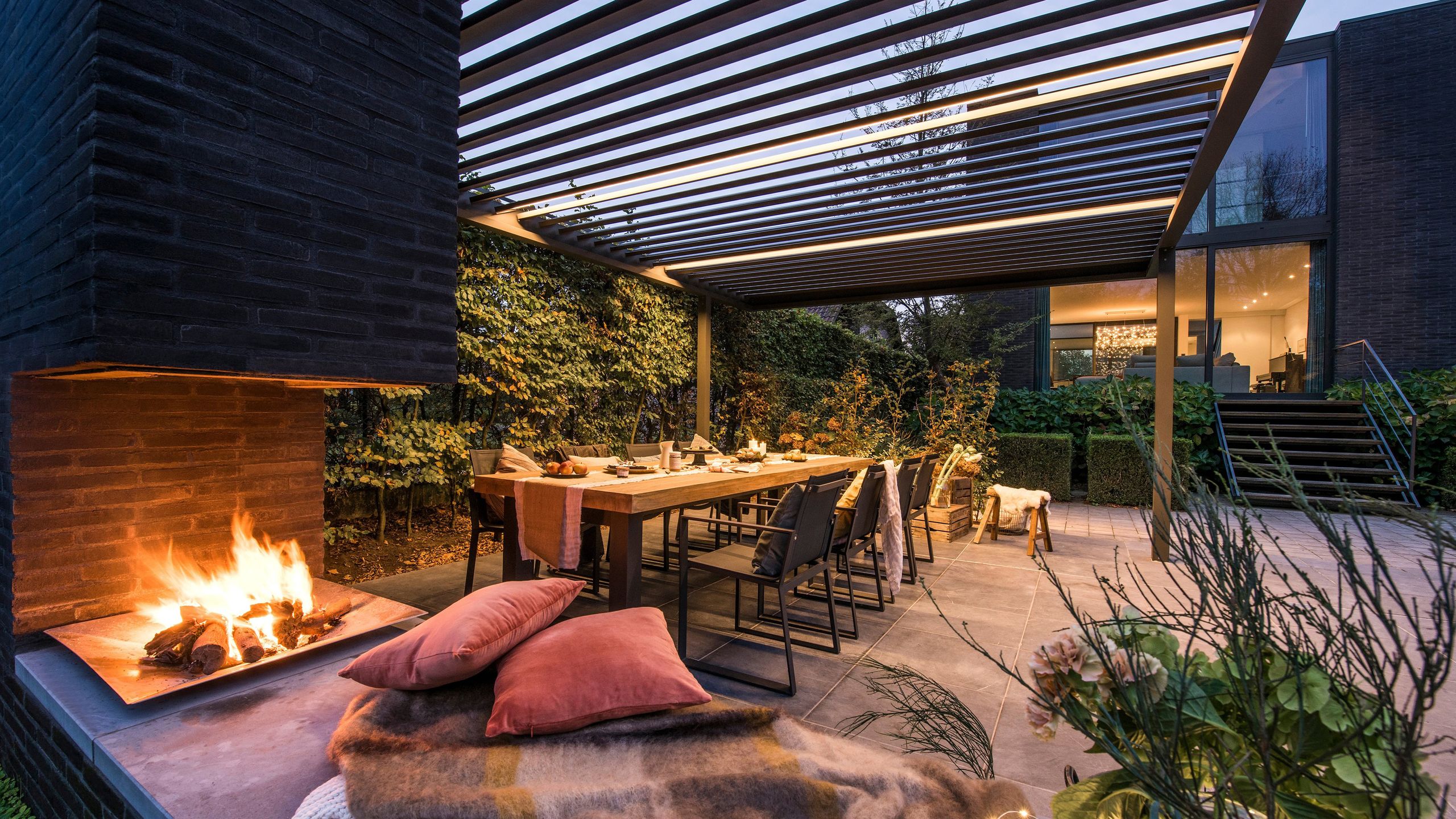 Want something substantial for a larger garden? A louvered canopy, like The Algarve by Renson shown above, is a versatile structure that can be attached to a house almost like a mini-extension or freestanding, and the blades are adjustable depending on how much coverage you want. It's not cheap (£9,200), but it's cheaper than an extension and could help you build an outdoor room or outdoor kitchen. Or, create a simpler structure, like the one below, for a much lower cost.
5. Create targeted coverage with a tilted umbrella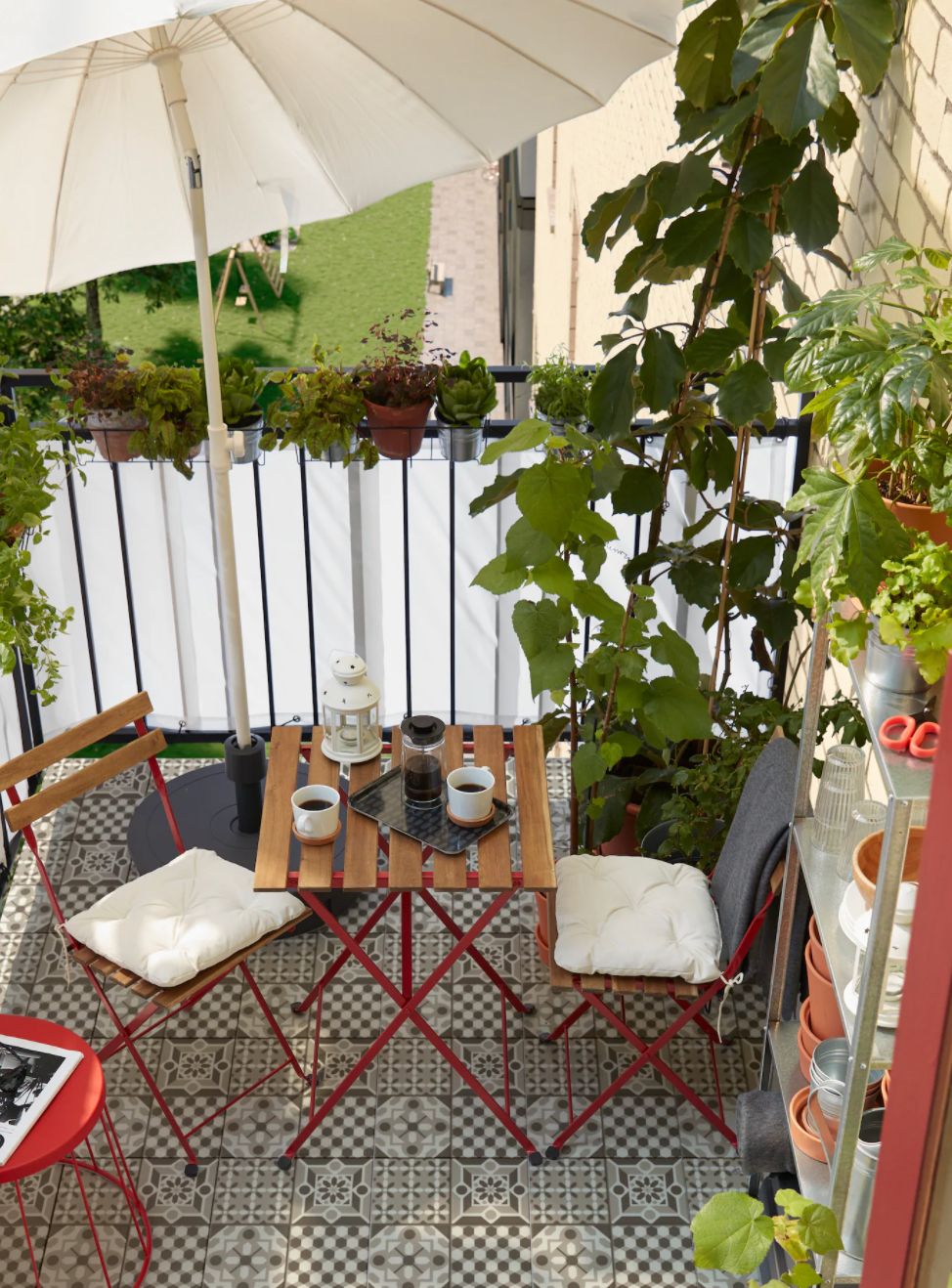 Parasols are the perfect solution for small patios and balconies – you can easily get enough coverage for a small area if the umbrella is large enough and tilts. They're also useful in any season, protecting you from rain and wind during colder weather, and sun during the summer. 
Having said that, garden parasols are not necessarily just for small gardens. An extra-large, sturdy umbrella can easily become a semi-permanent covered patio fixture. The Tribu Vitino Pendulum Tilt Garden Parasol (below), for example, comes with two base options – one for general use and one for heavy-duty use, making it suitable for windy weather. It's huge, too – three meters in diameter, making it suitable for covering your entire patio furniture set.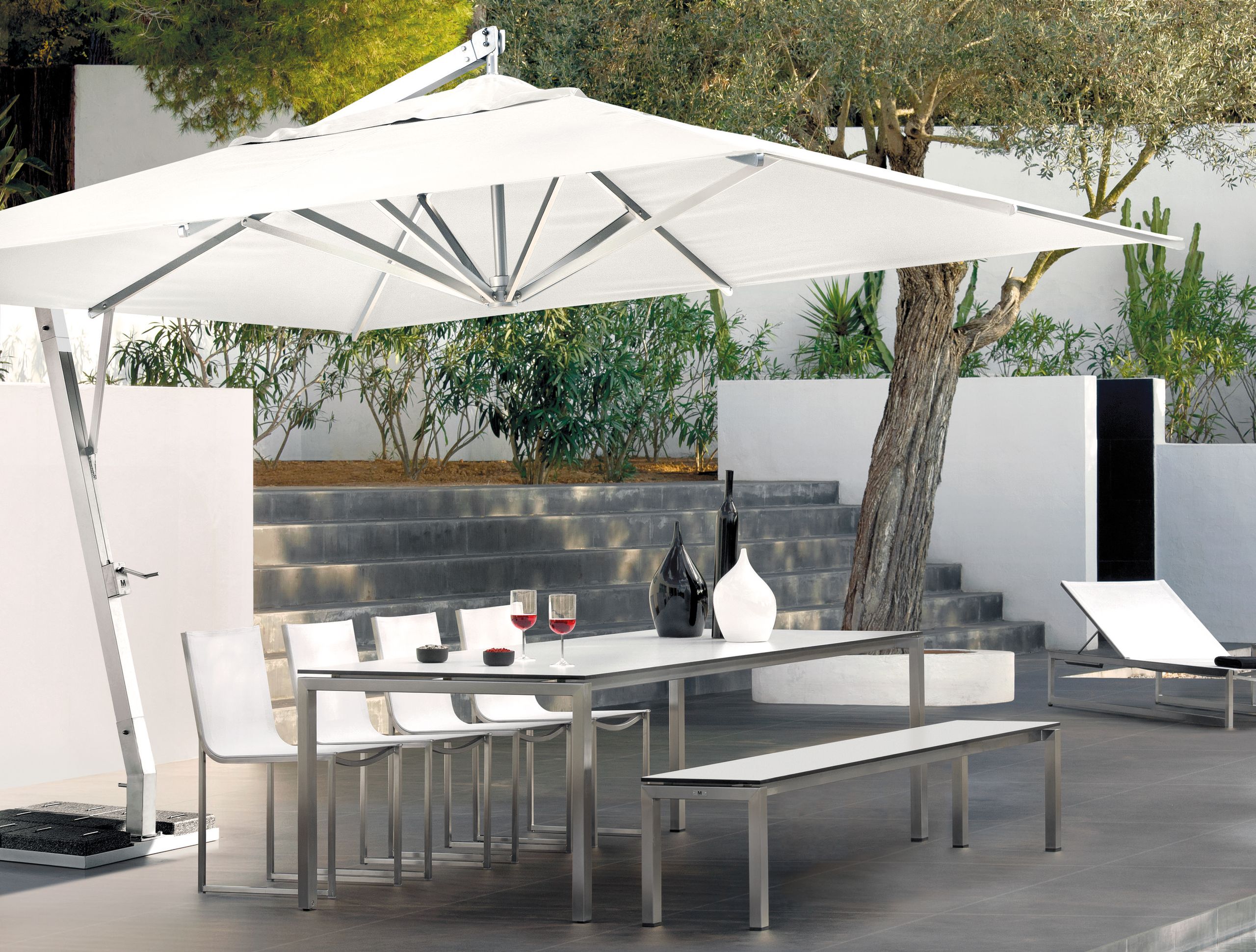 6. Choose clever garden seating with built-in coverage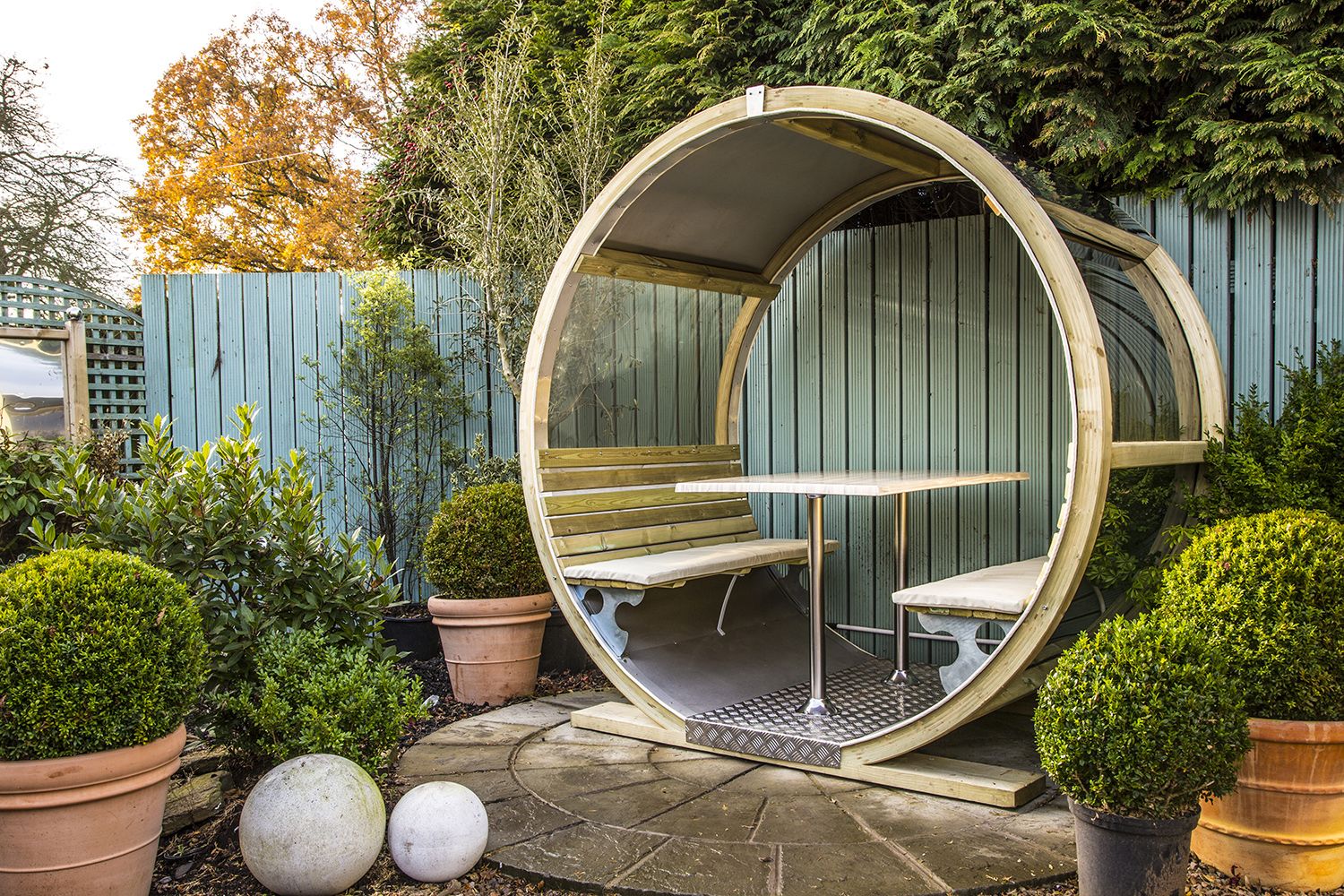 If your patio is small and you want an interesting-looking alternative to an arbour or pergola, then this unique garden wheel bench could be the answer. Granted, it's not really an option if you already have lots of garden furniture, but if you're moving house and want a completely new look, it's such a great idea. The interior is water-resistant, too, and the polycarbonate roof helps keep the heat in, like a mini-greenhouse.