Last summer, millions watched @livecomposed's TikTok video demonstrating the remarkable stain-removing powers of the Chomp Wall Dust and Wash Mop. Because, unfortunately, painted walls do need an occasional clean up to stay fresh.
With Amazon Black Friday sales officially underway, now is the best time to purchase any household items that need replacing. Here's where to pick up one of these genius wall cleaning mops for bright, scuff-free walls.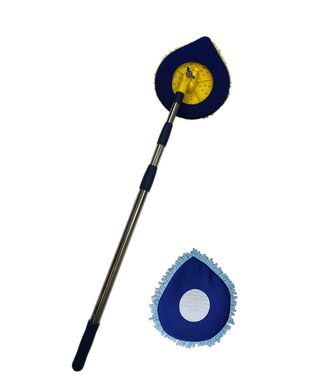 The Chomp Mop, available at Amazon for just under $40, has an extendable stainless steel handle and uses reusable microfiber pads. When dirty, you can simply throw these in the washing machine.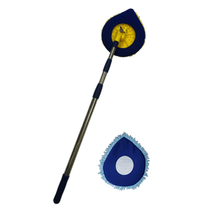 Usually, when it comes to how to clean painted walls, you'd need a step ladder to reach the top and to get into any corners. But the Chomp Mop stretches to 60 inches, so unless you have particularly high ceilings, it should have you covered.
As well as scrubbing up walls, the TikTok-famous Chomp Mop makes it easier to clean ceilings, baseboards, window frames and door frames. It removes dust, odors, allergens, and grime.
This means your home will be a healthier environment, as well as looking more cared for in the absence of scuffs or stains. In the TikTok video, @livecomposed writes, 'With four kids, my walls seem like they're always dirty.
'This wall cleaner saves me so much time.' They then wipe a wall with the mop and a large stain appears to vanish before your eyes.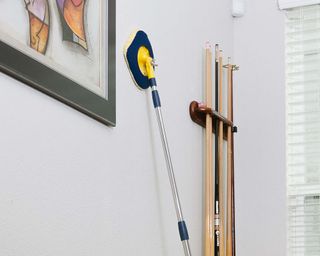 In a later video, they say that it's even easier to get rid of marks with the Chomp wall cleaner spray, at Amazon. Another of their TikTok clips shows the mop removing a three-day-old Sharpie mark from the wall.
'Don't press too hard. Let the friction do the work,' they say.
Having the best cleaning products makes keeping a healthy and happy home much easier, from disinfectants to microfiber cloths. And it's fair to say the Chomp Wall Mop is a cleantok sensation — will you be picking one up this Black Friday?