Best cleaning supplies: Quick Menu
The best cleaning supplies are a must-have in any home, whether you can afford a cleaner (we're jealous) or not. And using the right cleaning products is key — because not all of them actually work, and some products take much less effort to use than others.
Having a stocked caddy ensures you'll never be stuck with a spillage and nothing to clean it with. Because we've been there, and we're not sure about you, but we'd quite like our security deposits back from our landlord.
So, what exactly do you need to buy to keep on top of cleaning your home? We've listed all of the essentials just below. These are the cleaning supplies we've tested that we really love, which we buy again and again to restock our cleaning caddy when they run out. We've also included some highly rated selections that have 4–5 star reviews from real customers.
There are a handful of deals on popular cleaning pastes, cute cloths, and a fancy French air freshener (that happens to be made with organic essential oils, too).
The best cleaning supplies, as tried and tested by the Real Homes team
Why you can trust Real Homes Our expert reviewers spend hours testing and comparing products and services so you can choose the best for you. Find out more about how we test.
Deals on cleaning supplies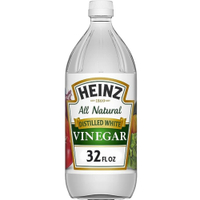 1. Heinz All Natural Distilled White Vinegar with 5% Acidity (32 fl oz Bottle) | Was $2.99 Now $2.17 (save 82 cents
The Brits over the pond might use this as a condiment to season their fries, but this is one of the cheapest, most effective cleaning solutions you could buy for under $2.50. Usually, we'd bulk buy a gallon, but if you're new to the non-toxic life and hesitant to give all-natural cleaning a go, you might want to buy a small bottle first.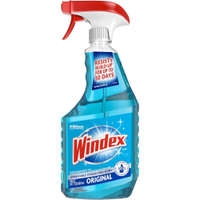 2. Windex Glass and Window Cleaner Spray Bottle, New Packaging Designed to Prevent Leakage and Breaking, Original Blue, 23 fl oz | Was $3.97 Now $3.48 (save 49c) at Amazon
This blue spray made a cameo appearance in My Big Fat Greek Wedding, but it was famous even before that. Right now, you can save 15% on this iconic glass cleaner that's packaged in a 100% recovered coastal plastic bottle.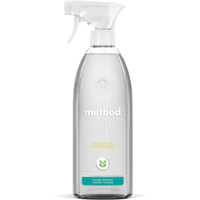 3. Method Daily Shower Spray Cleaner, 28 fl oz| Was $4.59 Now $4.12 (save 47c at Amazon)
Make your shower panel, bathtub, tile, and fixtures sparkle (and smell minty fresh) with this biodegradable formula. Eucalyptus, mint, bergamot citron, and lime leaf will make even a dated bathroom feel brand new.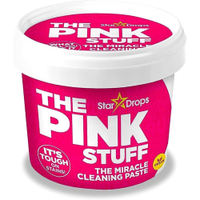 4. Stardrops The Pink Stuff | Was $5.97 Now $4.99 (save 98c) at Amazon
A cleaning product with Barbiecore appeal? Yes, please! This tub is in many of the team's under-sink storage and is an eco-friendly alternative to liquid detergents. This multipurpose product can be used as on your stove, kitchen floor, countertop, glass shower doors, sinks, bathtub, and more. Get it now with a 16% discount.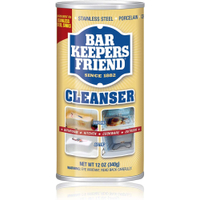 4. Bar Keepers Friend Powdered Cleanser 12-Ounces (1-Pack) | Was $14.99 Now $9 (save $5.99) at Amazon
Scared to use harsh chemical cleaners in your home? As a bleach-free product, this cleanser is an ideal stainless steel cleaner and can easily remove rust, tarnish, mineral deposits, and tough stains from most surfaces. It's a real workhorse that can be used in the kitchen, bathroom, and even outdoors.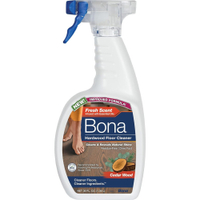 5. Bona Hardwood Floor Cleaner Spray, Cedar Wood Scent, 36 Fl Oz | Was $12.17 Now $9.97 (save $2.20) at Amazon
If you're blessed with hardwood floors, you'll know that you can't keep them clean with any old product. Thankfully, this product by Bona is safe for all unwaxed, unoiled, polyurethane-finished wood floors, free of phthalates and parabens, and even infused with cedarwood and rosemary oil.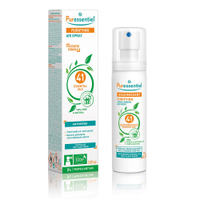 7. Puressentiel Purifying Air Spray |Was $34 Now $19.99 (save $14.01) at Amazon
If you prefer to clean with natural and non-toxic products, then fill your cart with this all-natural organic air freshener. With a whopping 41% off, this is the lowest price it's been in a while. So whether you live in the city, or want to refresh your rural abode with essential oils, a spritz of this French aromatherapeutic product will purify the air you breathe in.
General cleaning supplies
In order to keep your house clean and tidy, you need a few of the basic essentials to get you by. We're talking about the cleaning supplies that you stock up on or buy time after time, like these products that we're totally obsessed with. We've categorized these into general stock because you'll find yourself using them all around your apartment.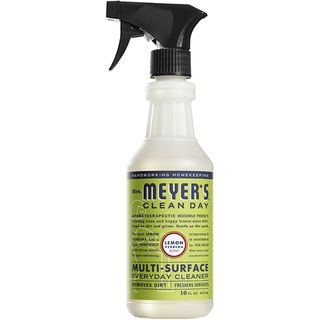 Everyday cleaning
1. Mrs. Meyer's Clean Day Multi-Surface Cleaner Spray
The perfect everyday cleaning spray, this is great for all around your home. Affordable, well-scented, and cruelty-free, it's essential for your cleaning caddy. The spray is a golden pick because it's made with plant-derived ingredients, and avoids artificial colors, parabens, and glycol solvents. Well-scented and thoughtfully made, what could be better to spritz your home with? Pssst, we've got plenty more eco-friendly cleaning products we can recommend.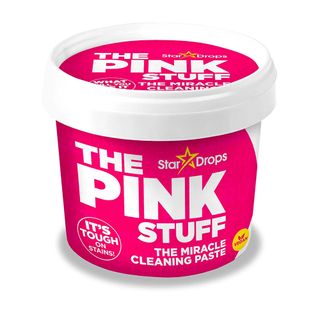 Cleaning paste
2. Stardrops The Pink Stuff All-Purpose Cleaning Paste
There's no end to the usefulness of this versatile and magical goop. Whether you're cleaning saucepans, your grill, or even rusted patio furniture, this mighty paste has your back. Designed using a non-toxic, environmentally responsible formula, The Pink Stuff is my definition of an all-rounder. Its ingredients? 99% natural and completely cruelty-free. We even have a guide on all of The Pink Stuff's uses.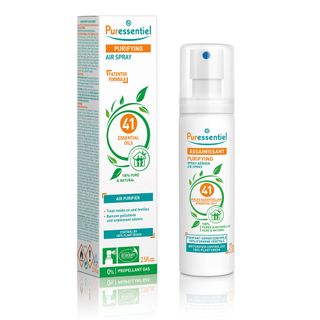 Best air freshener
3. Puressentiel Purifying Air Spray
Puressentiel's Purifying Air Spray is our favorite air freshener, and the best part is that it's made with no synthetic chemicals — just a blend of 100% pure and natural essential oils. After one spray, you'll immediately notice the air clearing. As for the scent, it's a fresh fragrance with notes of tea tree, peppermint, and eucalyptus.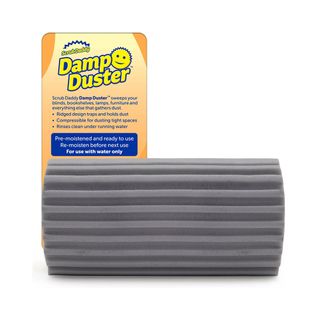 Dust cloth
4. Scrub Daddy Damp Duster
Okay, so this is a total game-changer in our opinion. It makes dusting your surfaces so easy and so fast, and it's oh-so-satisfying when you wash the dust away down your drain. Its ribbed design means it catches every single bit of dust, and it's eco-friendly as you can use it again and again, letting it get dry in between uses.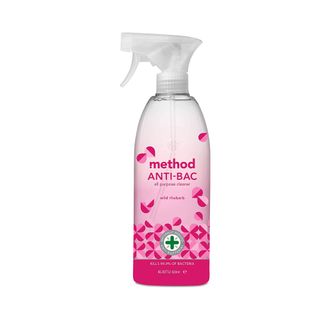 All-purpose cleaner
This cleaner is a staple in several Real Homes team members' homes. Why? It's a multi-purpose solution so you can use it pretty much anywhere, and it smells AMAZING — just like fresh rhubarb. Just spray, leave it for a few minutes, and wipe away. It kills bacteria yet is plant-based and cruelty-free.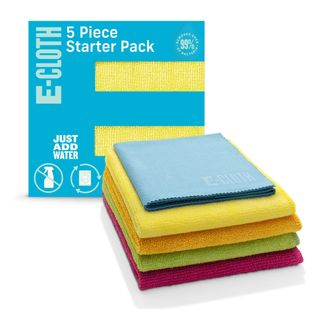 Eco cloths
6. E-Cloth 5-Piece Starter Pack
Using these E-Cloths to clean your home will make a big improvement to the sustainability of your setup. You can get any and every cleaning task done with these cloths, which are suitable for countertops, appliances, and glass. Each one has a different use, and thanks to the precision-engineered microfiber texture, they can be washed up to 300 times. You can use them to clean with only hot water, and most of the Real Homes team practically swear by theirs.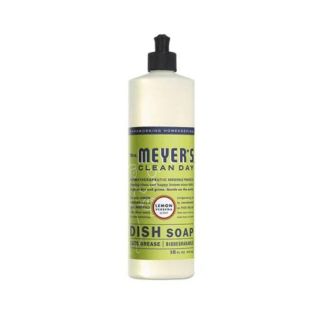 Dish soap
7. Mrs. Meyer's Clean Day Dish Soap
You might already have a go-to dish soap, or perhaps you just pick up the cheapest one at the grocery store? Well, this is our favorite and we urge you to try it — though you might never go back to your old one. It smells soooo good and can cut through pretty much anything in its path. Obsessed! Not only for your kitchen, there are plenty of dish soap uses all around your home.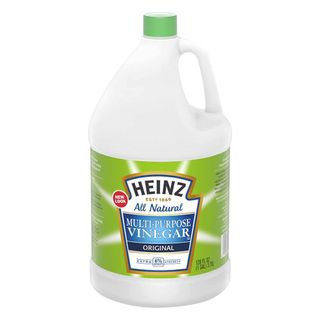 Cleaning vinegar
8. Heinz All Natural Multi-Purpose Vinegar
If you're not using vinegar to clean your home, then sorry, but you are doing it all wrong. This multi-purpose vinegar from Heinz is ideal to have in your arsenal, with special strength for banishing stains and aiding with overall cleaning. Pop it in your dishwasher or washing machine come cleaning day and reap all the rewards. A little goes a long way, and it's safe for cleaning up after pets.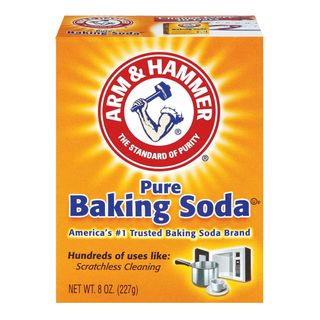 Baking soda for cleaning
9. Arm & Hammer Pure Baking Soda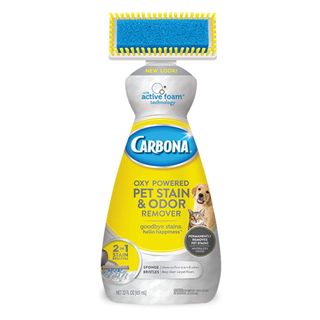 Upholstery cleaner
10. Carbona Oxy-Powered Pet Stain & Odor Remover
We've used this upholstery cleaner to get mud stains out of rugs and pet accidents out of carpets and it works every time. Even better, it has an integrated brush to make application easy, though it does smell pretty strong. It's safe to use around pets and in our eyes, it's a must-have for underneath your sink. Use it on pretty much all your soft surfaces, from your sofa to your mattress, but always do a patch test first.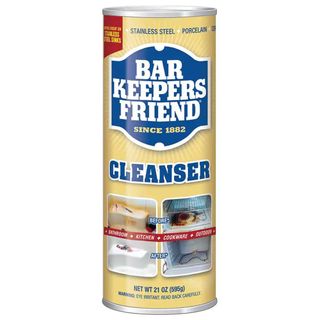 Stain removal
11. Bar Keepers Friend Powder Cleanser
This fan-fave product can power through grease, rust, and more to get rid of stains — even historic ones — to return countertops in your kitchen and sinks in your bathroom to their former glory. It works wonders on cookware, restoring it back to its original condition. Happy reviewers refer to this as a "literal miracle worker," so it's worth testing it out on your problem areas.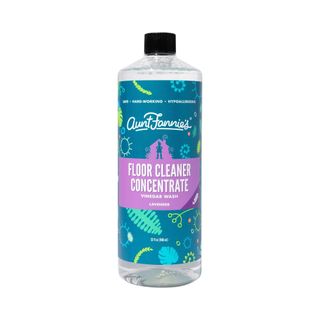 Floor cleaner
12. Aunt Fannie's Floor Cleaner Vinegar Wash
With around 18,000 ratings, this floor cleaner is among the best you can buy from Amazon. Shoppers give it a 4.4-star rating and love that it contains vinegar as this is a safe ingredient to use around pets and children, and it banishes odors immediately. Scented with essential oils, it's tough on dirt yet also plant-based. Just dilute it to use it to clean and shine your floors. It also comes in a 32oz size if you'd prefer to buy in bulk.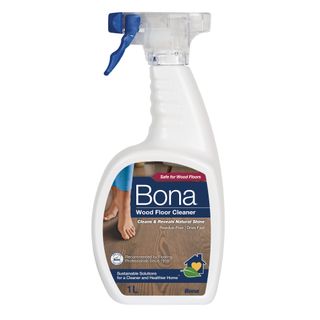 Wood floor cleaner
13. Bona Wood Floor Cleaner Spray
Specially formulated for sealed wooden floors, the Bona Wood Floor Cleaner Spray is great for quick and easy cleaning. It doesn't leave streaks or residue, just a soft sheen. Make sure you vacuum or sweep first to remove any loose dirt or grit from the surface, and then spray this on. Reviewers rave about it, and repurchase it again and again thanks to its effectiveness. It's an easy way to clean wooden floors, too.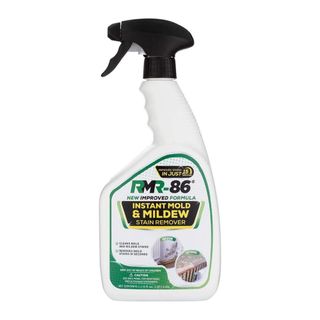 Mold remover
14. RMR-86 Instant Mold and Mildew Stain Remover Spray
There's no scrubbing necessary with this top-rated mold remover, which works right away to restore your walls or your bathroom tiles to their former glory. Suitable for use on bathtubs, wood, drywall, and plenty of other surfaces, this reasonably priced spray will help you eradicate mildew and mold, and keep away bad odors, too. As with any cleaning product, be wary of how strong this spray is, and take all necessary precautions when it comes to airing your home from the fumes and with protective clothing and eyewear. More than 40,000 reviewers on Amazon love it.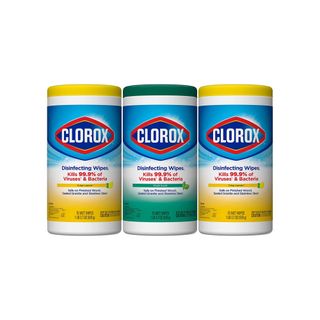 Cleaning wipes
15. Clorox Disinfecting Wipes
Cleaning wipes are like pineapple pizzas, some people love them, and others hate them. No comment. What we will say, it that they make cleaning a lot easier. These are the best-rated cleaning wipes on Amazon and they're bleach-free, plus they're scented. You can use them to clean everything from your door knobs to your trash can, and they banish bacteria and can kill Covid-19 from surfaces. More than 120,000 reviewers on Amazon love 'em for their convenience (and tbh, our editor-in-chief loves them, too). With the subscribe and save option, you can save 5%. This might not sound like much, but if you go through antibac wipes like I do, it'll make all the difference.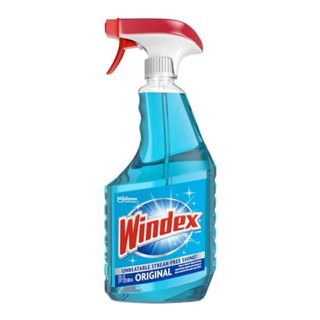 Glass cleaner
16. Windex Glass and Window Cleaner Spray
Made famous from My Big Fat Greek Wedding, this is a serious bestseller, and it gives effortless results. There are plenty of ways to clean a mirror but if you want a cleaning product to help, then this should be it. Plus, its bottle is made from 100% coastal recovered plastic, too.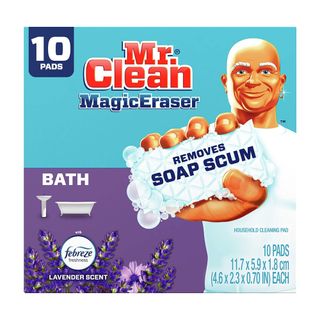 Magic eraser
17. Mr. Clean Magic Eraser
Whether you're a messy renter or you live with kids, this magic eraser is a total game-changer when it comes to banishing stains. It can be used on your shower or bathtub to remove scum, on your walls to get rid of pen stains, on your sneakers to get them white again, and much more. This one smells like lavender, too. Amazon reviewers rave about it.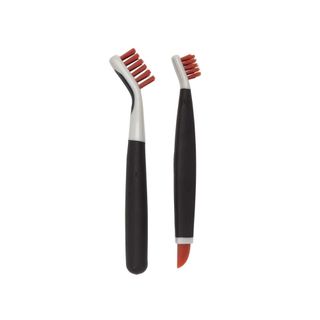 Cleaning brushes
18. OXO Good Grips Deep Clean Brush Set
There's a reason this cleaning tools set features all over our TikTok, and that's because each brush lets you get into those tight nooks and crannies that are otherwise impossible to keep clean (and grout!). Included are two size brushes, each with comfortable handles. The smaller brush features a wiper blade for getting into crevices that are super tight. Backed by 18,000+ shoppers with a 4.7-star rating, they're a must-have when it comes to doing a deep clean.
Kitchen cleaning supplies
As a food preparation space, it's no wonder that the kitchen can get pretty grubby at times. If a mess isn't cleaned up quickly, it can be an open invitation for pests and harmful bacteria. These are the things you need to keep your kitchen clean that we love to use on a daily basis.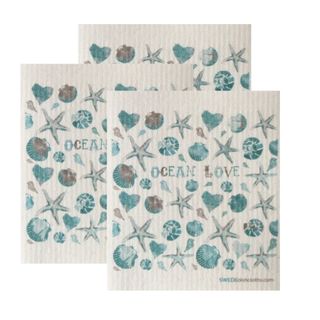 Reusable dishcloths
19. SWEDEdishcloths Store Eco-Friendly Swedish Dishcloths
We're all trying to do our best for the environment at Real Homes. These reusable kitchen cloths are one way we're cutting down waste since they can be cleaned in your dishwasher. They're super robust for wiping down countertops and are much better than using single-use paper towels.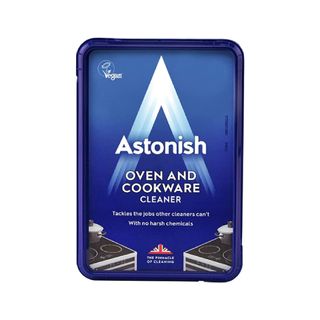 Oven cleaner
20. Astonish Oven and Cookware Cleaner
A little bit of this stuff goes a long way. Just apply a small amount of the Astonish Oven and Cookware Cleaner to your oven, stovetop, sink, or tiles (yes, it doesn't just work wonders on ovens) and rub with a damp sponge or cloth, and then rinse with clean water and a clean cloth. It makes cleaning an oven a super simple process.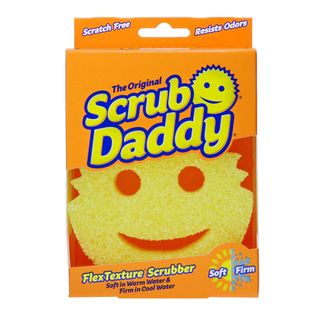 Cleaning sponge
The ultimate cleaning companion: the Scrub Daddy. With this pack, you can have one of these friendly scrubbers for every room of the house, which really is the dream. Soft in warm water and hard in cold water, this sponge is versatile, multi-functional, and ideal for both deep and quick kitchen cleans.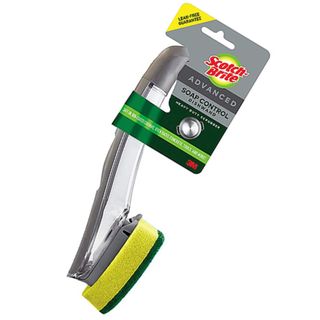 For your dishes
22. Scotch-Brite Dish Wand
If you handwash your crockery and cutlery, this heavy-duty scrubber will speed up time at the sink. No wet sponge on the side, and the see-through handle clearly shows you how much dish soap you have left. Over time, it'll save you from free-pouring soap onto dishes. When the sponge gets a bit gross, there's no need to throw away the whole thing. Simply replace the scrubber with a new one.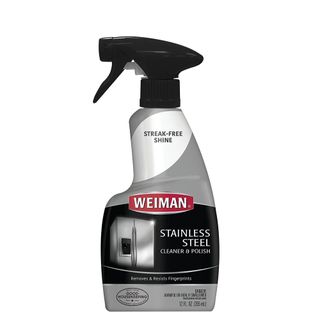 Stainless steel
23. Weiman Stainless Steel Cleaner
You can give your appliances' exteriors a thorough clean with this spray that reviewers love. It doesn't just clean stainless steel appliances but it also polishes and protects against pesky fingerprint marks and fights dust and other nasty stuff. It's a must-have for making your fridge, microwave, and oven look brand new.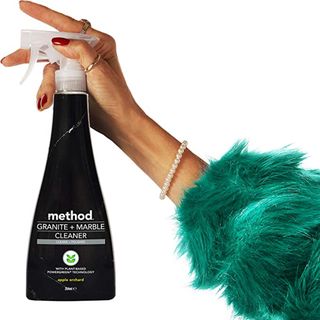 Granite cleaner
24. Method Daily Granite & Marble Cleaner Spray
Granite surfaces can be a real problem, mostly because the majority of multi-surface cleaners can't be used this kind of material. This one from Method will help you keep your granite countertops clean and safe. We're big fans of Method at Real Homes, and this product is no exception. It can be used daily, is plant-based, and will leave your countertop sparkling.
Bathroom cleaning supplies
It's vital that your restroom, bath, and shower are kept clean and hygienic. Thankfully, you only need a few essentials to keep that communal space of yours spotless — here are three must-have bathroom cleaning supplies.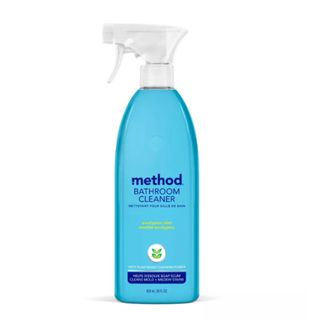 Bathroom cleaner
25. Method Bathroom Cleaner
One of our staff writers swears by the Method eucalyptus and mint bathroom cleaner for cleaning her sink, shower, and bathroom surfaces. She says it leaves them feeling super fresh and pristine. The smell is beyond invigorating, and the spray itself is perfect for daily maintenance. She says to spray and let it sit for about 10 minutes before wiping your surfaces down. It dissolves soap scum and better yet, it works on mold and mildew.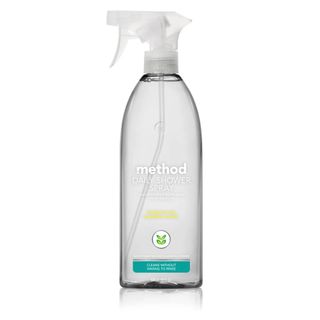 Shower spray
26. Method Shower Cleaner Spray
If you want a separate shower cleaner, then this one (also from Method) is great. Take it from us: This is the easiest shower cleaner to use in the history of all shower cleaners. Simply spritz it around your shower (when it's wet), and it gets on with the job: dissolving watermarks, soap scum, and residue. Oh, and it's free from toxic chemicals. Now you know how to clean a shower quickly (and thoroughly), you've got no excuse.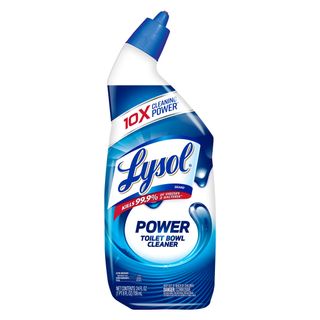 Toilet bowl cleaner
27. Lysol Power Toilet Bowl Cleaner
Okay, so it's not the most glamorous job in the world, but this Lysol cleaner definitely makes cleaning your toilet a lot easier. Able to kill 99.9% of bacteria and viruses, it has a handy angled top to get the task done as quickly and efficiently as possible. It has more than 60,000 reviews on Amazon and people really go out of their way to buy it again and again.
FAQs
What are the most important cleaning products?
As a team, we agree that the six most important cleaning products you can buy are:
1. A good multi-purpose cleaning spray
2. Some strong microfiber cloths that you can wash
3. Toilet bleach
4. A cleaning vinegar
5. A good cleaning sponge (for tougher stains)
6. A hard-working upholstery cleaner
As long as you've got these in your cleaning caddy, you're all set to go.
Should I wait until Black Friday 2024 to buy cleaning supplies?
In short: No. We at Real Homes compare prices and provide insight using the Amazon price tracking site, camelcamelcamel. This allows us to see the lowest and highest prices recorded and provides guidance on the right time to buy.
What to consider when buying cleaning supplies
There's plenty to consider when you're building up a cleaning selection for your home, from where you're going to stash it all to what kind of scents you favor. These are the essential things we keep in mind when restocking your cleaning caddy.
1. What does it smell like?
We know there's more to a spray or toilet cleaner than its scent, but at the end of the day, it is still important to like the smell of whatever you're spritzing in your home. Work out which scent profile you like, whether that's fresh cotton, a citrus burst, or something more specific like lemongrass, and try and line your products up with that smell, to avoid a headache when you're deep cleaning.
2. Does it have any eco-friendly credentials?
For a lot of us, it's becoming increasingly important to ensure that the things we buy for our homes are certified as being good for the planet in the long term. Some companies have started to bottle their products in recycled plastic, and others create concentrated formulas so you can dilute them at home (saving on water and shipping costs). There are so many great brands you can invest in that have starter bundles featuring glass bottles and cheap refill programs for when you run out of your favorite cleaners. Some of our favorite eco-friendly cleaning retailers include Blueland, CleanCult, and Grove Collaborative. Oh, and don't forget that you can subscribe and save on cleaning products on Amazon. Take this Lime and Sea Salt cleaner from Method as one example.
3. How long will it last?
Investing in a cleaning product that you can only use once always feels wasteful, and isn't good for those who forget to pick another one up next time they're at the store. Using microfiber cloths or mops with washable heads is great for ensuring longevity, as you can throw them into your washing machine and use them again once they're nice and clean. Just be sure to ditch the fabric conditioner when washing cloths as they can become clogged with the waxy residue.
4. Is it made using any hazardous chemicals?
Understandably, people have different viewpoints when it comes to using chemicals to clean their homes. While some won't mind using a stronger cleaner to get rid of something like mold, some want to avoid it entirely. Always check the hazards involved when it comes to cleaning supplies, and prepare yourself with a pair of household rubber gloves (available at Amazon) and protective clothing if necessary. If you have pets or young children, ensure these are kept out of reach where possible. You might want to store these out of reach. If this isn't a viable option, consider investing in some magnetic cabinet locks from Amazon.
Where to buy cleaning supplies online
Cleaning your home is a pretty personal thing, and you might be searching for a more niche product for a particular area or appliance. Or, you might have more specific needs when it comes to sustainability or products needing to be used around children, animals, and those with sensitive skin. These are our favorite retailers to head to, to stock up on cleaning products for your home.
How we test cleaning supplies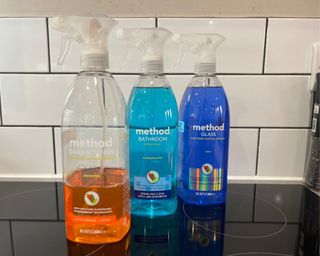 Cleaning products are so important when it comes to making your home sparkle, which is why we've gone to lengths to test the majority of these products out firsthand as a team at Real Homes. The products with star ratings have been reviewed, the ones without we are currently working to review.
First of all, we asked our whole team what their favorite products are (and their reasons why) so that we can show you why we really think these products are worth your money. Then, we made sure to include the products that we've used to test cleaning hacks and to write our how-to cleaning guides, too.
There are some products on this list that we haven't had a chance to test in our homes (just yet). The cleaning products that are not listed as our favorites have been chosen based on incredible customer ratings.
---
What are you waiting for? You can use these supplies for all of those TikTok cleaning hacks that are always on your FYP, too.