You know what we're doing this weekend? Jumping on the outdoor bar band wagon. (Or should that be just getting back on the wagon?) Never mind, outdoor bars are where it's at for summer 2020: the pubs aren't open yet, many of us are still on furlough, we can't get together indoors and all of us need to wind down with friends – outdoors. So what better time to add an outdoor bar to your garden? It's the perfect addition, and if you already have an outdoor kitchen (that's what we can our BBQ and garden table anyways), it's a must-have.
We've scoured the internet and have found a surprising range of options, from ideas you can copy at home with a bit of DIY to ready to buy bar trolleys to a home bar that looks exactly like a tropical beach bar. Browse our favourites below; then, check out more garden ideas at our hub page.
1. A home made outdoor bar
This Insta post from @griffiths_kirsty certainly caught our eye. It does require a bit of work to get a home bar that looks THIS good, so you might want to call in your friendly builder, but with the addition of a pizza oven, it's THE perfect outdoor space.
2. Small garden? This tiny outdoor bar is all you need
A cool box that's also a home bar? We don't mind if we do. The Keter 60 Litre Cool Box will keep your drinks cool while providing pleny of space to place them (and some snacks). We like the dark rattan-effect finish, too, as it's suitable for most garden designs.
3. This industrial style outdoor bar will be handy indoors, too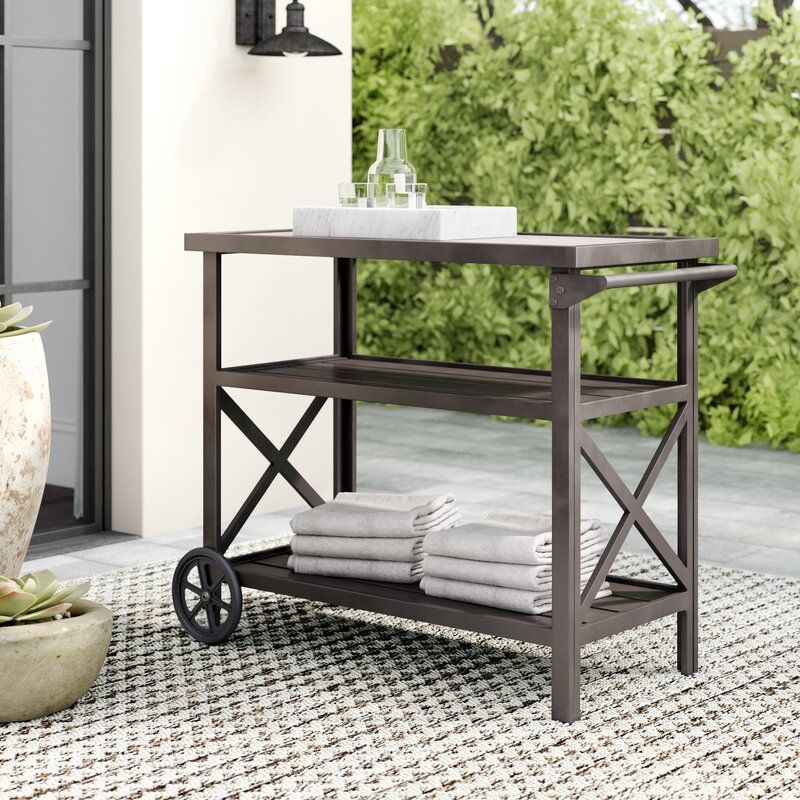 The gorgeous Noreen home bar is super chic and will make a great addition to a contemporary deck or patio. Made from powder coated steel and featuring an aluminium top, it can be moved around easily thanks to the castor wheels at the back. It looks great on its own too, even without any drinks. And we'll be bringing it indoors in winter for helping out at dinner parties (assuming we can hold them by then).
4. An outdoor bar made with a pallet. Simples
LOVING the simplicity of this outdoor bar by @theblossom_x. Sooo easy to recreate with a pallet, a couple of bits of wood and some leftover paint. Essentially, it's a freebie.
5. A wicker outdoor bar that will (mentally) transport you to Hawaii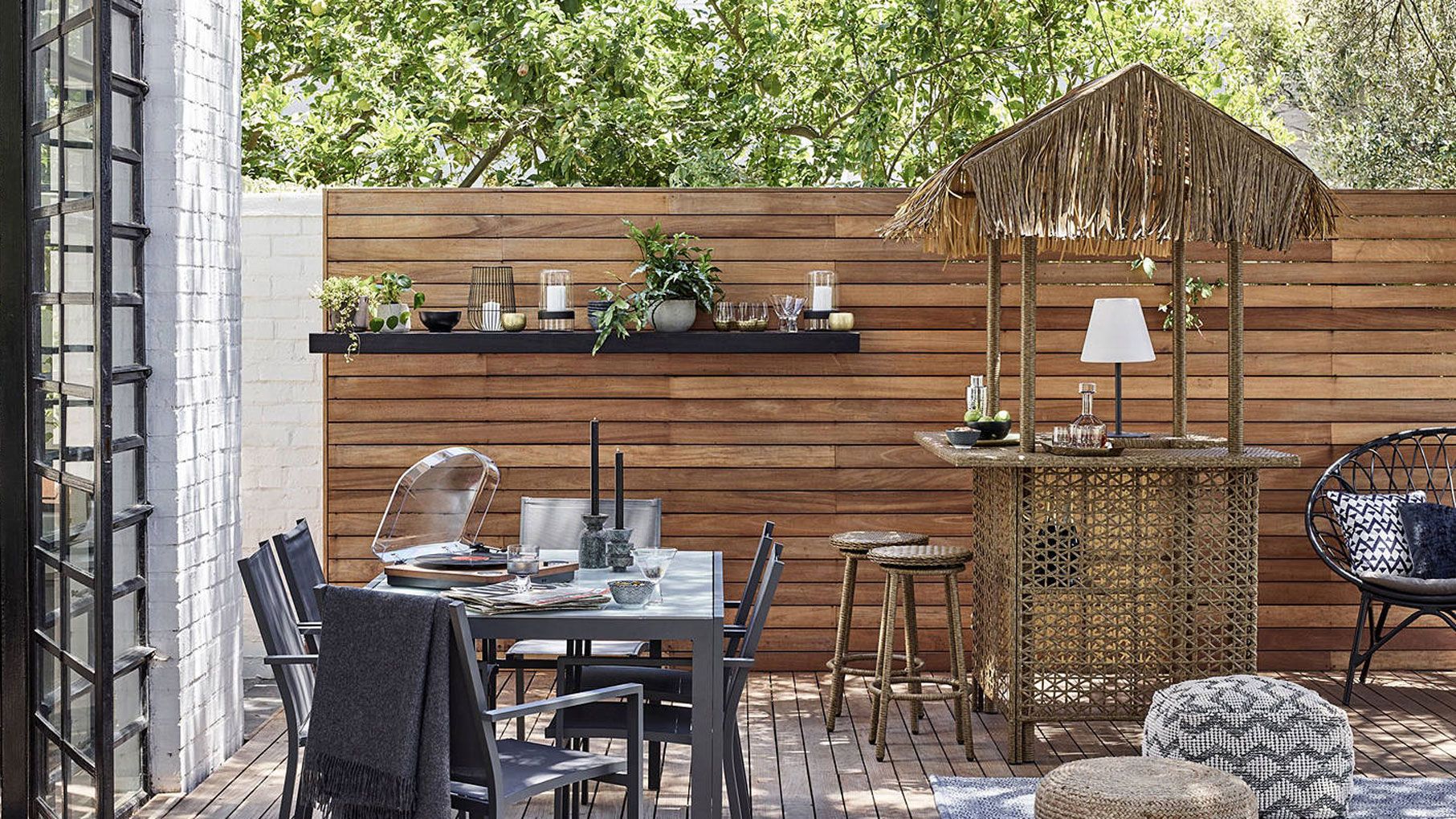 If there's one home bar on this list this Real Homes team member is unable to resist, it's this one. A gorgeous replica of a palm leaf beach bar, The Honolulu Bar from John Lewis will conjure up memories of sunny holidays in the Med, while providing spacious two tiers of storage, in case you're also making an al fresco lunch to go with the drinks. Oh, and it also works as a parasol. All round winner.
6. A pull-out home pub made from recycled materials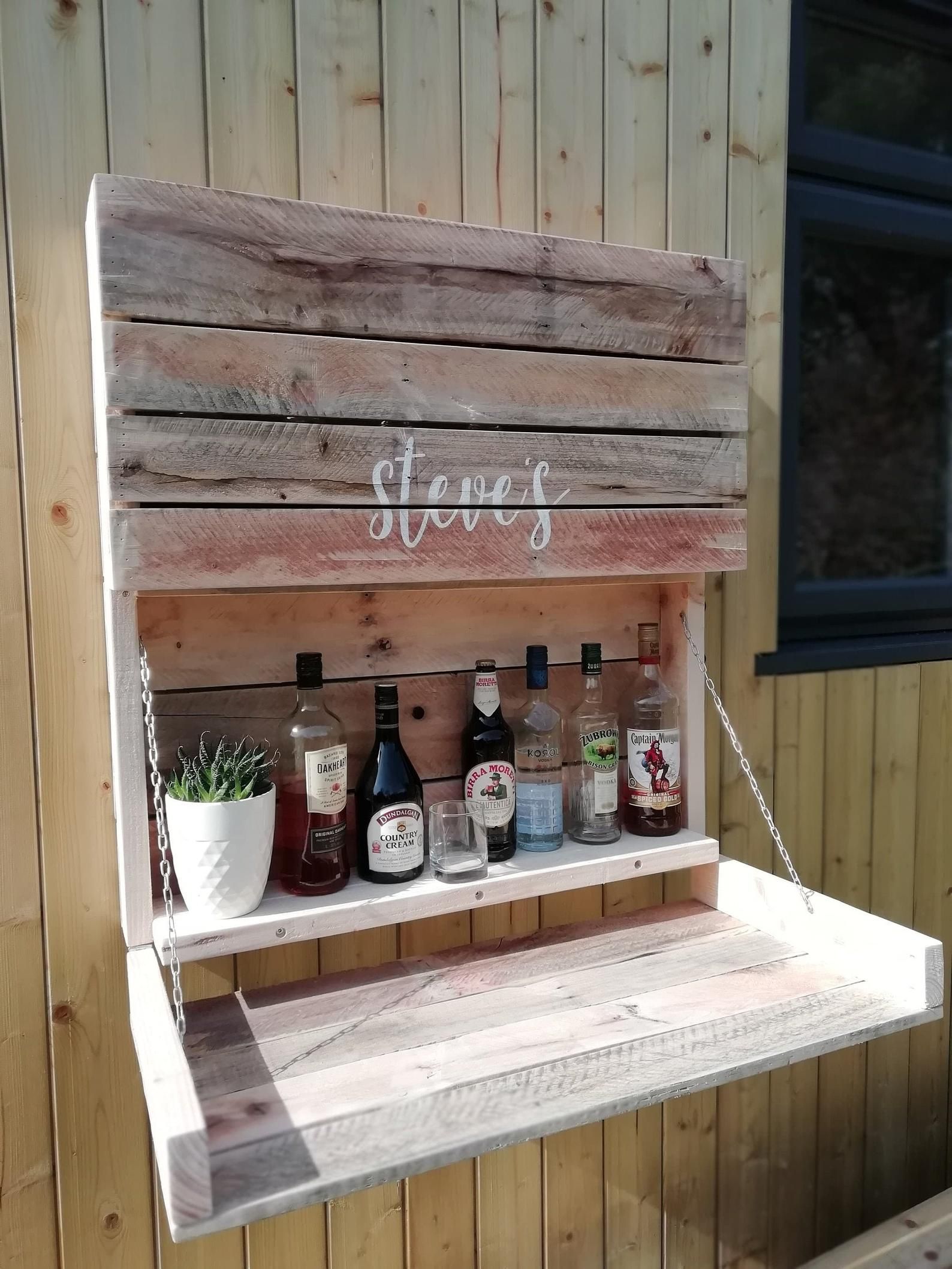 Maybe what you actually really feel like is a trip to your (currently shut) local? Create an intimate makeshift pub in even the smallest garden with this ingenious wall mounted garden bar made from a pallet. It won't take up too much room, can be personalised, and it's eco-friendly. Perfect.
7. A potting bench that can double up as a home bar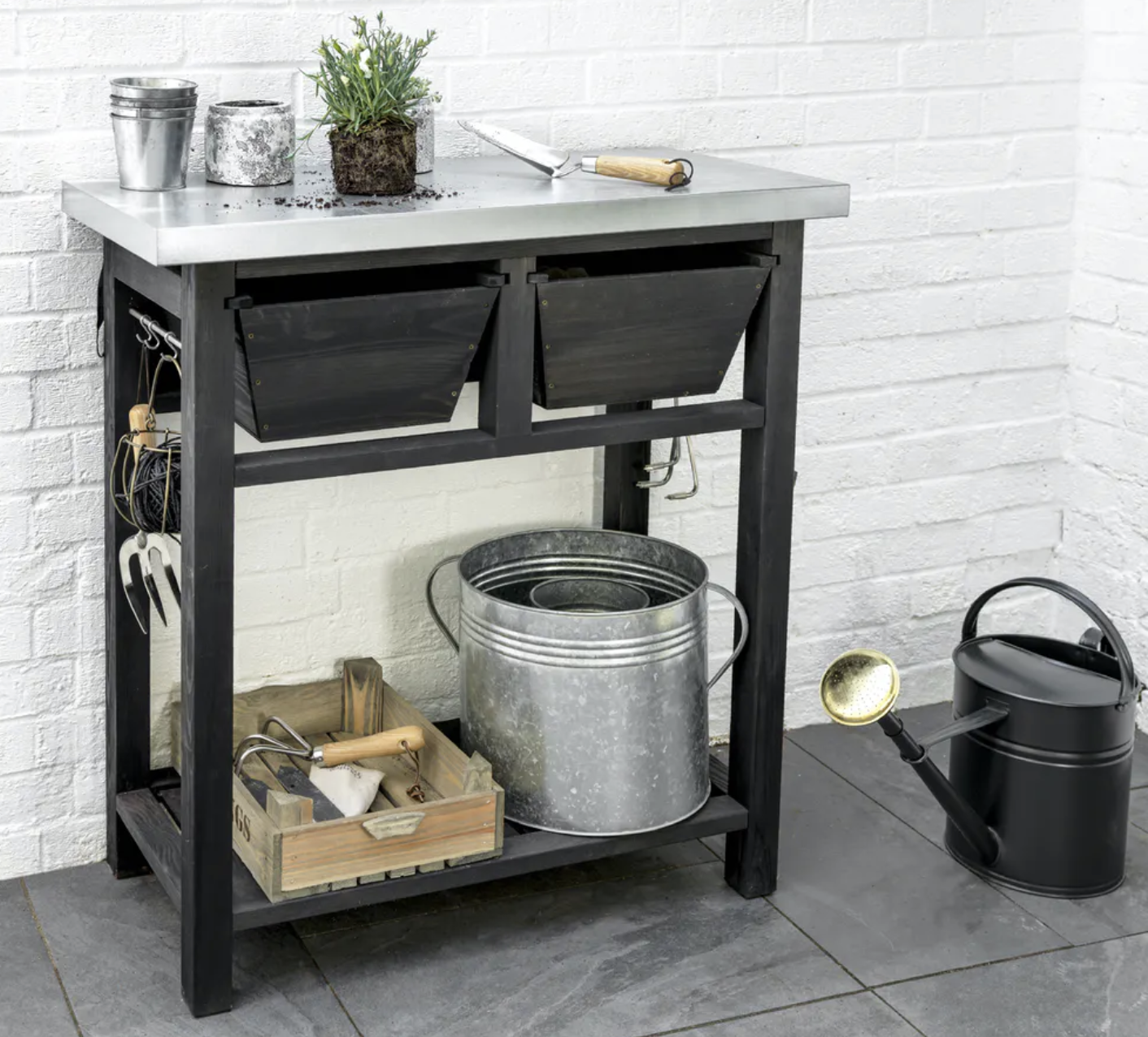 Not sure you want a full-time bar in your garden? It's easy to use the Moreton Potting Bench from Garden Trending as a home bar whenever you feel like it, and then use it as it's intended the rest of the time. It's certainly smart enough to be used as a bar, but it's also very functional, with pull-out drawers and a galvanised steel metal top.
More home bar ideas: