These covered patio ideas are just what you need this summer if the sun and heat are getting a bit much. Conversely, it's a pain having to interrupt a garden party when it suddenly comes pouring down, so a patio covering is useful no matter what the British summer throws at you. From simple covers to gorgeous permanent roof-like structures, let these ideas inspire your own patio cover design.
Get more garden ideas in our ultimate gallery. 
1. Use a smart pergola as a patio cover
Did you know that you can build a pergola in a day? You will need tool (see which ones in our guide to building a pergola) and timber, but it really isn't a very difficult job. Pergolas add an instant rustic charm to any patio and can be enhanced with climbing plants and lights. Want a budget find? B&Q's Blooma pergola is just £60.
See all Amazon's pergola kits in one place now.
2. Put up a garden sail
Garden sails are all the rage at the moment, not least because their billowy shapes look great in Instagram photos. Sails are also an inexpensive way to created a covered patio, and they can be easily removed at the end of the summer. The Dyning sail (above) is £25 from Ikea. The Argos sail shade, below, is just £182.99. 
See all Amazon's shade sails and fixings here now.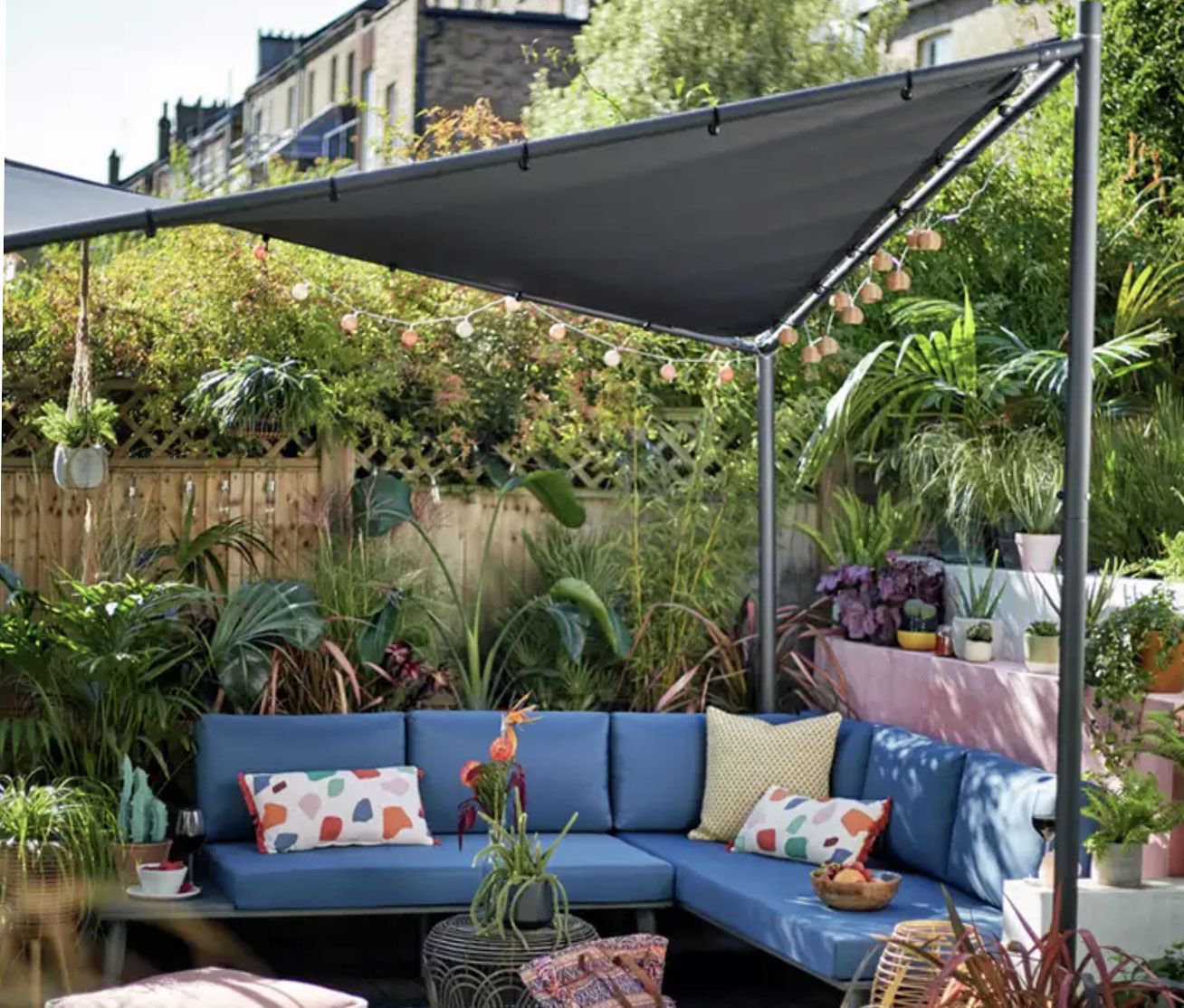 3. Build a covered porch
South-facing garden too much for you? A garden porch can be a simple structure to erect (although we'd still advise a builder rather than a DIY approach) and can give you much needed shade and a gorgeous indoor-outdoor feel. Loving this approach (above) by Ikea.
4. Invest in a louvered canopy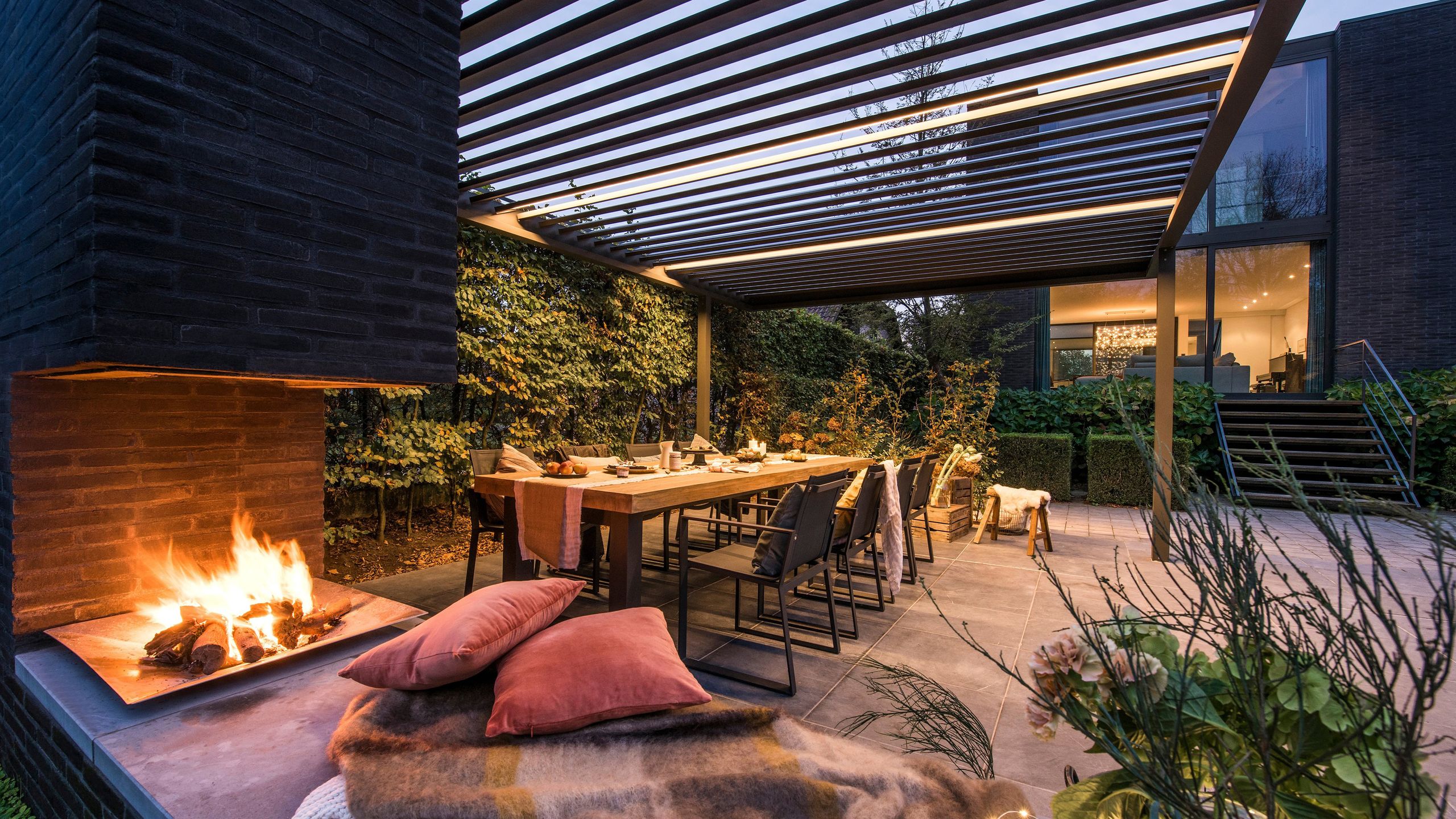 Want something substantial for a larger garden? A louvered canopy, like The Algarve by Renson shown above, is a versatile structure that can be attached to a house almost like a mini-extension or freestanding, and the blades are adjustable depending on how much coverage you want. It's not cheap (£9,200), but it's cheaper than an extension and could help you build an outdoor room or outdoor kitchen. Or, create a simpler structure, like the one below, for a much lower cost.
5. Train a climber over a patio for added shade
Fast-growing climbers such as wisteria and clematis can provide shade and hide the most basic of pergolas or garden structures. Roses, too, can be trained to climb neatly, although tend to be slower-growing than clematis and wisteria. Whichever you choose, pick for scent as well as colour.
6. Putting up a pergola to cover a patio? Don't forget about lighting
The price of shade can be a bit less light – a covered patio will certainly be darker in the evenings. So, fairy lights and festoon garlands to the rescue. The lights shown here are from Lights4fun. Find more garden lighting ideas in our guide for inspo.
More garden reads: