Dream Home Makeover is now on Netflix, and this is a series that follows influencer couple – Shea and Syd McGee the founders of Studio McGee – on all their very dreamy house transformations.
If you're not sure whether you should start watching yet another home decoration show, we are going to say yes. Because, how you go about your interior design is totally subjective, but gathering all the ideas and perspectives that you can, is a great way to find your dream look. Plus, it's a super inspirational program, Shea and Syd are a total power couple (a cute pair at that) and great at what they do. It is the perfect pick me up.
Get ready for enviable spaces, but also for lots of advice. In the first episode, Shea expresses how ''Good design provides people with a place to spend time together, to make memories, to bond'. And this is so relevant right now.
So, if you are happily ignoring a problem area in your home, because you simply can't figure out the best layout or use for the space, or if you're desperate to change it up but don't know where to start, here are a few inspirational takeaways to help you get closer to your dream space.
And, if you're thinking about going further with a complete transformation then our guide to house renovation is a great place to start.
1. You need to know what you want
It can be hard to start with a blank canvas, but it can just as hard if your space is already filled with a variety of things and therefore, uses. To be successful in your design, you need to think about what it is you need from your home and that space, on a daily basis.
If you're working from home full time, then a place to feel comfortable and away from distraction might be your priority. If the kids toys appear in every nook and corner of the house, then perhaps you want a play space, or if you're usually the first one to host cocktail hour, perhaps it's an entertainment space you need. So really weigh up your wants and needs to conclude exactly what the space should exist for, and more importantly, how it should make you and others feel. Ultimately, this will influence everything from color schemes to furniture choices, lighting and more, so it is a really defining moment.
If you are WFH then take a look at our home office ideas feature for inspiration.
2. Open plan is the way forward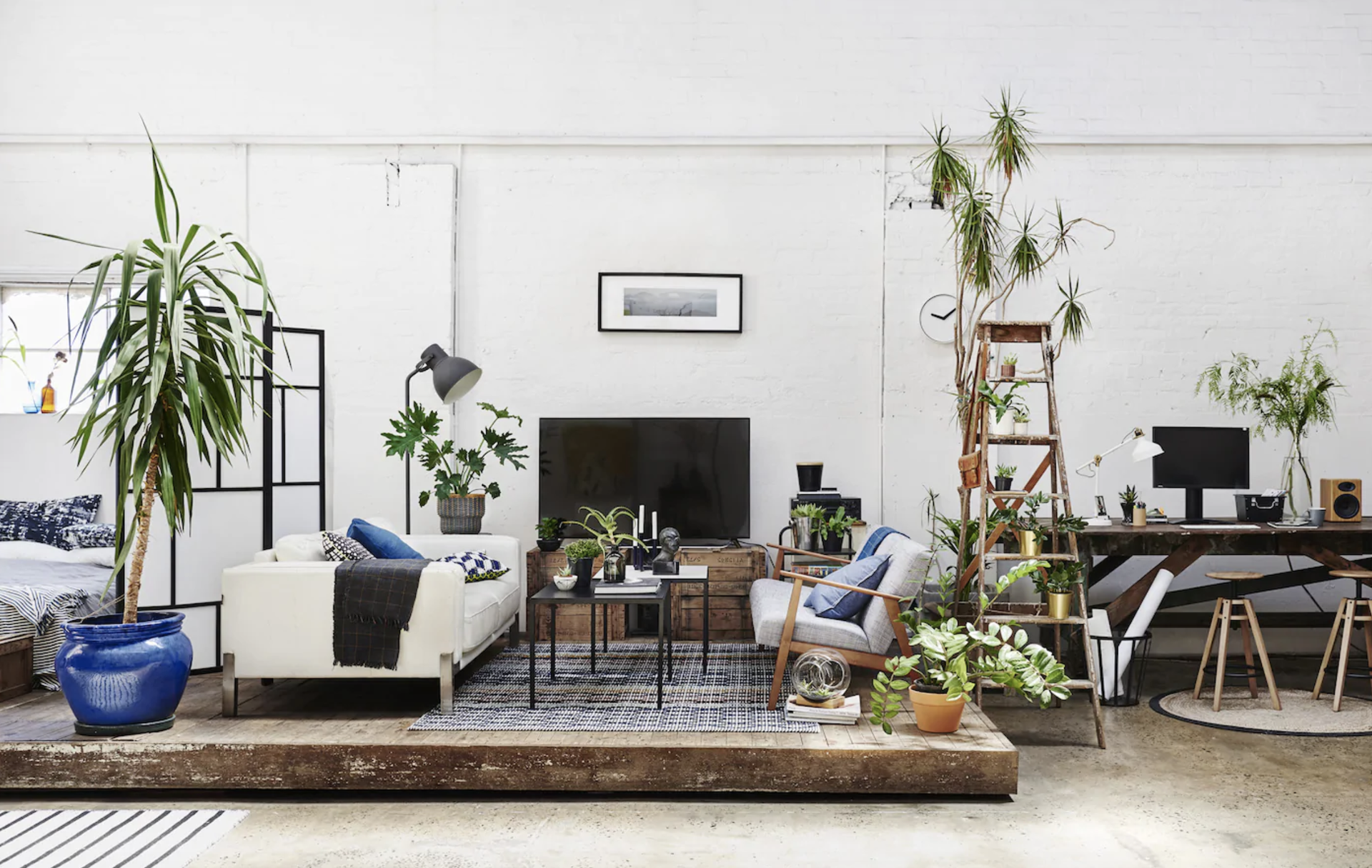 In this modern age, open plan spaces are a must, not just for aesthetics, but also for function. However, just because you have a large room, it doesn't mean you've 'successfully' gone open plan. To get this right, you need distinct zones. And to create these specific areas, that will all have a different purpose and feel to them, you need to pay attention to all the finer details.
Think about creating focal points for areas destined for more people, like a dining room space in an open plan kitchen. Then to ensure that the flow of traffic is smooth and undisturbed, the right choice and placement of furniture is paramount. Keeping big pieces of furniture, couches and the likes against the walls should free up more floor room, then individual chairs and other smaller objects can help organically define the different zones and passageways throughout the space.
Our room divider ideas are a great starting point if you're working with a studio or large bedroom space.
3. You don't need an enormous budget
Yes, Dream Home Makeover does work on million dollar, or thousand dollar home transformations – if it's a tight budget – but generally the thought evoked was that you can make your makeover work for you, and your budget. You just have to think outside the box, and above all, be realistic.
How does Shea work with smaller budgets? She prioritizes to know where to spend and save, and admits that it makes her work more creatively also. So you shouldn't let a smaller budget hold you back from creating your dream space, especially if you're willing to do a little DIY!
You can shop Threshold by Studio McGee at Target (opens in new tab)right now.
More home inspo: