Looking for Mother's Day gift ideas? This date, the 14th of March, is edging closer and closer. If are buying for a Mum, soon-to-be-Mum, step Mum, Grandma or Auntie who loves her home and is very house proud, then look no further than the Real Homes Mother's Day 2021 gift guide.
Keep scrolling for 29 unique gift ideas for 2021, whether you will be gifting in person, at the doorstep or via post – these items have been handpicked by our Shopping Editor, so they'll be sure to put a smile on her face. There's everything from beautiful blooms to a fragrance gift set, a stylish radio, edible gifts, alcohol gifts and sentimental ones, too. Click through the images or links to buy.
For more great gift guides for every occasion, head over to our hub page.
29 Mother's Day gift ideas
Scroll through our list below for the best Mother's Day gift suggestions for 2021 – for her home.
1. For the organised Mum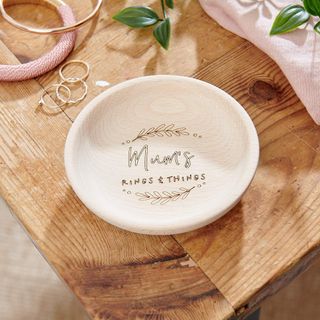 If your Mum needs somewhere to pop her jewellery at the end of the day, then this wooden trinket dish would make a lovely gift. It reads 'Mum's rings & things' and is made from beech wood. Perfect for her bedside table...
2. This home fragrance gift set for a Mum who loves candles, reed diffusers, wax melts...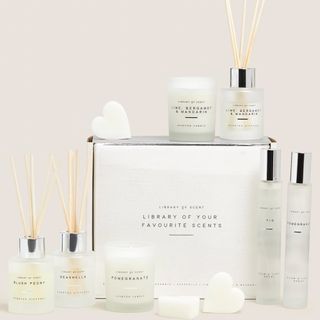 We think this might be the ultimate Mother's Day gift for 2021. This gift set is filled with everything she will love – from three mini diffusers to two glass candles, two room sprays and even four wax melts. All inside a lovely white box for her to unwrap.
3. A wellbeing bundle for a Mum who deserves some R&R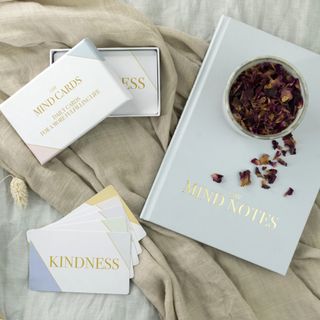 This is a unique gift idea for someone who enjoys taking time for themselves, to relax and recouperate. This bundle comes with a six-month undated journal for them to jot their thoughts down in, as well as a pack of mind cards. These cards can be looked at every day, to start her day with a smile.
4. For a Mum who loves breakfast in bed (who doesn't?)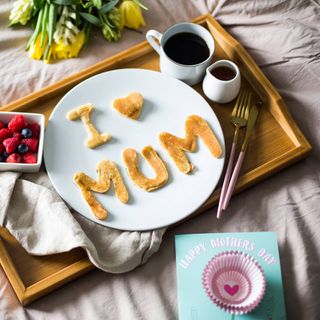 If you are buying something for the kids to give to Mum, then this breakfast in bed kit is a winner. It'll keep the kids entertained for the morning while Mum sleeps, and it's so thoughtful. Included in this letterbox kit comes pancake mix, honey and a piping bag for breakfast, and also a Mother's Day craft card activity pack – so they can make Mum a card while you do the flipping. Imagine the smile on her face!
5. For the Mum who loves baking (and is a little messy when doing so)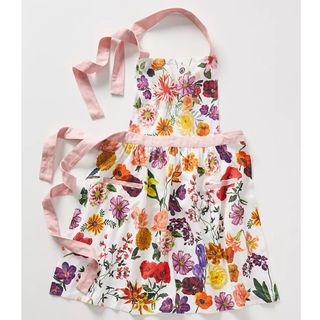 If your Mum is a star baker (in your eyes, of course) then treat her to a brand new apron for Mother's Day 2021 – this one is blooming with flowers, to put a spring in her step when she dances around the kitchen making cakes and whatever else.
6. A new radio for her kitchen – that she can move around the house with her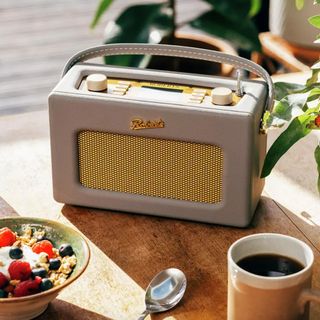 If your Mum loves to spend her days listening to the radio, while she works, while she spends time in her garden, while she bakes – whatever she enjoys – then why not treat her to a brand new one? This one from Roberts looks the part, it plays the part and it can connect to her smartphone. It needn't be plugged in, so using the handle she can take it from her bedroom to the garden, or even use it as an alarm clock.
7. For the tea-loving busy Mum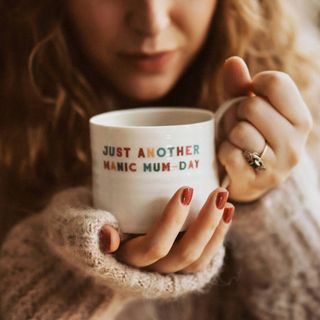 If you know a Mum who never manages to sit down to enjoy their cuppa while it's still hot, then this is the mug for them. It reads 'Just another manic Mum-day' and it'll be sure to brighten their morning tea or coffee.
8. For the Mum who enjoys cosy nights in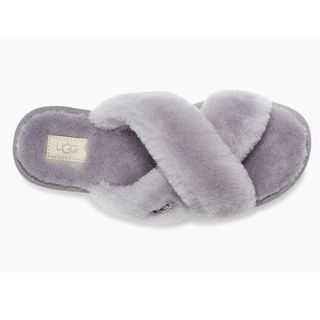 You can't go wrong with a great pair of slippers for a Mother's Day gift idea and it doesn't get much comfier than the UGG Fuzzette cross strap fluffy slippers. Lined with soft grey sheepskin, these beauties have a thick leather soul so she can wear them in the garden, too, and are exactly what's needed for a cosy night in (just add wine).
9. For the Mum who loves flowers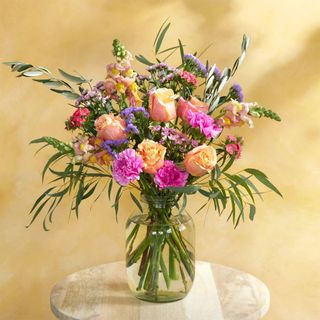 Flowers are a trusty Mother's Day gift that will brighten Mum's Day – and her living room. These ones from Bloom & Wild can be posted through her letterbox, and they come with a free card. Buy now and choose the day you want them to be delivered on. Sorted!
10. For the Mum who enjoys a tipple (or two)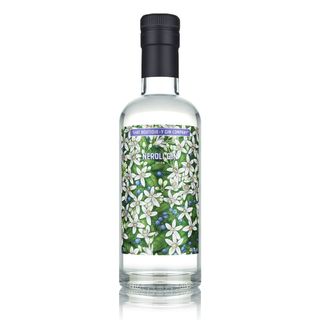 If Mum is a gin lover, then finding a bottle that she's yet to try may be a proven feat. We could put money on the fact she's yet to try this lovely-looking bottle of Neroli Gin, and it tastes as good as it looks.
11. Buying a gift for your Grandma this year? This should be it...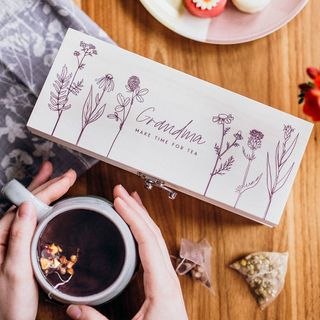 Because what Grandma doesn't love tea? This lovely wooden box can be personalised to read 'Grandma make time for tea' or even 'Mum make time for tea'. And inside will come three different types of teas – as chosen by you. To remind them to take some me time every now and then. Once they have finished all of the tea, they can use it for storing anything from their PG tips to their Yorkshire Tea. You can personalise a message inside the box to make it that little more special, too.
12. For the yogi or meditating Mum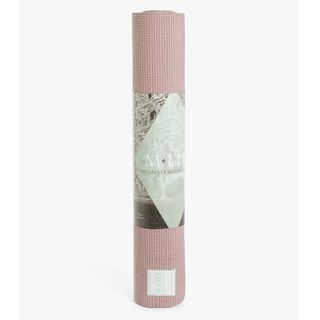 The perfect option Mother's Day gift idea for an earth-conscious yogi, or a mum determined to take up yoga, pilates or meditation, we love this bio-degradable mat that's available to buy from John Lewis. It comes in a dusk pink colour,
13. For a Mum who loves a sweet treat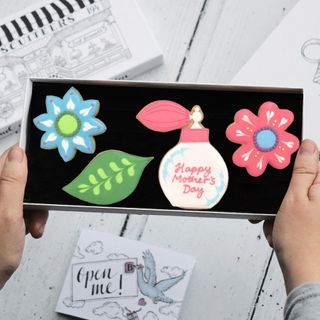 These letterbox-friendly biscuits have been designed for Mother's Day, with one reading 'Happy Mother's Day'. Perfectly colourful, flavoured with cinnamon and ginger (oooh!) and you can add a free gift message. A lovely idea for those who may not be able to see their Mum this year...
14. For a Mum who loves to host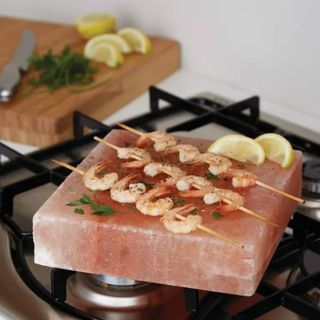 This unique serving board has the ability to cook food – just heat it up and place your food atop. It's hewn from salt mines and not only is it efficient, but it's pretty, too. It'll also infuse the meat, fish or veg you are cooking with salt, so there's no need to season.
15. For a candle-loving Mum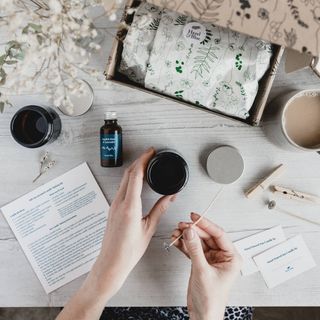 If the Mum you are buying for loves a candle – specifically, a soy candle – then why not treat them to a make your own kit? It's something for them to do come the 16th March, and in the end, they'll be left with two lovely smelling candles to make their home smell nice.
16. For the mum who deserves some decent shuteye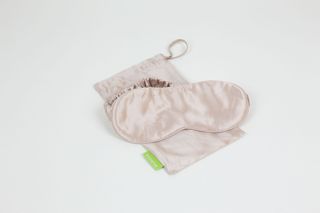 An eye mask has the ability to transform Mum's sleep – we would know as we use one every day. It's important to buy one that's of good quality, and this one is made from Mulberry Silk to keep her lashes fluttering and skin looking (and feeling) lovely.
17. For the house proud Mum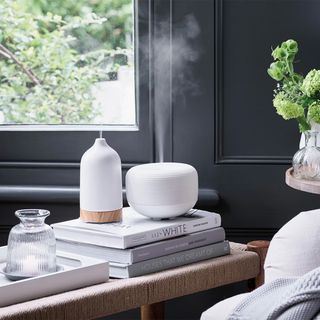 Best-selling for good reason, this electronic diffuser will be loved by Mum for years to come. An easy (and lovely looking) way to make a home smell nice, she can pop it in her bedroom to help her sleep, in the living room to make it smell fresh in there, or in a hallway so that guests are greeted with a lovely smell. All that's needed is some water a few drops of her fave essential oils...
18. For the Mum who loves to host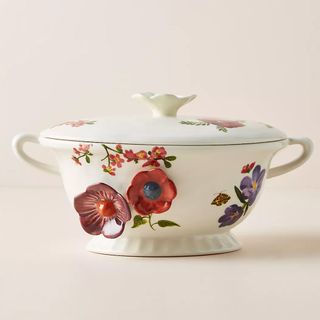 If your Mum has missed hosting this past year, then gift her something to look forward to. This lovely bowl is perfect for serving salads, pastas, soups and more –indoors and out. She'll be very excited to use it, and it'll look lovely on display in her kitchen, too.
19. For the sentimental Mum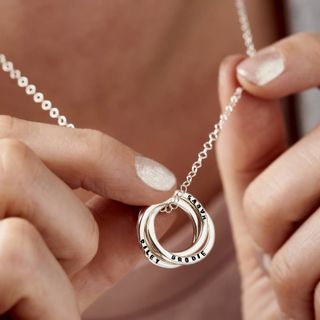 If your Mum loves receiving jewellery as a gift, then this lovely ring necklace should be in your basket. Personalise it to say three things – names, dates or her favourite things – and watch her wear it around her neck with a smile on her face. A lovely and very thoughtful gift...
20. For the mum who loves a bit of luxury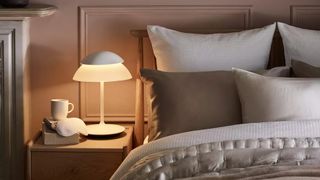 Sleeping on a silk pillowcase can revolutionise your Mums sleep. Not only that but it will keep her hair from knotting and going frizzy, it'll keep her skin smooth and it'll look lovely in her bedroom...
21. For the Mum who's into hair styling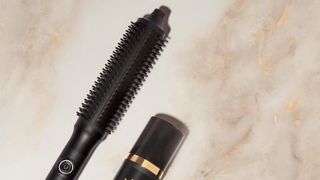 If your Mum loves trying out a new hair tool, and she loves to curl her hair, then the GHD Rise might just wow her. This best hair curler is incredible – it minimises frizz, leaves your hair looking (and feeling) smooth, and it's so easy to use. It's GHD's newest hair tool, and one of their best in our eyes.
22. For the Mum who loves magazines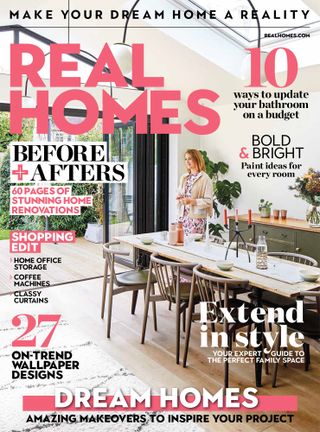 Okay, so we may be a little biased, but we think a magazine subscription – particularly a magazine subscription to Real Homes – would make the perfect gift for Mother's Day. And from just £1 per issue, you can't go wrong.
23. For the Mum who'll never have enough plants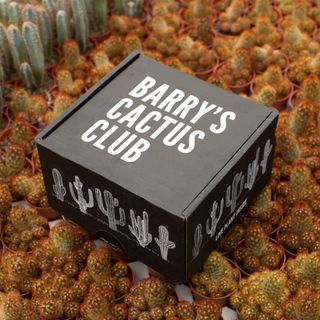 You can gift your Mum a cactus a month with help from Barry's Cactus Club – a subscription service we are more than happy that we pay for. Alternatively, you can just gift her a one-off box to see what she thinks. Included comes a cactus (a different one each month), as well as a lovely pot, a collectors card with info about the cactus and some surprise extras – from plant feed to cactus-themed pencils and more...
24. For a coffee loving Mum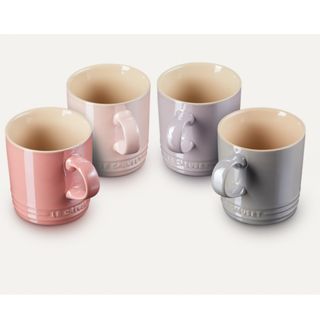 If your Mum loves a coffee – a big cup of the stuff, that is – then treat her some to Le Creuset mugs for Mother's Day this year. These will take pride of place in her lovely kitchen – and they are all different pastel colours. Love!
25. For the Mum who loves her skincare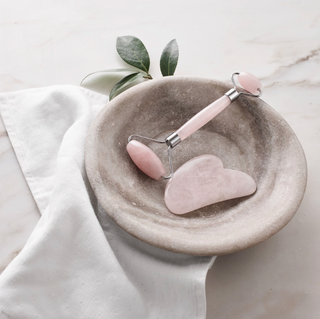 Facial rollers are a hype we have recently gotten on board with – not to mention they make your dressing table look lovely. Great for using to apply serum, buy one for Mum to help keep her skin looking fresh, hydrated and it reduces puffiness. She'll love it.
26. For a Mum who struggles to sleep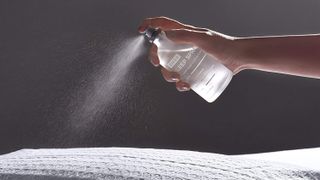 27. For a Champagne-obsessed Mum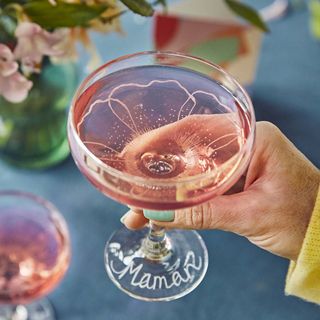 For a Mum who loves to sip her champers (or prosecco) out of something fancy, this glass features an engraved flower design, and you can personalise it with Mum's name. It'll look lovely on her bar cart, too.
28. A personalised candle – from little ones to their Mum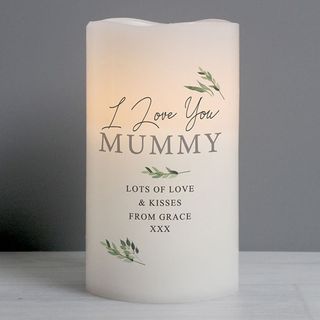 You can personalise this lovely candle with names, and it can be for anyone from a Mum to a step mum, Nan, Auntie and more. Since it's battery-operated, it's safe to use around little ones, and it's coated in real wax so it looks the part. It arrives in a bag, ready to gift, too!
29. This lovely vase from Habitat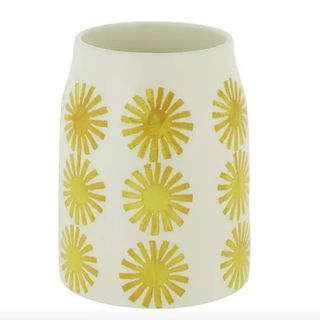 Add a spring in Mum's step and buy her this sweet vase. It's the perfect happy addition to hold her daffodils or tulips, and it's large so as to make a statement on her side. We love!
Find more Mother's Day gifts...