If your space is in desperate need of some greenery, houseplant subscription boxes may be the perfect answer. Everyone needs a little leafy friend in their house to brighten up the room and bring some more life in.
However, not everyone has time to stop by the nursery to find the perfect houseplant. If you aren't known for having a green thumb then it can seem really intimidating. This is especially true if you have pets at home since you want to ensure that the plants are safe for your furry companions.
That's where a houseplant subscription comes in. Subscription boxes for groceries and clothes are already wildly popular, but there are some pretty easy ways to stock up on houseplants for small spaces. From succulents to exotic varieties, these boxes have plenty of options to help you find the perfect plant for your home.
Quick Menu: Best Plant Subscriptions
Best houseplant subscription boxes
Why you can trust Real Homes Our expert reviewers spend hours testing and comparing products and services so you can choose the best for you. Find out more about how we test.
We've rounded up our favorite houseplant subscription boxes to the find the best options whether you're in a tiny studio or roomy house. Once you know all the best ways not to kill your plants, you can get started setting up your own home jungle.
Prices were correct at the time of publishing.
The Houseplant Box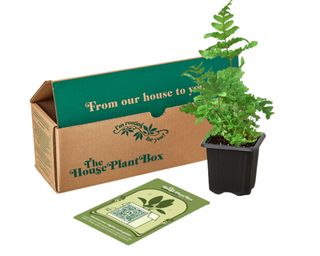 When choosing the right houseplant subscription, you want an option that fits well with your decor, as well as being safe for your furry companions. The Houseplant Box understands that well, and offers up the choice between 12 different boxes that cover everything from air plants and succulents to rare plants, and even seeds!
The cheapest box starts at $15.99, but some boxes can run as much as $99.99. Each month you'll receive a new plant, soil, a planter, and a care card that details how to take care of your new plant.

For most boxes you can expect to receive one plant, however, the air plant box includes two or three small air plants. Additionally, this box does not come with soil or a planter because of how air plants root themselves. The aquatic box is also a bit unique since these are plants intended to be rooted inside an aquarium.

If receiving a new plant every month seems a bit overwhelming, there is also a quarterly subscription available. Changing or canceling your subscription is pretty easy, you just have to send an email. From here you can edit, pause, or cancel your subscription without any extra steps required. There's a 30-day guarantee included and if a plant does arrive damaged or dead, Houeplant Box will replace it.
Your first subscription box will arrive during the first half of that month. If you sign up later in the month you can expect your first box within 7-10 business days. After that, all of your continuing plants will be delivered in the second half of the month.
The Sill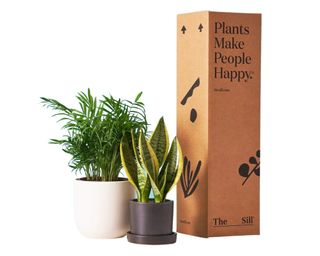 The Sill operates off a pretty simple premise: plants make people happy. Not everyone wants to spend the time to try and find a decorative or hanging planter that will look good with their plants, which is why The Sill delivers their plants potted within a planter that fits inside a decorative pot.

The Sill has three different options for their subscription boxes: Easy-Care Plants at $55 monthly, Plant-Friendly Plants at $58 monthly, and Orchids at $88 monthly. Their subscriptions run for either three months, or six-months, and you'll pay for the entire subscription when you check out. Each plant comes in a nursery planter where it is rooted and fits within a larger ceramic planter that will look good wherever you decide to display it.

The Sill does not have auto-renewing subscriptions which means after you sign up, you won't need to worry about any unforeseen charges hitting your bank account. You can gift subscriptions to friends or family, just make sure you get them the subscription that suits their lifestyle!

If you're on the hunt for a specific plant, you can also shop through The Sill and they have an amazing selection that covers everything from orchids in specific colors, to olive trees.
Hey Horti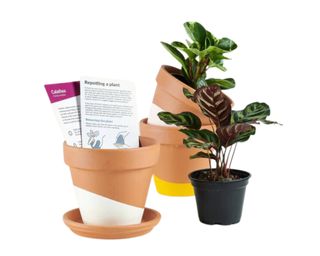 Whether you're just getting started with plants, or you already have a thriving indoor garden, you want an option that is suited to your skill set. Some plants don't require much care, while other varieties will wilt and drop all of their leaves if you move them too far away once they've gotten comfortable.

Hey Horti understands that and curates their subscription boxes to exactly what you need to be successful with plants. Their subscriptions include options like My First Plant, 12-Month Journey, and Six-Month Journey. There is also a monthly, quarterly, and even a rare plant option!

Monthly subscriptions are $25, and quarterly subscriptions will run you $22 a month. With these boxes, you can also choose between new-to-planting, pet-friendly, or Horti's pick, for your plants. The other plant subscription boxes are all more expensive since you're paying for the whole subscription at once, but they do include planters and will help you develop your green thumb.

All of Horti's larger subscription boxes also have made the effort to include non-toxic plants. This means that the plants won't cause serious damage to your pets if they ingest them. However, if your furry friends do take a chomp of your plants you should still expect some tummy upset from eating plant matter.
My Garden Box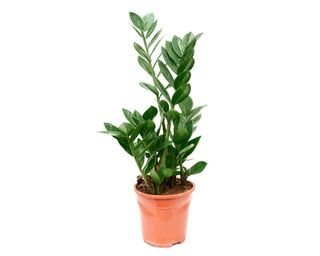 You always want the best option for your space whether you're getting plants for an apartment or a bigger set-up. My GardenBox delivers a variety of different options to let you find exactly the kind of plant or project that you're looking for.

There are six varieties of subscription boxes: House Plant Box, The Plant Club, My Garden Box, Air Plant Box, Succulent Subscription, and the Tikes Garden Box. A subscription will run you anywhere from $25 to $55 a month, and every option is available to be prepaid for up to a year.

No matter which box you decide to check out, you can expect the same quality from My Garden Box. Each option will come with a beautiful new plant for your home, along with the care and instructions to ensure that it thrives. The House Plant Box and Air Plant Box are perfect for folks who already have their own decorative planters they want to use. Meanwhile, The Plant Club, My Garden Box, and Succulent Subscription Boxes all also include a beautiful decorative planter perfect for displaying your new additions.

The Tikes Garden Box is one of their best selections, and it's built specifically for kids 6-10 years old. Each box includes a seasonal plant project, an instruction booklet, garden care tips, and a new plant. The projects include both indoor and outdoor plants depending on the season and are intended to help get kids interested in plants and garden care.
Succulent Studios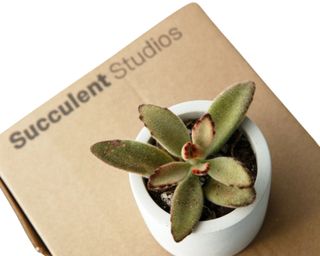 Having a full-blown personal nursery isn't a feasible option for many people. If you share space with roommates, spend most of your time in an office, or are currently living in a dorm then you might have been missing out on adding a few houseplants to your space.

Succulent Studios is a monthly subscription box that even students should be able to afford at just $11 each month, and it delivers two high-quality succulents. Their nursery is located out of Southern California, and they've been growing beautiful succulents for 40 years now. Each month's succulents are seasonally appropriate and you can expect a gorgeous variety that runs from dusky afterglow echeveria to knobby baby toes.
Succulents are small and don't require constant supervision, making them a great option for keeping plants in a dorm, or to spruce up your office. If you've had bad luck with succulents in the past you're also in luck, because each plant comes with a card that tells you exactly how to care for it, including a photo of a healthy plant. The shipping boxes are also biodegradable, which means you don't have to worry about it moldering in a landfill once you toss it out.
Plant of the Month Club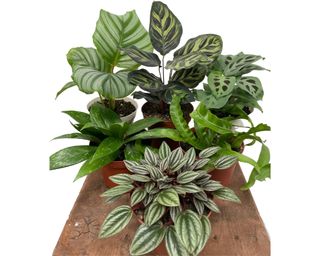 Adding indoor plants to your home offers a variety of benefits from giving you a living thing to take care of, to helping to improve the air quality in your space. However, when looking at plants for your home, you always have to consider the space you have available to fill.

Plant of the Month Club offers a subscription that will deliver a new plant each month, and there are three options to choose from. The small plant subscription will deliver a four-inch houseplant each month, the medium plant option will deliver a six-inch option, or you can snag their combo plant subscription which delivers both a small and a medium plant each month.

Since you know how large the plants being delivered are, it makes things easier on you when planning. Each month's plants have care instructions on the website, so if a plant is throwing a fit or dropping leaves, you can double-check that you're taking appropriate care of it. Subscriptions are paid month by month and run from $15 to $45. You can cancel at any time, and each month's plants are a surprise, making it a fun delivery when it arrives.
Lively Root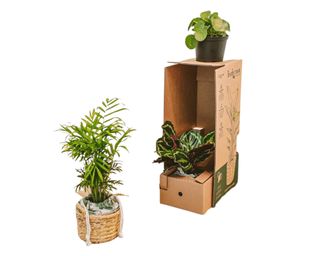 Lively Root offers a subscription service with tons of options that include monthly and quarterly subscriptions catering to pet-friendly plants, easy-care plants, miniature roses, and more! You can easily edit or cancel subscriptions, as well as move between different types of subscriptions so you never end up with a plant you don't like.

For personal subscriptions, you have the option between monthly or quarterly deliveries, and there are a variety of box options to pick from. You'll also pay for each subscription before it delivers, instead of a pre-pay option.

When it comes to gifting subscriptions, they have a specific option just for gifts. You'll pay for a year of quarterly deliveries, and choose when, and where they will arrive. When you set it up you'll also be able to choose what kind of plant subscription they'll receive, but the exact plants will stay a surprise.

Lively Root also includes a 100% Happiness Guarantee. This means if you, or the gift recipient are unsatisfied with the delivery you can reach out, and Lively Root will make it right. It's also easy to adjust, or cancel your subscription right from your account page on their website!
Bloomsybox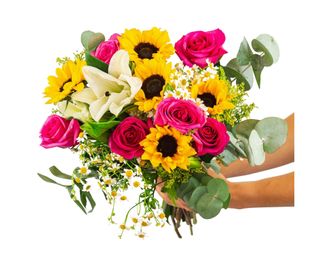 Houseplants may live for years, but sometimes you want the bright colors and scent of fresh flowers in your home. That's where Bloomsybox comes in, offering subscriptions for both fresh bouquets and houseplants. They offer weekly, biweekly, and monthly subscriptions. Their weekly and biweekly only offer one option, but there are three tiers of monthly blooms available at different price tiers.

They also offer specialty subscription boxes. These include houseplants, roses, tropical flowers, houseplants, pet-safe blooms, and a special bouquet that is inspired by the New York Botanical Garden.

When choosing a subscription you can make it a gift, making this an easy way to deliver plants or flowers to friends and family. You're billed immediately when signing up, and if you choose auto-renew, you can expect the bill 8 days before your next subscription ships.
FAQs
What should I look for when getting a flower subscription?
Size: The first thing to take stock of is how much space you actually have, it's easy to go overboard and wind up with plants crowding each other for sunlight.
Sun & temperature: Be sure to check on the type of sun your plants will have access to, along with what they need in terms of temperature in order to thrive.
Pets: If you have furry friends in your home, it's crucial that you take the time to be sure the plants you have in your home aren't going to cause them issues.
Care: The last big thing to think about is what your new plant will need from you in order to grow and thrive. Be sure you're picking plants that you are confident you can care for or options that include detailed plant care instructions to help you develop your green thumb!
Can I get a houseplant subscription if I have pets?
Many subscriptions have pet-friendly options, but it's easy to bring in a plant that can cause injury, or even death if your pets get a mouthful of leaves. Double check the description before ordering and when it doubt, with a veterinarian.
---
Plant subscriptions offer a fun and easy way to fill your home with life without having to worry about sourcing them yourself, or figuring out how you'll get them to your space. Our favorite pick for most folks is The Houseplant Box. It has several different options for subscription boxes, includes everything you need to get started, and ensures you'll know exactly how to take care of your plant when you receive it.

For anyone looking to spruce up a smaller space, our pick is Succulent Studios. Their succulent subscription is super affordable even on a budget, and since succulent stays small they can easily fit on a desk or shelf without question.