If you're committed to small space living – either because you're renting, living in a big city or just love the tiny country cottage you've found, chances are your garden is on the small-side, too. So how to make the most of a small garden? Follow our tips to make the most of yours.
1. Less is more in a small garden
Narrowing your wish list of what you'd like in your dream garden is vital, explains garden designer Kate Gould: 'If your wishes and expectations won't ever squeeze into your space, you will always end up with a garden that falls short of the mark, so consider the elements you really want and weigh those against items that you might be able to do without.'
2. Make the garden more useable, for longer
'Consider, too, what will make the garden more useable (such as garden lighting); or easier to maintain (think, automatic irrigation); and have a longer season of interest (evergreen planting is key) and the result should be a garden perfect for you and the life you lead,' concludes Gould.
3. Create a clever layout to maximise space
Simplify your scheme keeping the layout bold and striking with room for garden furniture as well as circulating space.
'Try visual tricks, too,' says Chelsea Flower Show gold medallist Paul Hervey-Brookes. 'It's a mistake to think having an expanse of large paving will create the illusion of space. Often it emphasises the smallness. Create mystery and the illusion of more garden by concealing part of it. Our minds always want things to be bigger, and if you can't see all of your plot at once, it can double or triple in size in your mind.'
4. Introduce different levels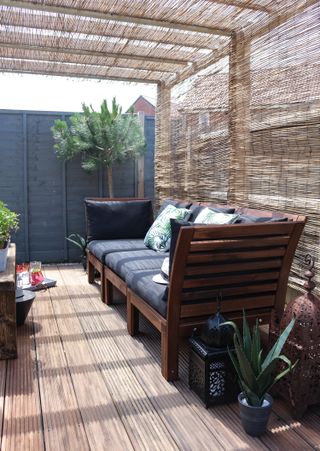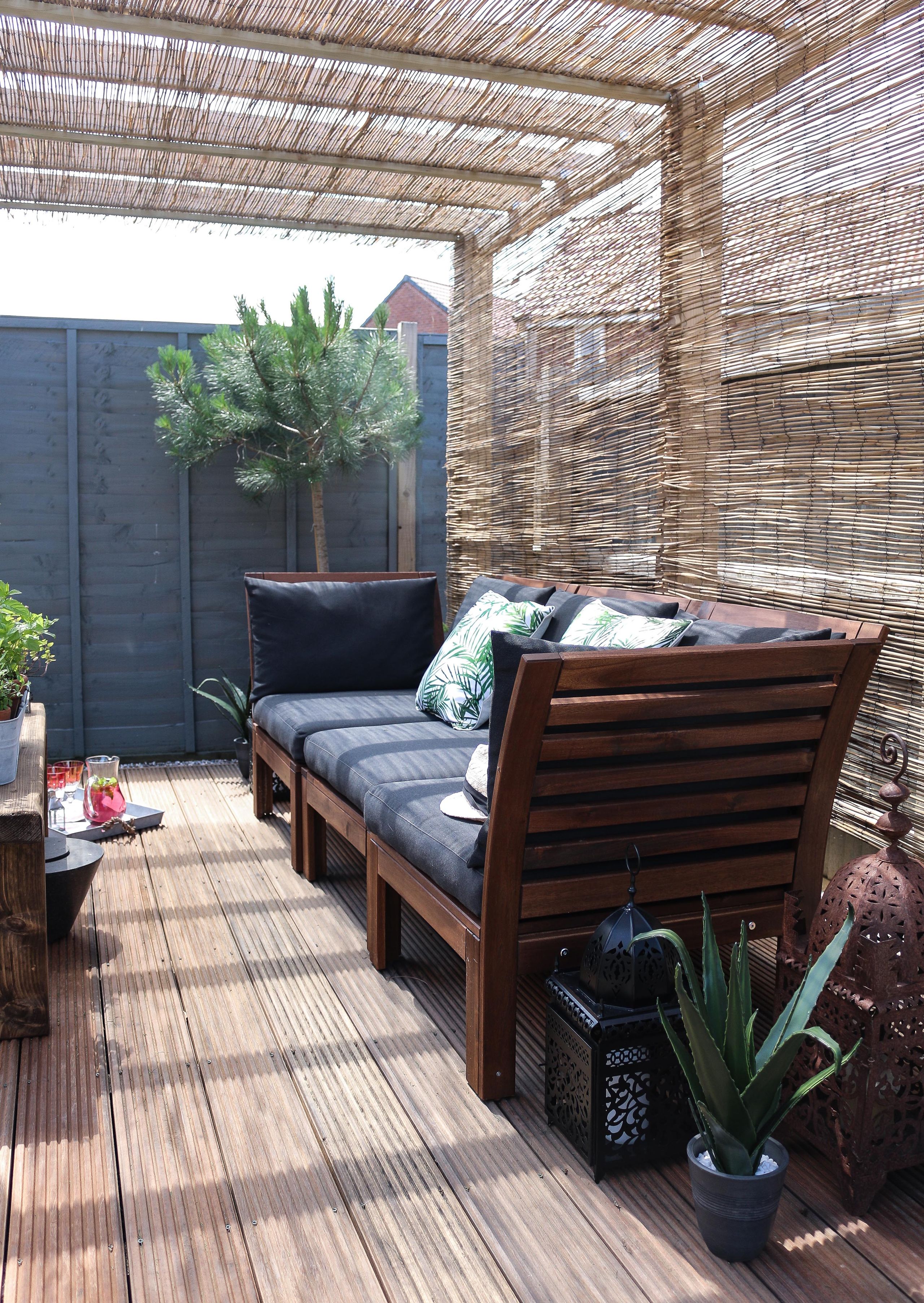 'Use different levels; going down into a seating area makes you interact with the garden from a new perspective,' continues Hervey-Brookes.
5. Cultivate a kitchen garden
You can still cultivate fruit and veg in a small kitchen garden, even in the most compact of spaces. 'Mix them in with flowers in the beds, or plant in pots on a terrace,' adds Hervey-Brookes. 'Make the most of a small patch by cultivating crops you love.' Runner beans and peas on upright frames can be incorporated with sweet peas for an abundant display, and make use of vertical space.
6. Bin the lawn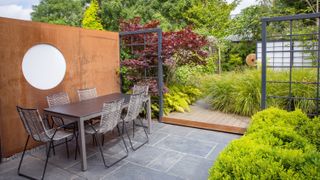 'Tiny garden? Bin the lawn and go for additional paving , laid diagonally from the perspective of the house to create a visual trick of making the space feel bigger. On a budget? Go for cheaper, light-coloured gravel in sunny spots, and bark in shade,' advises garden designer and horticulturalist Matt James. 'Quality artificial turf is also an option; you'll cut maintenance time in half and, with no need for a mower, free up precious garden storage, too.' Desperate to keep a lawn? Invest in size-appropriate tools, such as lawnmowers for small gardens.
7. Small garden? Think big
'Small pots, small plants and small paving units will make a small garden feel busier – and therefore smaller. Think big, even if space is tight,' continues Matt James. Keep pots and planters in the same style using multiple sizes in complementary shapes to maximise impact and create a cohesive garden scheme, too.
8. Think tall, too, in a small garden
Use neighbours' walls, the side of the garage, and fences topped with trellis to grow climbers. Hang baskets, fix window boxes full of trailing plants to the house wall and plant tall, but narrow, trees or canopy trees on boundaries. Potted bamboo can be a good substitute if you're renting. All this will exaggerate your garden's size and pack it with greenery, too.
9. Grow a container garden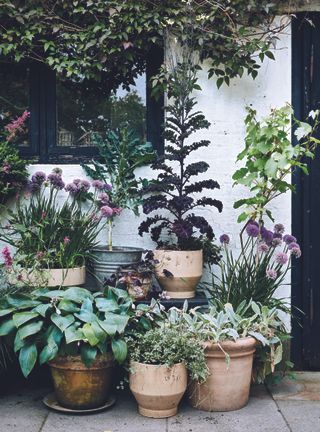 Talking of large pots and planters... they're perfect for cultivating a low maintenance container garden in a small space. Plant bold, textured leaves and contrasting forms that look good both in daylight and at night to maximise the amount of time the garden can be appreciated.
10. Use space-enhancing material and plant colours
Where possible, use reflective and light-coloured materials as they will make the space feel larger. The same goes for plants: choose light, bright colours and your small garden will feel larger.
11. What not to do in a small garden
Don't:
Mix and match too much; too much clutter will make the space feel busy.
Buy plants on impulse; stick to your scheme to ensure the overall design is not diluted.
Buy furniture that isn't useable all year; a small garden needs to look dressed at all times so do consider all-weather cushions. It also saves on having a shed. Worse case scenario: invest in folding furniture that can be neatly stashed when not used.
Use materials that need constant cleaning; all small gardens, especially town gardens, are prone to dirt from pollution, so consult a stone merchant to select a stone that works for you and your expectations.
More on small gardens: