When setting up your space, avoid these things people who WFH never have in their small office. From office supplies to the right desk, there are plenty of items and design elements a small home office needs. But what about the items your home office doesn't need?
When your home is also your office, boundaries begin to blur. In order to make your home office a productive space where you can separate your home and work life, establishing boundaries is necessary. Since many remote workers have turned their storage closets or their garages into workspaces, another issue can be the lack of square footage.
While it might be more exciting to find small office ideas you love, it can be more difficult to understand what items or design elements can be detrimental to your concentration. Here are a few products and design elements experts recommend not having in your small home office.
All the things people who WFH never have in their small office
Whether you work from home full-time or work from home on days you're not in the office, your home can be a refuge and a place to think, concentrate, and get the job done. When it comes to your home office, ridding the room of clutter that's making you overwhelmed can improve your concentration and your mood.
By establishing what is necessary and what could actually be detrimental to your work process, you can create a space that works with you, each and every workday.
1. Overhead lighting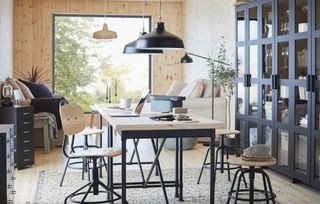 Artem Kropovinsky, an interior design expert and founder of Arsight, a New York-based interior design studio, suggests changing your small apartment lighting can change the way you work.
Instead of only using your overhead ceiling light, consider other options. "Desk lighting tends to be overlooked. A lamp that changes brightness and color temperature can shift the vibe from morning focus to evening wind-down, mimicking the sun's cycle," he says.
This highly-rated table lamp available on Amazon is capable of just about any color so you can find what makes you feel calmer. Try changing between warm and cool tones.
Artem Kropovinsky is an interior design expert and founder of Arsight, an award-winning interior design studio based in New York, NY.
2. Distracting noise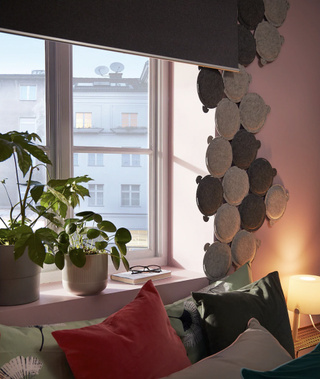 For many remote workers, working among a noisy family or roommates can be an issue. Instead of using headphones, consider a more foolproof option, like soundproofing your apartment.
"Soundproofing is rare in home offices but so needed," Kropovinsky says. "A fabric panel or acoustic tiles can soften echoes, making both thinking and virtual meetings more clear."
You can pick up soundproofing wall panels from Amazon and install them pretty easily yourself. No more distractions while on a Zoom call!
3. Bulky storage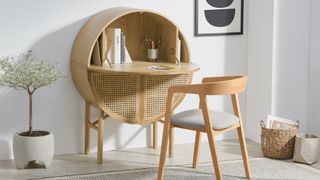 In a small office, every square inch matters, meaning large storage furniture isn't always the best option. Instead, Kropovinsky says to opt for more functional furniture pieces for a small space.
"Home offices usually lack clever storage," he advises. "Think less about bulky filing cabinets and more about built-in shelves and secret nooks that keep clutter at bay and the mind clear."
4. Clutter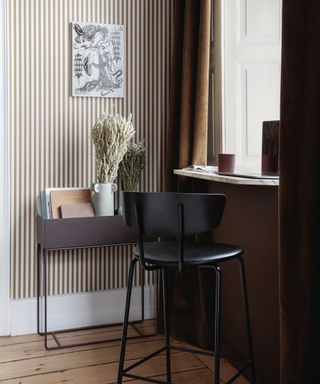 The Director of Public Relations at Empathy First Media David Triana, knows this subject all too well. "I've been working from home since 2020," he says. His solution for keeping his workspace free of distractions? "I try to keep any miscellaneous items that cause clutter out of my home office, such as mail," he advises.
For him, ridding a small space of clutter means more than clearing your desk. "If your remote job requires lots of video calls, keeping any sort of vanity items out of view is very important," he says. "Leaving that in your video background, even with a background filter, can be unprofessional."
David Triana is the Director of Public Relations at the digital marketing agency Empathy First Media.
5. Uncomfortable chairs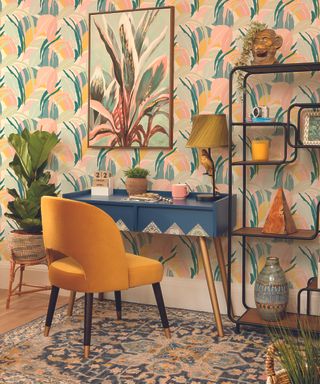 Interior designer Soledad Alzaga believes in the power of great home office furniture. Her suggestion for what to toss out of your space? "Uncomfortable furniture," she says, "especially your chair and desk".
While it might be tempting to go for more beautiful pieces versus full-on ergonomics, Alzaga believes you don't have to sacrifice style for function. "You can use beautiful furniture, but comfort should be a priority."
Our favorite Amazon office chairs include many budget-friendly options like this ergonomic mesh office chair which starts at just $23.99.
Soledad Alzaga is an interior designer and founder of Soledad Alzaga Interior Design. She has been a professional designer for more than 15 years.
Products to keep your office organized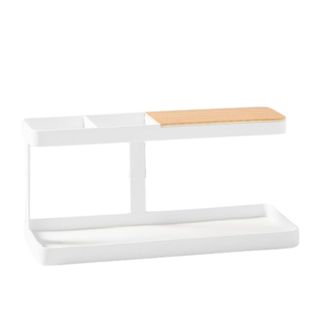 Minimal
1. Yamazaki Deskbar Accessory Storage
Price: $36
If you find yourself buying the same pack of pens or staples over and over because you lose track of them, this desk organizer keeps everything on view, keeping you from having to make repeat purchases.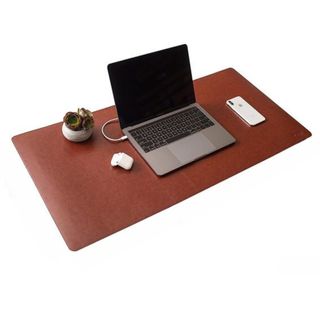 Decluttering
2. Nordik Leather Desk Mat Cable Organizer
Price: $19
In a small office, if your desk is disorganized, your entire space can feel disorganized. Instead of switching out a new desk or creating more clutter on other tables, consider this desk mat organizer that helps conceal your cords and keep everything simple.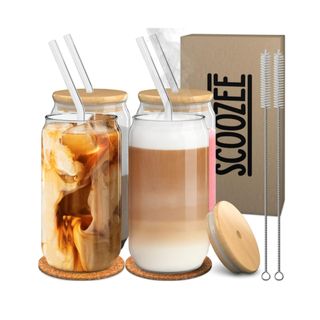 Set of four
3. Scoozee Store Glass Cups with Lids and Straws
Price: $15
For many, a great work day means a sufficiently-caffeinated work day. These glass cups with straws are a great way to carry your beverage from Zoom call to Zoom call, without spilling.
FAQs
What are some ways I can organize my home office without purchasing new items?
There are plenty of ways to organize your room with too much stuff without running out to a department store or scrolling through an online marketplace. In fact, decluttering might be your first step in understanding how you want your space to function.
Reusing items from around your house that you no longer use, like a living room chair no one ever sits in or a computer monitor that's been tucked away in your storage closet, is also a great option for getting closer to the home office of your dreams.
What are some ways I can establish boundaries in my makeshift home office?
After clearing your space of these, it's important to consider what could be a huge detriment to your work from home life: lack of physical boundaries. If your office is a makeshift space in your home, it's important to establish boundaries, even if that's done with a curtain or piece of furniture. Separating your personal life and work life can make your work days more productive.
---
From establishing boundaries to understanding what makes your day more productive, creating the ideal home office for you might mean ridding yourself of items.
By understanding what works for you on a personal level, you can create a modern home office that works best for you. When you create the home office of your dreams, you can finally rid yourself of one more thing: the dreaded Sunday scaries.