Learning how to declutter a small space is important for making sure it stays organized and usable. Even just a few displaced items can make a place look messy, which is why it's a good idea to get on top of tidying it up.
Living in a small space myself, I understand how easily they can get filled up with items. One minute I've put down a few things, and then the next minute, bam — my whole place looks super unaesthetic. I also know how overwhelming it can be to get started on getting everything in order.
Thinking decluttering could be a good idea for your small space? I've spoken to experts to find out how to do just that. They've given plenty of tips and tricks that will make the process super easy, and that you can do straight away, too.
6 tips for decluttering your small space
Follow these steps for decluttering your home, and your place will look so much better.
1. Adopt a minimalist mindset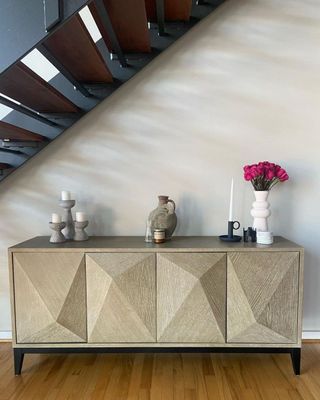 Yes, I know — it can be hard to let go of things. But if you want your place to be tidy, you've got to be a little bit ruthless. "Focus on keeping only what you truly need, use, or love," says Hashi Mohamed, president of Ivy Cleans. "Begin with one area or room at a time to avoid feeling overwhelmed." As the queen of clean Marie Kondo says: If it doesn't spark joy, it's time to let it go.
Hashi Mohamed is the president of Ivy Cleans, a premier cleaning and lifestyle solutions company based in Minneapolis, Minnesota. Specializing in cleaning, organizing, and promoting a holistic lifestyle, it is passionate about transforming spaces into clean, organized, and vibrant environments.
2. Use sectional organizing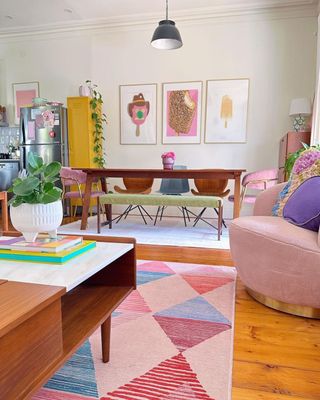 Second of all, go into each space and assess what you use it for. "Sectional organizing involves dividing your area into sections based on specific activities, such as studying, lounging, and dressing," explains Nicole Gabai, professional organizer and founder of B. Organized. "Take some time to think about what activities you plan to do in each area so you can create a layout that works for you." To make this easier, you could write these down and draw out how you want each room to be organized.
Nicole Gabai is the founder of B. Organized, a Golden Circle member of NAPO (National Association of Productivity & Organizing Professionals), and the author of the bestseller The Art of Organizing: An Artful Guide to an Organized Life.
3. Divide your spaces into zones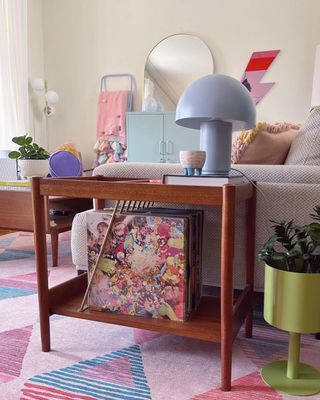 For an efficient organizing system, it's useful to divide your space into zones. "It's important to prioritize frequently used items and keep them in zone one, which is the most accessible area," Gabai says. "Less often used items can be placed in zone two or zone three." For example, in a small room's study section, you should place items you use daily in zone one, such as your computer, pen, and notepad. Items like a textbook that you reference occasionally can go in zone two, which could be a small bookcase.
4. Use vertical space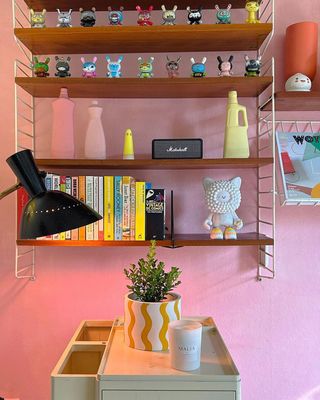 Another crucial factor to take into account is the vertical space. "The aim of optimizing any given space is to utilize the height efficiently and avoid wasting valuable vertical space," explains Gabai. "A practical solution could be employing Command hooks to hang your hats on the wall or adding extra shelves." Gabai also recommends using shelf extenders, if you have a small kitchen and need more storage space inside your cabinets.
5. Consider multi-purpose furniture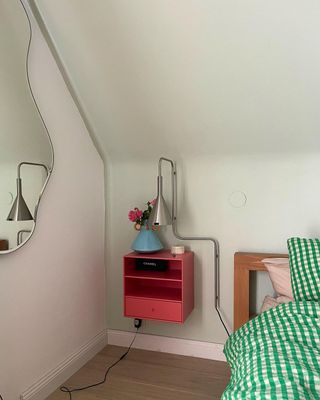 Being thoughtful about what furniture you choose will help you maximize your space's usefulness. "Consider multi-purpose furniture like a storage ottoman or a wall-mounted desk," says Mohamed. Lift-top coffee tables and beds with storage are also useful options. Anything that provides dual services is not only great for organization but also will allow you to get more bang for your buck.
6. Regularly reassess your space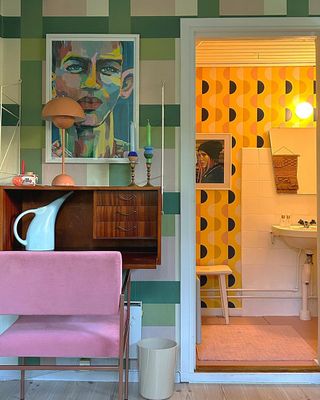 Once you've initially decluttered, it's important to keep on top of your hard work, to prevent it from being untidy again. "Remember, the key to decluttering in small spaces is to prioritize what truly adds value to your life and let go of the rest, creating a more functional and peaceful environment," Mohamed finishes by saying.
3 buys to help you declutter your small space
Want to take your decluttering game to the next level? Here are three budget-friendly buys that are savvy and stylish.
The prices below were correct at the time of publishing this article.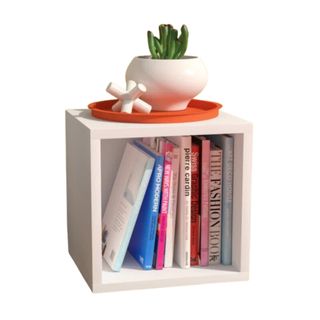 Versatile
1. Ebern Designs Bolan Bookcase
Price: $31.04
Zoning out your items is one of Gabai's favorite ways to declutter a small space. This bookcase is a clever way to do that in many rooms, as it can easily be tucked into small gaps, as well as fitting under desks and on top of work surfaces.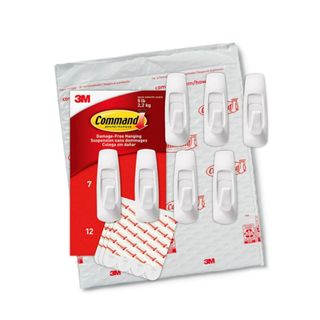 Renter-friendly
2. Command Large Utility Hooks
Price: $10.99 for seven
If you're living in a rental and can't drill hooks into walls, Command hooks are your best friend. They're easy to peel and stick on, and they won't leave damage, either. Use them for coats in your small entryway, for towels in the bathroom, and wall decor for your living room.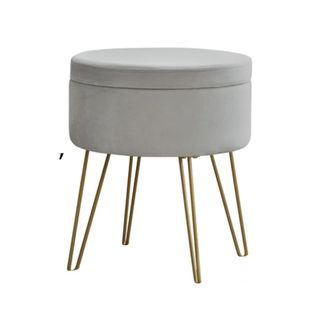 Chic
3. Mercer41 Wolfeboro Storage Ottoman
Price: $53.41
This storage ottoman is perfect for smaller spaces, as it won't take up much square footage, but it can be used for plenty of things. I think this would work especially well as a small living room idea, as it could double as both a seat and a footstool.
FAQs
How do you organize a room with too much stuff?
Begin with one area or room at a time to avoid feeling overwhelmed. "When decluttering, follow the four box method, which is having boxes or bins labeled as keep, donate/sell, trash, and unsure," says Mohamed. "If you haven't used or needed an item in the past year, it might be time to let it go." Once you've done this, you can re-arrange the leftover items into zones depending on how much you use them.
How do you start decluttering when you feel overwhelmed?
Start with one room, and come up with a plan for sorting your items. Then, take your time when organizing — it can even be a therapeutic process. You could even put on some music or your fave TV show, so you have something else to focus on while organizing.
---
Now you've taken all the trash out of your small space, you might want to bag some buys to make your place look even neater. These small space organizers are so clever and are shopper-approved.