If you're looking for reasons to buy a sofa bed rather than a sofa, search no further: this feature will tell you all you need to know. Most of the reasons why a sofa bed is better than a sofa are lifestyle-related, but there are a few things about modern sofa beds that you might not know, and which might just swing you in their favour.
Once you've decided which option is best for you make sure to check out our guides to the best sofa beds or best sofas available right now to find an option that's stylish, practical and on budget.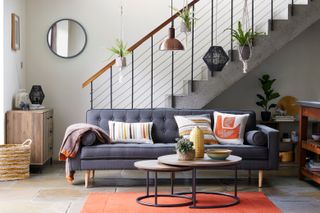 1. A sofa bed is as comfortable to sit on as a sofa
Why you can trust Real Homes Our expert reviewers spend hours testing and comparing products and services so you can choose the best for you. Find out more about how we test.
Approach buying a sofa bed just like you would a sofa, checking its frame and fillings for both quality of construction and how it matches your personal preferences. Sofa bed fillings include foam (for a firmer, smart-looking seat); fibre (for soft support); or plump feathers (for a soft, squashy looking sofa). Sofa beds do tend to feel firmer than sofas, so picking one with a combination of softer cushion types – fibre seat cushions and feather back cushions, for example – will give you the best balance.
As for the frame, look for a sofa bed with (ideally) a hardwood frame that's screwed and glued.
2. Modern sofa beds are just as good looking as sofas
Gone are the days when sofa beds were lumpy, heavy pieces of furniture you felt you had to reinforce the floor for. Many, particularly contemporary sofa beds (see our buyer's guide for the best), are as chic and svelte as they're non-bed sofa counterparts. Just look at this Mid-century modern style sofa bed (below) for proof of our point.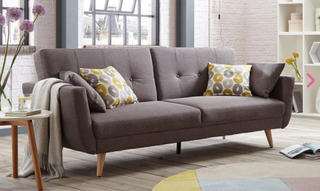 3. Sofa beds come in all shapes and sizes
Sofa beds used to be narrow two-seaters at best. Now, there are beds in a box, loveseats, two-seaters, three-seaters and L-shaped, all of which can be easily converted into sleep surfaces to suit your space and guest numbers.
Function-wise, there's plenty of choice, too, from pull-out sleep surfaces to sofa beds with backs that fold backwards to provide an instant double bed. Choose one that suits you best: pull outwards and you'll need plenty of floor space in front of the sofa bed; fold backwards, and you'll need to pull out the entire sofa before you can push the back down.
Looking for space-saving options? Look for armless sofa beds: doing so will allow you to gain extra sleep space if you sacrifice space-stealing arms. Our favourite is the Kelso sofa bed from Dreams (see below).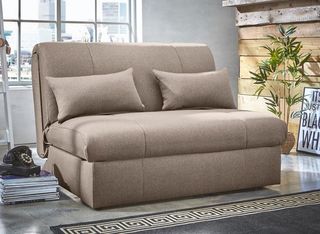 4. Sofa beds can mimic traditional sofas
If yours is a traditional home, you'll want to be browsing traditional sofa beds to complement it (jump to our guide to see our pick of the best around). Well, the good news is that all your favourite traditional sofa styles, including the mighty Chesterfield, are now available as sofa beds, too. Genius.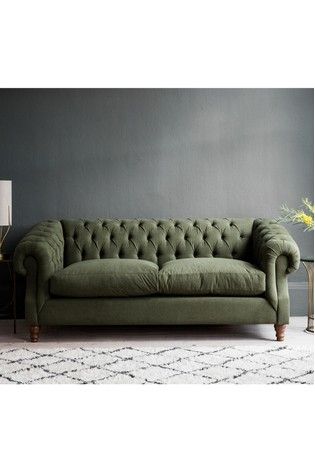 5. Sofa beds come with clever, space-saving features
We know what you're thinking: if you've got a sofa bed, you'll need somewhere to stash all that extra bedding. Well, the good news is that many sofa beds come with hidden storage. And if you don't want to keep bedding in there, they may great places to stick all that household clutter you've gathered and don't have a place for.
Storage in a sofa bed doesn't stop there: some now come with pull-out tables to hold food and drink, too.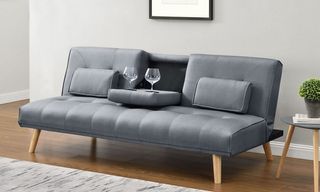 6. Sofa beds are as comfortable as a real bed
We've all slept on a terrible sofa bed, right? They're never quite big enough, the mattresses are terrible and you can feel the bed frame beneath. That's old sofa beds. Those days have gone.
Now, thanks to advances in manufacturing technologies and, no doubt, consumer demand, sofa beds are made for comfortable sleep, and the best are made for permanent sleep, so should provide you with as much support as a proper bed.
What to look for? Other than a well-made frame and base, a sprung or foam – and in particular a memory foam – mattress of a decent depth will be a real bonus. Don't just consider what your guests (or you) will be lying on; the size of the sleep space is vital to comfort, too, so ensure the sofa bed that you're considering for two sleepers has a big enough mattress to comfortably contain them.
7. Sofa beds are great for kids' sleepovers
If your child's bedroom is small, a single armchair sofa bed or bed in a box in the corner is a useful buy; failing that, a double sofa bed in the living room will accommodate them, especially as they get older and want to stay up all night watching Game of Thrones.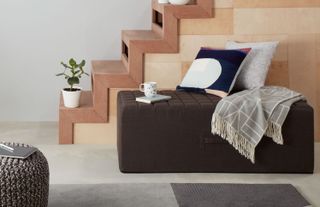 8. Sofa beds are better than sofas because they save space
In a small house, flat or flat/house-share, sofa beds for small living rooms will be invaluable, giving you a spare bedroom when you need it at the drop of a hat.
Having a sofa bed in the living room, snug, TV room or in a bedroom makes perfect sense for families in larger homes, too, where guests might be frequent, but a guest bedroom not worth the space sacrifice.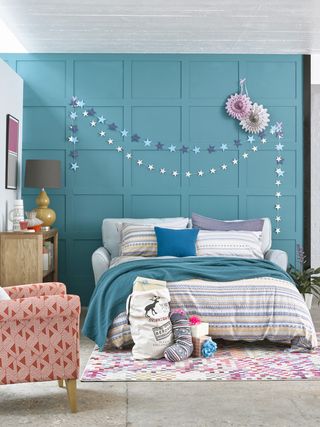 9. Sofa beds mean you don't need to store a guest bed
A sofa bed isn't as cheap as a blow up bed or a fold-out bed, agreed. However, having one as a usable sofa does mean that you won't have to store away bulky sleep surfaces in a cupboard or loft space that could be more usefully employed.
10. Sofa beds are a good investment if you're on a budget
If yours is a small furniture buying budget, buying a sofa bed can save you money because you can use one single piece of furniture for two purposes: seating and sleeping. And, you needn't spend a fortune on a good quality sofa bed, either. We've got tons of sofa beds under £500 to choose from (our favourite is the oh, so stylish Kota sofa bed from Habitat, below). Plus the latest sofa bed deals this month to find a bargain, too.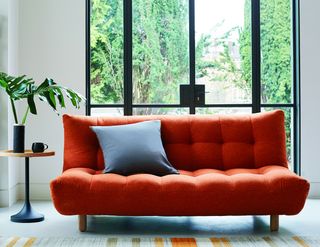 11. Sofa beds aren't just for guests either
Hear us out, we are sure you and your other half are very happy together and we aren't suggesting that a sofa bed basically becomes the dog house, but if you live in a one bed flat it is useful to have the extra sleeping space just in case. Maybe one of you is sick and gross, or someone's coming in late and doesn't want to disturb, it's much comfier sleeping on sofa bed than it would be just a sofa.
More on sleeping over:
Small Spaces Month:
This article is part of Small Spaces Month, brought to you in association with the new Real Homes Travel Edition. A compact version of our hugely respected monthly magazine, Real Homes Travel Edition brings you all the same great content as the full-sized edition, but in an even more bag-friendly format that's perfect for inner city commutes and French riviera holidays. Get yours now at WHSmith, Easons and selected newsagents.