Whether you've just moved into a new place that doesn't feel quite like home yet or you're feeling like your space needs a refresh, there are so many different ways to make your home smell good and bring your signature scent into your space.
No matter if you're a gourmand girlie or love the feel of a floral or citrus scent, you're covered with this guide to all the different ways to get rid of any stinkiness in your space, and how to get (and keep) your home smelling dreamy AF.
Not sure what exactly that scent is yet? Don't sweat it, and scroll on for our team's favorite products used in our own homes, plus luxurious picks to help you discover exactly what your home fragrance vibe is.
1. Neutralize odors
Real talk: Lighting a bunch of scented candles when your home has some questionable smells going on isn't going to fix the problem — it's just going to make your space smell funkier. Before you invest in any luxe home fragrances, start by neutralizing odors in your space. We're talking the laundry room, bathtub, toilet, oven, and fridge.
Make sure you're also regularly taking out the garbage, keeping an eye on your perishables in the fridge, and regularly cleaning your washing machine. It's so easy for odors to gradually build up without us noticing, and eliminating them with household staples like baking soda, vinegar, and our favorite cleaning paste, The Pink Stuff, is a vital first step to getting your home smelling good.
Our fave for cleaning
Arm & Hammer Baking Soda 3-Pack
The best cleaning vinegar
Heinz All Natural Multi-Purpose Vinegar
A deep cleaning hero
The Pink Stuff Original Cleaning Paste
2. Consider your cleaning products
Once you've eliminated odors with a deep clean, it becomes a lot easier to maintain a fresh-smelling home. The cleaning products you clean with during your weekly sessions also make a big difference, so consider what kinds of scents you like and what you associate with that clean feeling.
For me, that's citrus and mint — which is why Method's products are my go-to for daily sprays in the bathroom and every other room in my apartment. They leave such a fresh feeling and the uplifting scents linger to remind me that my home is nice and clean.
For the best mirror selfies
Method Mint Glass Cleaner
Cheery citrus daily cleaner
Method All-Purpose Cleaner
For a fresh bathroom
3. Keep that laundry fresh AF
Gorgeous gorgeous girls care about the planet, and if you've been making steps to become more sustainable lately, you're probably cutting down on your dryer use when it comes to laundry day. Air drying your clothes is a great way to save energy, but in small spaces, it's easy for wet clothes to get a little smelly.
Combat this and keep that clean linen smell going instead with a fresh-scented laundry detergent (once again from my favorite cleaning brand for amazing smells, Method), and then hit your drying clothes, towels, and bedding with one of our picks for laundry and fabric sprays both while they dry, and once you've folded and put them away.
for a breath of fresh air
Method Fresh Air Laundry Detergent
For sweet smelling sheets
Brooklinen Fabric Refresher
For the fragrance lovers
REY Nomad Fabric Freshener Spray
4. Candles
Candles are a classic, and probably the first way you think of making your space smell amazing. There's sure to be a scent, vessel, and wax color that perfectly coordinates with your aesthetic and incorporates seamlessly into your home decor.
One of my favorite ways to instantly make the vibe of my apartment feel more expensive is by investing in luxury scented candles (in fact, I have a whole wishlist going at this point thanks to TikTok and the words of wisdom from our resident home fragrance expert, Annie). I've recently picked up the Maison Margiela candle below, and will def be getting the rest after it finishes burning.
Dark academia dreams
British library mood
Whispers in the Library Candle
for all the floral feels
Boy Smells Les Scented Candle
5. Reed diffusers
If you're looking for another flame-free alternative to candles that provides consistent scent and doesn't consume any energy, let me introduce you to the reed diffuser. Our head ecommerce editor (and resident fragrance conesseiur) Annie Collyer adores them for her home, and after hearing why, you'll probably also be picking one up.
"I prefer to save my candles for when people are coming over or a bathtime pamper sesh, so for daily fragrance I use reed diffusers instead," Collyer says. "I have one in every room apart from my bedroom as that's where my dog sleeps (and where we sleep, obvs) and I tend to flip all of my reeds every week once I've cleaned that entire room, for a fragrance boost."
Reed diffusers also get major bonus points for safety, which is ideal for those of us who keep busy and have a lot on our plate like Collyer does.
"I love how I don't have to freak out mid-dog walk that I've left a reed diffuser on," she says. "Because unlike the burning flame of a candle, it doesn't matter if I forget about it!"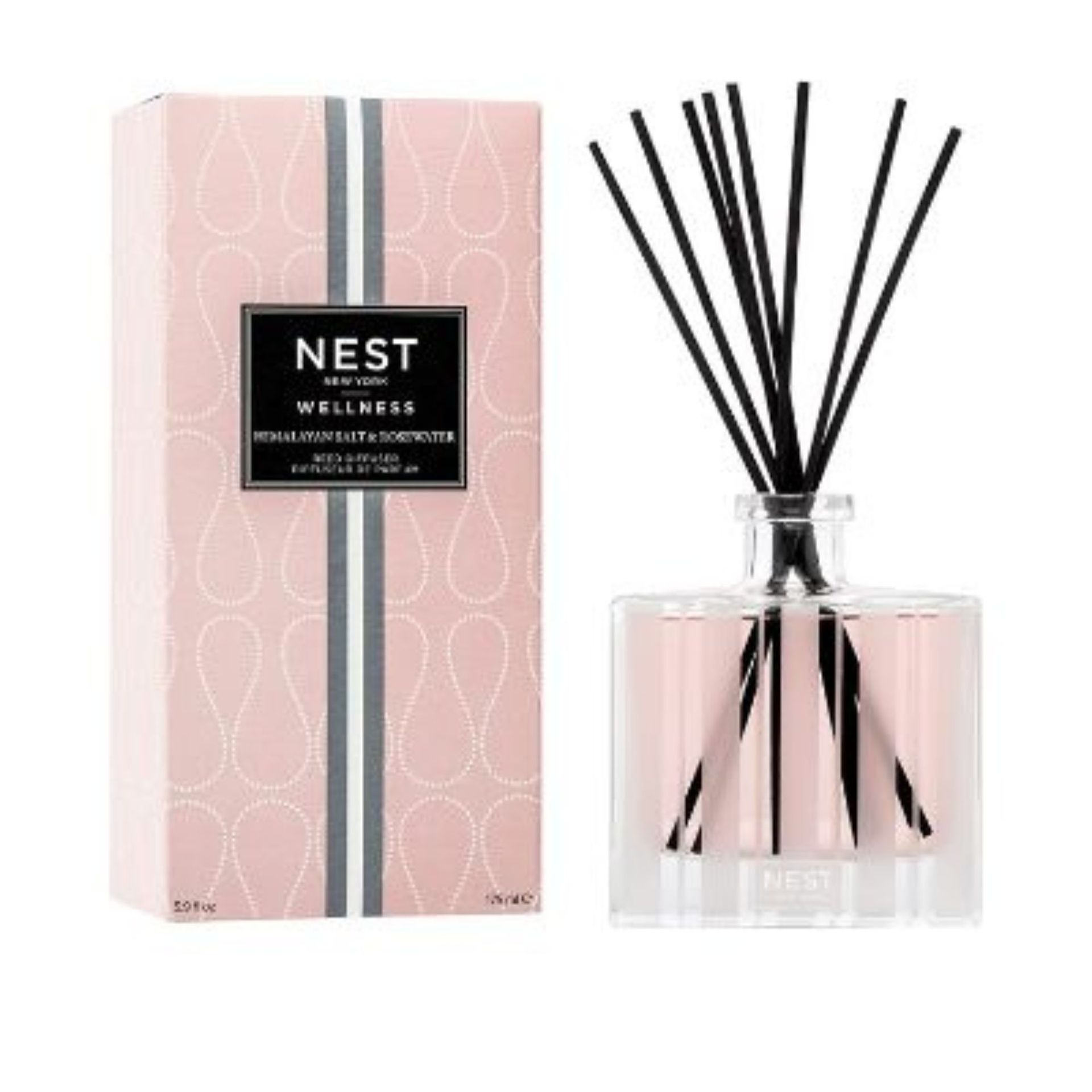 for spring and summer
Nest NY Himalayan Salt & Rosewater
For woodsy moody vibes
P.F. Candle Co. Teakwood & Tobacco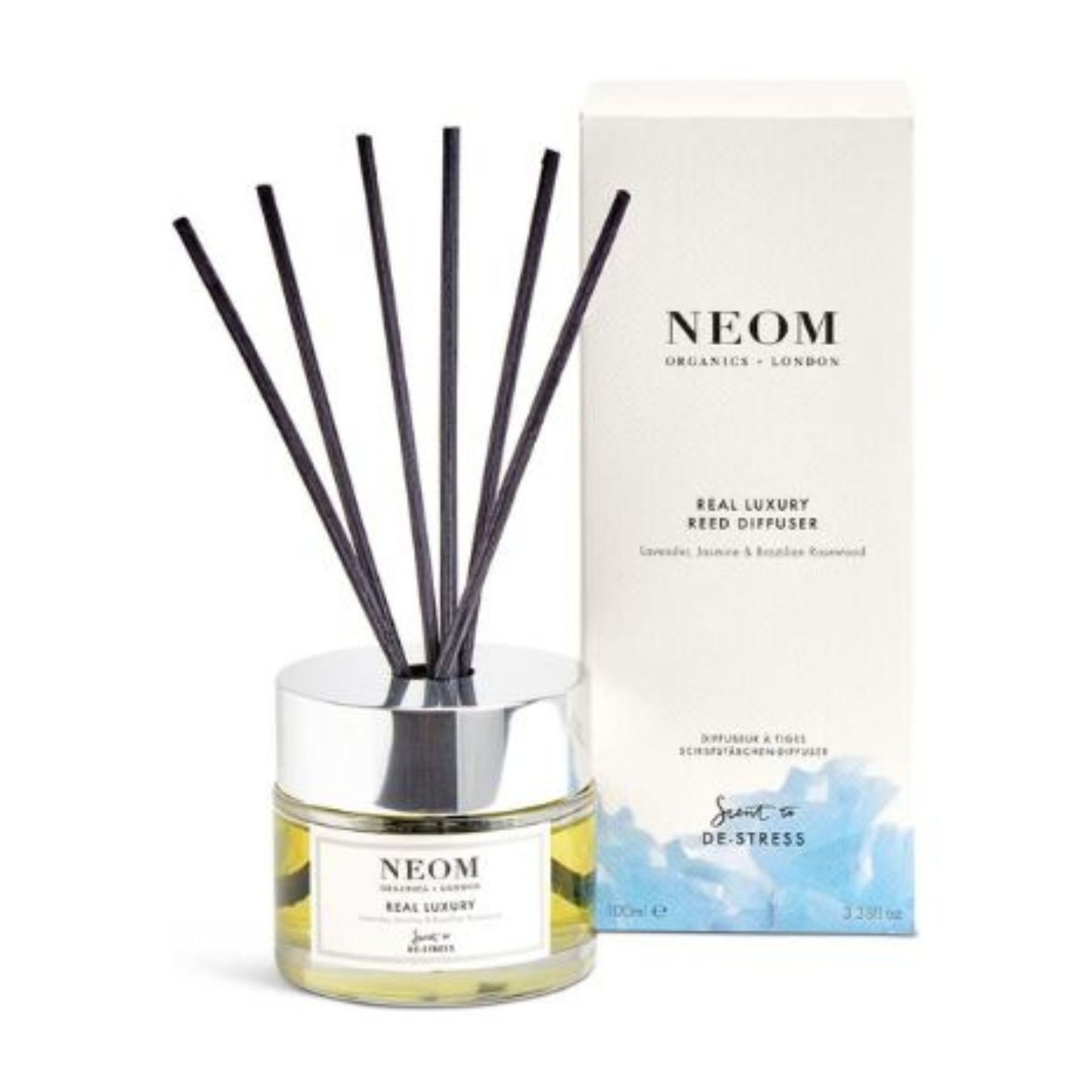 Floral scent for bedrooms
Neom Organics Real Luxury
6. Essential oil diffusers
If you've been dreaming of a spa getaway and want to bring that soothing, relaxed feeling into your home, an essential oil diffuser is the way to do it. These plugin devices can be filled with an oil of your choice plus water, and they use the powers of aromatherapy to distribute calming scents throughout your space.
The NEOM Organics diffusers are all beyond aesthetically pleasing, and come in a variety of sizes and colors to fit the different rooms in your home. Other brands like Vitruvi opt for a more sculptural look, meaning you can find a work of art/aromatherapy piece to decorate and scent with all in one.
For the smallest spaces
For spa-worthy scents
Vitruvi Stone Essential Oil Diffuser
For catching some zzz's
NEOM Wellbeing Essential Oil Diffuser
7. Room spray
Room sprays are a seriously underrated way to freshen up your home and make it smell good. They work instantly, are approved to use in any rental or dorm, and allow you to control exactly where you want an extra boost of scent in each room (like in the bathroom, by your bedside, or around the kitchen).
They're also totally ideal for scent zoning, which is a technique that involves picking a signature scent for each room that your mind learns to associate with what you need to do there. Think lavender in the bedroom for sleepy and relaxed vibes, citrus in the kitchen or home office for some early morning energy and cheer, and vanilla for cozy evenings in the living room.
For rooms and fabrics
Home-Pourri Grapefruit Lychee Vanilla
For a relaxed clean feel
Mrs Meyers Lavender Room Spray
8. Incense
When you move into your first place on your own, you'll be beyond surprised at the little things that remind you of growing up and make your house feel like home. Scents are strongly connected to memories, and they're one of the best ways to cocoon yourself with comfort when you're feeling a little homesick.
Comforting scents look different for everyone, and I come from an Indian background, so the smell of incense instantly brings me back to my grandparents' house and family get-togethers for celebrations like Diwali. I love bringing my own modern twist to these generational scents using the adorable incense holders made by retailers like Urban Outfitters.
for a cute cowgirl look
Paddywax Cowboy Hat Incense & Holder Set
for traditional scents
Satya Incense Scent Trio Set
multifunctional masterpiece
Areaware Poppy Taper Candle & Incense Holder
9. Wax melts
This flameless alternative to candles still utilizes scented wax, but instead involves melting little cubes (or other cute shapes) using a wax warmer or special melting lamp to fill the room with fragrance.
Wax melts come in a variety of colors and shapes just like candles do, but they are lot more concentrated, packing a stronger scent into a smaller piece of wax that can scent your room for up to 8-12 hours. Plus, you can also mix and match your scents to create a custom home fragrance that exactly fits your mood.
your scent superstars
HimalayanCandle Pastel Star Wax Melts