Knowing what details will upgrade a small space is important for creating a home that's stylish. Thoughtful touches will not only make your home feel more comfortable to live in but will also make it more inviting for guests.
When you're renting and don't have the luxury of changing fittings and fixtures, looking for other ways to elevate way is a great way to make the space feel like yours. I'm always looking for tips and tricks that can subtly transform my cozy home, but it can be super hard sometimes to find ideas that are actually renter-friendly. So, I've done a little bit of digging.
Are you looking for small space decorating ideas, and want to know what little details will make all the difference? I've spoken to interior designers to find out what you can add to your home to upgrade it.
How to upgrade your small space, according to interior designers
From small space organization ideas to clever furniture tricks, these are the ideas that design experts seriously recommend.
1. Paint walls and ceilings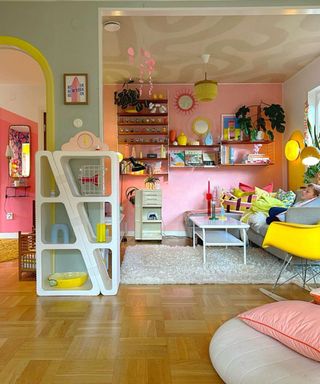 If you're allowed in your rental, painting the walls and ceilings can always help make a space look bigger. "Many rentals can be painted as long as you paint it back to the original color before you leave," says Alex Bass, interior designer and art curator at Salon 21. "Additionally, peel-and-stick wallpaper can help make a statement and you can do this in a renter and budget-friendly way."
She adds that in her rental, she did this with a gold/bronze-ish metallic wallpaper, which completely changed the feeling of the apartment and is the first compliment I always receive from visitors.
Alex Bass is an art curator and interior designer. She is also the founder of Salon 21, which is a New York fine art and interior design studio focused on supporting emerging talent and reimagining the lost art of conversation.
2. Emphasize height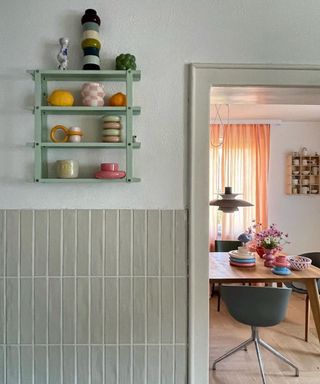 When living in a small space, it's really important to make the most of what you have. Bass says one way you can do this is by hanging your curtain rod high up where the wall meets the ceiling. "Putting the curtain rod flush to where the ceiling and the wall meet with long drapery that extends past just touching the floor really makes a space feel more ethereal," she explains.
As well as this, you can also make the most of any height you have with vertical storage units. "Vertical bookshelves, wall-mounted shelves, and organizers all free up floor space and keep things organized," adds Alvin Pullins, home improvement expert at Nerd in the House.
Alvin Pullins is a U.S based home improvement expert at Nerd in the House, who has years of experience in the field.
3. Focus on scale, not dimension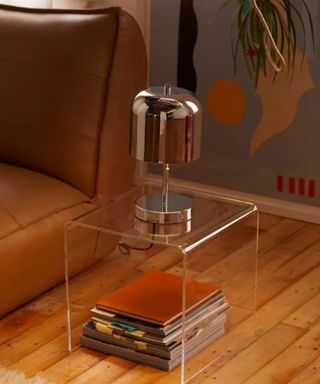 While utilizing height is a good thing, it's still important to be conscious of the size and materials of furnishings you're bringing into your home. "Don't always focus on their dimensions; try to visualize the overall scale of the piece within your room," says Janet Linly, CEO at Marge Carson Furniture.
Janet Linly is an interior design veteran with over 20 years of experience and the CEO of Marge Carson, a leading international furniture company that provides high-end residential upholstery, bedroom, and occasional furniture.
For example, she says that a wooden cocktail table that's 42" round with a solid base to the floor will appear visually heavier and larger than the same size cocktail table with glass or mirrored top on legs. Making these sorts of choices is the difference between making your space feel cramped and making your small space feel open.
4. Change out light fixtures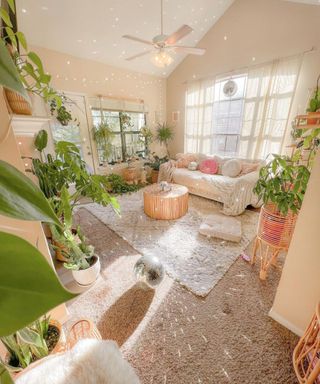 Lighting is the ultimate key to elevating any space and creating a real home. "My number one tip is to change out your light fixtures," says Bass. "The flush mounts that come with all rentals can be easily swapped and replaced when moving." The same goes for light shades — I actually changed mine up with some ex-display IKEA ones that I found on sale, and they completely transformed how my small living room looks.
5. Re-organize closets and cabinets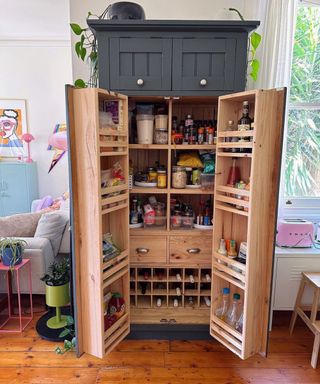 While your guests might not see the inside of your closets and cabinets, having them organized properly will allow you to make the most out of your space. "If you have the budget, working with a place like The Container Store to revamp your closets to allow for hanging and folding will save you so much in the long run," says Bass.
Want a dollar-saving solution, instead? Look for organizers that will save you space, such as closet organizer hangers with multiple hooks, and expandable shelving for cabinets.
6. Hang up wall art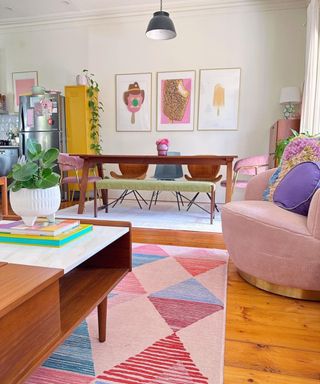 Stuck with boring white walls in your rental? You don't need to drill into your walls in order to hang up wall art — instead, you can use Command strips and hooks, which won't damage your walls. "Choose a wall art decor that matches your style and the room's aesthetic without overwhelming the space," explains Pullins. I love shopping sites like Desenio and Fy, as they have lots of Insta-worthy prints in various styles.
7. Utilize mirrors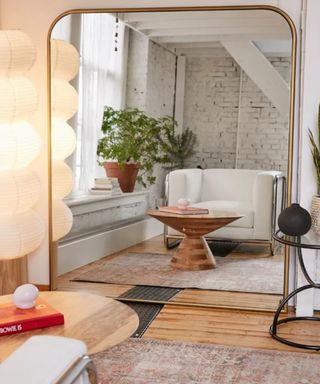 Living in a super small space, and want to make it look larger than it is? "Mirrors are always a great way to make a space look bigger," Bass tells me. "Don't just use one large mirror, as you need a few for this to be most effective — full-length mirrors, entryway mirrors, and decorative mirrors are all brilliant options." My top tip is to place one near a wall opposite a window, as this will reflect light.
3 buys that will help you upgrade your small space
Want to start switching up your small space, stat? These three buys will help you do just that.
The prices below were correct at the time of publishing this article.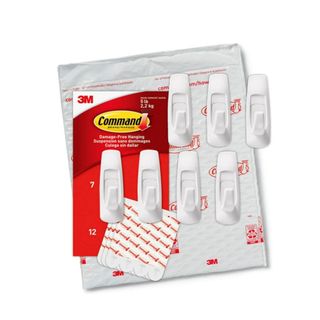 Versatile
1. Command Large Utility Hooks
Price: $10.99 for seven
These handy hooks eliminate the need for drilling into your walls. Use these to hang up wall art, as storage space for your small entryway, and even as a place to hang up keys.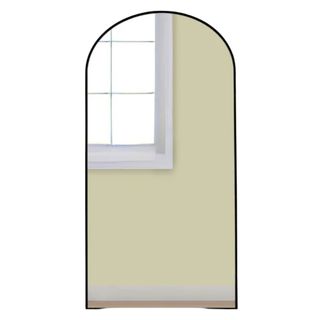 Chic
2. Wade Logan Alirra Arch Metal Mirror
Price: $319.99
I love how simple yet stylish this black mirror is. This would be a great way to brighten up a small bedroom or living room, as well as working functionally as a way to check your 'fit before leaving the house.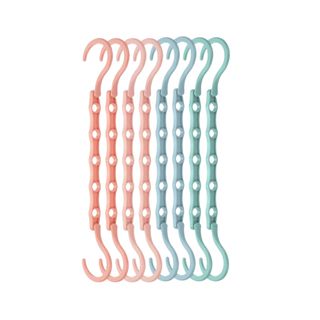 Cute and colorful
3. Mr. Pen Space Saving Hangers
Price: $9.99 for eight
Always searching for that one top? With these hangers, you'll never have that problem again. These will upgrade your small closet as they'll make it easier to find all your items.
FAQs
How do you upgrade a small space?
Start by looking at the areas of your small space that need attention, and going through room by room, work out what's not working in terms of functionality, style, and decor (e.g. clunky furniture, dirty walls, messy closets). Then, re-adjust each room accordingly, until your whole home is fully upgraded.
How do you optimize a small space?
Optimizing a small space is all about making the most of what you have. Using vertical storage space, hanging up reflective mirrors, and decluttering the area are three easy ways that you can do this quickly.
---
Now you know what details will upgrade your small space, you can get to work re-decorating. Want to put the first tip in this list into practice, and paint your walls? These are the best colors to use, according to design experts.