When it comes to choosing the right window blinds first consider what they are trying to achieve. For instance, are the blinds needed to block out the light, which is particularly important in children's bedrooms, or are they needed to make a street facing room more private? Do you have a particularly sunny kitchen that needs light adjusting Venetian blinds or a north facing living room that would benefit from sheer Roman blinds?
Once you've decided on the main aim of your window blinds you choose which type of blind would be right for your space. So to help you out, we've put together a comprehensive guide to choosing the perfect window blind....
Roller blinds
With their simple and compact design, roller blinds can be regarded as a blank canvas on which you can unleash your creativity. Available in a vast array of colours in plain or patterned designs, you can opt for a bold statement or choose a subtle style to complement the rest of your interior scheme.
An additional benefit of roller blinds is that they are often available in blackout fabrics, which will completely exclude any light. They can be a saving grace for children's bedrooms, or any bedrooms for that matter, and especially for you city dwellers who find that light pollution can make it difficult to drift off.
You can also team roller blinds with curtains to give added warmth and introduce interest to window spaces.
Venetian Blinds
Venetian blinds allow you to control both the amount of light and the level of privacy. This means they are great for south-facing rooms, where the sunlight can sometimes be a little too bright, or street-facing rooms, where you often want privacy but with sunlight still coming through.
Whereas Venetian blinds were once typically available in a white PVC finish, they now come in a host of different materials, including aluminium, composite, real wood and even fabric, allowing you to match them to any interiors style.
In the kitchen, aluminium venetian blinds are a great choice as they are moisture resistant and can cope with steam and humidity, whereas wooden venetian or Veneto fabric venetian blinds create a softer, more natural feel for the bedroom.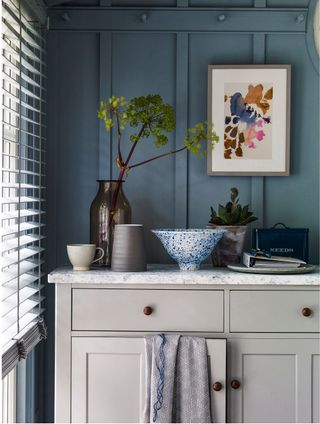 Electric blinds
Electric blinds can be opened and closed at the touch of a button (usually with a remote control or wall-mounted panel), making them really easy and convenient to use. They are especially useful for windows that are high up or difficult to access, or for rooms where lots of blinds need adjusting at once, such as conservatories or extensions.
You can add the technology to a wide range of blind styles and some electric blinds are now available wire-free, which means there is no boxed in cabling and no hanging cords, so they can be easily fitted and are ideal if you have young children.
Some of the newest ranges also come with programmers, allowing you to set your blinds to open and close at a certain time or when the temperature rises and falls to help keep the heat in or out, depending on the time of year.
Pinoleum blinds
Skilfully crafted French Pinoleum is a classic blind that creates a timeless look in garden rooms, orangeries and conservatories. The woven wood design can be finished in a range of gently muted tones, matching the current trend for pastel colours and natural products in the home.
The blinds give a soft, dappled light, providing privacy whilst still allowing you to enjoy some of the view from your window. This makes them a great choice for rural or coastal homes and for lounges and home offices, where the muted light is perfect for reading, even in summer.
Thermal blinds
Inspired by the ingenious structure of natural honeycomb, this blind's clever double-layered hexagonal design traps the air inside each cell, delaying heat transfer between the window and the room. By keeping the heat in during winter and out during summer, there's less need for central heating or fans and air conditioning, which means the blinds could help reduce your annual energy bill by up to 25 per cent. This makes them a good choice for rooms where temperature control is important, such as bedrooms, dining rooms and home offices.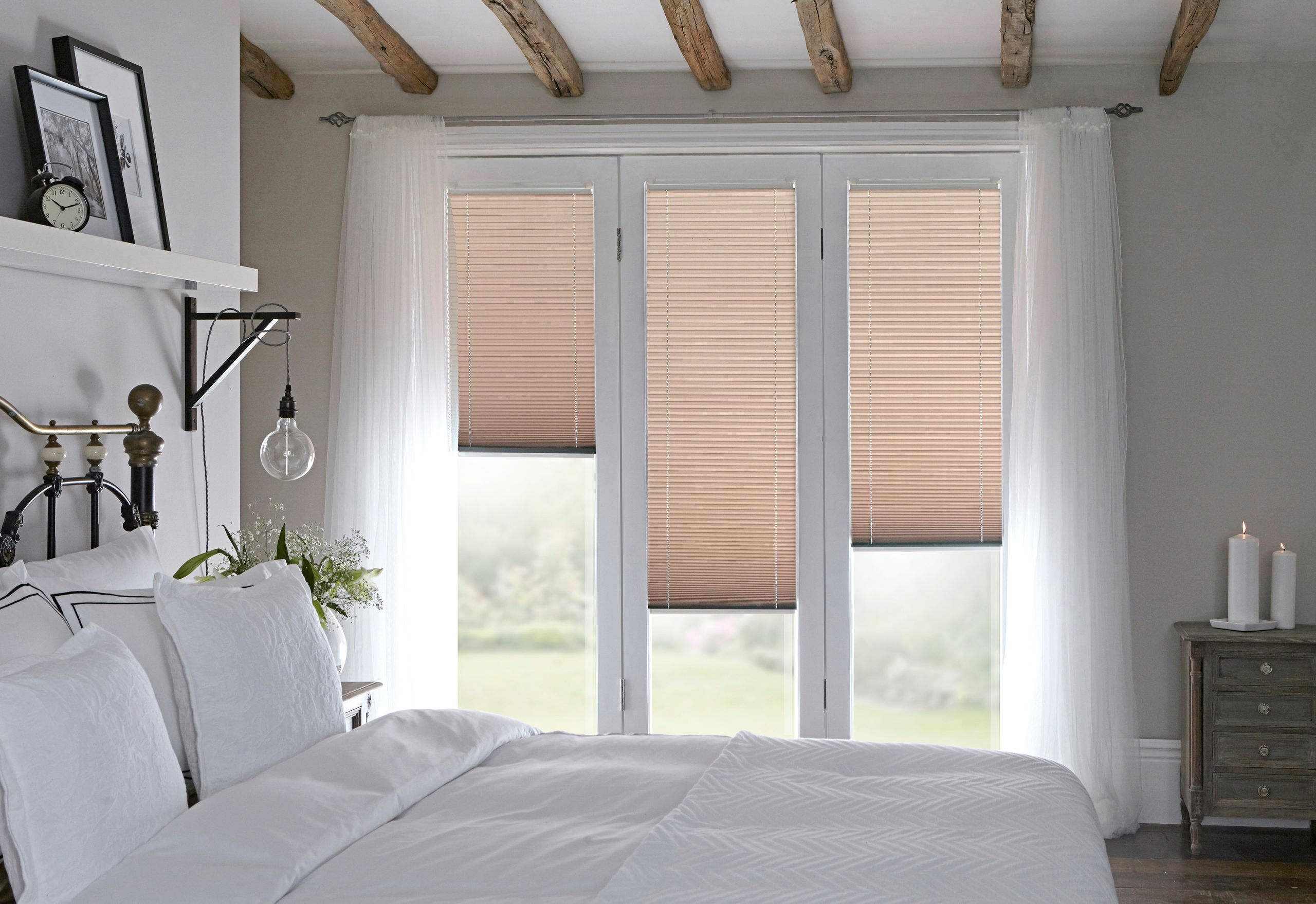 Roman blinds
Due to the unique way in which the fabric folds, Roman blinds are often one of the preferred window dressings for those wanting a more relaxed finish.
Roman blinds give a soft, dappled light, providing privacy whilst still allowing you to enjoy some of the view from your window. This makes the blinds a great choice for rural or coastal homes and for lounges and studies, where the light provides a soft glow for reading even in the height of summer.
Looking for more window treatment inspiration?