Scribbler discount codes for November 2021
Save money when shopping for fun greeting cards with these 17 Scribbler discount codes!
Scribbler Codes you might have missed
Most Popular Scribbler Codes & Discounts
Offer Description
Expires
Discount Type
Save 40% on Orders Over £40
Save 30% on Orders Over £25
10 for £20 Multibuy on a Selection of Xmas Cards
Hints & Tips
Read our hints and tips to help you score the best possible discount when shopping at Scribber – for cards and more.
Get four standard-size cards for just £9.99 right now at Scribbler.
Ordering a last-minute card? Shop by 2pm for same-day dispatch – prices start from just 80p for this speedy service.
Sign up for the Scribbler newsletter and you'll get Scribber discount codes sent straight to your inbox.
Unlock your Scribbler student discount code for 20% off all of your orders. Why not?
---
FAQs
What are the delivery options at Scribbler?
Delivery at Scribbler will depend on what you order, although prices do start from a low 80p. Just remember to order by 2pm for same-day dispatch. Delivery price changes the more cards you buy. Here's what's available...
For standard-size cards, you'll pay 80p for UK First Class delivery, £7.79 for UK Special Delivery or £9.79 for UK Saturday Delivery. For EU Airmail it costs only 95p, whilst Rest of World Airmail is £1.50.
For large cards, delivery is 95p. It's £8.59 for UK Special Delivery and £11.09 for UK Saturday Delivery. EU Airmail for a large card is £1.95, and Rest of World Airmail is £2.95.
BFPO First Class delivery is free, as Scribbler do not charge to sent cards to HM Armed Forces.
How do I contact Scribbler?
You can drop Scribbler an email on customerservice@scribbler.com, otherwise, you can talk to someone on the phone at +44 (0) 3330066270. There's also a contact form on their website that you can use.
What about Scribbler student discount?
Scribbler student discount is available – and at 20% – via Student Beans. Grab your code there and come back.
When will my Scribbler gift arrive?
Your Scribbler gift will arrive separately from your card, and Scribbler gifts are sent via Hermes 48 hour tracked delivery.
Can I edit my Scribbler card once I've paid for it?
Unfortunately, you cannot edit or change anything on your Scribbler card once you've paid for it. This is because Scribbler offers a quick turnaround on orders and your card will be printed pretty soon after you press pay.
Do I need a Scribbler account to buy a Scribbler card?
Yep, you do need a Scribbler account in order to buy a card or gift. This makes it easy when you buy your next Scribbler card, though, as your account will save delivery details and you can favourite cards for later.
---
How to use Scribbler discount codes
1. Find the Scribbler discount code that you want to use later. Make a note of it or copy it, ready to paste at another time.
2. Do your card or gift shopping and once you're finished, head to your basket.
3. Find where it says 'Enter discount code here' and hit 'Apply'.
4. Double check that your Scribbler discount code has been applied, and that this reflects in your order total.
5. Hit 'Continue Shopping' to go to payment and delivery.
---
Happy Birthday to you
Wave farewell to generic birthday cards and take a browse of the (nearly) 10,000 available at Scribbler. Some are humorous, others rude but overall they're fab. Whether you are celebrating a 3rd birthday, 13th birthday or 30th birthday, there's something for all recipients. Including birthday cards of their favourite TV programmes – from Squid Games to Schitt's Creek – and you can choose from a standard size or large card, whilst delivery starts from 80p. Right now, you can buy 4 cards for just under £10, otherwise, it might be a smart idea to use a Scribber discount code at checkout to try and save a few pennies.
There's an abundance of TV show-related birthday cards at Scribbler, from Derry Girls to Gavin & Stacey, Line of Duty, Squid Games, The Office plus many more. Our favourites have to be the Dawn To My Pam Card, the Happy Birthday Bebe Card and the Rachel Green 30th Birthday Card. In short: whatever they are currently binge-watching – or forever have been obsessed with – you'll be sure to find a card of their favourite quote or character.
Always opt for a funny card? Scribbler has your back this year. These are cards that will actually make people laugh out loud. Our favourite funny cards at Scribbler have to be the OK Dear, That's Enough For Daddy's Museli Card, and the Doris – Gavin and Stacey – Let's Get Absolutely Twatted Card.
Sending a card to a child? It's not all rude and humorous around here. In fact, there are some lovely kids cards to shop at Scribbler. Our favourites are the Magic Birthday Card, the 2nd Birthday Rabbit Card and the Superhero In The Making Card.
---
We wish you a Merry Scribbler Christmas
Ticking your Christmas cards off your list early? All of the best ones sell out first – it's a fact! Why not make yours a tad more special this year by buying Christmas cards individually – based on the recipient. You can get four cards for £9.99 at Scribbler, plus with a Scribber discount code under your arm, you should be able to save even more. Plus, delivery starts from 80p, and you can send this Christmas card straight to the recipient. There are just under 3,000 Scribbler Christmas cards out there for you to browse, so what are you waiting for?
If it's a Christmas card for your parents, then we would definitely suggest either the Being Your Child Is Enough Of A Gift Card, or the What Are You Getting For Christmas Mum Card. The Merry Christmas Mum And Dad Card is simple yet festive.
Want to pick a TV show-related festive card? What about the Wanda-Ful Christmas Card, or the Merry Christmas You Must Have Card. We also love the Shantay You Sleigh Card, the No Turkey Card or the Christmas Pudding Card.
Send a Christmas card from your pet this year with help from Scribbler's brilliant pet cards. There's the Pugs in Blanket card or the Have A Pawesome Christmas Card that you can choose by breed. Or, there's the cute Christmas Card From The Dog Card. Plus many more options...
Rate Scribbler Discount Codes
About Scribbler
UK-based greeting card company Scribber can help you say Happy Birthday, send your thanks or congratulate someone on their new home – all from afar. And in style and humour. Wave goodbye to otherwise boring and simply lacklustre greeting cards and take a browse of the ones they stock at Scribbler. You can shop cards by occasion, recipient, season and even by category – for TV-related cards, politics cards and even cards that support Black Designers. Simply enough: searching for a greeting card to suit your recipient has never been easier. You can even buy four greeting cards for £9.99. How to spend even less on greeting cards? Find a Scribbler discount card to cut the price of your order each and every time.The best part? Delivery starts from just 80p at Scribbler, and your order will be dispatched the very same day if you order before 2pm. Plus, you can shop more than cards at Scribbler, but also fun wrapping paper and funny gifts. There's no need to shop elsewhere when it comes to a special someone's birthday.
Written by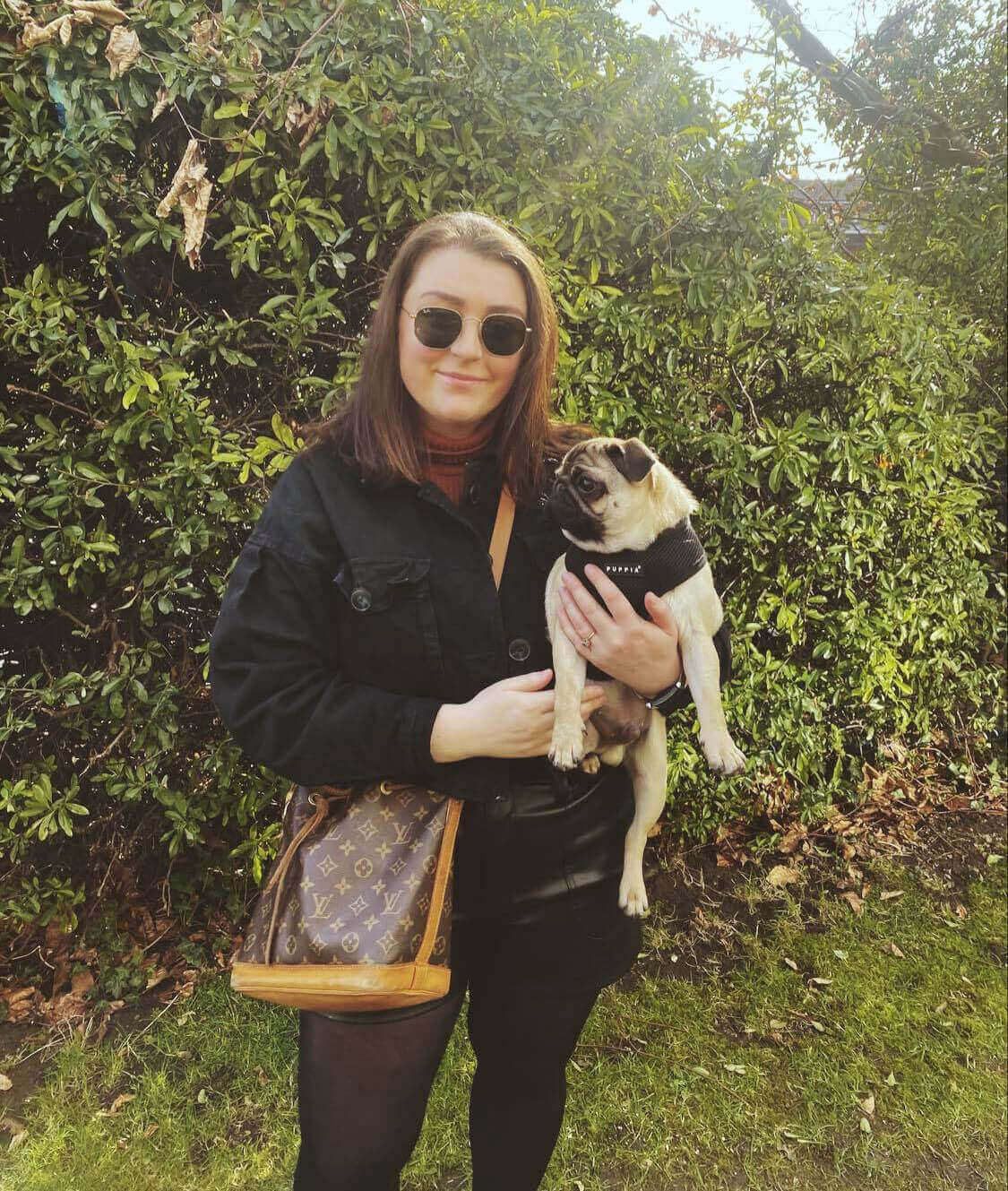 Annie Collyer
UK Shopping Editor
Annie joined the Real Homes team in 2018 as our Deals Editor. Now, as our UK Shopping Editor, she spends much of her time giving advice on what you need to add to your shopping cart. Whether that be a sofa bed for your spare room, accessories to give your space a new lease of life, shiny new appliances for a kitchen or some smart tech for an easier life. She's also our fitness and beauty guru, with hands-on experience with some of the top hair tools and the best home gym equipment around. Otherwise, you can find her rearranging the furniture in her space-savvy London flat, DIYing accessories to fit with her ever-changing colour scheme, or going on long walks with her pug. Next up on her to-renovate list is her bathroom...
Scribbler Offers Summary
5 live codes
12 live deals
Top saving 40% OFF
Last updated Wed, 24 Nov 2021