Living in a studio apartment poses many challenges, mainly the tough task of figuring out how to best use the space. Every inch counts when you're working with limited square footage and a tight budget. However, with smart strategies and ample planning, decorating your studio apartment can feel both luxurious and inviting.
While the first tip for organizing a studio apartment will always be to declutter your belongings, there are several ways you can create a stylish and functional setup. We tapped Emma Hopkinson, blogger behind All Up in My Space, to source her best tips. Your dream space awaits.
Live in the space before making a floor plan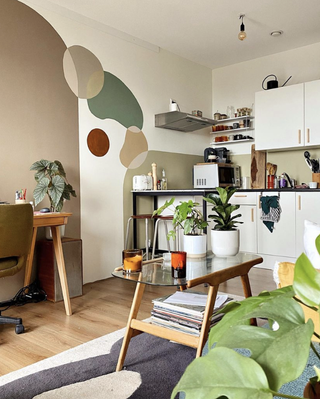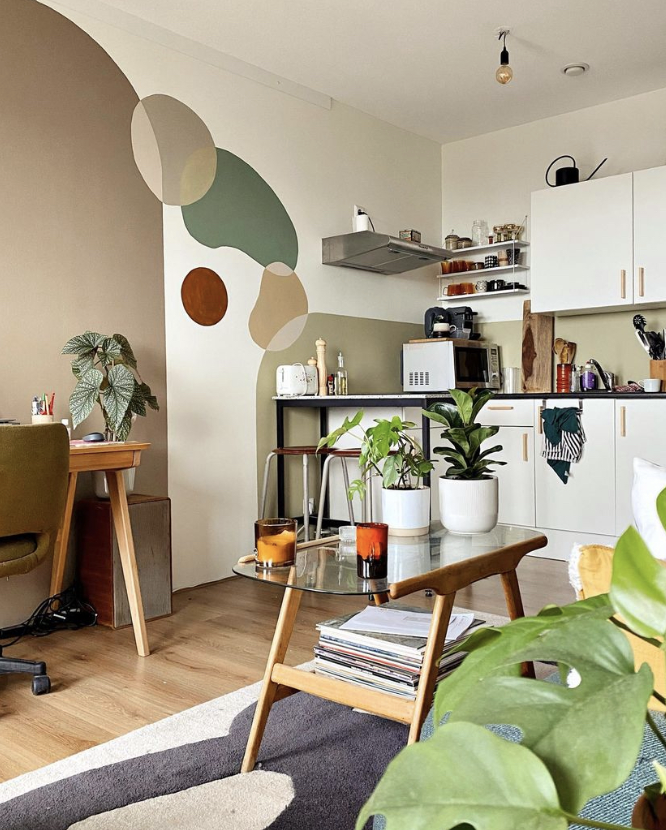 Creating a floor plan might feel silly when you're talking about less than 600 square feet but you should treat your rental just like any other space you'd live in. For example, you wouldn't go furniture shopping for a new home without mapping out a floor plan, right? Treat your rental the same way — it will show in the final design.
However, before you sketch a design, try to live in your new studio apartment for a few days before nailing down the floor plan. This strategy can help you understand how to best make use of the space. "My top tip for every space is to live in it a while before making any permanent decisions," Hopkinson says. "Understand how you move about it, where the light is at certain times of day, and so on."
The idea of moving in with a detailed plan might be appealing, but you should be prepared to flex it based on your needs. One small yet impactful tip that Hopkinson recommends is to avoid putting all your furniture against the walls. "Bringing things out into the middle of the space creates little pockets of interest and helps to make a home feel full," she notes.
Pick furniture wisely
When it comes to furnishing a studio apartment, things can get tricky. There's only so much room for furniture and it's all left out in the open, meaning it has to look chic while being functional. Hopkinson says this is where closed storage comes in handy.
On the other hand, open storage is a big no. "In an open-plan space things can start to feel cluttered when everything's on display," Hopkinson says. "Being able to see stacks of work papers from your bed is a sure-fire route to an always-on mindset." Keep clutter concealed with closed storage, like armoires, dressers, and storage benches rather than bookshelves or open shelving.
Go hard with storage
One common roadblock in designing a streamlined studio is figuring out where to store all of your stuff. Multi-use furniture is essential for ensuring that you make the most out of your space. Consider purchasing a storage ottoman, a bed with drawers, or a coffee table with a lift-up top. Opting for furniture with built in storage will ultimately free up some of your floorspace and will make a big difference in your studio's vibe.
You can find great multi-use furniture items at a variety of stores now, but online marketplaces or flea markets are also great spots to check out.
Think in zones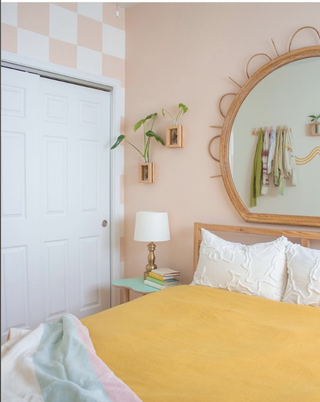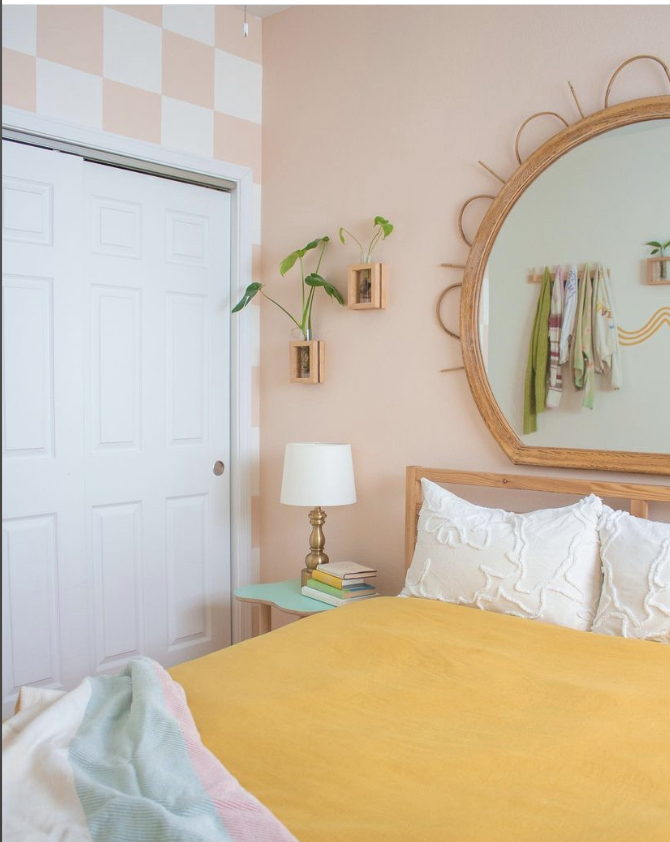 One of Hopkinson's biggest takeaways from apartment living was to think of the space in zones. Zoning comes into play when you first put together a floor plan, and it essentially allows you to create little spaces within a space. "Your zones should all feel cohesive, and be in the same overall tones, but with subtle differences through texture or pattern," Hopkinson says. "This can help your brain understand that it's time to switch off or on."
The best way to achieve zoning is through decorative elements, like adding rugs in different shapes, tones, and textures. Screens are also a clever way to visually and physically separate a space (this is especially good for offices and bedrooms.) If you can paint or use renter-friendly wallpaper, applying some color to the wall can be another way to create a mini "room." Or it might even be as simple as leaning into one tone with your accessories and art — just be sure to hang any items with non wall-damaging adhesive strips. Once you start to think of each zone as its own micro-room, you'll feel like your space is less cramped and more inviting.
Add visual interest with patterns and textures
How you decide to decorate your studio is a highly personal choice, but sticking to a few key colors will make it look more rich and less hectic. "Personally, my brain cannot chill out in a riot of texture and color, so I like to keep everything very tonal and introduce points of difference with texture," Hopkinson says.
If you love bright colors, incorporating a different shade for each zone can add a nice touch. Keep in mind that this can be done in small ways — think through the use of throw pillows, picture frames, or decorative trinkets.
Keep your space clear of clutter
One of the most powerful ways to make your studio feel more high-end is by making sure it's free of clutter. An unorganized space is never ideal, but in a studio with limited square footage, it can feel especially distracting and chaotic when things get messy.
"You need to be able to move about the space with ease, because if you have to move ten stacked boxes to put something away, let's be honest, that thing is probably going to live on the floor," Hopkinson says. "So take your time and be honest about how you use your space." For example, you might love the idea of open shelving in your kitchen area, but it's going to take a lot of dusting and cleaning to upkeep. If that's your thing, go forth, but if not, choose something that will work for your everyday life. This will help you keep your studio clear of clutter on a regular basis.