Rattan Direct discount codes for October 2021
Save cash on the best garden furniture with these 18 Rattan Direct discount codes!
Rattan Direct Codes you might have missed
Most Popular Rattan Direct Codes & Discounts
Offer Description
Expires
Discount Type
Enjoy £20 off First Orders Over £250
Snap up to 35% off RRP on Selected Balcony Furniture Sets
Get Up to 30% off Selected Gazebos
Next Day Delivery on Orders before 10am
Get Next Day Delivery from Only £9.99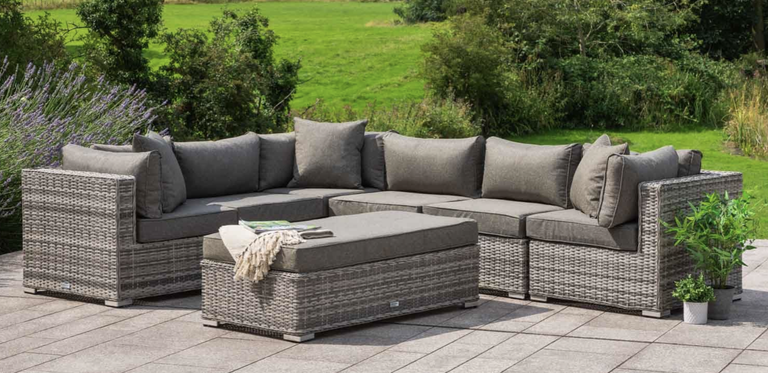 (Image credit: Rattan Direct)
Hints & Tips
Rattan Direct is committed to offering the best furniture at competitive prices. But they offer plenty of opportunities to get even better deals with seasonal sales. There are also giveaways, such as free parasols or storage bags with furniture or dining sets. And if you want to spread the cost of a big ticket item, you can sign up for interest-free financing on any basket over £599.
Rattan Direct's furniture is made using a synthetic weave, which is more durable for use outdoors than a naturally growing vine, and as garden furniture is a long-term investment, you'll want to enjoy it for many years. It's waterproof with a powder coated frame, and won't need maintaining with preservatives or paint. Keep it covered during winter so it doesn't get too wet and the powder-coated steel start to rust. But as soon as it's spring, a simple spray down with a hose should get it garden- party ready, or wipe it down with a damp cloth when friends unexpectedly drop round for a cold drink on a hot day. Rattan Direct has a clean and care guide with all the details you need to know.
A tight weave is a sign of quality in rattan furniture. If it's not tight, it'll be less stable. Rattan Direct is so confident in how hardwearing its handwoven sofas, chairs, loungers and day beds are, that it offers a seven-year warranty (to the original purchaser) on its frames, guaranteeing a replacement, repair or refund. There is a two-year warranty against fading, cracking and peeling of the outdoor synthetic weave, while there is a 12-month warranty on the outdoor cushions, furniture covers and other accessories.
---
FAQs
Where is the Rattan Direct showroom?
It is located in Bentinck Street, Farnworth, Bolton. If you plan a visit to see a certain item or furniture set, contact them first on 0800 088 3333 to make sure the item you want to view is in stock.
What are the opening hours?
The showroom is open between 10am to 6pm Monday to Friday and 10am to 4pm on Saturday and Sunday. Online, the customer services team are available on 0800 088 3333 from ​​9am to 5pm Monday to Friday, 10am to 4pm on Saturdays and Sundays.
Is there free delivery from Rattan Direct?
There is on standard delivery, which will take three days if the item is in stock. This excludes postcodes where there might be an out of area delivery charge. If you need it next day you must order by 10am and there will be a cost of £9.99. If you want next day delivery on a Saturday, it will cost £44.95.
Can I return items to Rattan Direct?
If your order is not custom made furniture or if you haven't tried it in a showroom, you can cancel your order up to 14 days before delivery; just email sales@rattandirect.co.uk and mark it cancel. If you change your mind after delivery, you also have up to 14 days to return it. You will have to pay to return it, or cover the cost if Rattan Direct have to arrange collection.
Is rattan okay in hot sun?
It must be UV protected whether it's on a sun-trap patio or in a conservatory. Unstabilised plastics can break down in the sun, so synthetic rattan could fade and crack.
Can I leave the cushions outside?
Cushions for Rattan Direct furniture are showerproof so should be able to withstand a little bit of rain. But they are best stored inside over winter or during heavy rainstorms.
---
How do I use a Rattan Direct voucher code?
Pick the items you want to buy and place in your shopping basket.

When you are ready to pay, look for the voucher code you want to use and write it down or copy it ready for pasting.

Go to your Rattan Direct basket and look for the box marked 'discount code'.

Type or paste in the code and hit apply.

If it doesn't work, check that the items qualify for the discount under the T&Cs.

Once the saving is applied, make your purchase and enjoy your new garden furniture.
---
Best seat in the house
Even though summer's over you can be making plans for the garden and investing in a new sofa set or chairs ready for when sunny days are here again. And with fire pits, festoon lights and faux faux throw, outdoor furniture can still be enjoyed on a crisp, clear winter's night.
Most of the Rattan Direct designs are named after exotic locations that offer the promise of long lazy days spent outside; such as the Sorrento, the Rio, the Riviera, the Monaco and the Miami. There are also the Cambridge range of dining table and chairs, and the Ascot collection of sofas, deep armchairs, coffee tables and footstools – ideal for sitting back and enjoying a refreshing Pimms garnished with home-grown strawberries.
For real relaxation, there is nothing like stretching out on a day bed. They can come as part of a corner sofa – have a bed at either end and no one needs to miss out on putting their feet up. The sun loungers are not the low slung beds we remember from camping trips, but are as substantial and comfortable as the rest of the rattan furniture – think upmarket spa style. The backs can be raised up or down depending on whether you want to lay back and relax or sit up and read. The Paris lounger sets even have arms and are linked by a glass-covered centre section perfect to put your drinks on. And if you like to share the luxury with a loved one, the Venice garden day bed is built for two. It comprises two semi-circular cushioned benches that can be pushed together to form a whole circle to stretch out on. A coffee table tucks underneath the benches and there is a canopy you can pull up when you need a little extra shade.
---
Great garden accessories
Rattan Direct doesn't only supply rattan furniture, they also stock hot tubs and family-sized pools big enough to swim in. The Lay-Z-Spa Helsinki or St Moritz can fit up to seven people and be used all year round – the heated water offers a delicious contrast on a chilly day. And if you are worried about getting wet(ter) in case of rain, a gazebo can keep the worst of it off.
For warmth in all weathers, there are gas powered patio heaters; the triangular-shaped Athens is a particularly striking addition to any terrace.
Even if you don't have a large garden, or any garden to speak off, just a small terrace or balcony, Rattan Direct has compact styles of furniture. The Orlando has two appealing tub-shaped chairs with cushioned seats and back rests, arranged round a small circular coffee table. They are called a vase set because they can be stacked up to save space when joined together in such a way they look like a vase. How clever! Don't forget to use a discount code and pick yourself up a post-summer garden bargain.
Alison is Assistant Editor on Real Homes magazine. She previously worked on national newspapers, in later years as a film critic and has also written on property, fashion and lifestyle. Having recently purchased a Victorian property in severe need of some updating, much of her time is spent solving the usual issues renovators encounter.
Rate Rattan Direct Discount Codes
About Rattan Direct
Life in the garden has come to mean so much more to us in recent years, and Rattan Direct shares that passion for outdoor living. Even before our worlds were reduced to our own outside spaces when we were locked down, we had been steadily transforming our gardens into extensions of our homes. The affordable furniture sold by Rattan Direct is the key to creating that alfresco living room feel with sofas and chairs that can weather the outdoors and still be supremely stylish and comfortable. Rattan Direct has been designing bespoke furniture sets and selling them round the world since 2006. Tightly woven rattan is long-lasting and has a classic, textural appeal. Though most often seen outside, it can look just as good indoors, too. Rattan Direct offers a variety of styles, colours and even shapes, depending on whether a square or curved sofa set would fit best in your garden scheme. The functional module furniture can be adjusted to fit neatly into the spot where you want it, and the natural weave will blend into your outdoor environment. Rattan Direct aims to provide its customers with well-priced designer furniture, but you can make even more savings by buying your new lounger, corner sofa or dining set with a Rattan Direct discount code.
Written By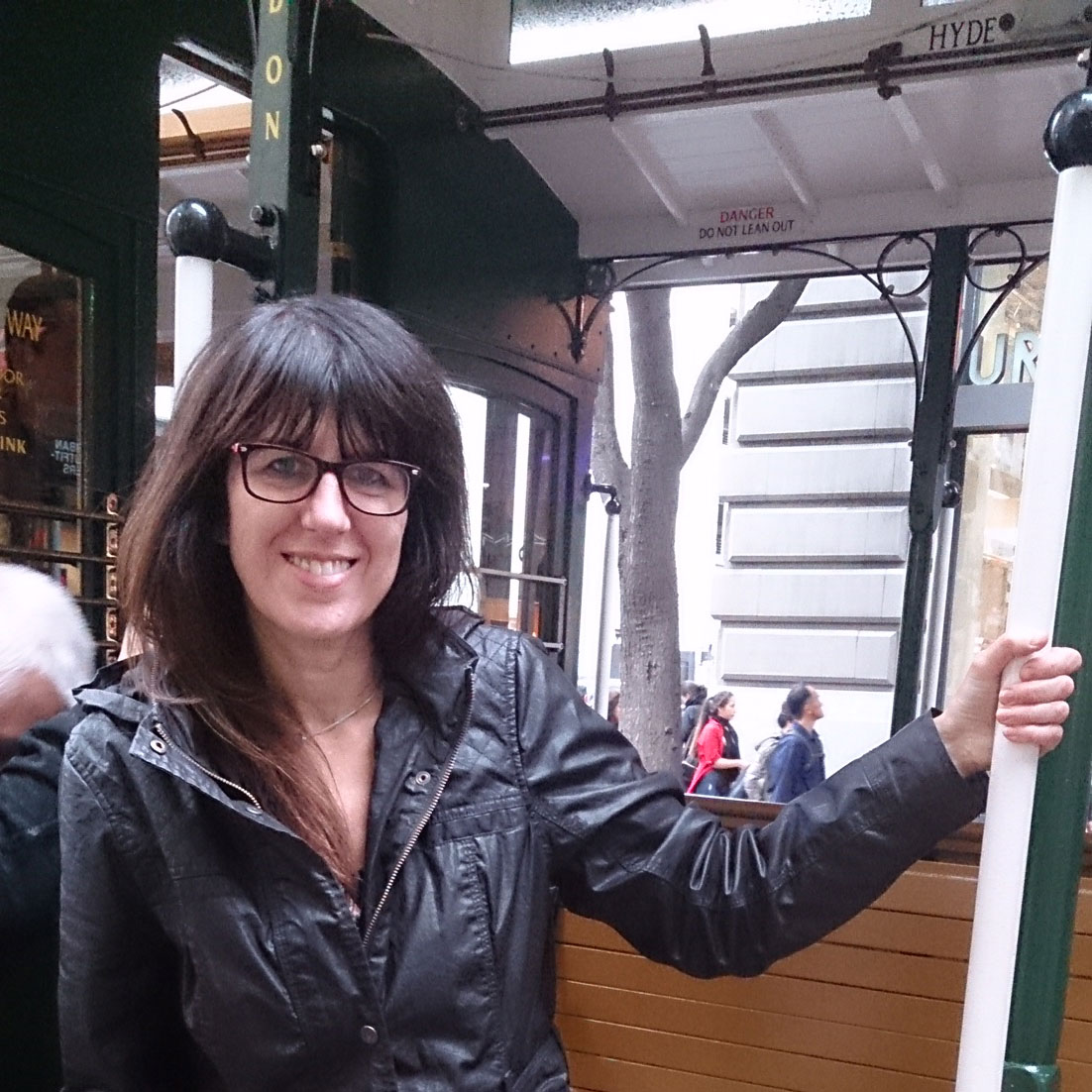 Alison Jones
Alison is Assistant Editor on Real Homes magazine. She previously worked on national newspapers, in later years as a film critic and has also written on property, fashion and lifestyle. Having recently purchased a Victorian property in severe need of some updating, much of her time is spent solving the usual issues renovators encounter.
Rattan Direct Offers Summary
1 live codes
14 live deals
3 live sales
Top saving 35% OFF
Last updated Wed, 20 Oct 2021