Laithwaites discount codes for October 2021
Save cash with these 20 Laithwaites discount codes!
Hints & Tips
Laithwaites loves wine enthusiasts – so much so that they've even got a Wine Club going. Simply pick a case to get started – and to say thank you for joining, you'll get four free wine glasses, a free bottle of prosecco and free delivery. That's more than £100 in savings – and your wine will be delivered straight to your door.
If you order wine on the regular, you'll benefit from a delivery pass with Laithwaites' Unlimited plan. For £24 a year, you'll get free delivery on any order, including next and named day delivery. The company say you'll have paid off your membership fee in savings after three orders – we'd say that's a pretty good deal.
Enjoy extras when you buy 12 bottles or more by becoming a Laithwaites Premiere member. Whenever you place an order for 12 bottles, Laithwaites will add two extra bottles completely free. Plus, you'll receive tasting notes – so it's a great way to discover new favourites.
Head to the offers section on the Laithwaites website to see what deals they have on. You'll find limited-time offers and discounts on individual bottles all in one place. Sign up to Laithwaites' newsletter to get insider tips, new launches and special offers straight to your inbox. New to wine or want to explore something different? Get matched with one of Laithwaites' personal wine advisors completely free and they can recommend bottles and find the best deals for you.
---
FAQs
How can I get a Laithwaites discount code?
You're in the right place! We publish all the latest Laithwaites vouchers and wine offers right here as they land, so you can be sure you're getting the most up-to-date deals.
Is Laithwaites a subscription service?
Laithwaites is predominantly a wine shop, so you can make single orders of wine without any obligation to sign up. They do offer a subscription through their Wine Club – more on that below.
What is the Laithwaites Wine Club?
The Wine Club is a subscription service that helps you save on your favourite bottles. Every 12 weeks, you'll receive a new case of wine with tasting notes. You can change the wines in your case, tweak the frequency, pause the plan and cancel easily.
Does Laithwaites have an introductory offer?
Yes, if you join the Wine Club you will qualify for their introductory offer. You'll receive four stemless glasses and a bottle of prosecco with your first order completely free, plus enjoy free delivery.
How do I cancel my Laithwaites wine plan?
Stopping your Wine Plan is easy: simply call 03330 148 200 to cancel any time.
Does Laithwaites offer free delivery?
Laithwaites offers free delivery on orders of 24 bottles or more. Otherwise, standard delivery costs £7.99 per address, while named and next-day delivery costs £9.99.
---
How do you use a Laithwaites voucher code?
1. Check the terms and conditions of your Laithwaites voucher code and make sure they apply to your order.
2. Click the orange 'Get code' button and copy the code if required.
3. Head to the Laithwaites website. It should have opened in a new tab or window, but if not, just click the link.
4. Select your wines or sign up to your plan, then head to the checkout to review your order.
5. Under the subtotal, click on 'Add voucher or gift certificate'. Enter your promo code and click 'Add'.
6. Complete your order and start getting excited for your wine to arrive!
---
Travel the world through wine
If you haven't had a chance to get away this year, why not explore the globe with wine instead? This fascinating drink can feel and taste completely different depending on the origin of the grape. By trying out new wines and developing a nose for the stuff, you'll soon become an expert in where your bottle is from. And while buying wine isn't quite as pricey as actually getting on a plane, it can be an expensive habit – so make sure you use a Laithwaites discount code to save.
The best way to start your journey is by heading to the Laithwaites website and filtering by location. They've listed some of the most popular wine destinations, so you can try out the bottles you know you'll love first. Perhaps you'll head to South America and Mendoza, Argentina, famous for its red wine. Try its ever-popular Malbec, or take a punt on a fragrant white Torrentés or Santa Julia's Syrah Rose, a dry rosé with a red berry flavour.
The southern countries of Australia and New Zealand are also hot wine locations, and Laithwaites has plenty of bottles for you to explore. See what you make of the top-rated Black Stump Durif Shiraz, which has a cool 6,000 reviews with an average of 4.5 stars out of five from fellow wine lovers. Or try tiny New Zealand's Pinot Noir or Sauvignon for classics you'll love.
Whether you want to explore old world wines from the likes of France and Italy or head further afield, Laithwaites is the destination to stop at first. Just make sure you use a Laithwaites voucher code and get your next case at a great price.
---
Gifts for wine lovers
Whether you're shopping for a milestone birthday, a special occasion or for Christmas itself, you'll find the perfect gift at Laithwaites. Its range of gifts stretches far beyond wine, though it's a one-stop shop for oenophiles, too. With gin, rum, prosecco and more on offer, there's truly something for everyone, whatever their tipple of choice. Browse our top Laithwaites promo codes to save money on your order, too – and hey, why not put the savings towards something for yourself, too?
If it's a wine lover you're shopping for, Laithwaites wine sets are the perfect present. Put together by the brand's gifting experts, you'll find specially paired bottles designed to complement each other, as well as discovery cases to open a whole new world of flavour. For the full wine-tasting experience, opt for an Everything but the Cheese hamper, which does what it says on the tin. There's biscuits, flatbreads, chutneys and, of course, wine – so all your lucky recipient needs to do is get their favourite cheeses in.
For something a little different, head further afield. The Brew Rebublic craft beer and snack gift box is perfect for anyone into craft beers, while the Edinburgh Gin cocktail set makes for a great night in. There's also gin and rum tasting sets, and you can even gift someone an afternoon tea, complete with gin or prosecco.
Whether you're buying for a birthday, a promotion or just to say thanks, our Laithwaites discount codes are here to help you make someone's day – or maybe even treat yourself.
After a stint writing for true life titles, Ellen made her venture into the world of interiors in 2017 on Real Homes magazine. Now deputy editor, she's always taking inspiration from Real Homes' clever tips and tricks for renters, and has a special interest in sustainability in the home.
Rate Laithwaites Discount Codes
About Laithwaites
Laithwaites is the ultimate shop for wine lovers. The company was founded by Tony Laithwaite after he took a job washing bottles at a Bordeaux winery in the 1960s. He discovered a love of wine that's lasted ever since. Laithwaites have now been delivering wine to fellow oenophiles for over 50 years, and it shows. Their wines and their customer service is award-winning, and they're so confident in their products, they even offer a 100% money back guarantee. Their promise? Quality, authentic wine at great prices. And with a Laithwaites discount code, you could get a great deal on your next bottle – so why not shop today? To make sure their wine is the best, Laithwaites tastes a huge 40,000 bottles a year – and only 800 make the cut. They work with small, family-run wineries and are proud to know every single one of their producers personally. And they're a sustainable business, too, offsetting the carbon emissions of their deliveries through reforestation projects. There's plenty of reasons to love them – and if you fancy trying their wine, use a Laithwaites voucher code for a discount on your order. We promise it'll be worth it.
Written By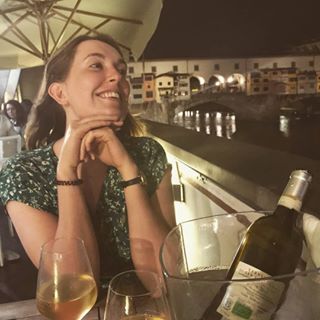 Ellen Finch
Deputy editor
After a stint writing for true life titles, Ellen made her venture into the world of interiors in 2017 on Real Homes magazine. Now deputy editor, she's always taking inspiration from Real Homes' clever tips and tricks for renters, and has a special interest in sustainability in the home.