Ebuyer promo codes for October 2021
Save cash with these 22 Ebuyer promo codes!
Most Popular Ebuyer Codes & Discounts
Offer Description
Expires
Discount Type
Cashback Deal - Get up to £120 with MSI Products
Pick up Laptop Bags from only £9
Android Tablets starting from just £60
Sound Bars from only £129
Laptops with Windows Pro from £146
Hints & Tips
See the deals of the moment on Ebuyer's Daily Deals section. You could save up to 40% on everything from gaming consoles to hard drives, and shop big names like Samsung for less. These deals are updated regularly, so check back to see what products you can save on today. In addition, pay special attention around big discount events like Black Friday and the January sales, when you'll find even more bargains.
If you're looking for something specific, you could find it at a rock-bottom price in the Ebuyer Clearance section. You'll find amazing deals and huge savings on hundreds of items, from storage to accessories to smart plugs.
Find one of Ebuyer's products cheaper elsewhere? Simply call the customer service helpline or drop them an email within seven days of purchase to get a refund on the difference.
---
FAQs
How can I get an Ebuyer promo code?
To get all the latest Ebuyer discount codes in one place, check back on this page. We'll keep it updated with guaranteed working codes so you can save money whenever you shop.
What is the Ebuyer returns process?
If you're not happy with your Ebuyer order, you can request a return using the online returns system accessed via your account. You have 14 days from receiving your order to tell Ebuyer you wish to return it, then 30 days from then to send it back.
Can I track my Ebuyer order?
You can! To track your order, head to the Delivery Tracking tab at the bottom of the homepage. Enter your order number and postcode to see where your parcel is.
Does Ebuyer offer a student discount?
Ebuyer doesn't offer an exclusive student discount, but you can still save with one of our offer codes. Plus, items are already heavily discounted, so it's perfect for a bargain buy.
How can I get in touch with Ebuyer customer service?
If you have a question about a product or an issue with your order, get in touch with the team at the 'Contact Us' tab at the bottom of the homepage. From there you can call, email or send an Enote.
Is there an Ebuyer free delivery code?
If there's a free delivery code available, we'll have it on this page so you can make use of it. Otherwise, delivery within five working days cost just £3.49, and next working day delivery £5.98.
---
How do you use an Ebuyer voucher code?
1. Check the terms and conditions of your Ebuyer discount code and make sure they match your order.
2. Click the orange 'Get code' button and copy the code if required.
3. Head to the Ebuyer website, which should have opened in a new tab or window. If not, just click the link to be taken there.
4. Add your items to your basket, then head to the checkout to review your order.
5. Under your order summary, enter your promo code and click 'Apply'. Your savings should be discounted from the order total.
6. Check out and wait for your new tech to arrive!
---
Study-ready laptops
Whether you're just starting out or venturing into your final year, being a university student these days requires a great laptop. A laptop replaces pen and paper in lectures, helps you access resources, and aids researching and writing papers. And that's just the serious stuff. It's also your portal to friends and family at home via video calls, films and box sets in your downtime, and much more. So there's plenty of key requirements you need from a laptop – but thanks to our Ebuyer promo codes, we've taken care of the budget-friendly part for you.
To find your perfect university-ready laptop, there's a few things you need to look out for. The first is a portable, lightweight design so you can cart it to and from lectures without getting backache. A laptop with a 13" to 14" display limits bulk, and buy one with a weight of around 1.4kg or less – like the Asus Vivobook 14, which can be easily slipped into your backpack.
You'll also need enough power for the latest apps and any software needed for your course. Laptops with an Intel Core i3 or i5 provide ample power without upping your budget, or try a AMD Ryzen processor, like the Medion Akoya E14303, which gives you more than enough room to run the Microsoft suite and more.
Finally, battery life is key when you're out at lectures all day – and of course, there's the all-important budget. Ebuyer has top brands at great prices to help you save – and an Ebuyer discount code will make your money go even further.
---
Home office essentials
With home working now the norm for many of us, we're used to getting through our to-do list amidst the hustle and bustle of home life. But if you still haven't managed to set up a home office or even a nook of your own, now's the time. An Ebuyer promo code can help you save on office supplies from laptops to printers – so you can set up in style (and comfort) without money worries.
If you work for yourself, you'll need to invest in a laptop that meets your needs based on your job. If you're usually limited to just web browsing, spreadsheets and the occasional Zoom call, you probably don't need a whole lot of power. But if you're regularly using photo or video editing software, you'll need something with a bit more juice. Something like the ASUS ZenBook 15 features an Intel Core i7 processor and a huge 16GB of RAM – perfect for any resource-heavy task.
To make your office more comfortable, consider investing in a monitor to increase space and boost your screen to eye level. Ebuyer also sells ergonomic desk chairs, so you can keep your back in good health while you work. Look to their office storage systems for ideas to tidy away paperwork, and check out the printers and scanners if you need regular access to one. Finally, if your household is a busy one, a pair of headphones to block out the noise never go amiss. Don't forget to use an Ebuyer voucher code to save ££s on your kit – and enjoy your productive new space for less.
After a stint writing for true life titles, Ellen made her venture into the world of interiors in 2017 on Real Homes magazine. Now deputy editor, she's always taking inspiration from Real Homes' clever tips and tricks for renters, and has a special interest in sustainability in the home.
Rate Ebuyer Discount Codes
About Ebuyer
If you're looking for top tech at low prices, Ebuyer can help you find the perfect product. With four million registered customers, it's one of the UK's leading online electrical retailers. Selling everything from laptop and game consoles to processors, graphics cards and cables, it's a one-stop shop for anyone looking to buy or upgrade to the latest tech. And with an Ebuyer promo code, you can rest assured you're getting a great deal, too. There are over 40,000 quality products on offer at Ebuyer, including thousands of computer components – something the founders, a group of IT developers and PC retail experts were keen to make more readily available at lower prices when they created the site. Whether you're shopping for basic home tech like a TV, office essentials like printers and scanners, or something a little more specific, don't forget to use an Ebuyer discount code to save money on your purchase.
Written By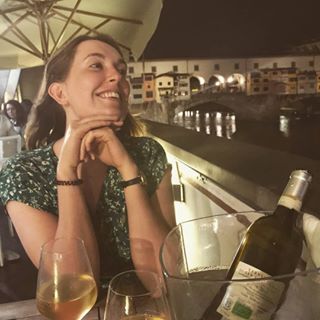 Ellen Finch
Deputy editor
After a stint writing for true life titles, Ellen made her venture into the world of interiors in 2017 on Real Homes magazine. Now deputy editor, she's always taking inspiration from Real Homes' clever tips and tricks for renters, and has a special interest in sustainability in the home.
Ebuyer Offers Summary
19 live deals
3 live sales
Top saving 30% OFF
Last updated Wed, 20 Oct 2021