Cotton Traders discount codes for October 2021
Save cash with these 13 Cotton Traders discount codes!
Most Popular Cotton Traders Codes & Discounts
Offer Description
Expires
Discount Type
Exclusive - New Customers Get 20% off First Orders plus Free Delivery when you Spend £40 or more
Exclusive 15% OFF + Free Delivery over £40 Spend at Cotton Traders
Enjoy 10% off and Free Delivery when you Spend £40 or more
Enjoy 10% off First Orders with Newsletter Sign-ups
Pick up Christmas Gifts for Her from Only £3
Hints & Tips
Find quality products at bargain prices in the Clearance section of the Cotton Traders site. It's a great place to find out-of-season clothes to snap up for next summer, and you could nab up to 60% off! Plus, subscribe to Cotton Traders' newsletter to get 10% off your first order when you spend £25 or more. You'll also get special offers and exclusive gifts sent straight to your inbox, as well as new collections and outfit inspiration.
Already a fan of Cotton Traders? Once you've ordered from them 15 times, you can secure your Cotton Gold membership. Once you have your exclusive PIN, you can skip the queue on the orderline, speak to a special customer service line and be the first to shop new collections. Also, you'll be entered into a draw every month to win your order for free up to the value of £50. Sounds good to us!
As well as keeping an eye out for the latest Cotton Traders discount codes right here, try checking the homepage. The brand will often highlight its latest deals so you can take advantage straight away. Get Cotton Traders on your smartphone by downloading the app. You'll see style stories, be able to sign up for notifications, and see the latest savings and special offers as they arrive.
---
FAQs
How can I find a Cotton Traders discount code?
To find the latest Cotton Traders promo codes and deals, keep checking back here. We'll keep you up to date with new offers as they arrive, so you can be sure you're shopping savvy.
Is there a Cotton Traders near me?
Cotton Traders has plenty of stores around the UK. To find one near you, whether to browse or take advantage of free returns, head to the store checker on their website and enter your postcode.
Does Cotton Traders do free delivery?
You can choose from standard and two-day express delivery at Cotton Traders. Standard delivery costs £3.99, while two-day express delivery costs £5.99. If you're near a store, Click & Collect is free for orders over £35, or £2.99 otherwise.
What is Cotton Traders' returns policy?
You can return anything you're not happy with within 28 days for a full refund. Returns to stores are free, but if you need to return by post, you can use Hermes or Royal Mail. You'll receive a pre-paid returns label and £2.95 will be deducted from your refund when Cotton Traders receives your item.
Do Cotton Traders do gift vouchers?
Yes, Cotton Traders does sell gift cards, but they can only be bought and used in store, with a few exceptions. They cannot be used online.
---
How do you use a Cotton Traders voucher code?
1. Check the terms and conditions of your Cotton Traders promo code and make sure they're applicable to your order.
2. Click the orange 'Get code' button and copy the code if required.
3. Head to the Cotton Traders website. It should have opened in a new tab or window, but if not, just click the link.
4. Add everything you want to your basket and head to the checkout.
5. At the top of the page, find the red box that says 'Enter promotional code'. Click on it and add your code, then click 'Apply'.
6. Pay up and get ready for your order to arrive!
---
Home comforts
This time of year, our beds take on a whole new level of cosiness. In the mornings, we don't want to leave them. In the evenings, there's nothing better than snuggling up early and reading a book under the duvet. Our bedrooms become our sanctuaries as the weather gets colder and the nights get longer – so it's vital you create a calm, cosy space you love. If your current room leaves a lot to be desired, it's time for a makeover – and a Cotton Traders discount code can help you revamp for less.
Cotton Traders has a huge collection of bedlinen in its arsenal, so you can make your bed a haven. If you're starting from scratch, they offer waterproof and anti-allergy mattress and pillow protectors – essential to help avoid accidental spillages and reduce irritation.
Once you have the basics sorted, you can bring your personality through with a new duvet cover and pillow set. Minimalists will love the range of plain bedding in a huge range of colours, perfect if you prefer something subtle. From cool grey to blush pink, there's plenty of choice for any scheme. Prefer bedding that packs a punch? From florals to animal print and everything in between, you can make a statement with Cotton Traders' designs.
Cotton Traders also has a range of throws and bedspreads to complete your look. Try a cosy quilted spread for a traditional feel, or go for a light cotton throw that you can snuggle up into. Once you're done shopping, don't forget to use one of our Cotton Traders voucher codes to get money off your order – and happy snoozing!
---
Lounging around
If the past year or so has taught us anything, it's that comfort reigns supreme when it comes to home clothes. Gone are the days when we dressed up in stuffy shirts and trousers that dig in: when we're lounging around at home, we want elasticated waistbands and cosy materials. But crucially, we also want to look stylish. That means saying goodbye to the baggy-legged joggers and threadbare jumpers you've been clinging on to. It's time to invest in some new loungewear pieces with a Cotton Traders promo code, for cosy new looks for less.
Cotton Traders' quality materials and timeless designs make it a great place to go for loungewear. They have a huge range of styles, too, so you'll find the perfect fit for you. The women's range includes classic crew-neck sweatshirts, which are perfect for everyday wear. As well-suited to running errands as they are mooching around the house, they'll look great with jeans as well as joggers if you need to nip to the shops. For something a little cosier, try a jersey hoodie – or for serious snuggly vibes, opt for their cowl neck tops, which are ideal for curling up on the sofa with a cuppa. Then, choose from leggings or joggers to complete your look.
There's plenty of options for men, too. Cotton Traders' side panel sweatshirts and jog pants are a sporty twist on traditional loungewear, while the grandad tops – much cooler than they sound – are a good throw-on piece to wear with jeans or joggers. You can also stock up on basics like t-shirts and vests.
Upgrade your at-home wardrobe for ultimate comfort around the house. And don't forget to use a Cotton Traders discount code – because who doesn't love a bargain?
After a stint writing for true life titles, Ellen made her venture into the world of interiors in 2017 on Real Homes magazine. Now deputy editor, she's always taking inspiration from Real Homes' clever tips and tricks for renters, and has a special interest in sustainability in the home.
Rate Cotton Traders Discount Codes
1 ratings with the average rating of 5 out of 5 stars.
About Cotton Traders
Since the 1970s, Cotton Traders has been purveyors of quality casualwear for men and women. Starting out with sportswear (the founders, Fran and Steve, met while playing college rugby), the brand has since expanded to cover a huge range of products and styles. As well as fashion, they even offer homeware – and all at great prices. And with a Cotton Traders discount code, you can save even more, so you get quality products for less. Cotton Traders' range covers everything from cosy jumpers and floaty dresses to smart trousers and super-soft shirts. But our favourite section of the site has to be the homeware, of course. You'll find everything from bed linen to soft furnishings, all at impressive prices. From curtains to throw pillows, mattress protectors to face cloths, Cotton Traders is the place to go to stock up on essentials. Just don't forget to use one of our Cotton Traders voucher codes to save.
Written By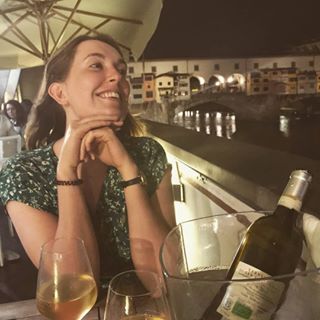 Ellen Finch
Deputy editor
After a stint writing for true life titles, Ellen made her venture into the world of interiors in 2017 on Real Homes magazine. Now deputy editor, she's always taking inspiration from Real Homes' clever tips and tricks for renters, and has a special interest in sustainability in the home.
Cotton Traders Offers Summary
3 live codes
9 live deals
1 live sales
Top saving 50% OFF
Last updated Thu, 21 Oct 2021