Looking for Washi tape ideas? We've got you covered with this super quick and easy hack to upcycle your furniture. You literally just need Washi tape and scissors, plus the furniture you want to jazz up...
If you are looking for more crafts or DIY projects you can do this weekend, just head over to our hub page.
You will need:
FIND MORE DIY FURNITURE PROJECTS
This project was taken from Wooden Furniture Hacks by Hester van Overbeek, published by CICO Books and is available on Amazon.
Washi tape (it's a low-tack, decorative tape)
Chest of drawers (or you could adapt this DIY for other pieces of furniture)
Step one: decide on your washi tape
Think about what colours and patterns go well together. Here it's a chest of drawers that's being upcycled, so a colour for each drawer has been used. By lining up the reels of tape next to each other, you can decide which combinations you like best.
Step two: start sticking
Start sticking lengths of tape to your drawer, making different sized triangles, squares, and other geometric shapes. Press the tape on by sliding your finger over it. Washi tape is made from paper and sometimes needs a little help adhering correctly. Cut the ends of the tape in neat straight lines for a professional finish.
Continue to press the tape on by sliding your finger over it.
Step three: repeat for the other sections
Simply repeat the process on the remaining drawers, using different coloured tapes to complete your design.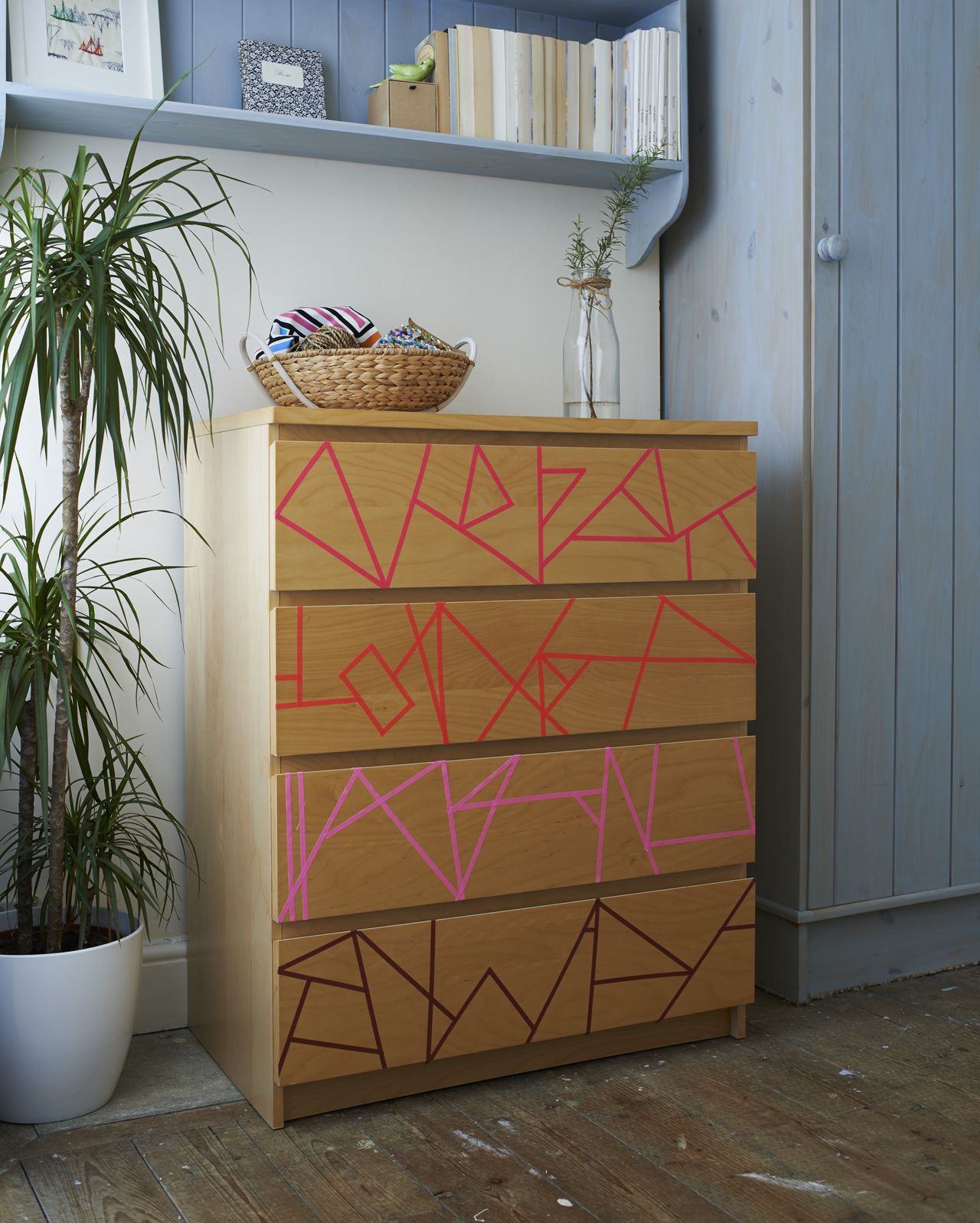 Read more: