Professional opinion: You should probably take your Wayfair cart and head to the checkout. Wayfair's biggest sale of the year — aka the Way Day sale — has one day left and with up to 80% off a pretty decent range of items, now isn't the time to ghost that cute list of items you picked out.
If your rental needs a major refresh or you just need a few helpful storage picks for your apartment, then stay with us. Our team is full of expert small-space dwellers, and we know how to shop for teeny spaces. After scrolling through thousands of deals that are currently live, we've handpicked a list of furniture, decor, and storage items that we actually think are worth buying. From area rugs with 80% off to storage with 60% off (and even 70% off bedding), we've compiled all you need to upgrade your apartment.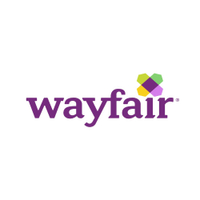 Way Day 2023 Sale | Up to 80% off at Wayfair
This is your only chance of the year to snap up a serious Wayfair bargain. Discounts include 80% off rugs and wall art, 70% off bedding, and 60% off storage and organization. Plus, there are plenty of deals on furniture, indoors and out. Deals end today at midnight!
FYI: Wayfair's sister shops, like AllModern and Joss & Main will also be dropping prices on their stylish furniture, too.
What's in the Way Day sale?
• 80% off area rugs
• 80% off wall art
• 75% off mattresses and more
• 70% off bedding
• 70% off curtains and drapes
• 65% off lighting
• 65% off entryway furniture
• 65% bathroom vanities and more
• 65% off kitchen and dining furniture
• 60% off mirrors and decor
• 60% off storage & organization
• 60% off outdoor furniture
• 60% off home office furniture
• 60% off bedroom furniture
• 60% off TV stands and living room tables
• 60% off living room seating
• Up to $600 off Serta mattresses
The best Way Day deals to shop in 2023
Wayfair storage deals
In desperate need of some storage — hidden or on display — for your home? From Wayfair storage ottomans to Wayfair shoe organizers, our favorite storage buys are just below, all discounted today.
The best Wayfair furniture deals
Replacing some of your all-important furniture? We've got plenty of Wayfair coffee table recs and tons of popular Wayfair couch suggestions where that came from, too.
The best Wayfair decor deals
If you're only looking to buy decor, whether that be a stylish new mirorr or a Wayfair rug, here's our edit of the best decor buys for Way Day 2023.
FAQs
What is Way Day?
Way Day is a once-a-year sale by retail giant Wayfair. This sale usually sees thousands of items discounted, including patio furniture, couches, and mattresses. As well as large discounts, there's usually some sort of fast shipping offer available too, so that you can enjoy your items ASAP.
When is Way Day in 2023?
The date has been announced for Way Day in 2023. This year, it started on Wednesday, April 26 at 12 a.m. ET, and will finish on Thursday, April 27. That's two whole days of deals.
Is Way Day only once a year?
Usually, Way Day only happens once a year. But, last year we were surprised with a Way Day 2.0 in October. The verdict is still out on whether or not the same will happen this year.
Is Way Day only one day?
Historically, Way Day has only ever been a two-day sale event in the US. Although in the UK, this sale is lasting three days and finishing Friday.
What can I usually find on sale for Way Day?
There's always an abundance of things on sale during Wayfair's biggest sale, for both your home and your outdoor spaces. If you're wondering which deals to focus on, we'd recommend:
- Patio furniture
- Mattresses
- Couches
- Large furniture (beds, dining tables)
- Rugs