ICYMI: Wayfair's biggest sale of the year is currently happening, and it is HUGE. Even better news? If you're looking to spruce your home decor, then Way Day is your saving grace RN as you can save 60% off mirrors and decor, and the picks are cuuuute, IMO.
With 365 sale results in total for decor, I've sifted through 8+ pages of deals and the six trendy mirrors below are my absolute favorites. They're all luxurious looking at a budget-friendly price tag, with prices from $78.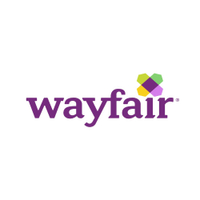 Way Day 2023 Sale | Up to 80% off at Wayfair
This is your only chance of the year to snap up a serious Wayfair bargain. Discounts include 80% off rugs and wall art, 70% off bedding, and 60% off storage and organization. Plus, there are plenty of deals on furniture, indoors and out. Deals end tomorrow at midnight!
6 super cute Wayfair mirrors, in the Way Day sale today
Looking for more on-sale decor? See our favorite Wayfair rugs, discounted for Way Day 2023.