Spooky season is officially here, and while many of us will be digging out our dark decor to dress our homes, it may actually be our cleaning habits that give us the biggest fright this October.
To mark the scariest time of the year, we spoke to experts who shared their top five most terrifying household cleaning jobs, with solutions on how to tackle these spine-tingling disasters.
No tricks, just tips here, because these household names make some of the best cleaning products on the market. Let clever advice from Method, Ecover, and Mrs. Meyer's Clean Daylift your spirits if you're in a bit of a pickle with how to deal with a spill or stain.

1. Beware of leaky bins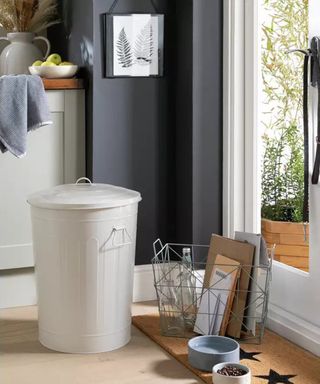 First, and possibly the worst cleaning horror, is the nasty liquid found at the bottom of your bin when the bag has split or leaked. Beware of lurking creatures in the gross fluid — killing maggots isn't our idea of a fun Halloween activity. Instead, it's sure to send a shiver up your spine should you catch a whiff, or worse, step foot in it.
To tackle this nightmare, remove any excess liquid or debris from the bottom of the bin, by blasting with a hose or pressure washer and emptying it down the drain. Next, dilute a concentrated cleaner with hot water and pour it into the bin, leaving it to soak for 20 minutes to work its magic. Mrs. Meyer's Clean Day Lemon Verbena Multi-Surface Concentrate is perfect for this and will leave your bin smelling fresh.
Finally, add a sprinkle of bicarbonate of soda and a spritz of your favorite eco-friendly cleaning product to the bottom of your trash can, to absorb any more potential leaks and reduce future odors.
2. Blitz dirty refrigerator shelves of harmful bugs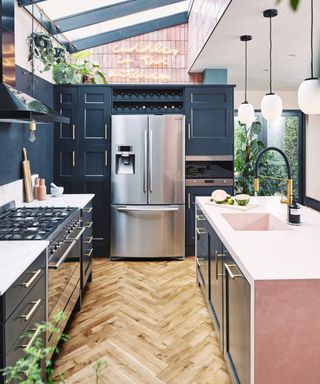 The thought of food residue and germs on fridge shelves and in salad drawers should be enough to make you shudder. At the very least, you should clean your refrigerator every three to six months to banish germs and harmful bugs. Ensure it's done before your weekly food shop when your trash can isn't fully stocked up!
Save yourself the fright and start by clearing all food and other items from the fridge, then remove the shelves and fittings — a key hack here is to wait until they reach room temperature before cleaning, otherwise, they'll crack.
Next, thoroughly rinse the shelves and salad drawers with warm soapy water, scrubbing clean using your favorite dish soap, like Ecover's Lemon & Aloe Vera Washing Up Liquid. This will leave your fittings squeaky clean with its plant-based power. While the fittings are air-drying, get to work on the rest of the fridge!
3. Clean the microwave after a food explosion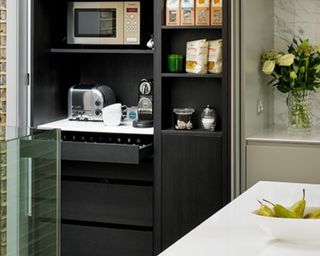 Whether it's a chocolate mug cake or your homemade pumpkin soup, the deafening boom of a microwave food explosion is bound to make you shriek — but nowhere near as much as seeing the state of it when you open the microwave door.
Using a microfiber cleaning cloth, remove excess food debris from the interior walls. Next, fill a microwaveable bowl with one cup of water and two tablespoons of baking soda, place it in the microwave, and set the timer for five minutes on high heat — the solution will eliminate odors and steam off the stains!
Finally, spray some all-purpose cleaner onto a microfiber cloth and give the inside of your appliance a final once-over. Method's Citron Anti-Bac Cleaner is tough on grease and grime and will leave your microwave sparkling, like the explosion never even happened…
4. Clean the dishwasher filter from filth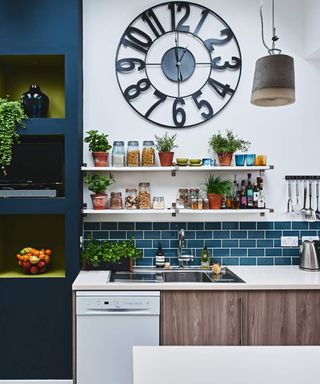 Cleaning a dishwasher is a grim task, but somebody's got to do it. And if the thought of touching slimy food remains makes your skin crawl, have some rubber gloves at the ready.
Once you've mustered the courage to face the fear, locate and remove the filter according to your dishwasher manual, then fill your sink with hot water and a few drops of dishwashing liquid. The trick to cleaning your dishwasher filter is to opt for a product that's tough on grease, as this will make for easier cleaning.
Place the filter in the sink to soak for a few minutes to loosen any debris, then use a fine soft-bristled brush to scrub away any remaining debris, before rinsing well with hot water and replacing the filter — voila!
5. Get rid of anything spooky on your stovetop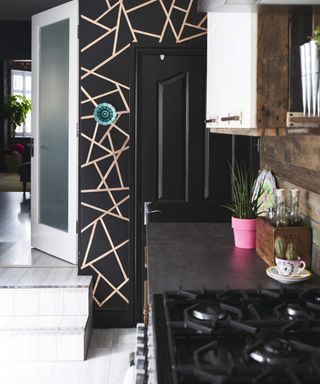 The thought of having to scrub your stovetop nonstop is terrifying, especially if the stains have been left overnight.
Banish that fear with a quality hob cleaner. Firstly, give your hob a once-over wipe to remove any food debris, grease, and watermarks, then wipe dry. Next, spray vinegar around the ceramic hob rings, ensuring burn marks, in particular, are well covered. Then clean with baking soda to create a fizzing reaction. Leave for a few minutes, as this will break down the tough burn marks.
To clean your stovetop, use some newspaper and a bit of elbow grease, scrub the solution against the marks to break them down even further, then rinse away the residue. If the stain isn't budging, use a ceramic hob scraper to gradually chip away at it before giving the stovetop and dials or buttons a final wipe down with your hob cleaner.