Last night, global color authority Pantone announced its official Color of the Year 2022, Pantone 17-3938 Very Peri. At first, we were surprised by the choice of this periwinkle blue shade.
But the more we think about it, the more this blend of soothing blue and stimulating red makes perfect sense as we step into 2022. We asked experts in the industry for their first impressions of the daring color Pantone has chosen to set the tone for next year's home decor trends.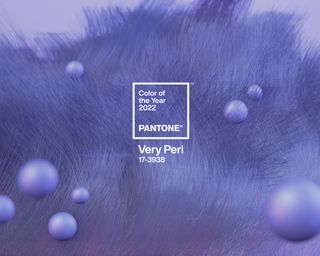 Experts react to Pantone's Color of the Year 2022
Houzz
Experts at American online community Houzz say periwinkle works well on the exterior of the home, as a playful color on window frames or the front door. Houzz even suggests going bold and using it on exterior walls – that's one way to get the neighbors talking.
Lick Paint
The news that Pantone has chosen purple for its color of the year 2022 is music to Natasha Bradley's ears. Describing the paint color as 'epic,' Lick's Head of Color tells us that months ago she predicted that purple was set to become 'the new pink'.
'Purple 01 actually became Lick's best-selling color throughout the summer months,' she shares. Natasha comments that the Pantone shade has lot of blue in it, which is known to be calming and good for the mind.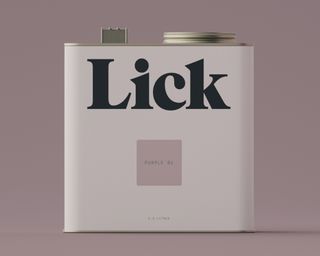 For this reason, she says this uplifting color is perfect if you're looking for hallway paint ideas, or decorating a bedroom or home office. The Lick color professional expects consumers to gravitate towards a duskier or more blue-based purple, which will give more home-decorators the confidence to use this color.
Tempted to bring some of this courageous but calming color into your home? Do it! There are lots of fab purple bedroom ideas to inspire, and Natasha says you can use it with a warm white, preferably with a pink undertone.
Real Homes' Home Decor Editor
Real Homes' Home Decor Editor Amy Lockwood certainly won't be putting this on her walls, but does think it brings a welcome dose of optimism. 'Pantone's Very Peri certainly packs a punch,' she comments.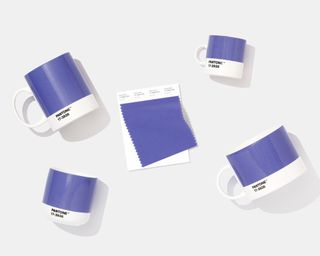 'After so much uncertainty in the world over the past few years, I find its brave boldness both invigorating and uplifting. Although most of us might not be rushing to paint an entire room in this shade, it brings joyful vibrancy and some much-needed playful optimism as an accent colour,' says Amy.
Whether you love it or loathe it, one thing's for sure, we're going to be plentyl of purple over the coming months. The royal hue will be imbuing everything from our mantel decor to our manicures.